Employee Monitoring Software
Advanced employee monitoring tool with activity levels, productivity measurement, screenshots, task management.
Stay on top of all your projects, get an overall picture of how work is done, and manage it instantly.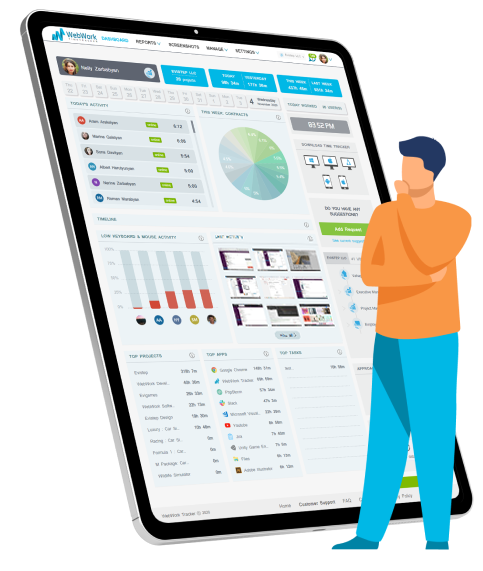 Track performance of remote and office workers
- Are your employees active or inactive during working hours?
- Which applications are they using, and how much time is spent on them?
- Are they playing online games or browsing Facebook during paid hours?
WebWork is an easy to use tool to help you gain valuable insight into employee computer activities in real-time and monitor them effectively.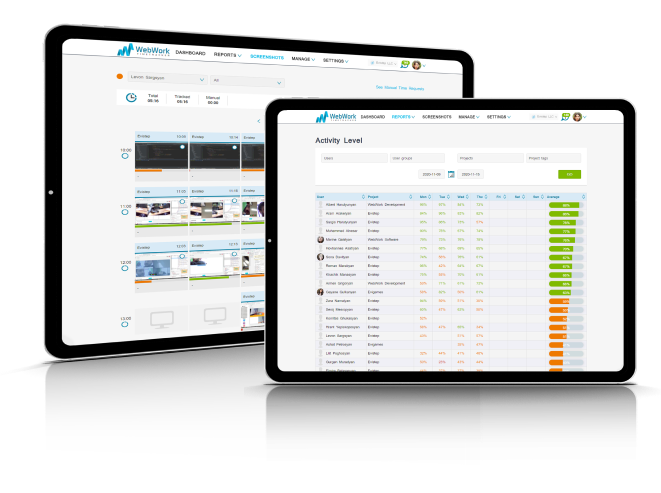 Get screenshots and Activity Levels
Employees can easily track time for individual projects and tasks, get in-depth reports along with random screenshots and activity levels for separate time entries, and for the whole day.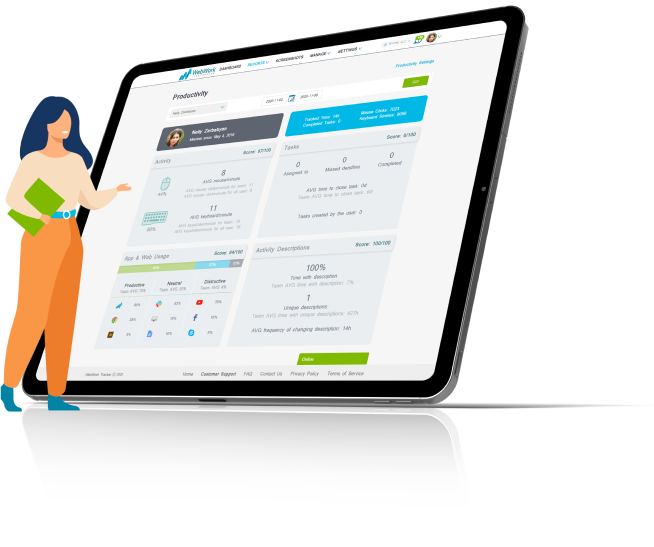 Keep Productivity up with WebWork
The app analyzes productivity, shows rich statistics, graphs with a detailed analysis of how your team spent time at the computer. It helps you optimize your team's workflow and increase project profitability.
WebWork Tracker is available on all major OS!
Features our users love the most
Automated Screenshots
Activity Levels
Productivity Measurement
Accurate Time Tracking
Real-Time Monitoring
Used Apps and Websites Tracking
Task Management
Invoice Generating
Customizable Reports
The Best Tracker
I'm really impressed. As a Manager I can control all projects, teams, project viewers and get reports easily with one tool. All this, with flexible prices and awesome support!
Aga P.

Great app for remote teams
We have a decentralized team. WebWork Time Tracker - simply a breeze managing the remote work. We can easily gain control of the remote team.
Abdul M.

Fantastic Workload Organizer
What I like the most is the possibility of organizing and allocating my working hours. WebWork helps me remain focused and meet deadlines.
Sachin A.

I love it!
It has everything I need - from time tracking, invoicing, detailed activity monitoring and more. It's very easy to use
Aiz F.

The Most Useful Software
WebWork Time Tracker is one of the most useful softwares available. My integrity is preserved through this software allowing for greater trust and transparency.
Hari M.

Best Time Tracking App
This is fantastic for tracking your remote staff. It's a must have if you have any remote workers. It makes management a cinch!
Luis C.

Good Software
It is really good software for time tracking, it makes my life easier and makes my output better.
Waqar A.

Good Experience
I have a great experience. I am thankful to the tracker because it gave me an opportunity to learn more and get paid easily.
Cindy M.

Loved it!
This is a tool I was searching for my team for a long time. We migrated to WebWork from Time Doctor. The pricing policy is great!
Jeremy J.

Really Solid Product
It was fantastic when a project viewer asked about work on a particular date. I tried several time tracking system, and this was the one that I settled upon.
Paul W.

I'm amazed
I find WebWork Time Tracker as one of the most convenient time tracking and employee monitoring software existing now.
Anastasiia O.

Great Tool
I think WebWork Tracker is doing a very good job. You can be sure that tracked tasks are done and time spent on them is monitored at the high standard.
Robert P.

Loved by thousands of teams and individuals
The great feedback from our customers proves that we make a difference in their work-life. It empowers us to keep aiming higher.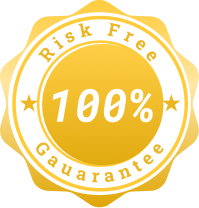 Risk Free Guarantee
If you aren't satisfied, we don't expect you to pay.
That's why every month you will first use the app and then decide to pay or not.
No obligation. No risk.





Ready to boost your team's productivity with WebWork Tracker?
Start your 14 days FREE trial. No credit card required.
Start Now