Alternative to TimeCamp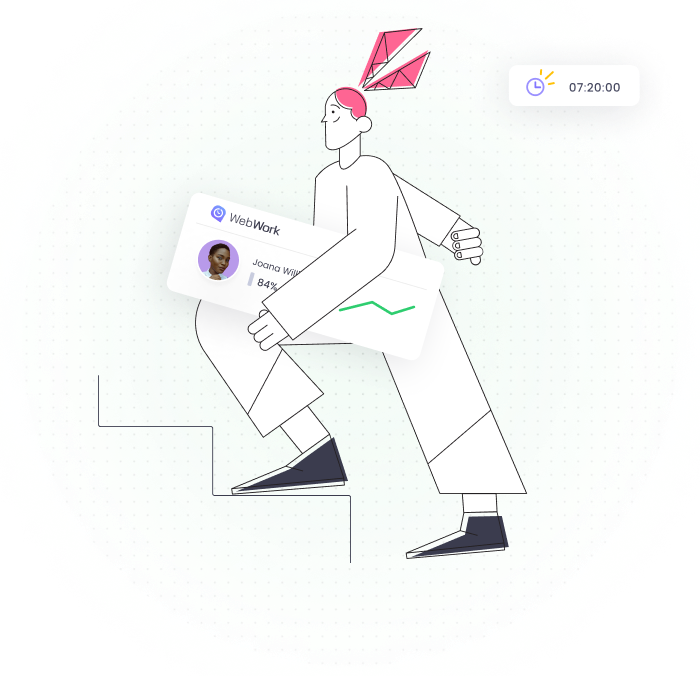 TimeCamp has long been in the industry of time tracking and has the basic functionalities a time tracker needs. However, it lacks many others too.
WebWork Time Tracker, on the other hand, has all the necessary features for time tracking and not only. Other than time tracking, it also functions as a task management and communicationplatform. Let's see how it is the best TimeCamp alternative.
Sign Up for Free

Sign Up with Google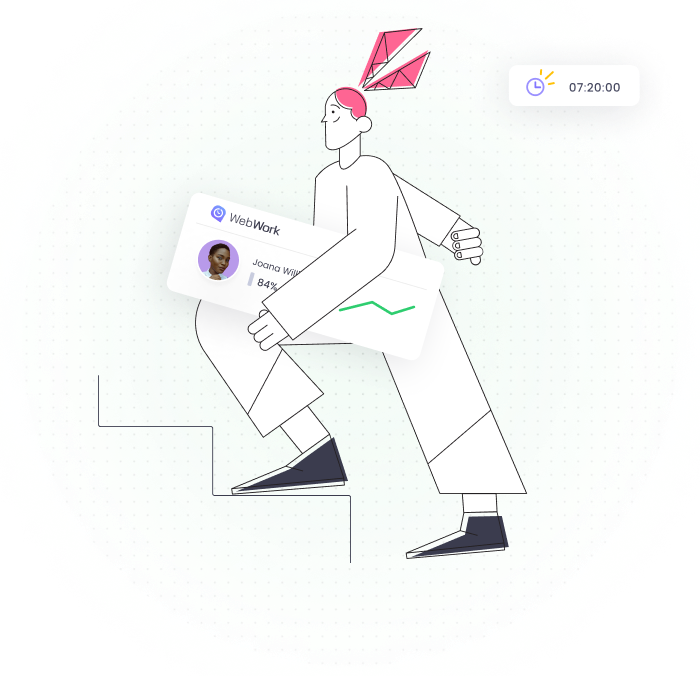 SIDE BY SIDE COMPARISON
WebWork VS TimeCamp
Get More and Pay Less with WebWork

Free Trial
14-day free trial. Cancel any time.
Enterprise
Custom solution for 40+ team members. Includes all features.
Pro


Free
Free 14-day trial with basic features and 3 month report history.
Basic
Basic Features. Time rounding, Custom report.
Pro
All Features. SSO login, 2-factor authentication.
Enterprise
Personalized training, Private cloud implementation.
HERE'S WHY
WebWork is the Best TimeCamp Alternative
Reports
Productivity
App and Website
Screenshots
Billing & Invoices
Attendance
WebWork Tracker Features
WebWork Features That TimeCamp Doesn't Have
Task Management
On WebWork Time Tracker users can not only track time, but also plan, create and manage tasks. It has a task management system, where managers can assign tasks to their team members and track time spent on their execution.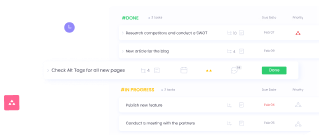 Team Chat
In order to keep the whole work process in one platform, WebWork has a communication channel as well. Teams can chat and collaborate right inside the tracker.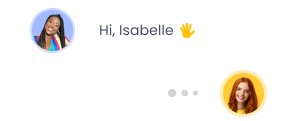 Video Calls
To make collaboration faster and easier, teams can have a quick call or video conference on WebWork's built-in Video Calls.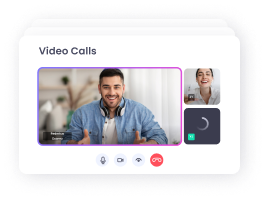 Leave and Holiday Management
On WebWork, you can assign and arrange leave for your team members, have all the details in one place, and set up reminders for holidays.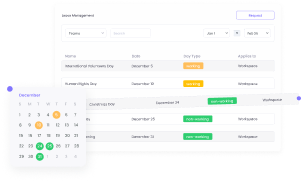 Work-Life Balance
WebWork takes care of your employee's work and personal life balance with the help of customizable and personalized reminders.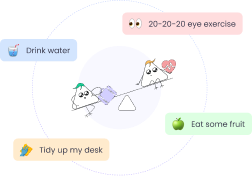 So why should you choose WebWork?

You will get a complete time tracker with a lot of extra features

You get a tracker that has 4 screenshot modes

You get a tracker that functions as a workspace too

You save money and still get great value
Integrations
WebWork Time Tracker can be integrated with a number of other tools. They are Zapier, Asana, GitHub,Jira Software, Teamwork, Zoho Projects, Bitbucket, Wrike, Trello, Todoist and ClickUp.