Time Tracker with Screenshots
See your team's workflow from start to finish with the help of Time Tracking Software with screenshots. Get transparency into sensitive projects as if they are being accomplished right in front of you. You will stay on track and be aware of every detail of the project.
Start My 14-day Free Trial
Complete transparency is guaranteed
Working hours are monitored with proof
Sensitive projects are done right in front of you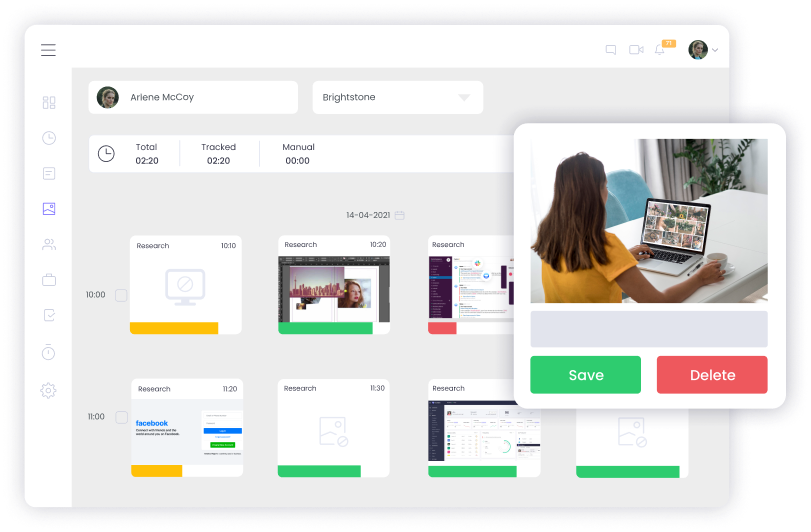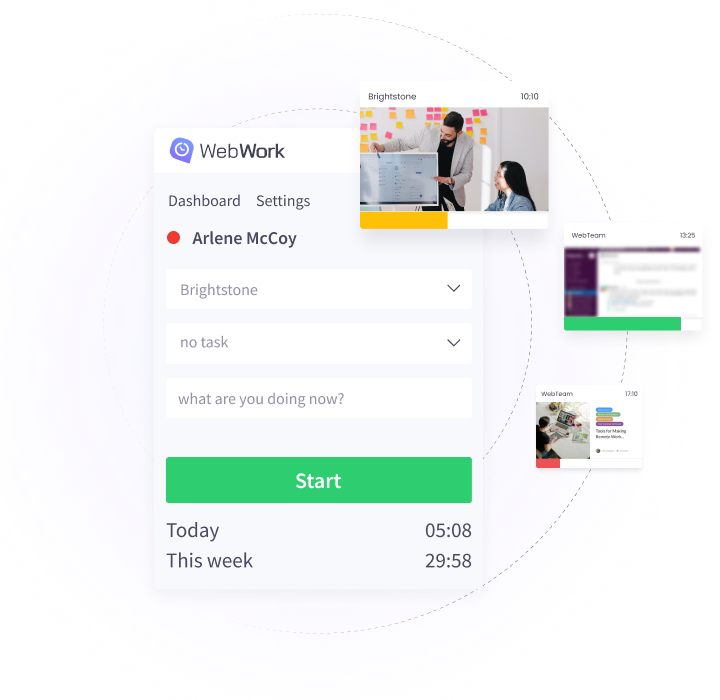 4 Screenshot Modes at Your Disposal
With WebWork Time Tracker you get to have both transparency into work and also keep the trust of your employees. Choose the mode that works for both of you.
Other Features You Will Get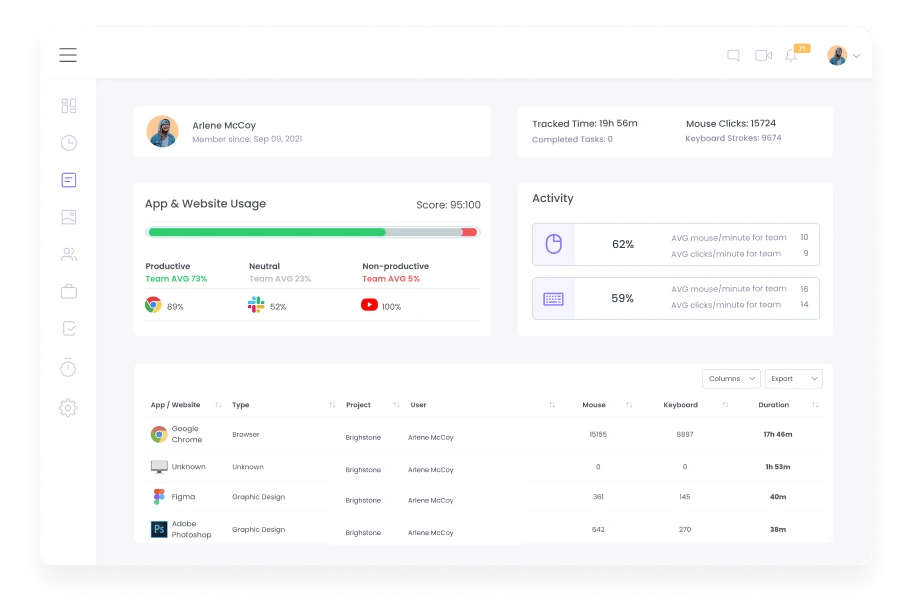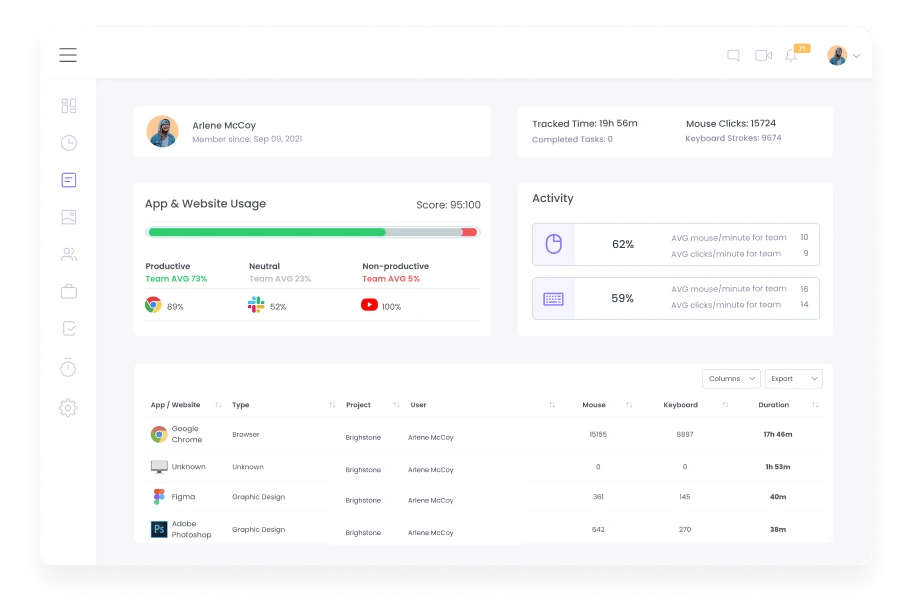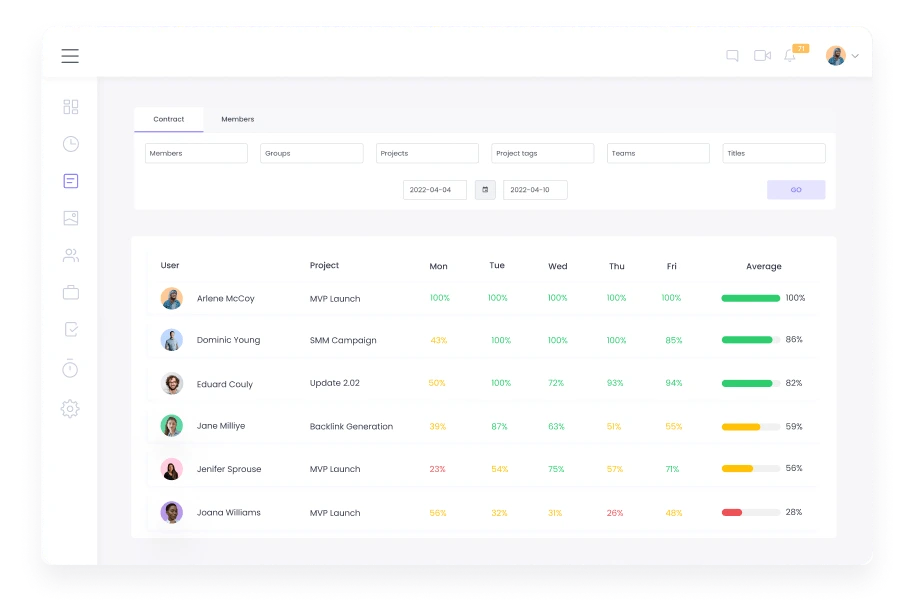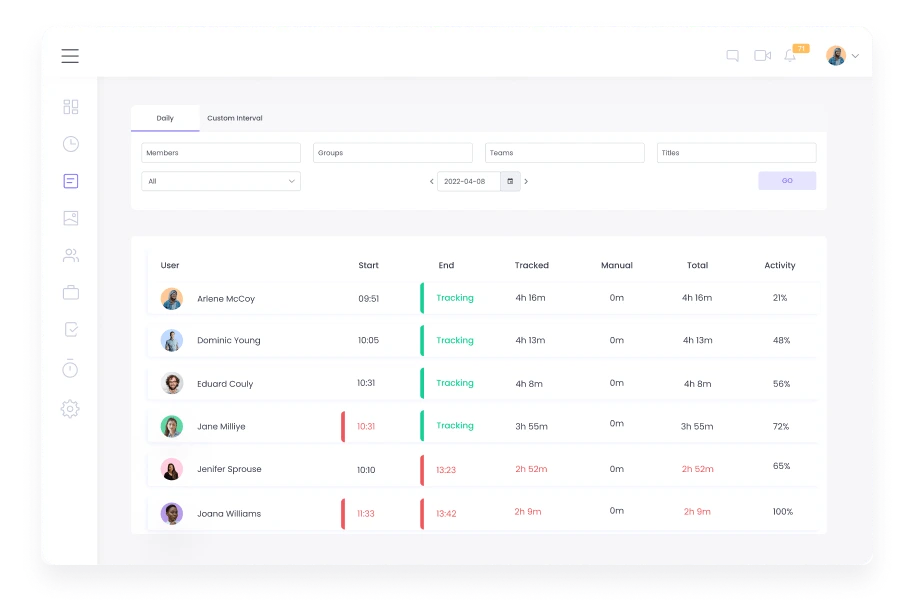 Discover More Features
To make the whole project and contract easier to manage and track, WebWork offers member types and team roles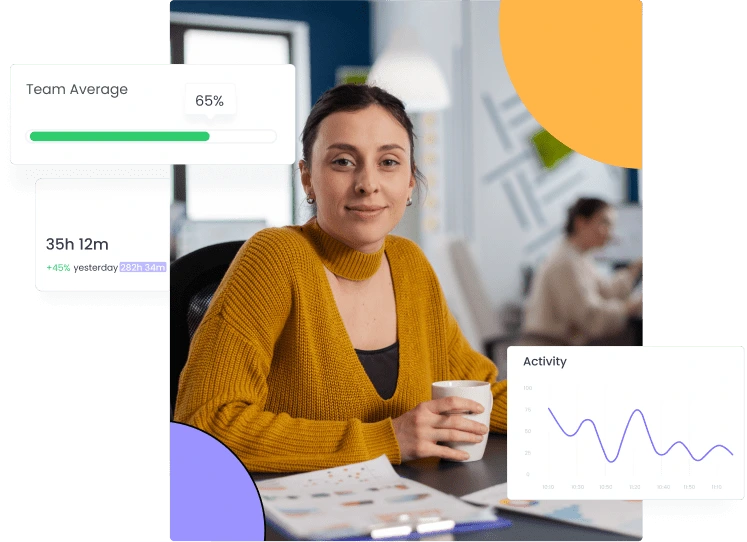 Owner

the head of the workspace who has access to everything and is the one to assign other roles.

Executive Manager

has access to information regarding team members, projects and reports. They can also have access to financial information.

Project Manager

is limited to one or more project management. They are assigned to projects by the owner or executive manager.

Employee

has access and permission to their own reports and statistics only. They can also see the other members in the same project.

Project viewer

can only view the projects they have access to.
Pricing
Get access to pro time tracking features at a not-pro price. WebWork Time Tracker offers all the necessary features for complete time and work tracking at the most affordable, yet inclusive price in the market. Guaranteed satisfaction and no limit to any of the features.
Free
14-day free trial. No credit card required. Cancel anytime.
Try for Free
Basic
Access to all features with unlimited projects and project viewers.
Get Started
Enterprise
Get your own offer to meet your team's custom needs. Includes all features, and premium support.
Book a Demo
Use WebWork on Any Platform
WebWork Time Tracker is available and can be used across 4 platforms.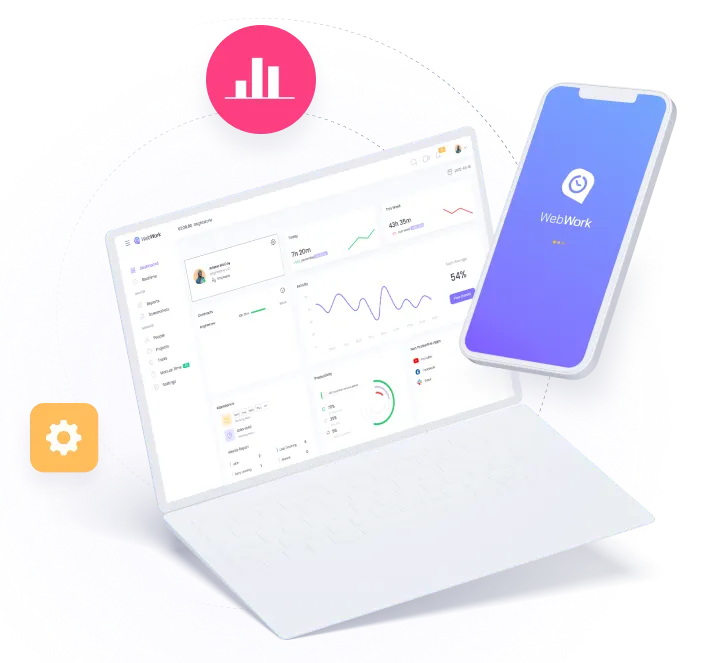 Desktop Tracker
Desktop Tracker is available on Windows, Mac and Linux. With Desktop Tracker one can monitor team's attendance, app and website usage, screenshots, activity level and much more.
Web Tracker
WebTracker is convenient as it does not require downloading the software. It is especially handy for when time tracking is your priority.
Mobile Tracker
Mobile Tracker is best for exactly what it stands for; when work is mobile. It is great for cases when the work needs to be on the move, or when the user is in a work-related meeting but still needs to track time.
Chrome Extension Tracker
Chrome Extension Tracker allows you to track time on apps and tools you use on Chrome without the need to download the tracker.
Have Questions?
We've got you covered.
Can you delete screenshots?
Yes, users can delete any screenshot, if given permission by the owner. However, the time tracked in that period will also be deleted. Note, that if deleting a screenshot right from the pop-up, the tracker will attempt to take another screenshot for that 10-minute interval.
Who has access to screenshots and where?
Screenshots are kept and stored on the Amazon S3 Cloud for 5 months. Users and project owners can rest assured that their screenshots are kept highly secure and safe from third parties. The screenshots are available only to you, the project owner, executive manager and project manager.
How do I know when a screenshot is taken?
With the right mode on by the project owner (that is, Screenshot Mode), every time a screenshot is taken, you will get a pop-up in the lower right-hand corner of your screen.