Best ClickUp Alternative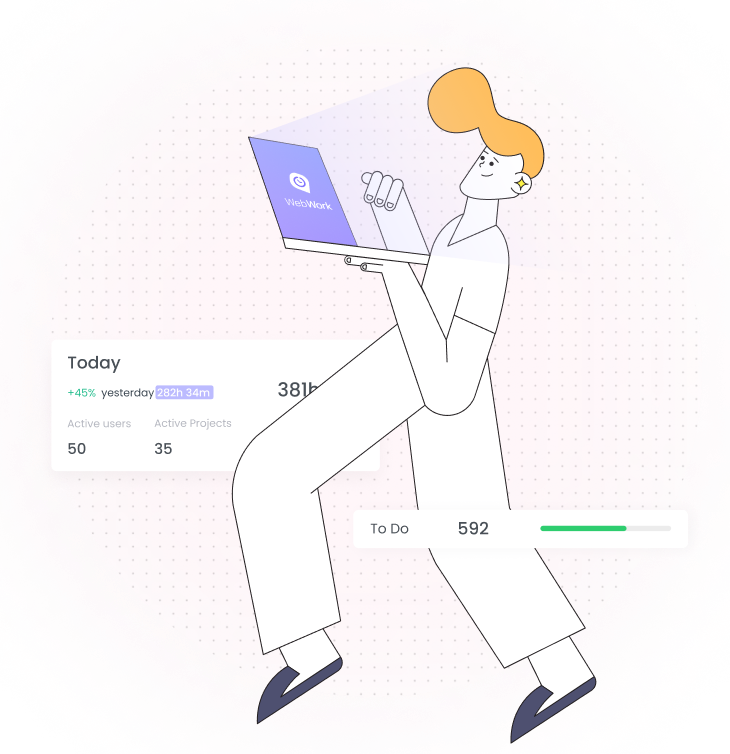 ClickUp is one of the most known and used project management tools. It also has time tracking as a feature. Let's see why WebWork is the best ClickUp alternative after all.
Sign Up for Free

Sign Up with Google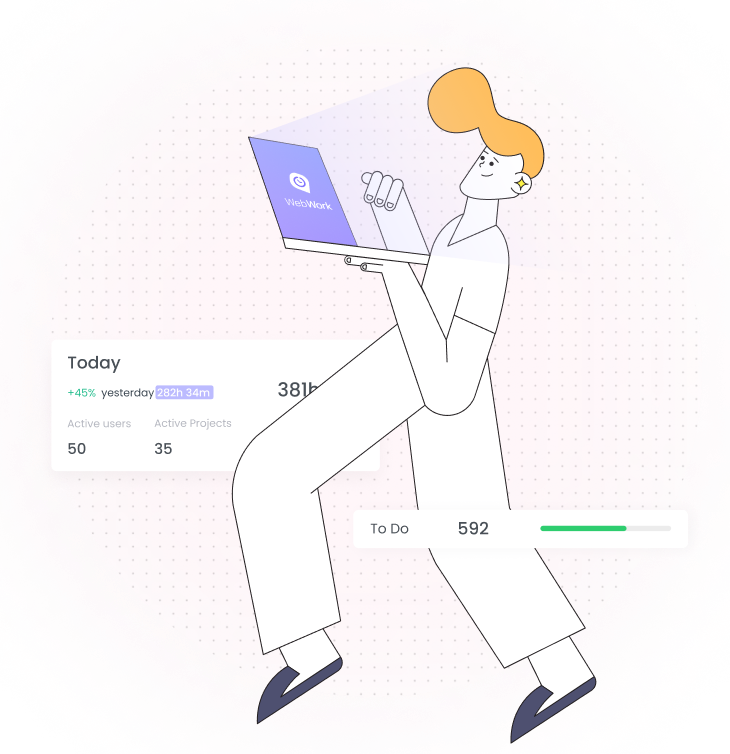 SIDE BY SIDE COMPARISON
WebWork vs ClickUp





















Partial










CHOOSE THE BEST
WebWork as a ClickUp Alternative
Time Tracking
Reports
Screenshots
Billable Hours
App/Website
Task Management
Integrations
WebWork Time Tracker can be integrated with a number of other tools. They are Zapier, Asana, GitHub, Jira Software, Teamwork, Zoho Projects, Bitbucket, Wrike, Trello, Todoist and ClickUp.

WebWork Features That ClickUp Doesn't Have
Productivity Level
WebWork Time Tracker measures the productivity of the user based on their activity level and the platforms they spend time on.
Invoice
On WebWork Time Tracker, users can create invoices based on their tracked time and projects. They simply fill in the invoice form and it's ready to be shared with the client.
Get More and Pay Less with WebWork

14-day free trial and the ability to cancel anytime.
Custom solution for 40+ team members. Includes all features.
So why is WebWork the best ClickUp alternative?

You get a complete time-tracking tool

You are able to manage tasks while tracking time

You can track the activity level of your team

You see your team's productivity levels