Monitor your
Remote

Employees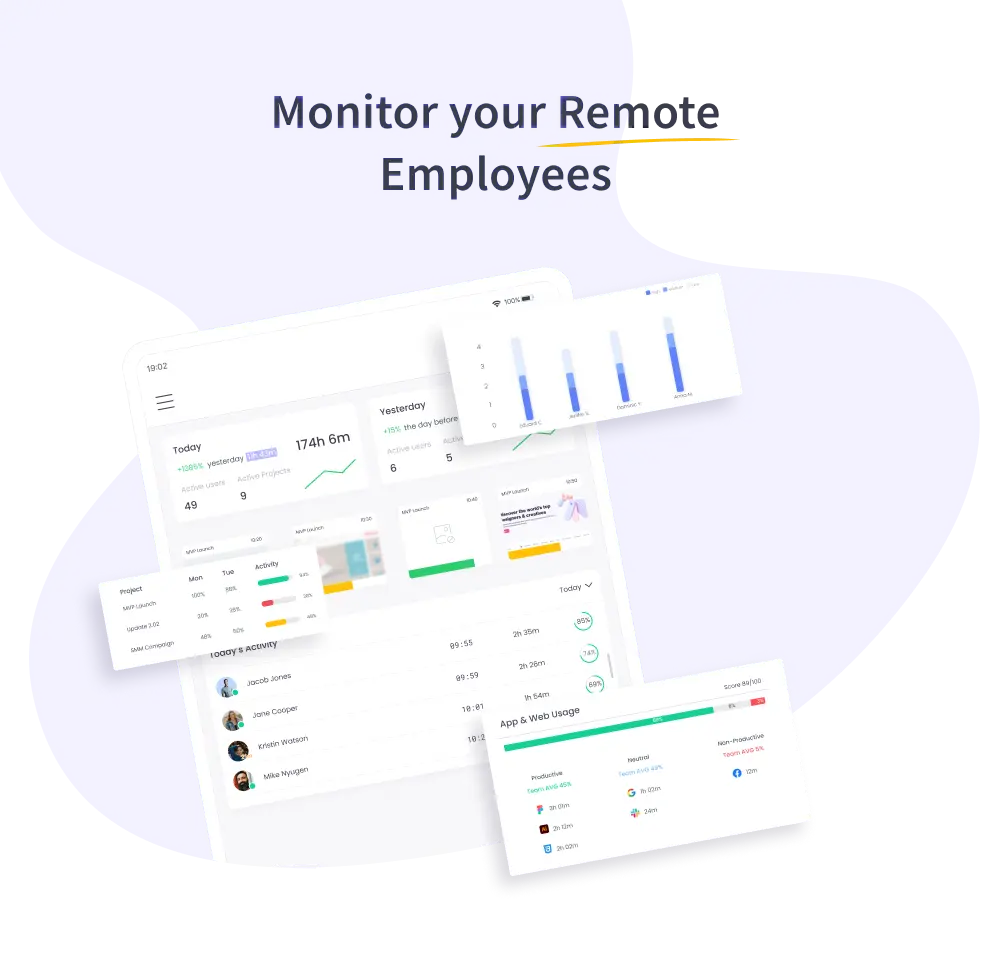 Easy-to-use Remote Employee Monitoring Software specifically designed for remote workforce management and work from home in mind. Have full transparency over your employees' working activities from any part of the world.
No credit card required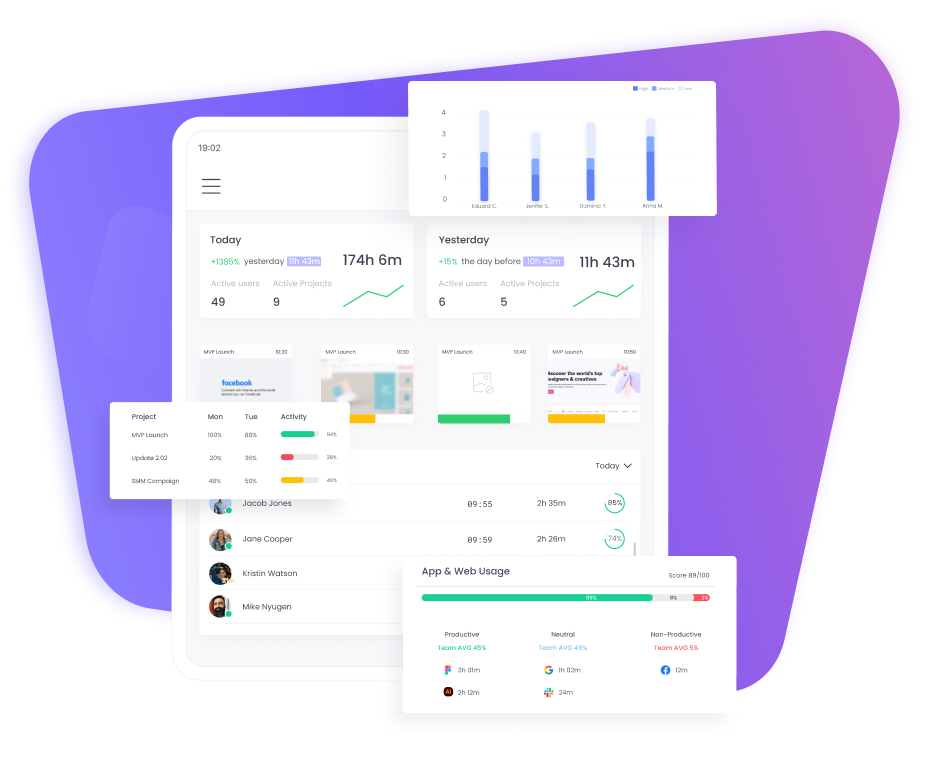 Join 7000+ smartly managed teams









Why to Track Remote Employees?

Progress
To measure their progress based on generated data
Responsibility
To have higher sense of responsibility among employees
Efficiency
To organize workload better and deliver maximum efficiency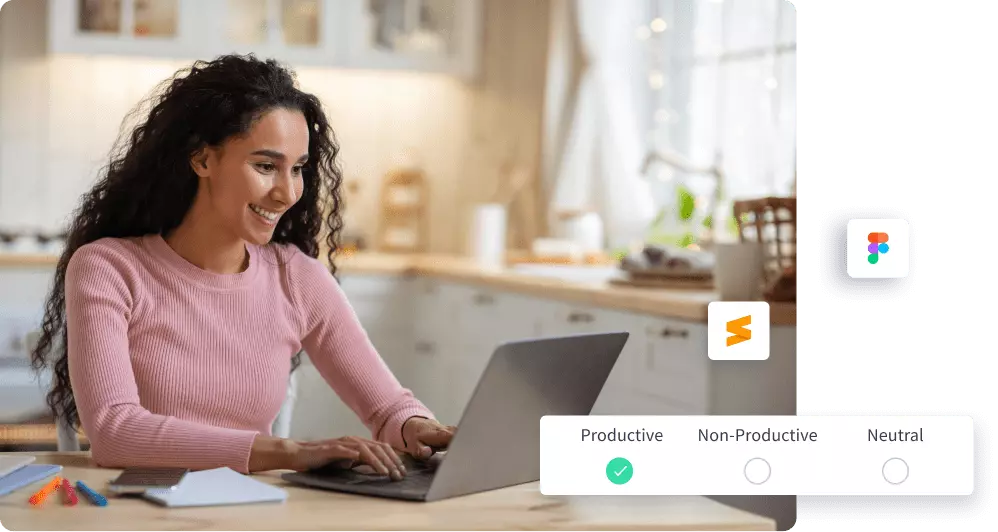 STAY PRODUCTIVE
Keep Remote Employees Focused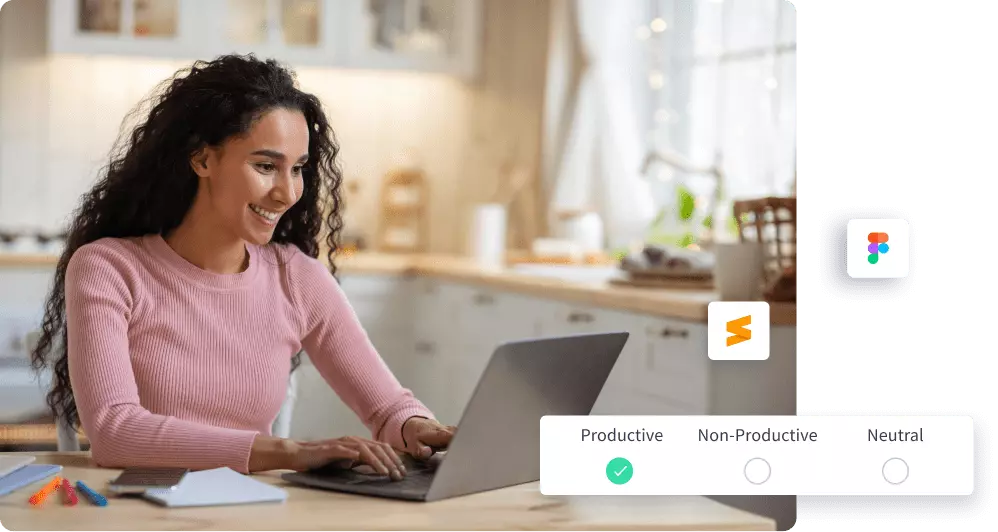 It's easy to get distracted when you're working from home or anywhere out-of-office. And this is where WebWork Time Tracker comes to help by allowing you to monitor your team's apps and website usage.
You can easily distinguish between productive and non-productive apps/webs and identify destructive habits to work more efficiently.
SCHEDULE
Monitor Attendance in Real-Time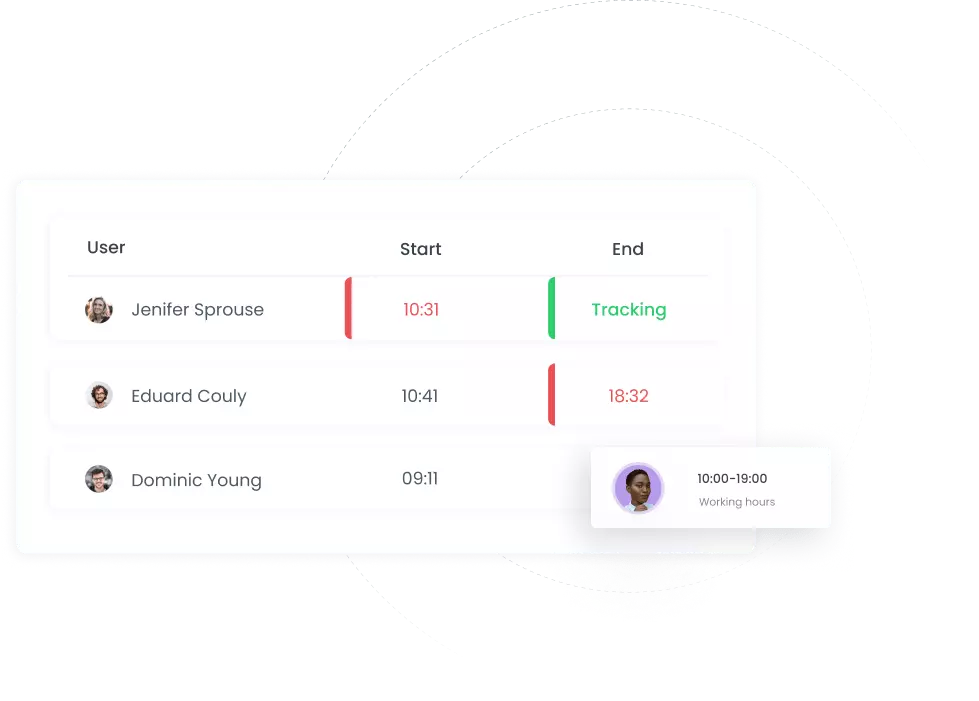 Automate check-in and check-out of employees with WebWork Attendance Monitoring Software. Also, detect who arrives late, leaves the office early and works less than required.
See who arrives, when arrives and how much tracks time to make sure that your employees adhere to the working schedule.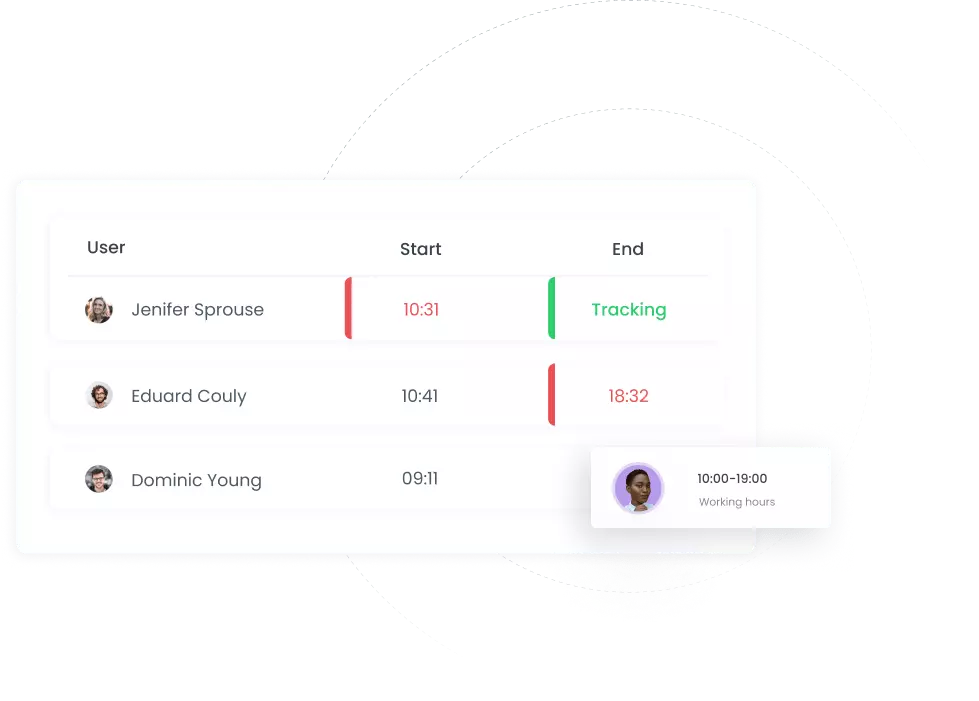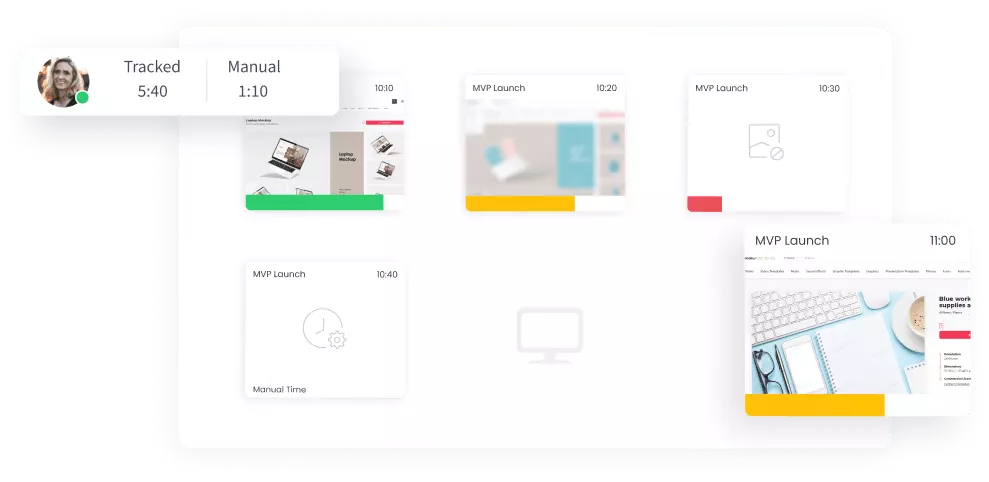 Gain More Workplace Visibility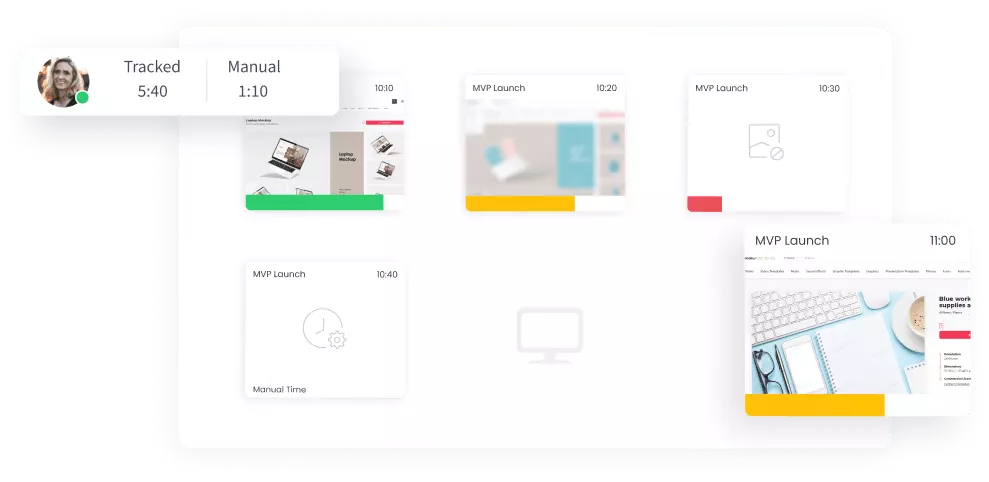 Track time with screenshots to have real-time data about what your employees are doing during work time. Choose between 4 screenshot modes and obtain detailed information about your employees' online activities.
See How Productive Your Employees Are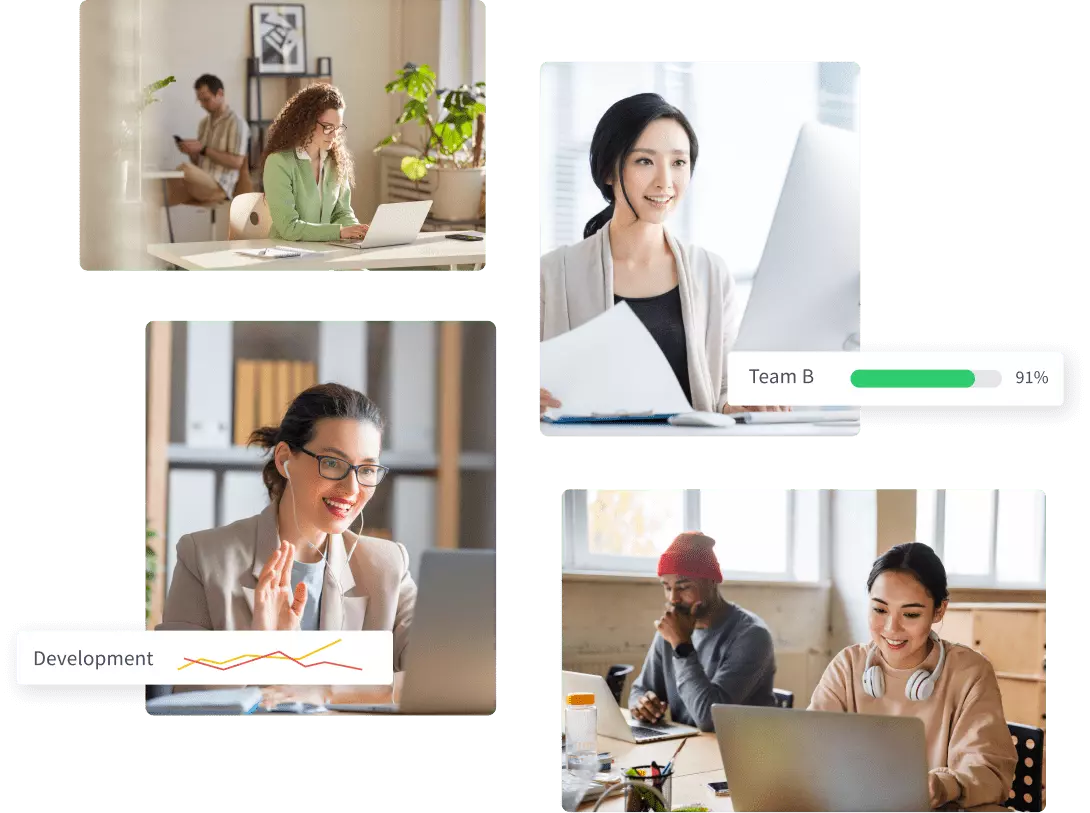 Monitor your team members' activity level of your team members based on keyboard and mouse usage to know how intensively they work on their tasks.
It is specified as high, low and medium with their corresponding colors to give you instant information. And if you want to know the exact activity level, you can just hover around it and see the percentage score.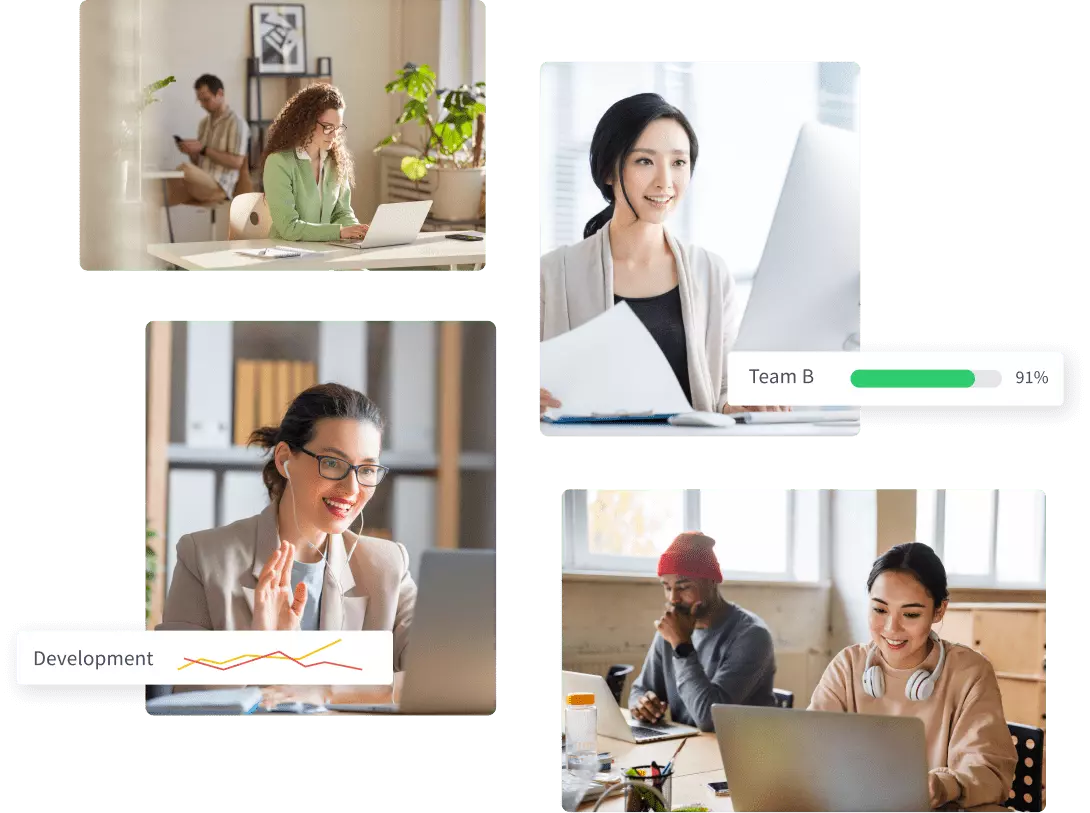 Pricing Has Never Been Simpler
WebWork has 3 simple pricing plans
Free
14-day free trial. No credit card required. Cancel anytime.
Try For Free
Basic
Access to all features with unlimited projects and clients.
Get Started
Enterprise
Get your own offer to meet your team's custom needs. Includes all features.
Book a Demo
Have Questions?
We've got you covered.
How to get employees onboard with an Employee Monitoring tool?
Trackers are proven to be beneficial both for the company and the employees. In order for employees to see the benefits, companies should strive to make the right introduction and use of trackers.

Start with the right introduction, even if you are already using trackers.
Explain to employees their benefits from trackers as well.
Ask and listen to them
Consider their worries and thoughts
Find solutions to their worries
Reconsider the use of screenshot mode or go for the blurred mode
Can I hide WebWork from my employees?
No, our policy requires that employers inform their employees about WebWork Time Tracker. Besides, WebWork does not have "ghost mode" and a person will definitely see the tracker running on his/her device.
Why do I need to monitor my employees?
It's a choice to be more productive. Studies show that teams are experiencing 25% productivity increase due to accurate time tracking and real-time employee monitoring.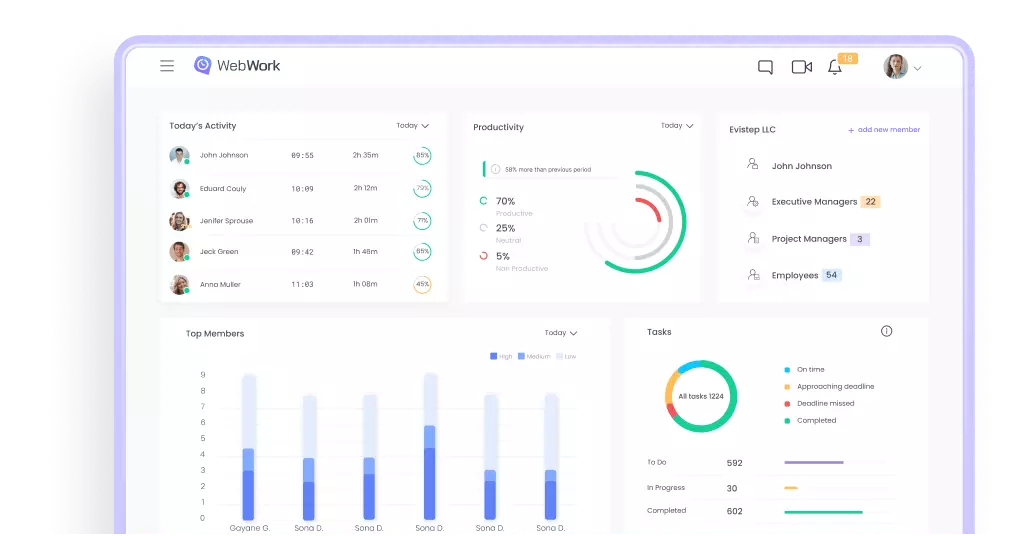 Get the greatest output regardless of your team location!
We can help you to improve your staff productivity
No credit card required