Remote Employee Monitoring Made Easy
Manage and monitor remote employees with WebWork Time Tracking Software. Get full transparency over their work process with remote employee monitoring and workflow management features of all types.
Complete transparency of remote work

Simplified workflow management

Detailed proof of work
Start 14-Day Free Trial
No credit card required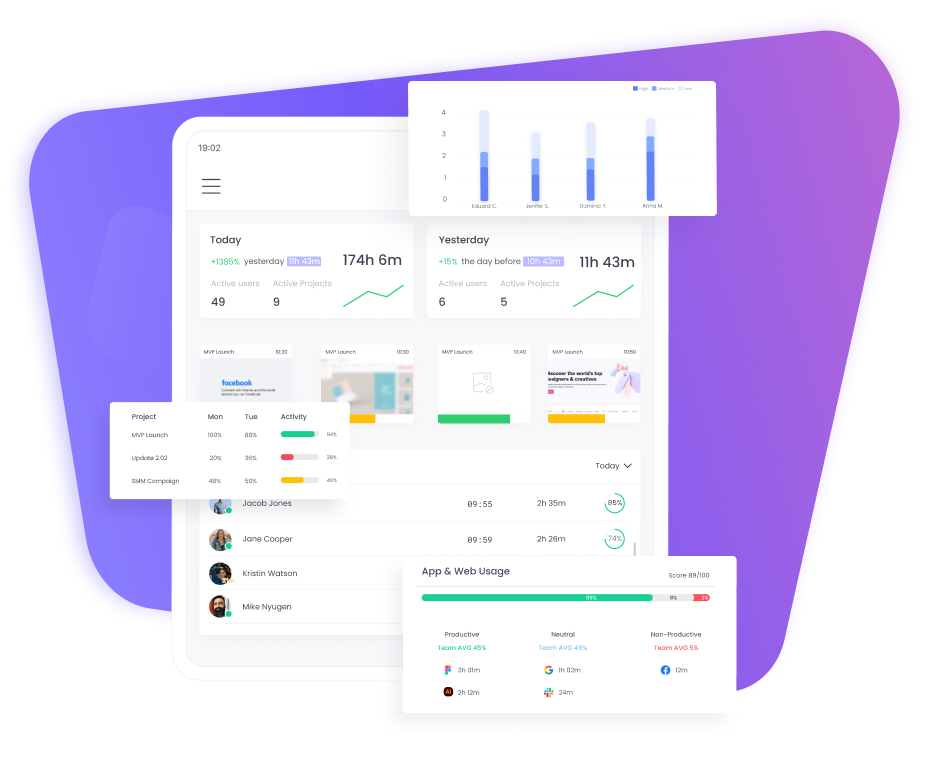 Join over 15,000 teams using WebWork





Why track remote employees?

To measure their progress based on factual data
To increase the sense of responsibility
To make remote work more efficient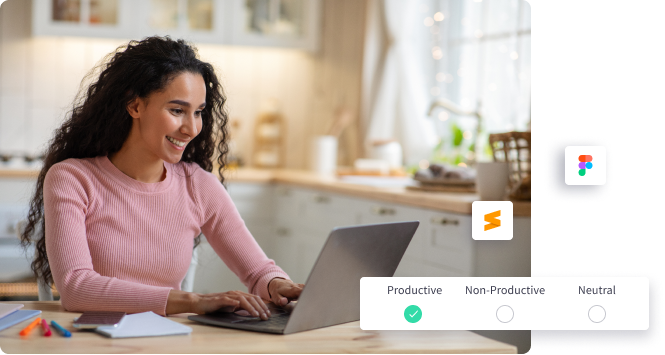 STAY PRODUCTIVE
Friendly Remote Employee Monitoring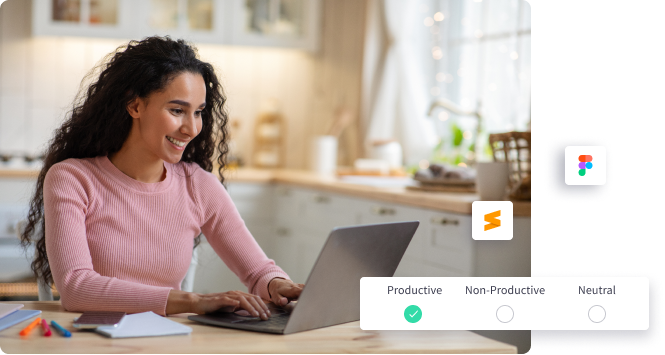 To ensure friendly remote employee monitoring among your team, use productivity monitoring features.Healthy productivity levels are a great way to reward employees, while low productivity levels help to find and eliminate bottlenecks. Moreover, the wellness metrics provide healthy and effective workflow management.
SCHEDULE
Employee Attendance Monitoring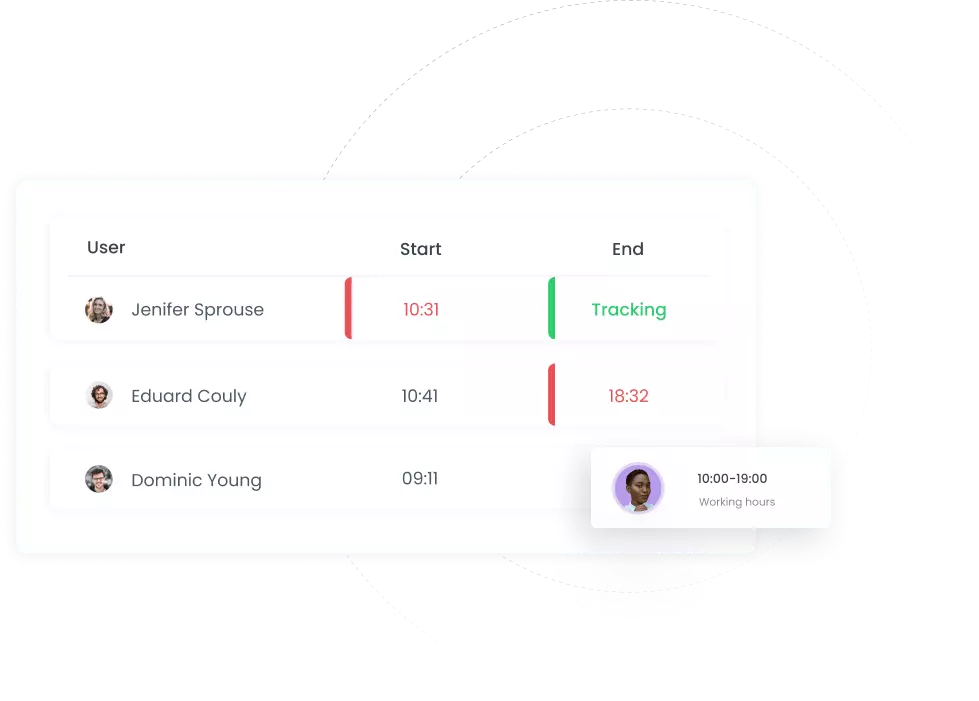 It is easy to track the start and end times of each remote employee's workday with WebWork attendance monitoring software.You can find information such as check-in and check-out times with the reasons for being late or leaving early.
The Time Tracker also enables you to organize leave management and holiday processes for your remote employees. The built-in leave management system ensures there is no confusion about the planned absence of remote employees.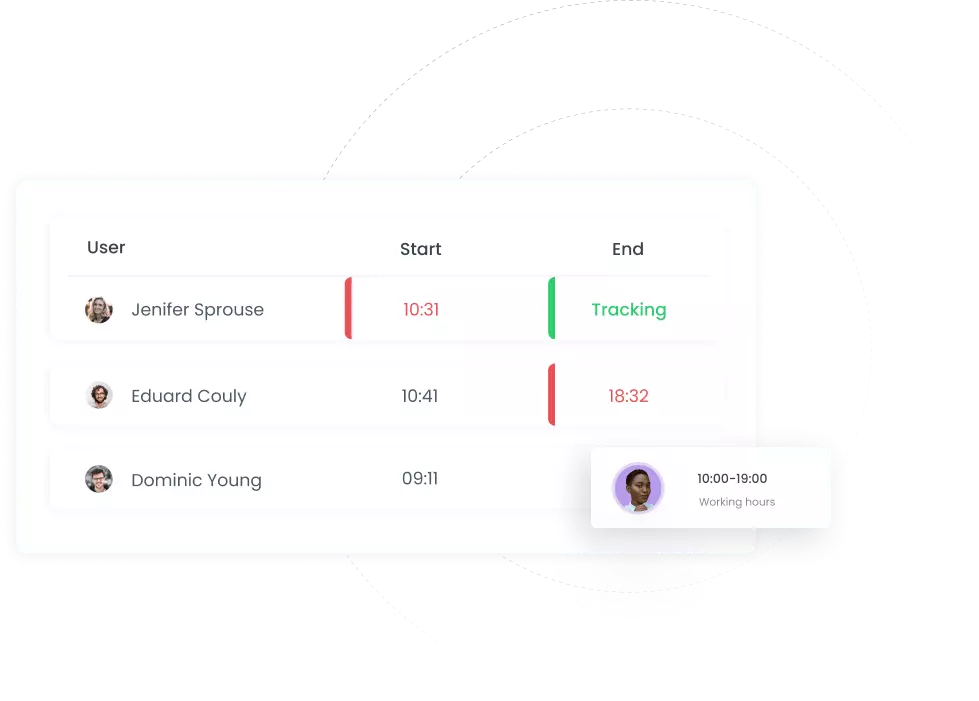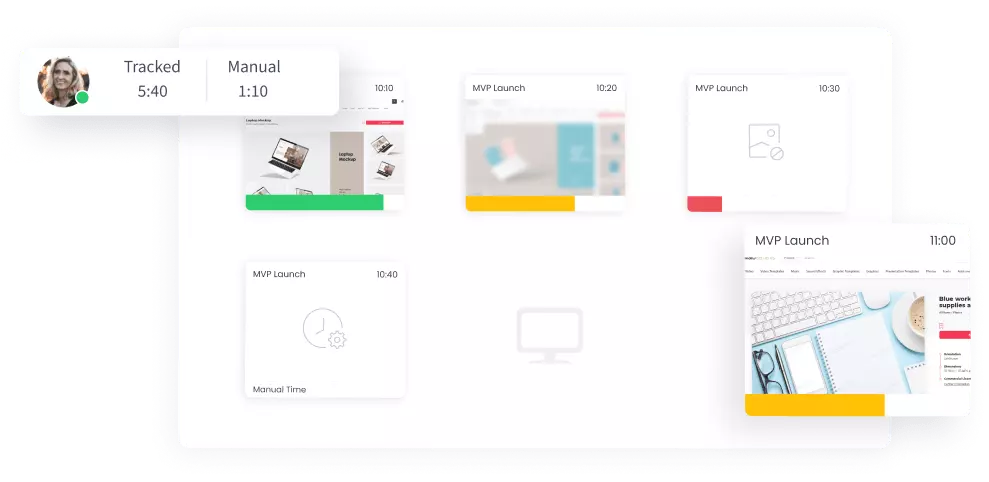 Detailed Workspace Visibility
Track time with screenshots to have complete visibility over your remote employees' work process. 4 screenshot modes give you different levels of transparency for different cases.
See How Productive Your Employees Are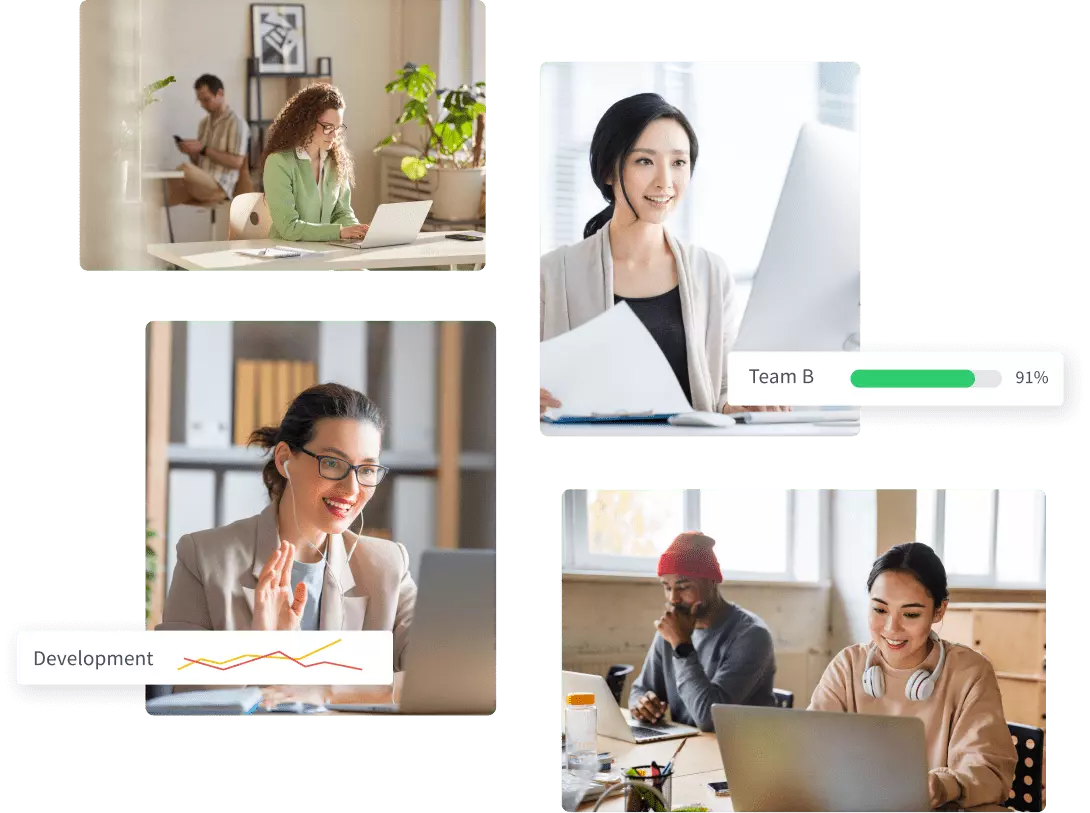 Stay aware of your team's productivity levels through remote employee monitoring. Based on employee activity levels, the tracker will categorize them into high, medium, and low groups. Moreover, productivity monitoring also measures the wellness level of your employees.
Meanwhile, work-life balance ensures that your remote employees maintain a healthy work routine and avoid burnout.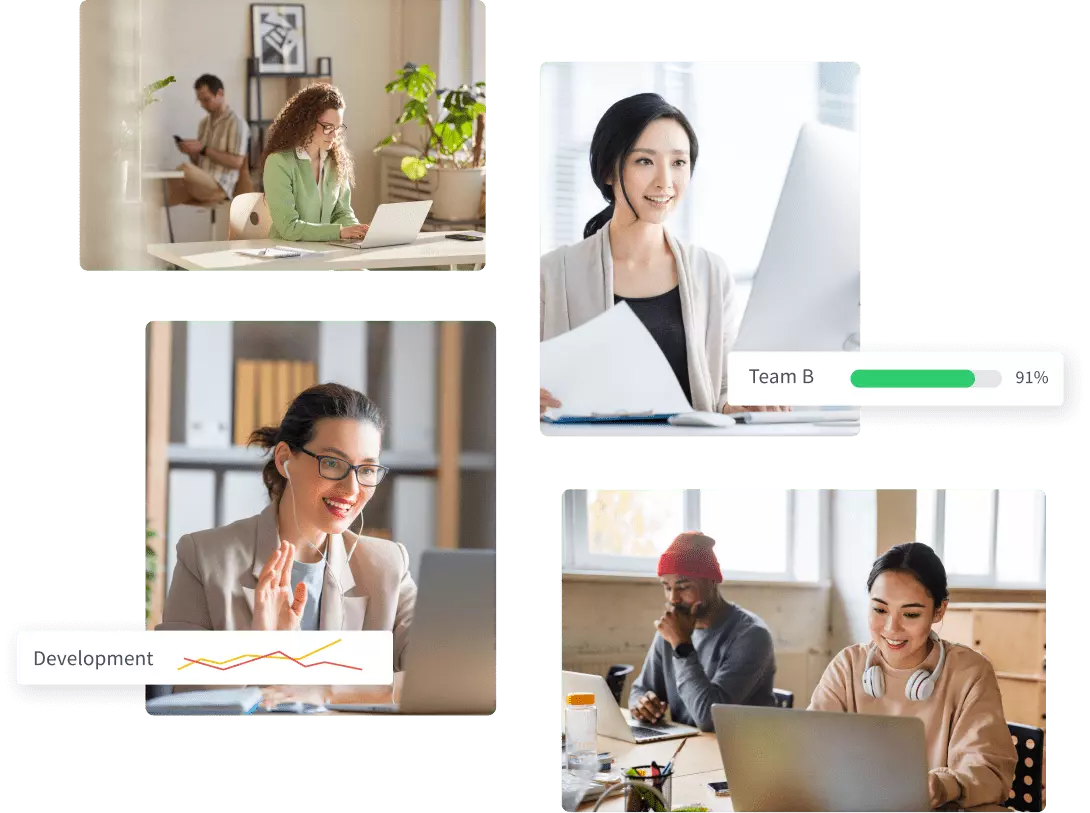 Simple and Affordable Pricing
WebWork pricing is affordable yet so inclusive. You get the complete package to monitor remote work and save at the same time.
Free Trial
14-day free trial. No credit card required. Cancel anytime.
Try for Free
Pro
Access to all features with unlimited projects and project viewers.
Get Started
Enterprise
Get your own offer to meet your team's custom needs. Includes all features.
Book a Demo
Have Questions?
We've got you covered.
How does remote employee monitoring work?
WebWork monitors remote employee work by tracking time, attendance, app and website usage, mouse and keyboard strokes. Based on these metrics, it then provides you with detailed reports for each employee.
Can I hide the tracker from my employees?
No, you cannot hide WebWork from your employees. Our policy requires that employers inform their employees about the use of a time tracker.
Does this tracker record the screen?
The tracker does not record the screen. However, when the screenshot mode is on, it will take random screenshots of the screen at 10-minute intervals. The feature of screenshots is optional and you can turn it off or use the blurred mode.
Why do businesses need remote employee monitoring tools?
Remote employee monitoring software can only benefit businesses. Tools like our tracker record your remote employees' working hours and activity and give you detailed reports.
How do employees' privacy and data security concerns get addressed?
All the data that we collect and track is safe and secure from third-parties. We use all the data for the mere purpose of providing a service to our customers such as employers. All the data we track, including screenshots, are stored on Amazon S3 Cloud and Contabo server. Learn more in Privacy Policy.
Can I monitor remote employees' activities in real-time?
Yes. With our time tracker, you can monitor what platform your remote employees are currently working on. Learn more about Real-Time Monitoring.
Is WebWork remote employee monitoring software compatible with different operating systems?
Yes. You can use it on Windows, Linux, and Mac. The mobile version is available for Android and iOS.
Do you offer a demo of the software?
Yes. You can book a demo call .Our support specialists will guide you through all the details of remote employee monitoring.