Best Clockify Alternative
Clockify is one of the top search results for time tracking tools, but not necessarily the best. While it does offer some features for free, you still need to pay for most. Moreover, the time tracker keeps receiving complaints on functionality.
WebWork Time Tracker, on the other hand, focuses on providing quality and offers complete time tracking along with team management features. Let's see why it is the best Clockify Alternative.
Sign Up for Free

Sign Up with Google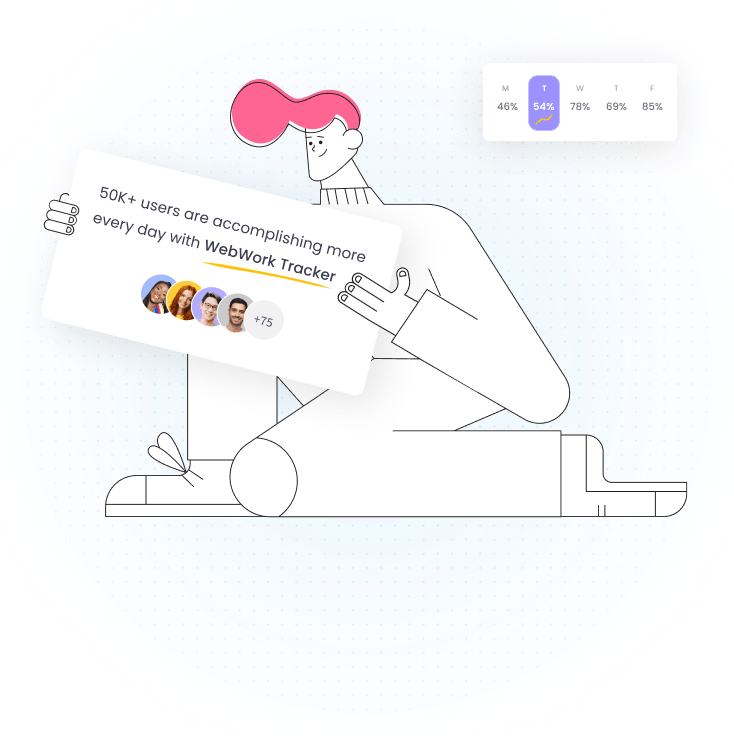 SIDE BY SIDE COMPARISON
WebWork vs Clockify
Get More and Pay Less with WebWork

Enterprise
Custom solution for 40+ team members. Includes all features.
Pro

Get Started

Free
Тhe core features, such as unlimited tracking, projects, users, reports, integrations.
Basic

per user/month
With additional features and control over one's account
Pro Plan
With more advanced features
DETAILED COMPARISON
Try the Best Clockify Alternative
Reports
App and Website
Billable Hours
Invoice
Screenshots
Task Management
GPS tracking
Clockify Best Alternative
WebWork Features that Clockify Doesn't Have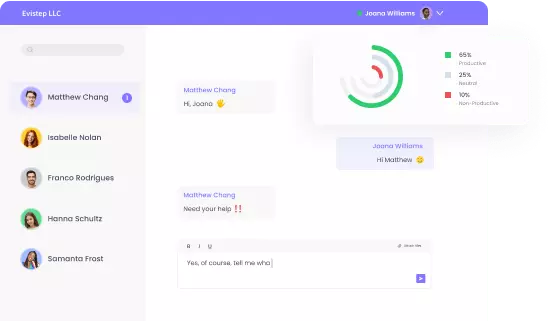 Productivity
WebWork Time Tracker measures the productivity of users and generates detailed reports. It does so by recording the number of mouse clicks, keystrokes and time spent on productive and non-productive platforms.
Work-Life Balance
WebWork takes care of your and your employees' work-life balance as well. Customizable and regular reminders notify you to drink water or remember to devote time to your hobby.
Here's why you should choose WebWork as a Clockify alternative

You will get a complete time tracker with a lot of extra features
You will improve performance without spending a fortune
You will avoid the hustle of using multiple tools
You will manage remote work with ease
Integrations
WebWork can be integrated with a number of tools. They are Zapier, Asana, GitHub, Jira Software,Teamwork, Zoho Projects, Bitbucket, Wrike, Trello, Todoist, ClickUp, Slack, Google Workspace, and Xero.
Try the best Clockify alternative now and see the result for yourself
No credit card required | Cancel anytime
Sign Up Here