Automated time and attendance tracking software
Automatic check-in and check-out
Accurate timesheets and invoices
Happy & efficient workplace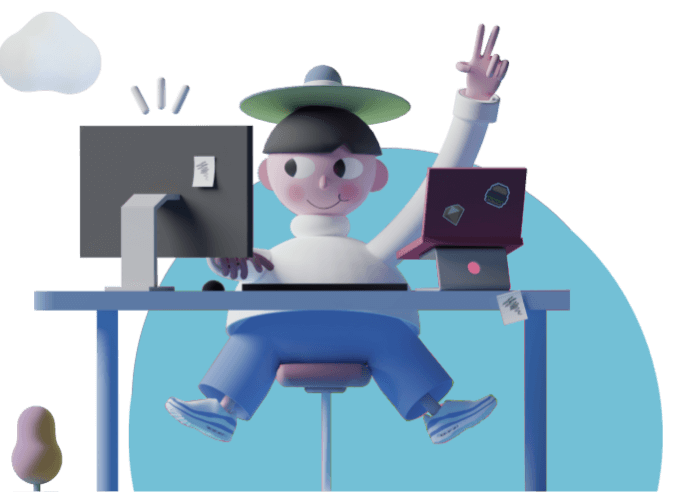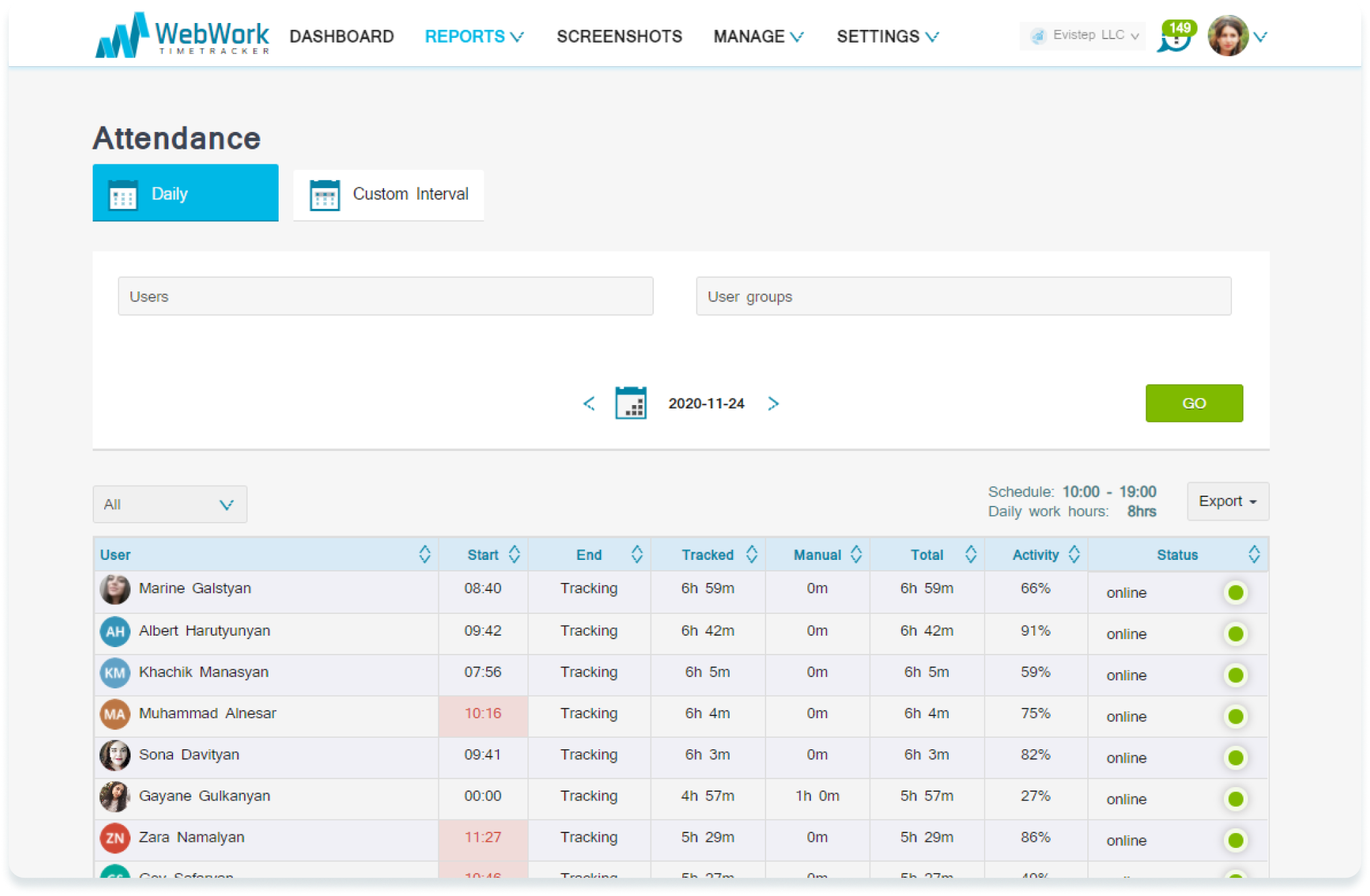 Real-time employee attendance tracking
Secure and transparent system to monitor and track employee attendance in real time. Save time and organize employees without any additional action, always be in the know with a 100% touchless system.
Try now for free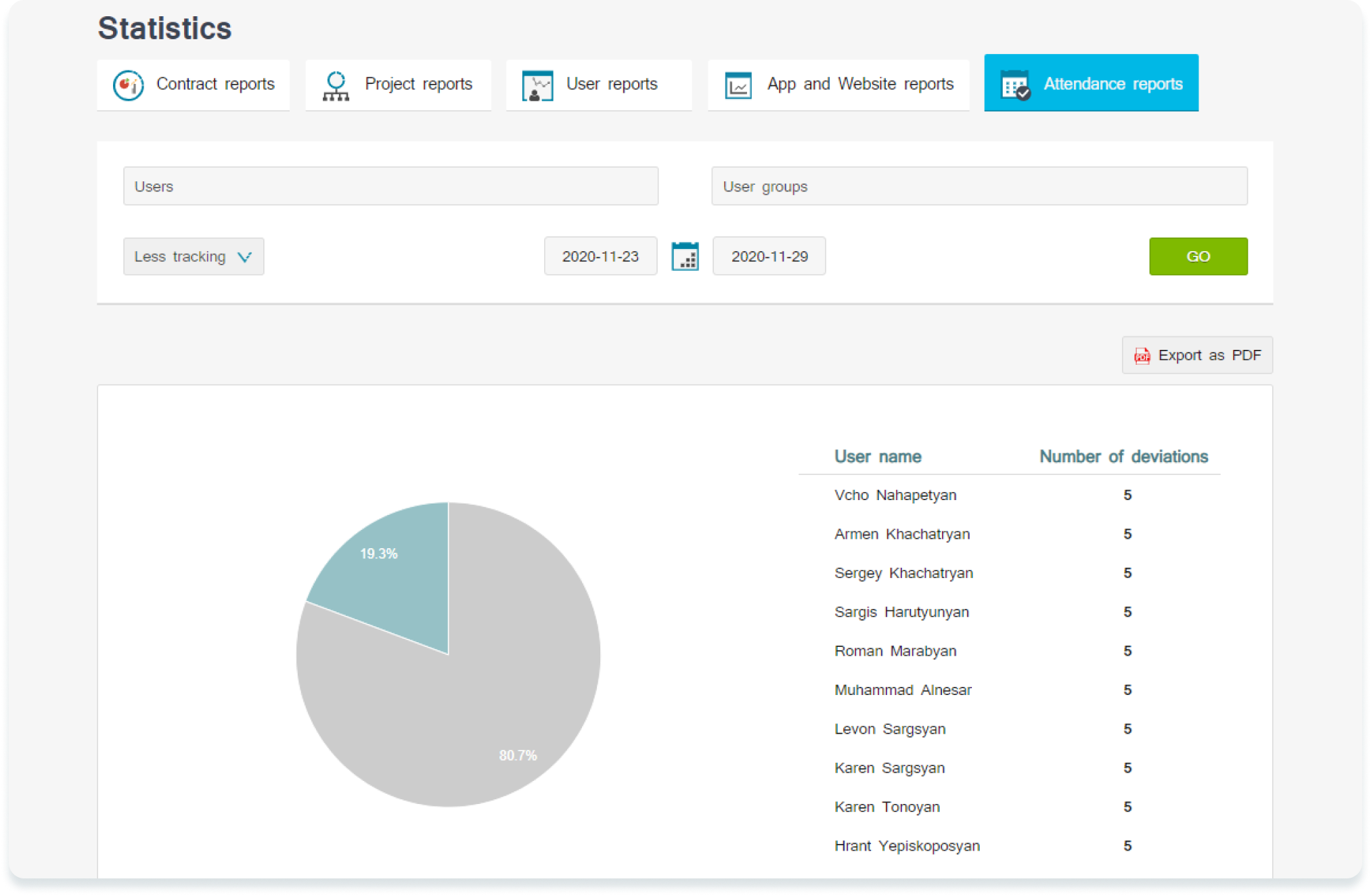 Intelligent analysis of attendance data
Besides knowing who comes late, leaves work earlier, tracks less time than needed, you will also get colorful charts to know the percentage of employees who have that kind of deviation from the schedule in the chosen time period along with the list of employees and the number of deviations.
Check it now
How to get Attendance data that matters for your company?
Set up Attendance
(1) Go to Settings and navigate to the Team bookmark,
(2) Set up Attendance to track your employees' time and attendance with ease and at your own convenience.
Check reports
Detailed reports will be available on Attendance report page along with visual insights based on employees' attendance data on Statistics report page.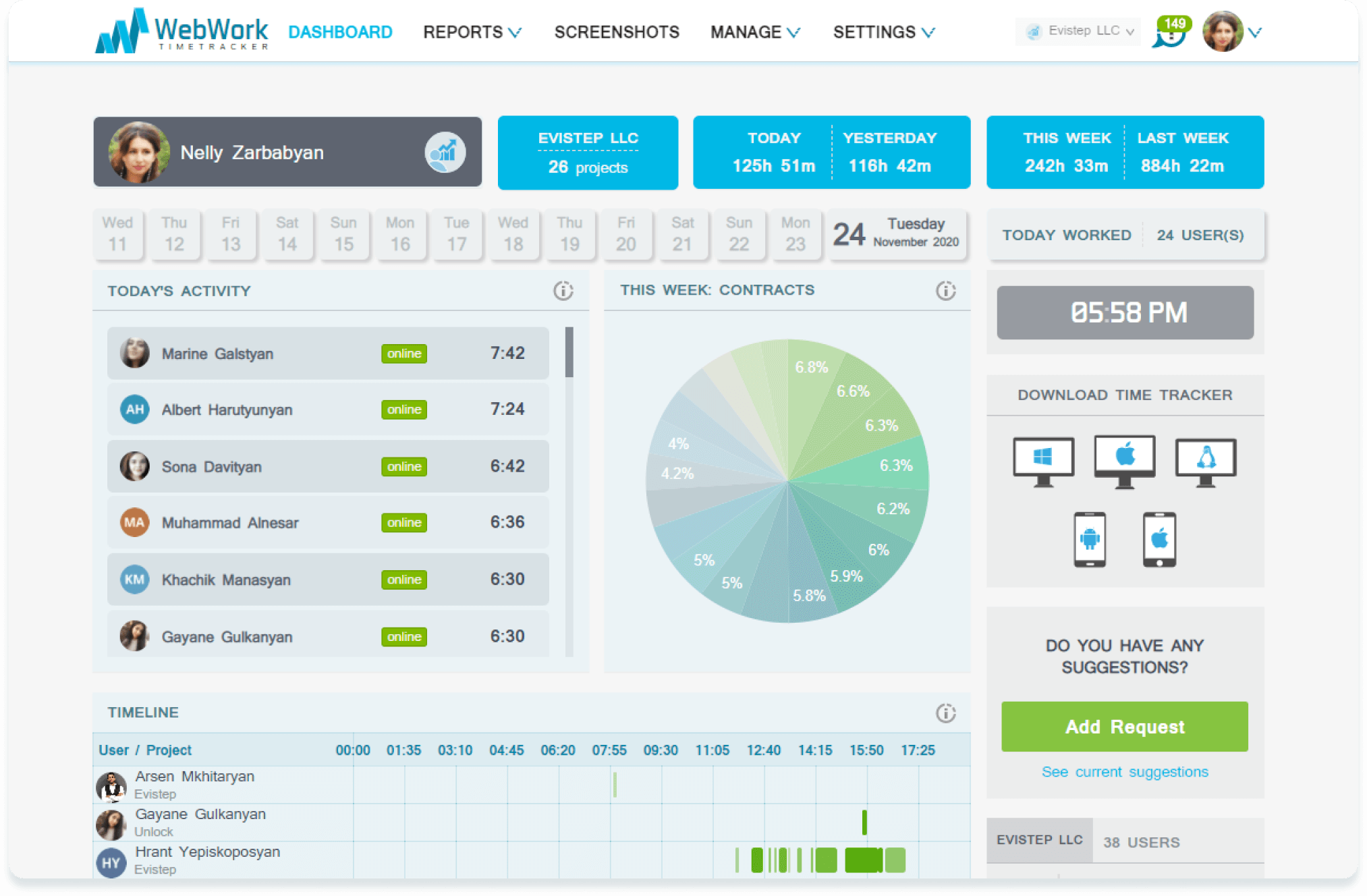 Flexible and automatic time tracking
Record employees working hours and breaks on the go without any effort. Find out not only when the team started and stopped each day but what they did in-between. Dozens of valuable reports will help you gain full transparency.
Start free trial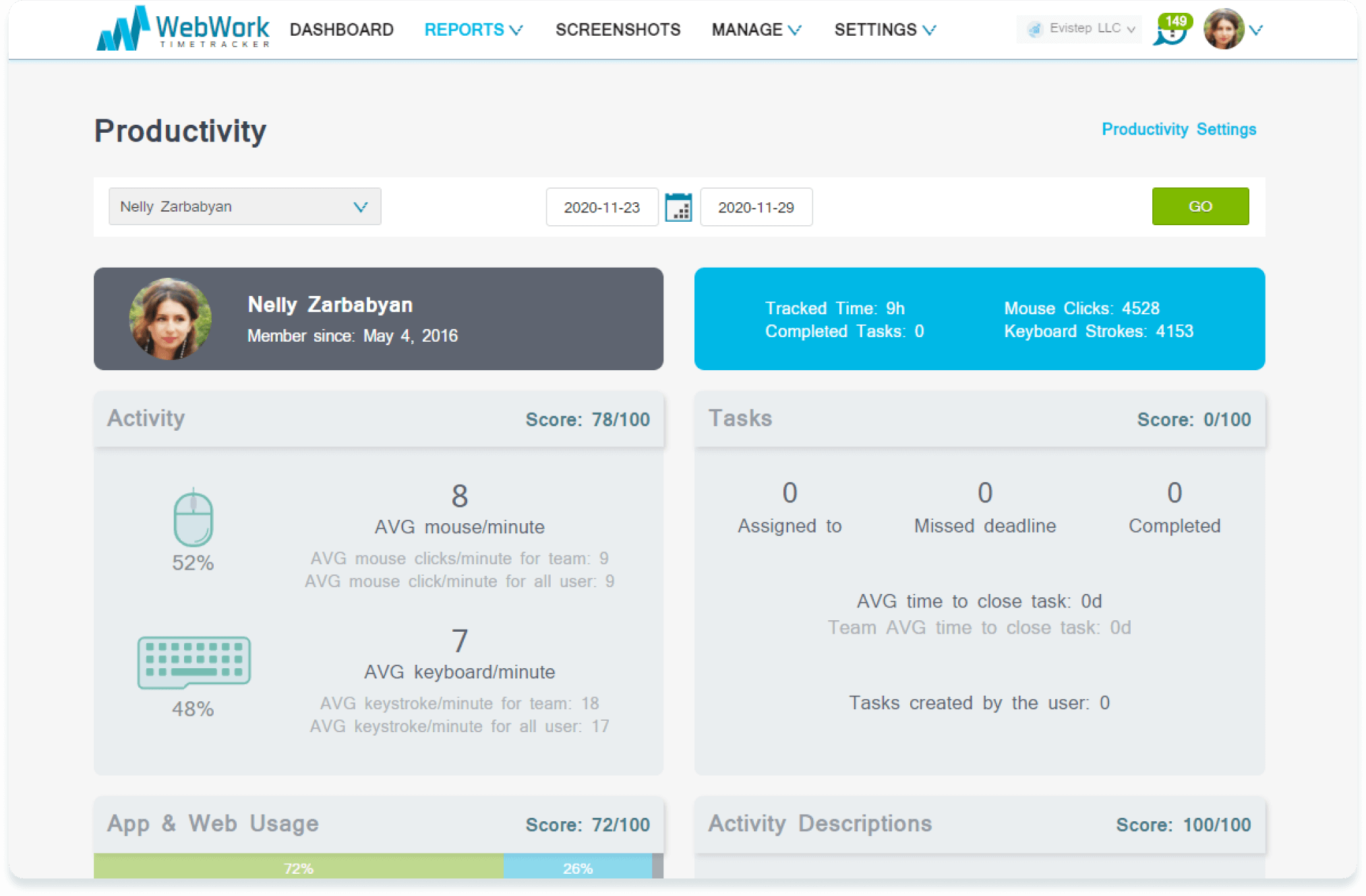 Insightful productivity analyzing
Retrieve productivity reports based on activity level, apps/websites usage, randomized screenshots along with in-depth insights to spot employee working trends and optimize productivity.
Get Started
More time-saving features from WebWork
Maximize your team's productivity with WebWork time and attendance tracking software
Try Now for FREE