Deel Integration
Integrate Deel with WebWork to import your team members to WebWork, send their timesheets to Deel, and more.
Sign Up for Free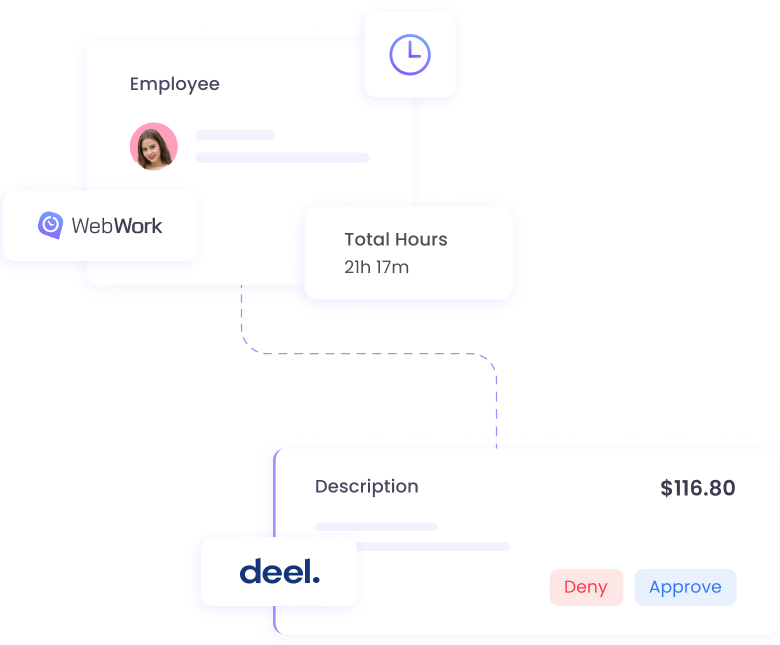 What Is Deel?
Deel is a platform for hiring globally, HR, and payroll in one place. By integrating Deel with WebWork, you will simplify your remote workflow, including the process of payroll, and be able to pay your employees anywhere in the world.
Learn More
Integrate Deel with WebWork in a Few Steps
To integrate Deel with WebWork, you only need to follow these simple steps.
Step 1
On your WebWork Dashboard, go to Integrations on the lower left of the Menu. Find Deel on Integrations and click on Enable.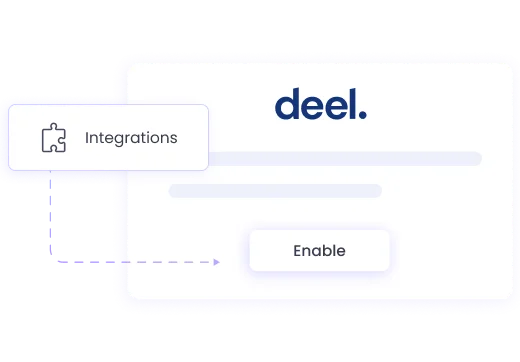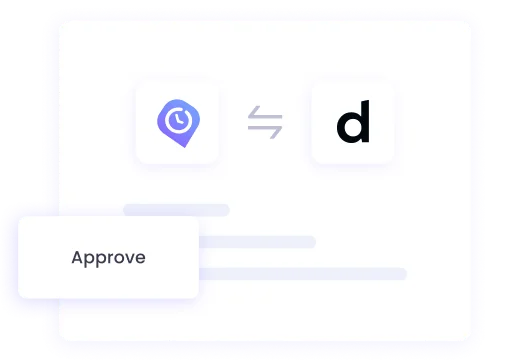 Step 2
Sign in to Deel and give WebWork the necessary permissions.
Step 3
On Deel, you will see the list of users where you can select who you want to import to WebWork or match with the existing user on Deel.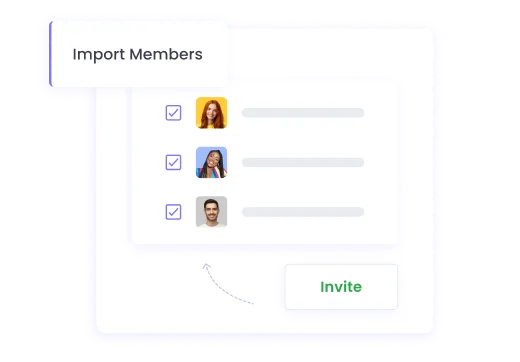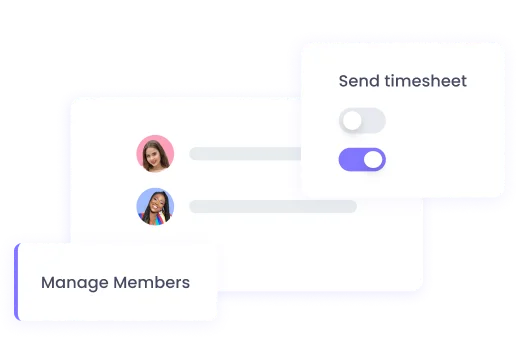 Step 4
Now that you have imported the selected users, you can send their timesheets from WebWork to Deel.
Here are two things to note
You can send the timesheets of those users whose contracts on Deel are either Pay as You Go or Ongoing Time-Based.
On Deel, make sure you turn on the toggle of "Client" under "Who can submit work".