Attendance Monitoring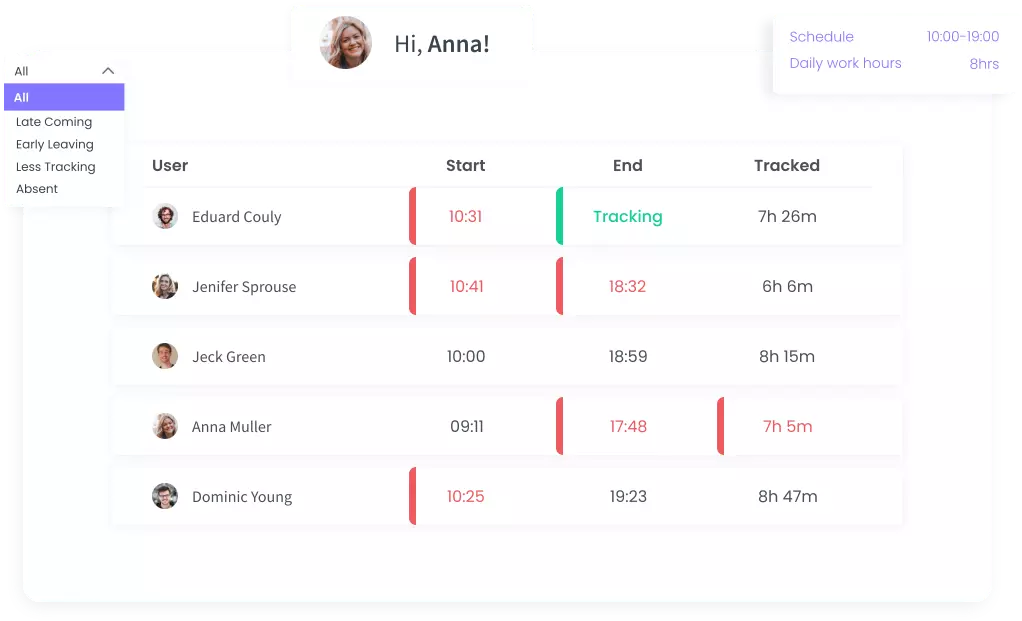 No more timecards, excessive paperwork and different documents to check employees' attendance. Automate the attendance monitoring process with WebWork Time Tracker and see the start and end of your employees' working hours in a well-structured format.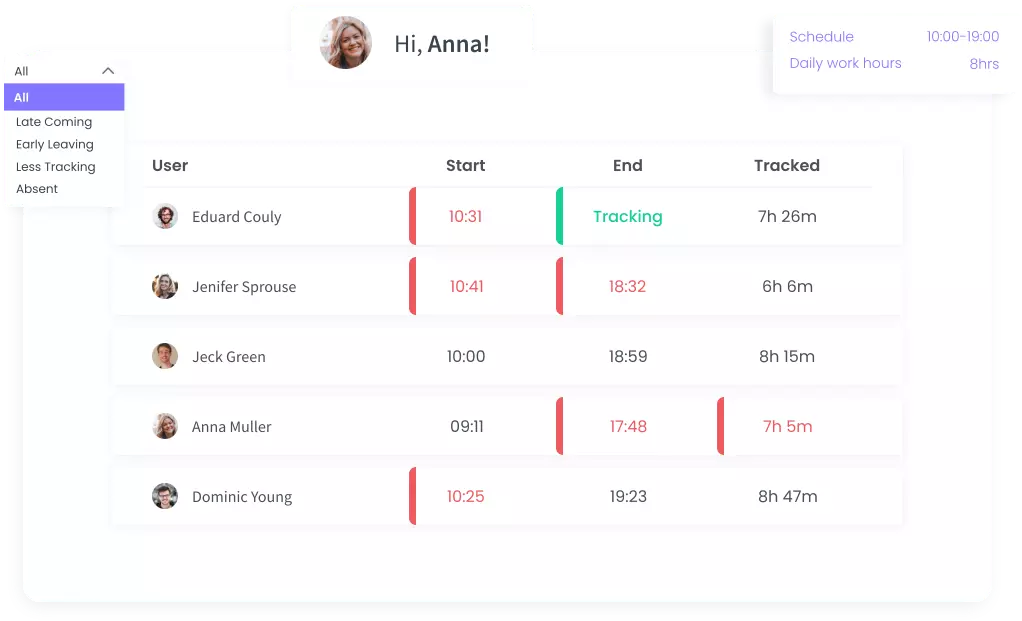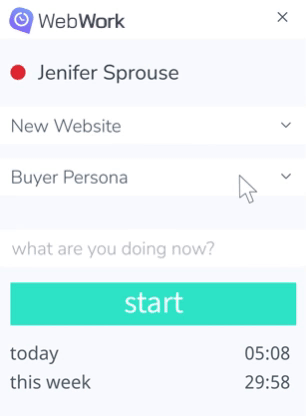 Employee Attendance Monitoring
Secure and transparent way to monitor and track employee attendance in real-time with a 100% touchless system.
Easy Setup
Automated Check-in and Out
Detailed Reports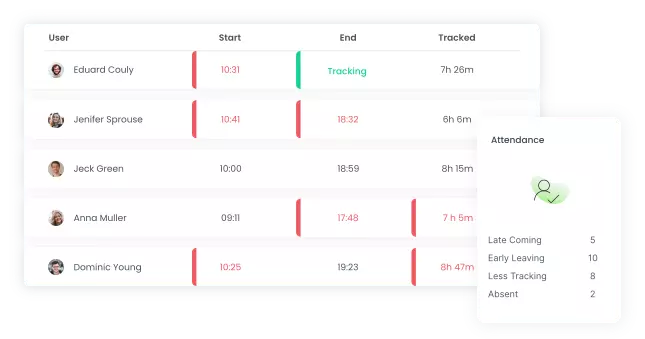 Gain Transparency of Employees' Punctuality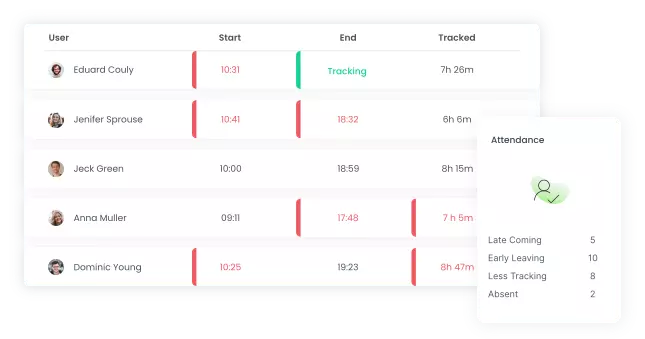 Save time and organize employee attendance without any additional action.
Easily monitor whether your employees have arrived at the workplace in time and completed their working hours or not.
WebWork Attendance Monitoring will help you to keep your workplace operations more organized and have a highly responsible working environment.
Intelligent Analysis of Attendance Data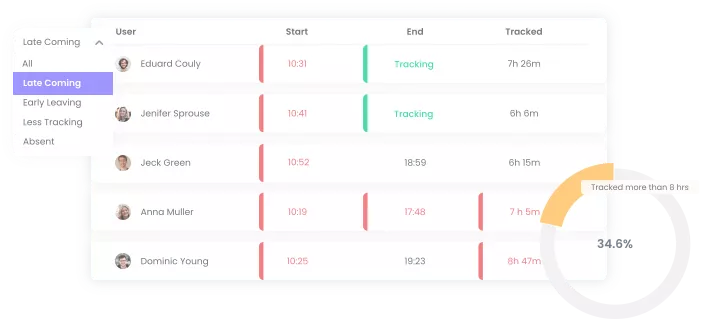 WebWork Attendance Monitoring software offers filters of early leaving, late coming, and less tracking that you can select from the drop-down list. This will help you to instantly generate your preferred information without having to search for it manually. You can track attendance on a daily basis or you can choose an interval from the calendar.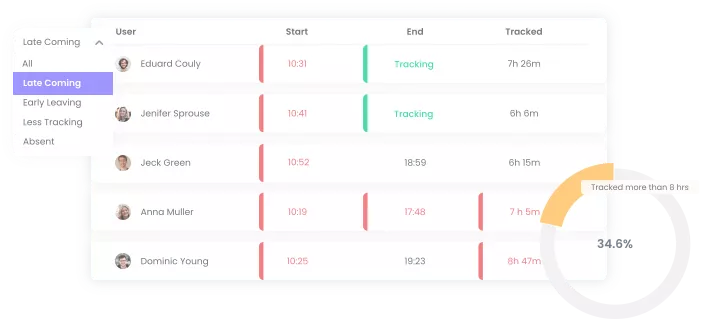 Set Up Your Team's Attendance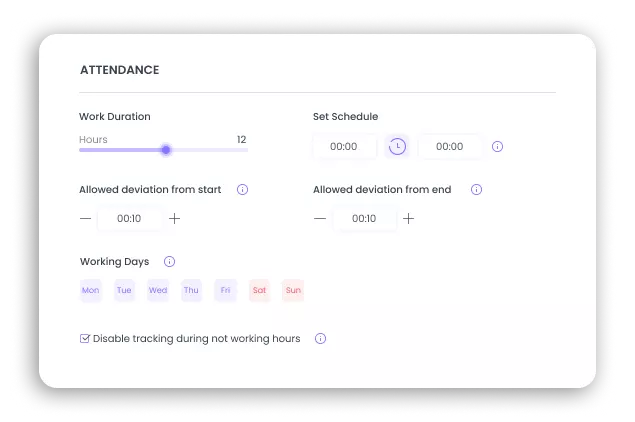 Setup preferable requirements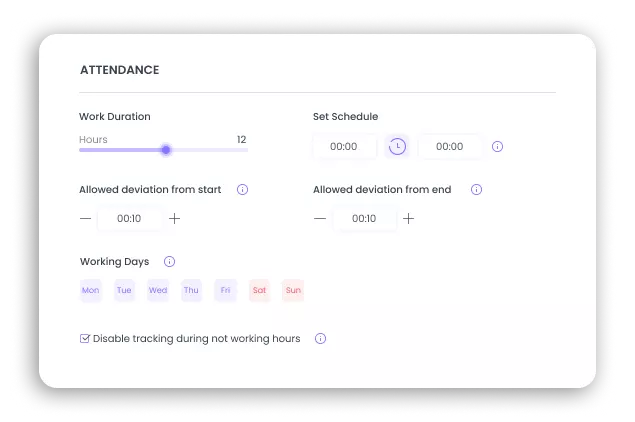 FAQs
Can I choose a timezone individually for every employee?

You can choose a general timezone for the whole team or employees can choose preferable timezones for themselves.
Can I export attendance reports?

Yes, there are three types of exporting: CSV, PDF, XLS.
Can my employees set up their attendance?

No, attendance setup for the whole team is only available for owners.
Maximize Your Team's Productivity with WebWork Attendance Tracking Software