Increase productivity with WebWork employee monitoring software
Accurate employee monitoring software for simplifying working processes and increasing productivity of your team.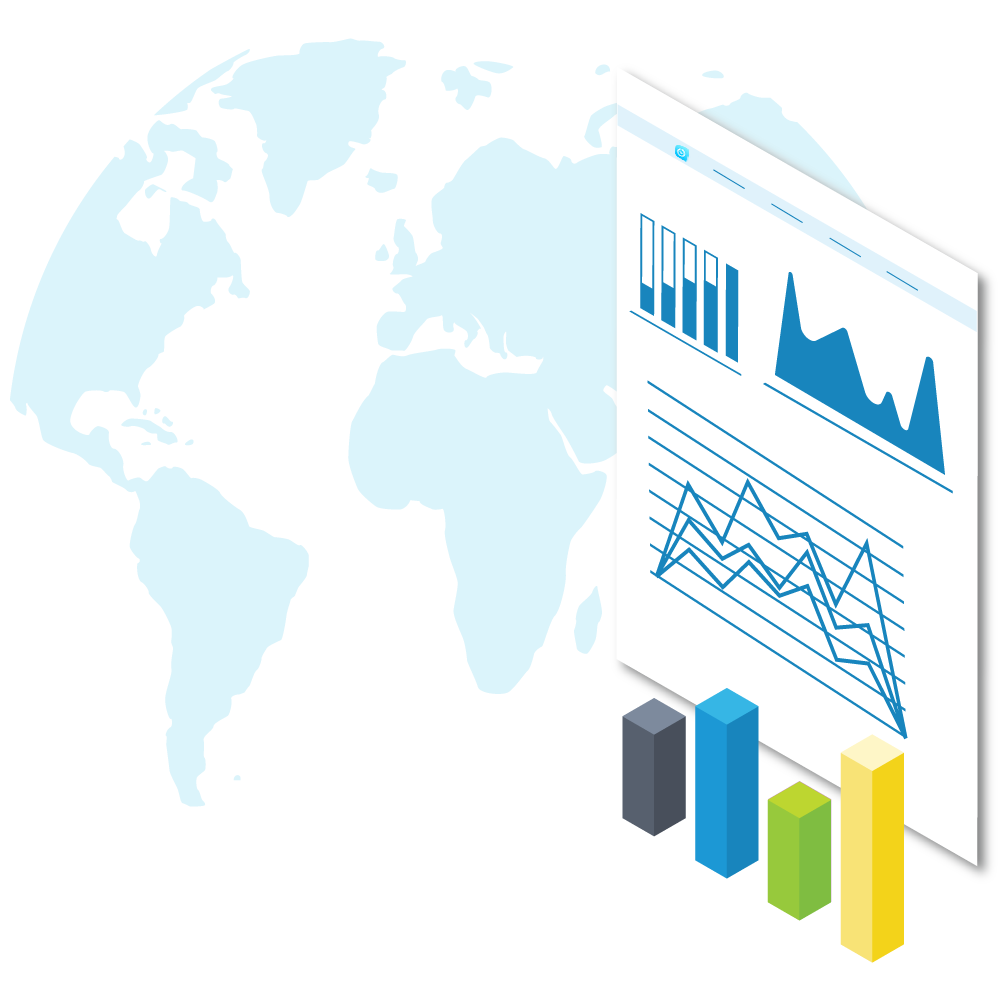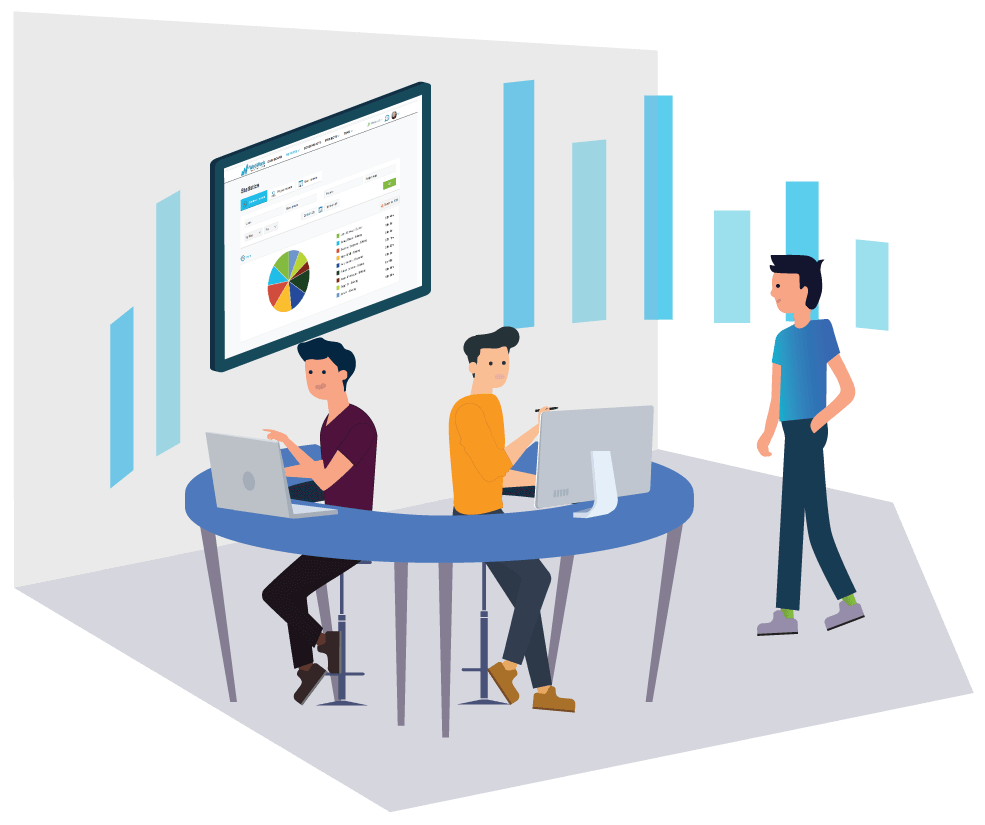 WebWork TimeTracker Is for You
Do you want insight into how your employees really spend their time? Do you want to know your employees' daily activity level? Do you need tools for evaluating your employees' work?
Trusted by over 200 workplaces worldwide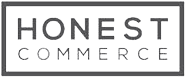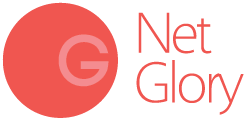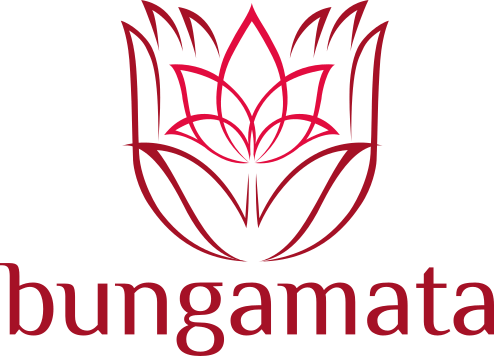 Monitoring Employees Activity
WebWork give an opportunity to employers and managers to track the work and see where there are any problems, that must be addressed. You will see how much time was spent on each project and what application and websites employees visited during their working hours. With visual reports and screenshots you can understand how productive and trustworthy your employees are and focus on increasing efficiency.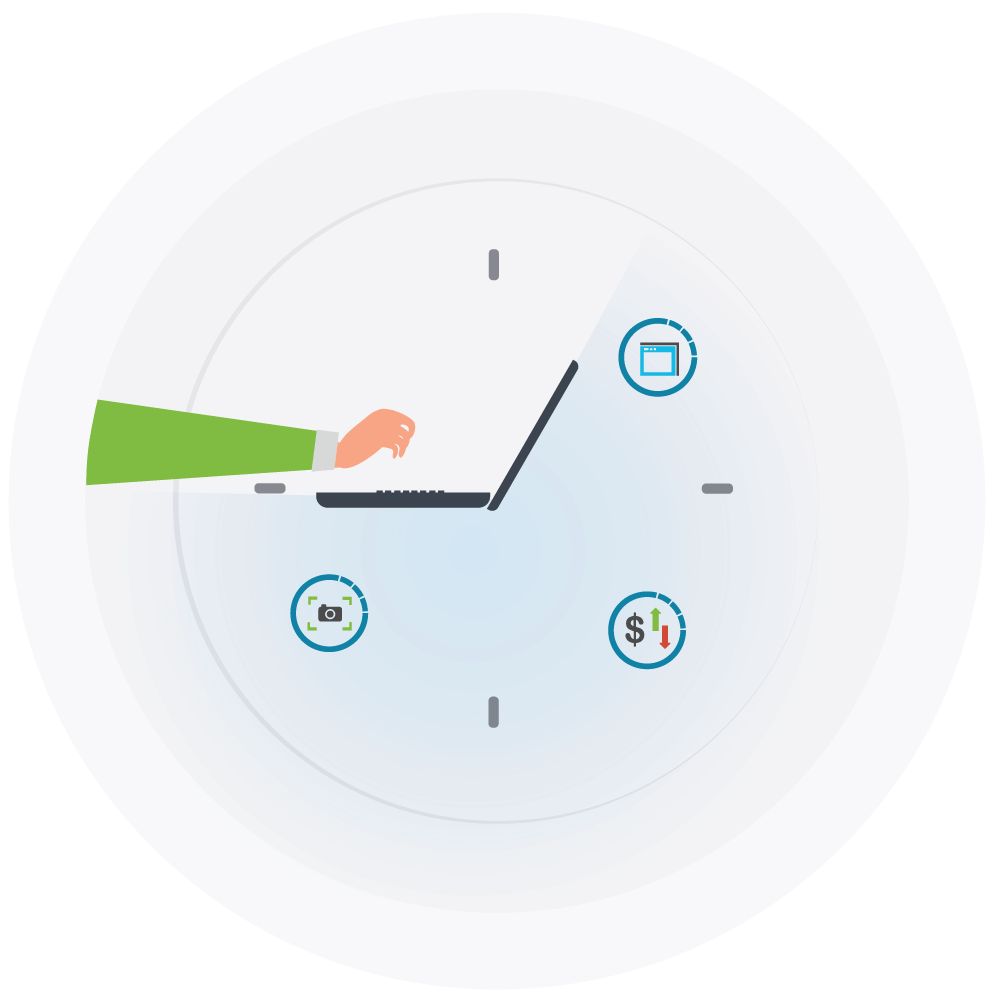 Keep your employees productive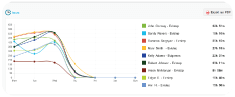 Get detailed visual reports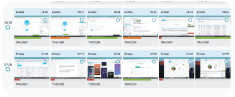 See random screenshots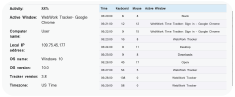 Track apps and websites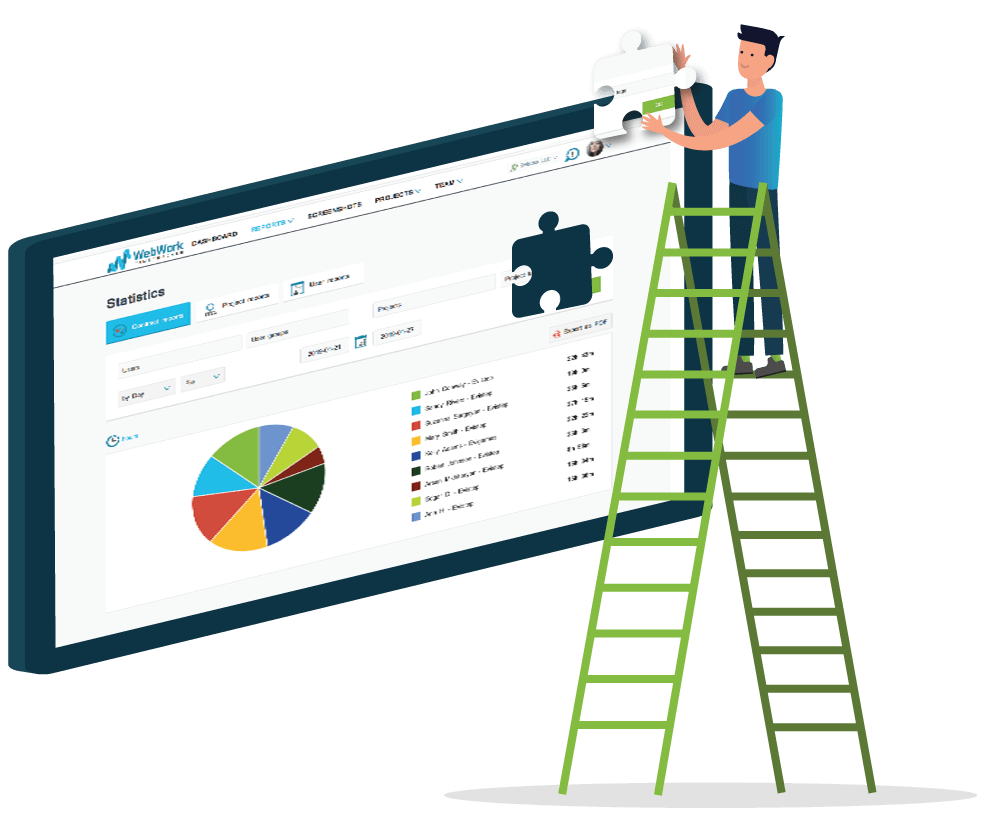 Best Solution for Everyone
Our employee time tracking software is good solution for large enterprises, small working teams and companies that outsourcing labor force. It is an easy and efficient way to monitor the progress of projects and the entire workflow, be aware what your employees are doing during their working day. Applications and Websites monitoring function allows you to see in detail how much time an employee spends on a real job and how much on entertainment: on shopping sites, facebook, twitter or other social media. This way you don't need to be in the office all the time, you will be able to control your employees remotely
Keeping track of your employees activity lets you:
Track activity levels by mouse clicks and keyboard strokes
Use different screenshots modes for employees monitoring
Set an hourly rate for billlable contracts
Use project management tools like Kanaban and Checkbox boards
Understand which applications are being used during work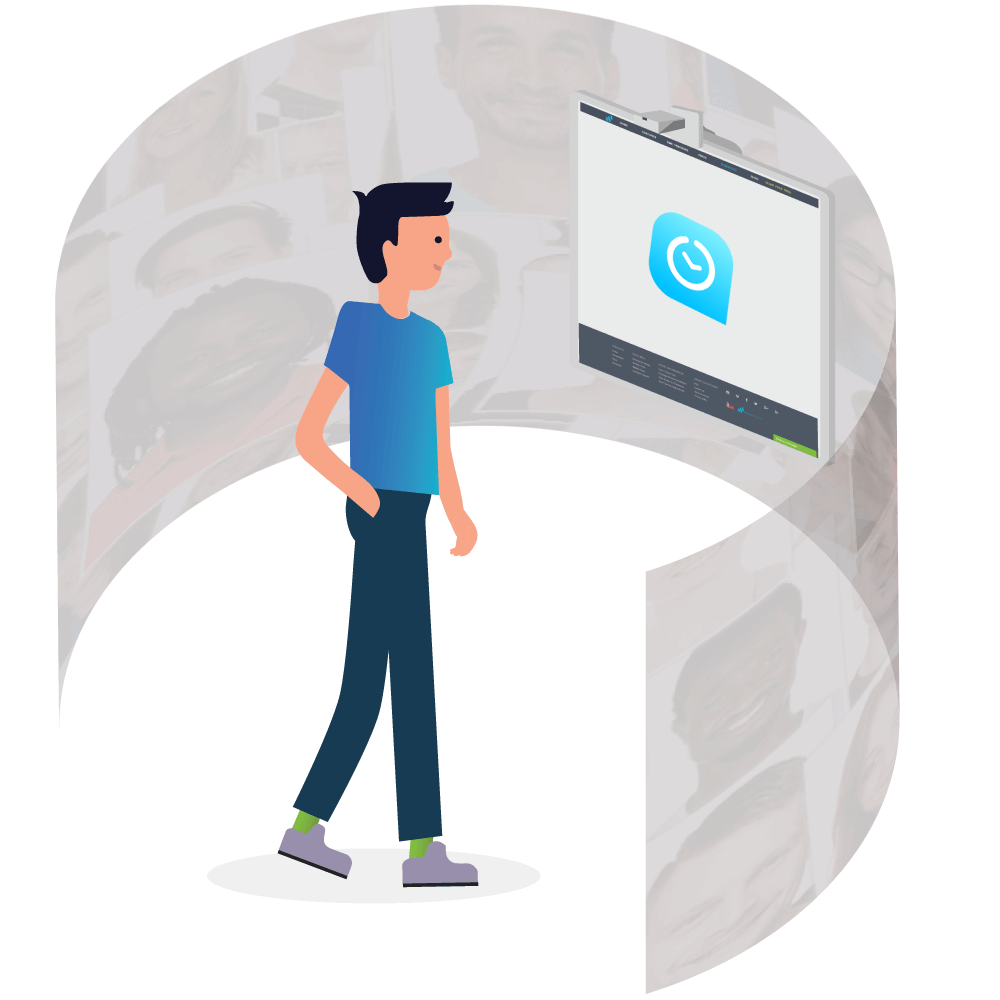 Boost your employees productivity with WebWork Time Tracker
No credit card required and no any additional information.