Time Tracking Features That Do Much More
Experience employee tracking, remote work monitoring, productivity monitoring, attendance management, timesheets, and more
— all with a layer of advanced functionalities.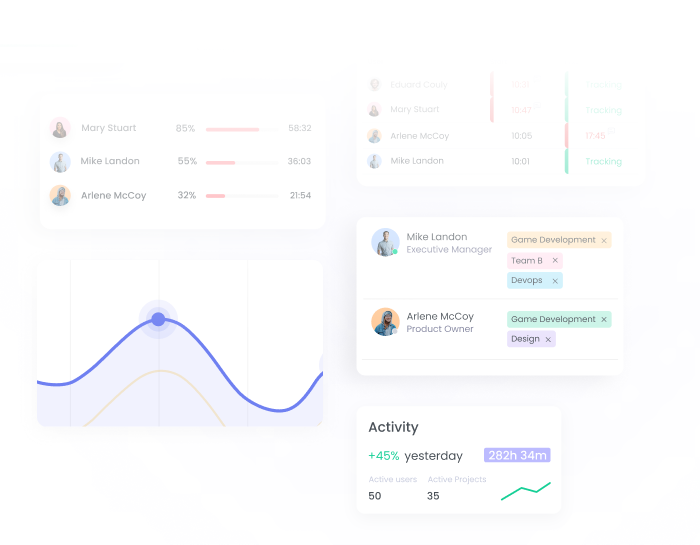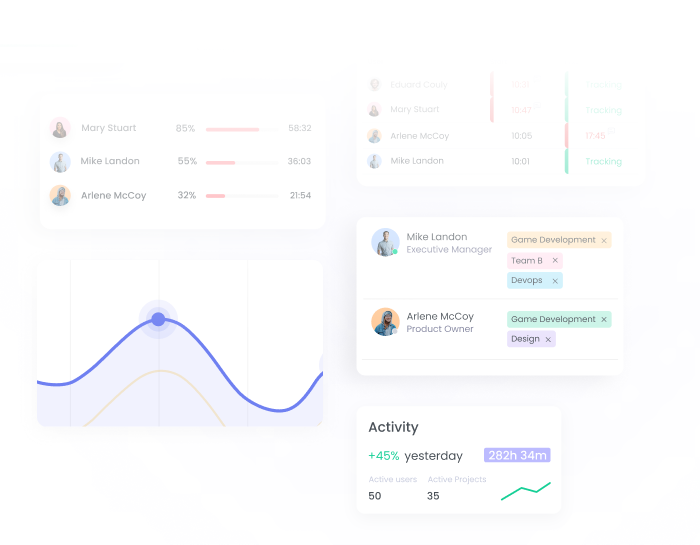 Management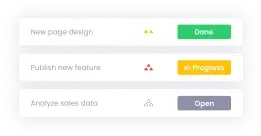 Task Management
Assign tasks and track the time spent on them. Attach files, write comments, set priorities, and add due dates to keep your team's work organized.
Go to Task Management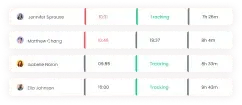 Attendance Management
Get automated reports on attendance data and eliminate manual errors. WebWork attendance tracking shows you who came and left when, along with reasons for being late or leaving early.
Go to Attendance Management

Holiday Management
Inform your employees about public holidays and free days via WebWork holiday management and automated messages on Slack.
Go to Holiday Management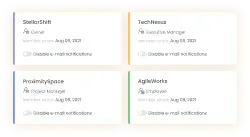 Member Types
Organize your workspace by assigning member roles such as executive manager, project manager, and employees, each with different levels of permissions.
Go to Member Types
Collaboration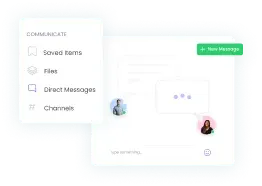 Team Chat
Communicate with your team on WebWork's built-in Team Chat. Create channels for work and fun and collaborate faster.
Go to Team Chat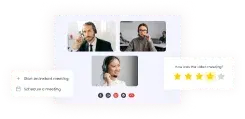 Video Meeting
Hold video conferences and meetings straight on WebWork. Start a video meeting instantly or schedule for later.
Go to Video Meetings
Productivity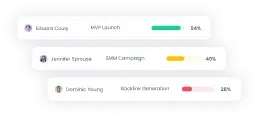 Activity Level
See the activity levels of your employees based on the number of their mouse clicks and keystrokes. WebWork classifies them with the colors green, yellow, and red. 
Go to Activity Level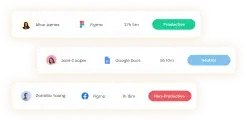 App & Website Tracking
Get detailed reports about the app and website usage of your employees. WebWork tracks the use of apps and websites and uses that information for measuring productivity.
Go to App & Website Tracking
Time Tracking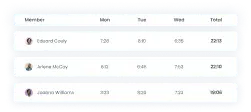 Automated Time Tracking
Track the time of your employees and know how much of it they spend on work. See how long each task takes by tracking time on the web, desktop, mobile, and Chrome extension.
Go to Automated Time Tracking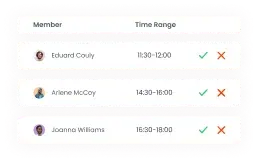 Time Requests
Add time for yourself or your employees in case the tracker was off. If employees request it, you can either approve or reject it.
Go to Time Request
Finance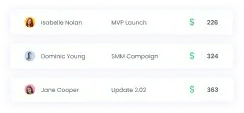 Billable Hours
Pay and get paid accurately with billable contracts. WebWork tracks time and calculates the payment amount based on the set hourly rate.
Go to Billable Hours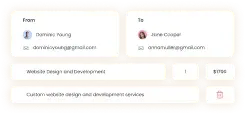 Invoice
Create invoices right inside WebWork, based on the automatically tracked hours. You simply need to fill in some details and your invoice is ready.
Go to Invoice
Employee Monitoring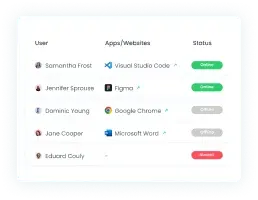 Real-Time Monitoring
See what's going on in your workspace and what your team members are working on in real time.
Go to Real-Time Monitoring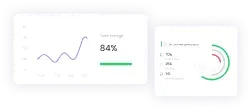 Reports
Get detailed reports with tables, charts, and graphs that show you your employees' results based on tracked hours. 
Go to Reports

Screenshots
Choose between 4 screenshot modes to get transparency into your employees' work process. You can use the screenshot mode to follow a project's progress and the blurred mode for privacy.
Go to Screenshots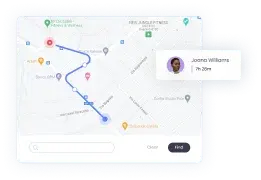 WordPress Consultant & Growth Hacker
WebWork Tracker is an excellent choice for small teams with remote workers. Being able to accurately track not only hours worked, but also activity levels with screenshots really helps to identify what your team is working on and for how long. It can really help to differentiate the 'non-committed' employees from the 'committed' ones. The reporting features are great and you can also view time in decimal format, which I have not seen on other software. WebWork Tracker is priced fairly per team member and is an excellent choice for a time tracking software.
I have used most of the time tracking software out there by now and WebWork Tracker is the best one. The main feature that others are missing is the ability to delete time not worked on the project. WebWork Tracker is most cost effective software compared to others, has great project management, roles/permissions & invoicing functionality.
WebWork Time Tracker is an awesome tool. It has been 4 years since we are using WebWork Time Tracker in our team. And I can tell you just one thing: our company has increased the profitability by 25% since then. This is all you need to know how WebWork Time Tracker can affect your business.