Video Meetings
Hold video meetings with your team in the same place where you work and track time. Start a video conference on WebWork and make collaboration across your team even more efficient.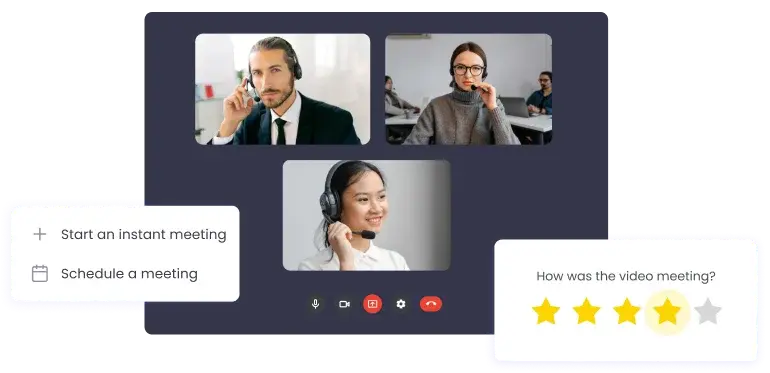 Sign Up for Free
No credit card required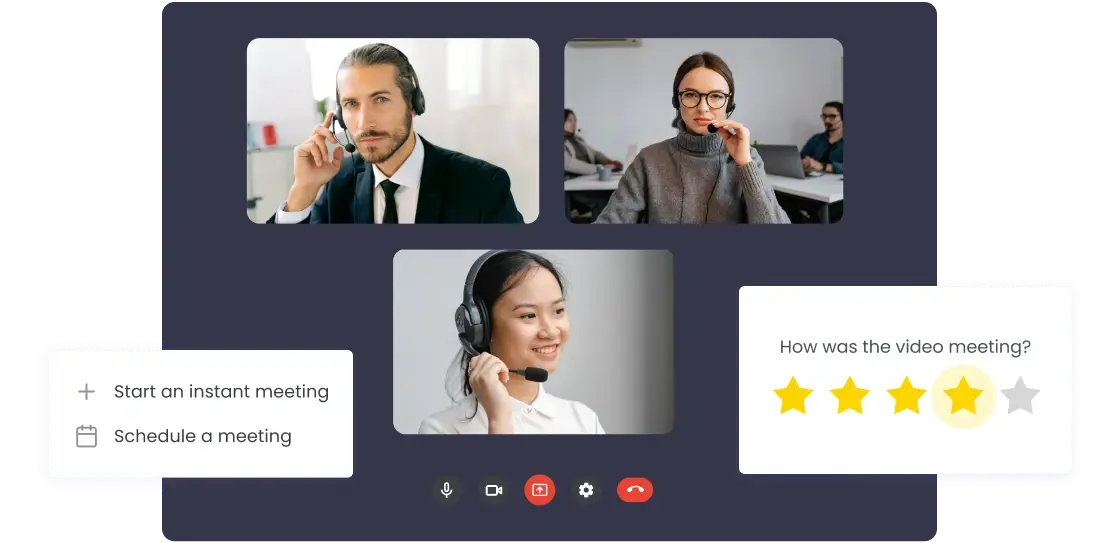 Start a Video Meeting Now or Schedule It
On WebWork Video Conferences, you can start an instant meeting or schedule it for later. You simply need to choose the mode, invite members, and start communicating.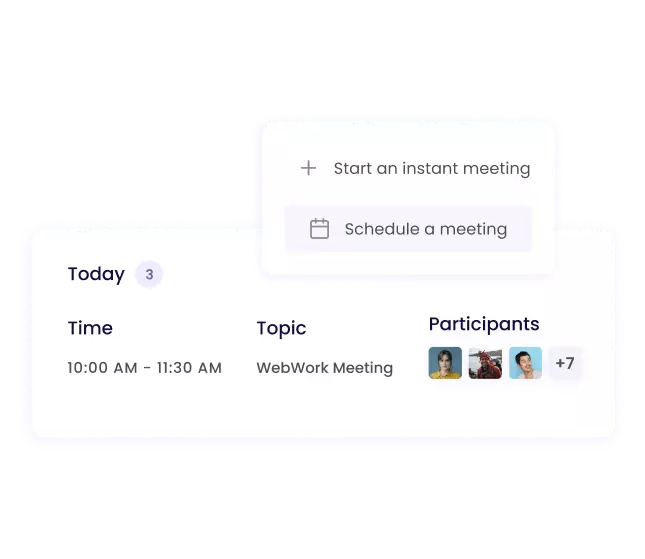 For an instant meeting, you simply start the meeting and invite people.
For scheduling a meeting, you set the date, duration, and other details, and wait for the meeting to start on its own.
Moreover, you can make the video meetings recurring so that they start on a regular basis at the set time.
Collaborate Efficiently on Video Meetings
Need to have a quick discussion with your remote team? Instead of chatting back and forth, start a quick video meeting on WebWork, invite team members, and discuss work.
Try for Free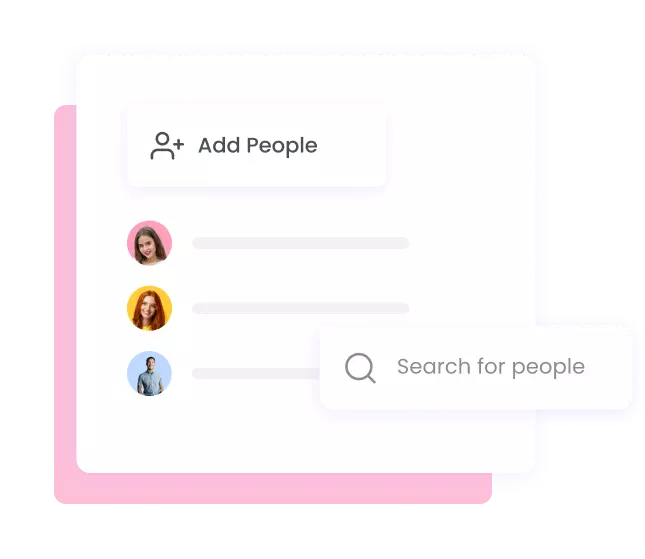 Try for Free
Stay on the Same Page with Screensharing
Share your screen on WebWork video conferencing software and ensure everyone is on the same track during the video meeting.
Get Started
Prefer Chatting?
Go to Team Chat
In case you prefer chatting over video conferencing, WebWork has a built-in Team Chat too. Create channels for different purposes, such as work, informal chatting, and more.
Learn More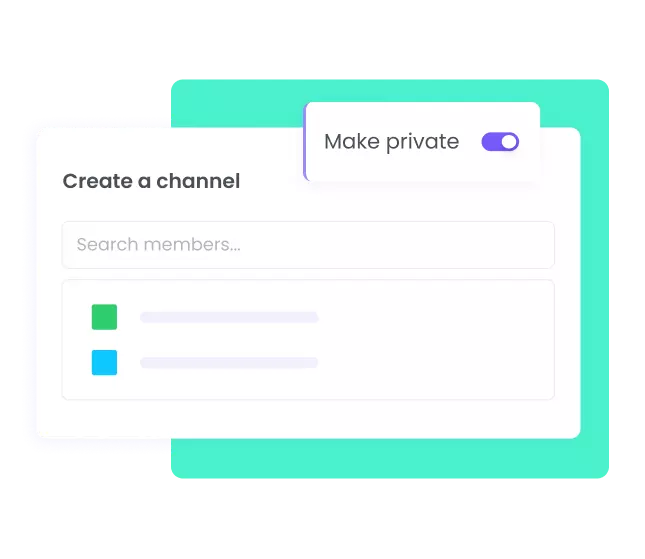 Learn More
FAQ
Can anyone from the workspace start a video meeting?
Yes, anyone in the workspace can start a video meeting.
Can people outside of my workspace join my video meeting?
No. Only users of WebWork can join video meetings.
Can I record the video meetings?
Currently, WebWork does not support the function of recording video meetings, but it will be available soon.