Team Chat
A place where you do your work, track time and chat with your team. Discuss work on the same platform where you do it. Share files and attachments to make collaboration faster and more efficient.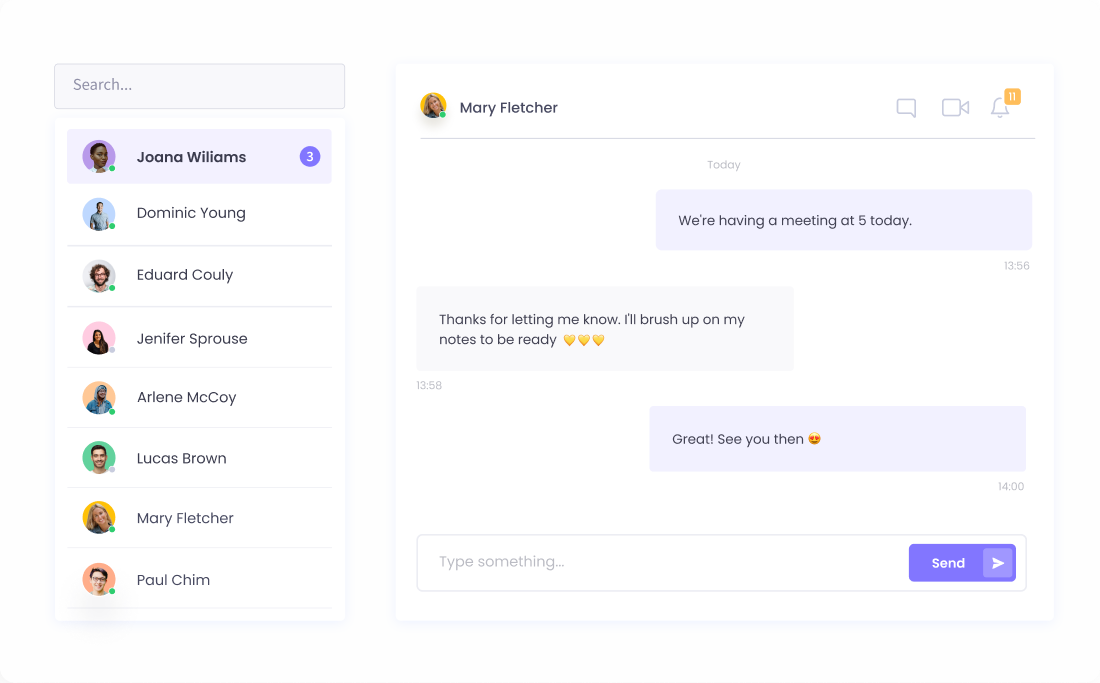 Collaborate Faster Through Chatting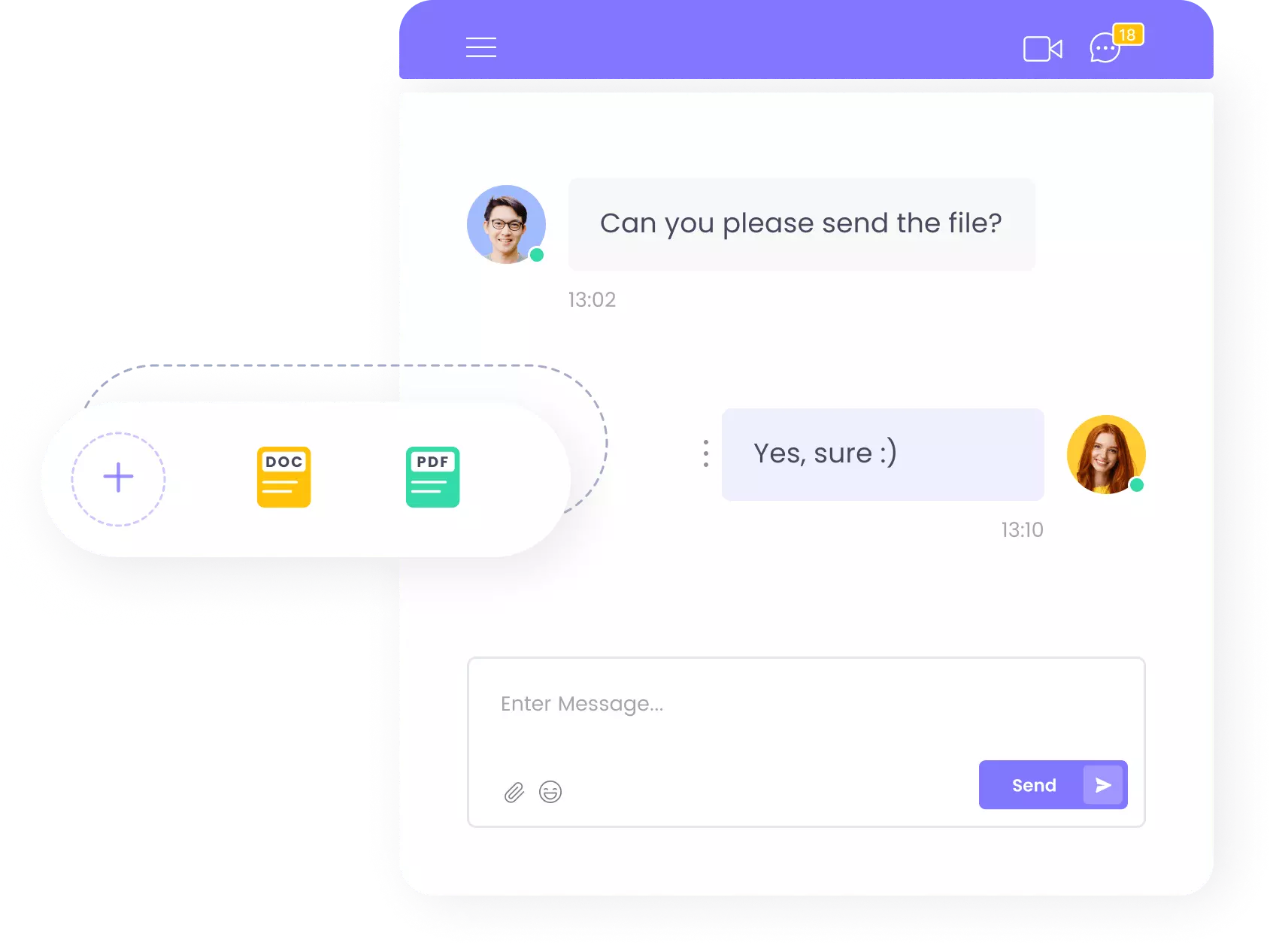 Work and discuss work on the same platform. Send a quick message to a coworker or your whole team in a matter of seconds. Send files and attachments to make collaboration faster and easier. Do not worry about sending sensitive files, cause your data is safe with us.
Get Started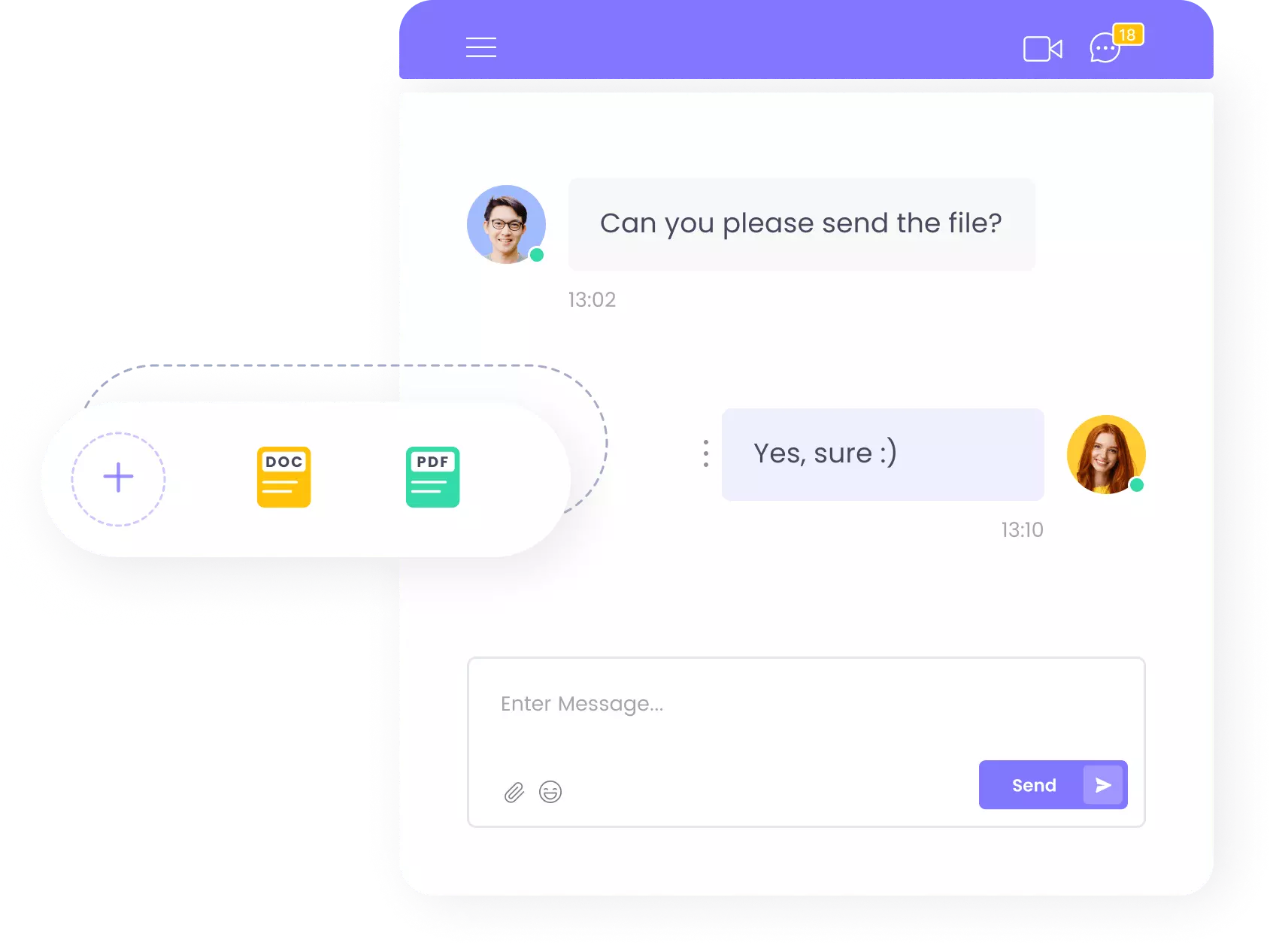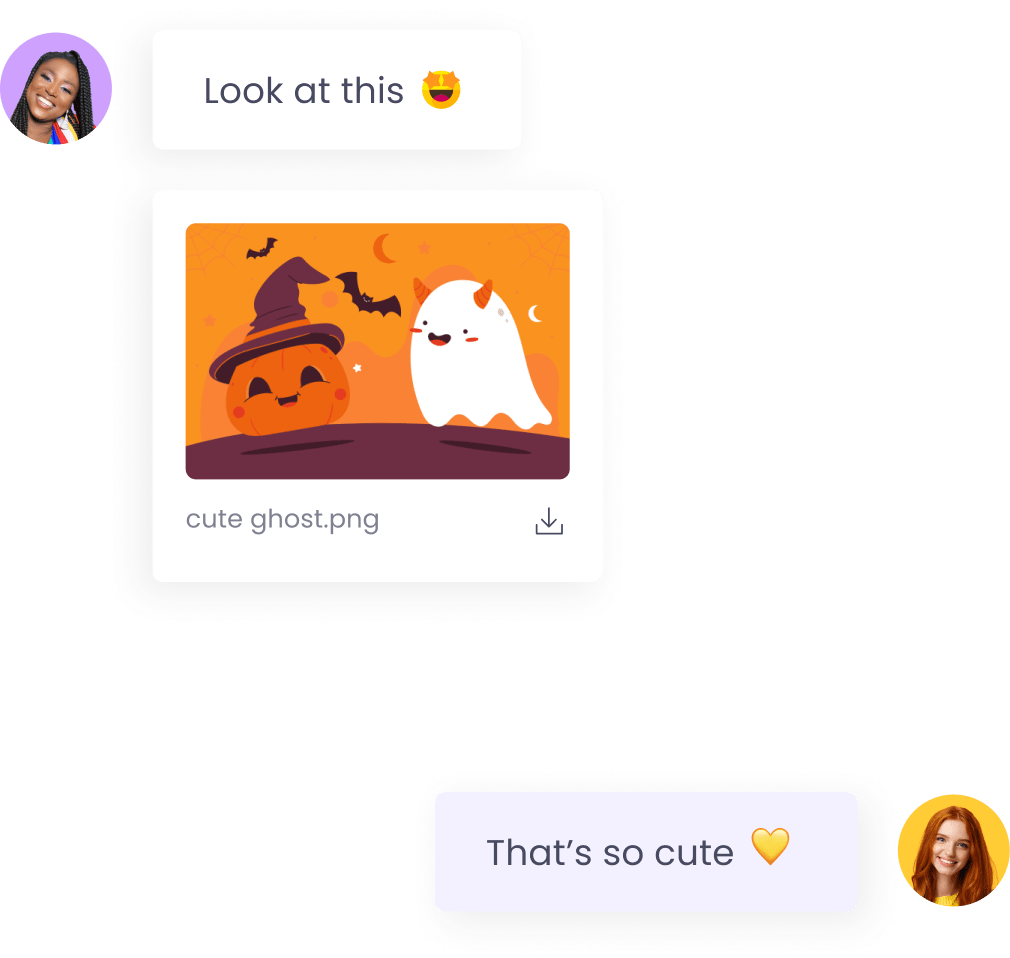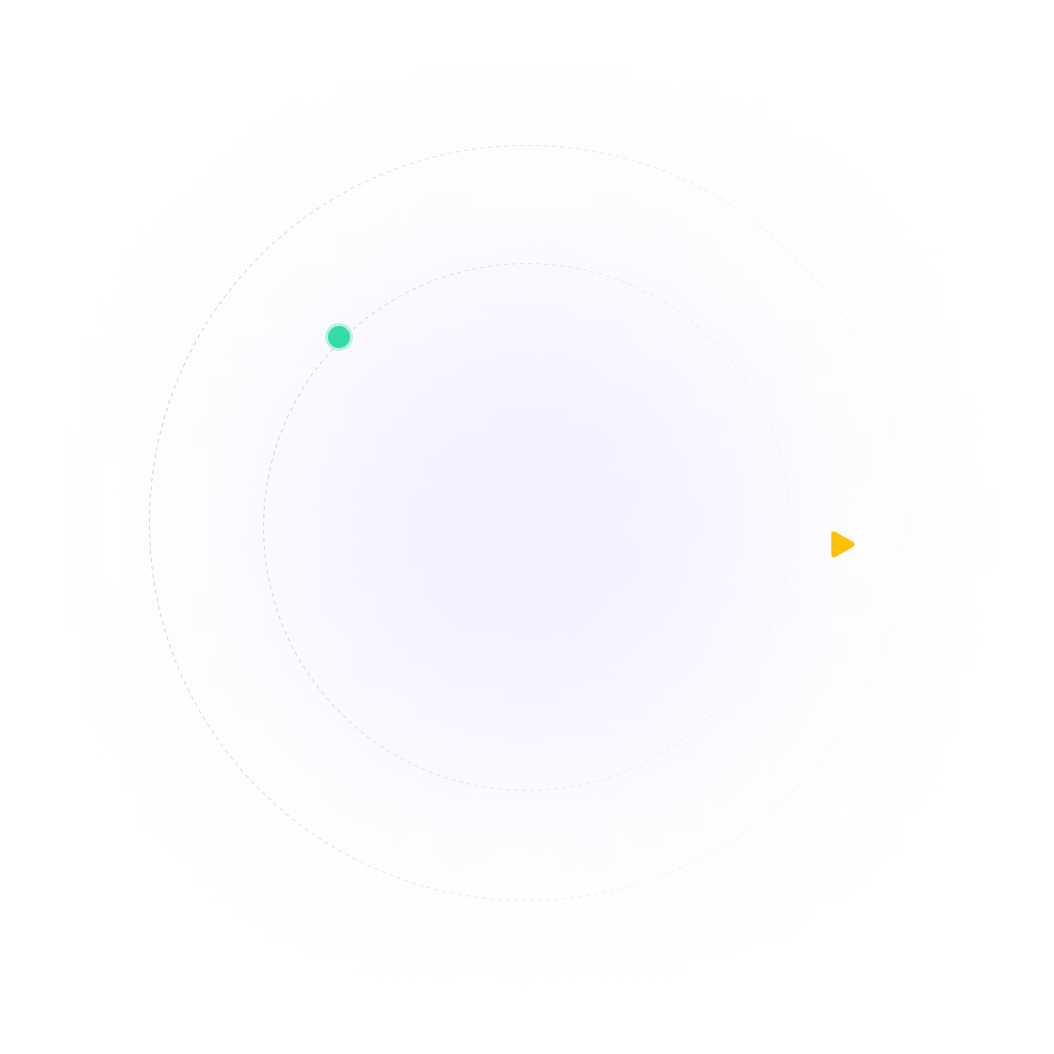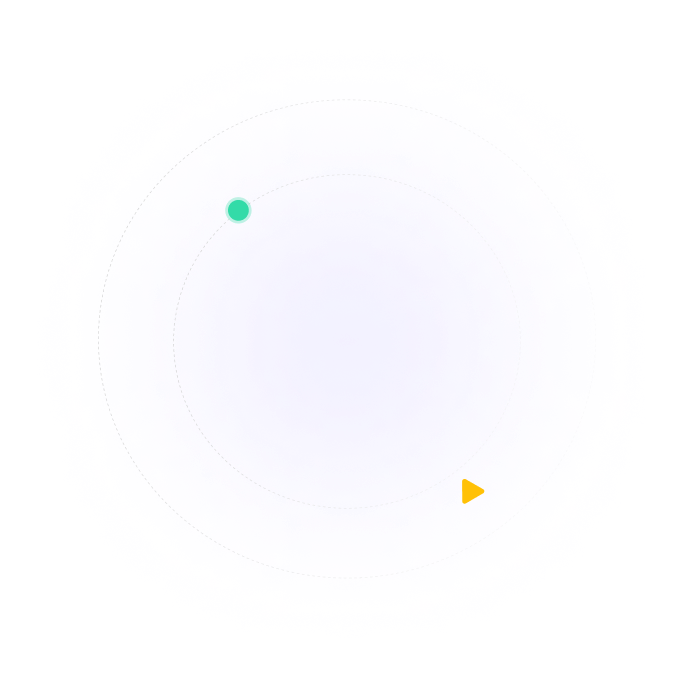 Work and Have Fun
but in separate channels
Make sure your team is having fun, cause all work and no play are no good, especially at the workplace. Create separate channels for work, fun, teams, projects and everything else.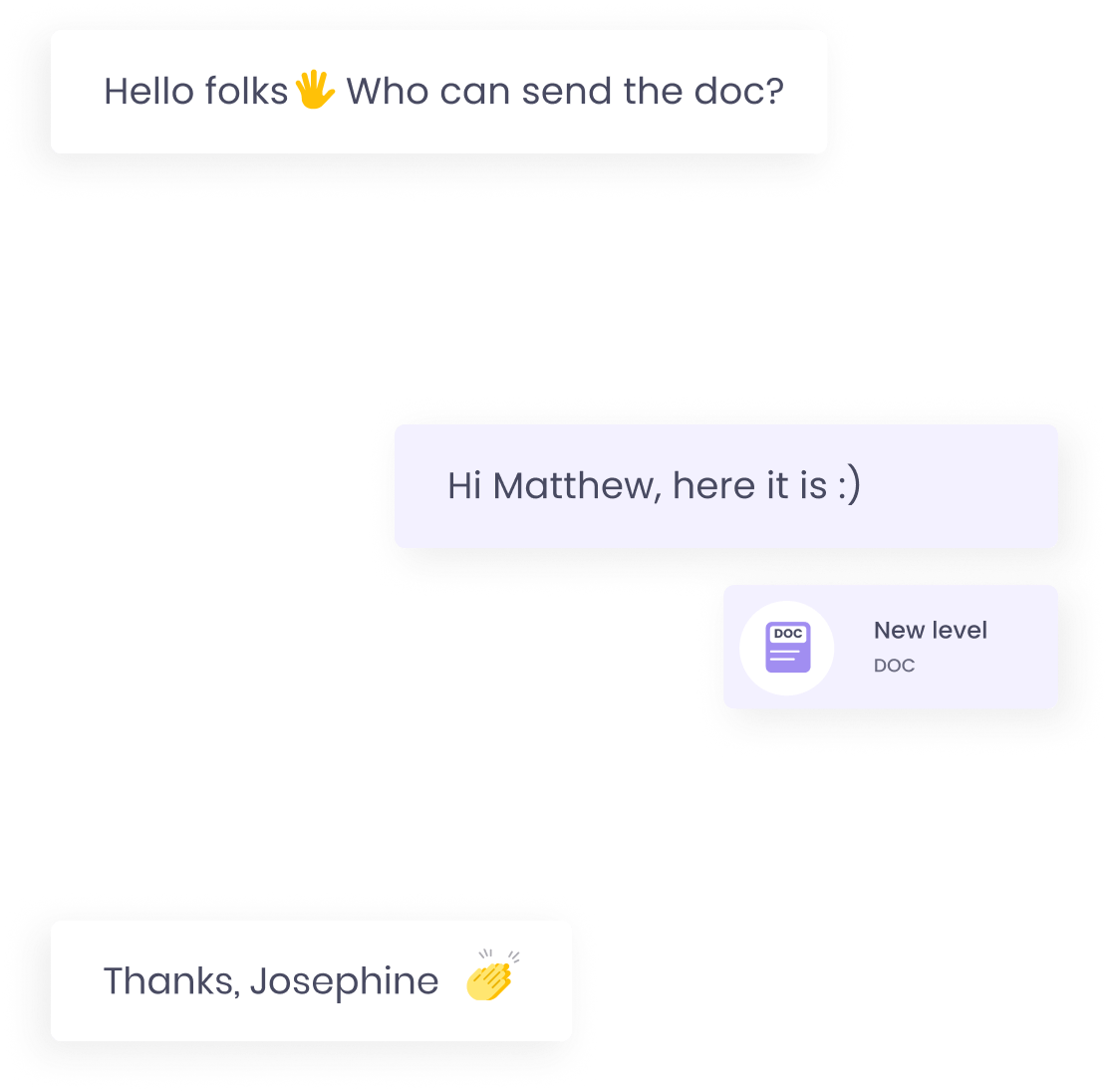 Save Time by Staying on the Same Platform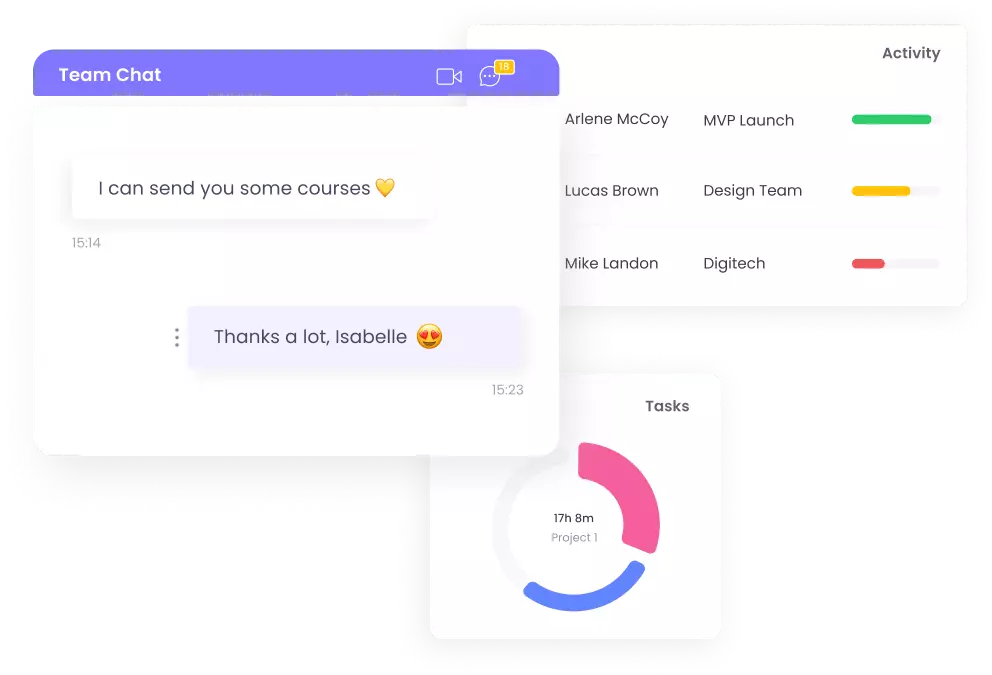 Save even the seconds required for switching platforms. When you work, track and chat on one platform, you also avoid the hustle of opening and using multiple platforms.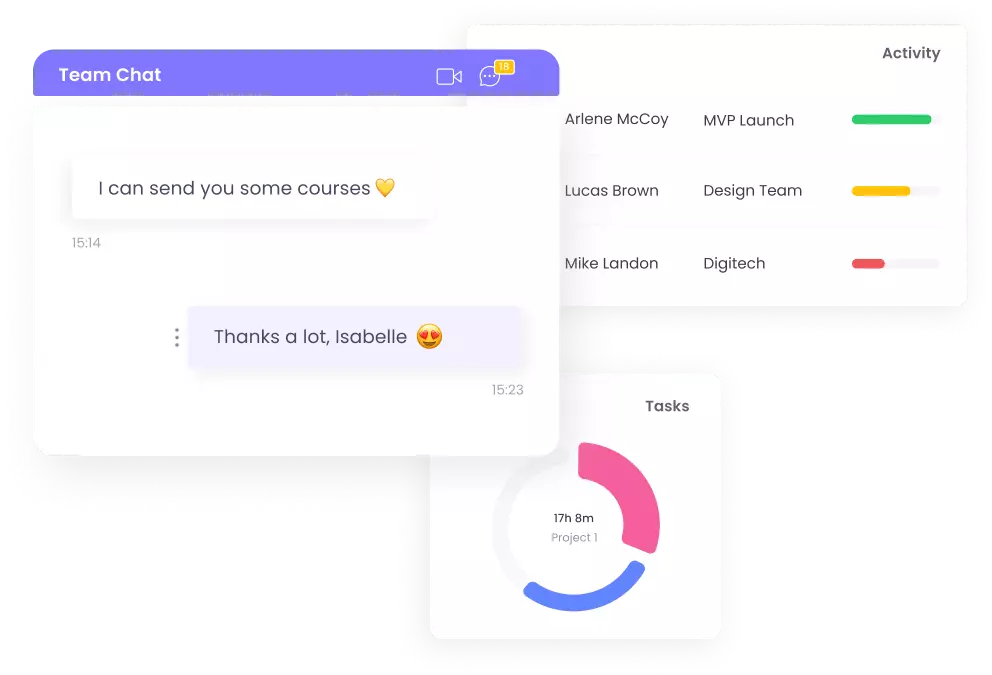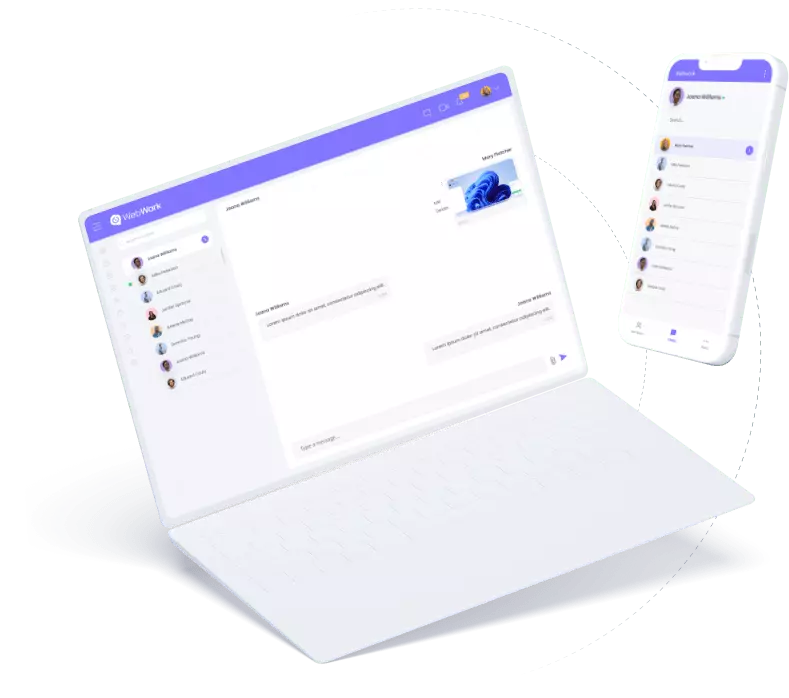 Synced Across All Devices
Jump from mobile to desktop and continue your chat there. WebWork Chat is synced across all your devices.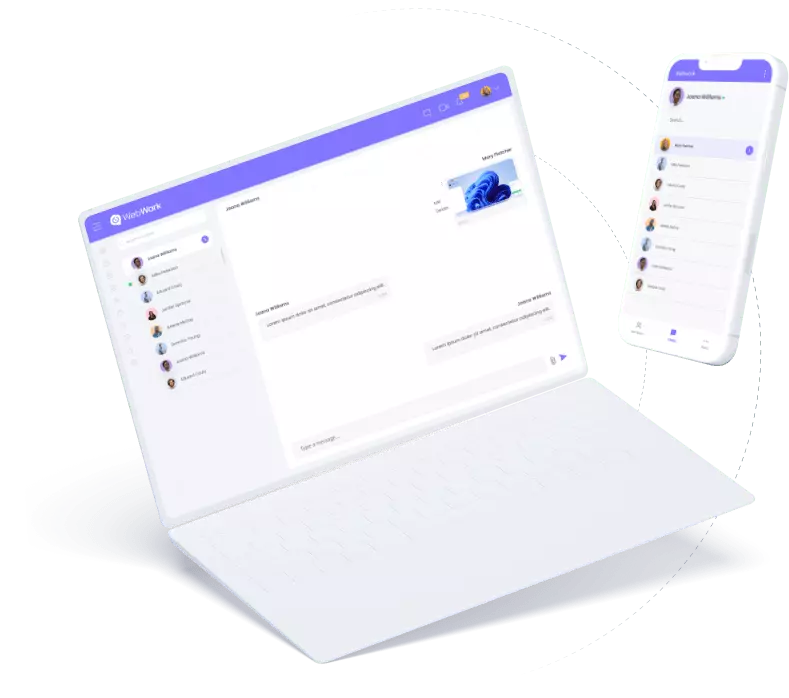 Get Started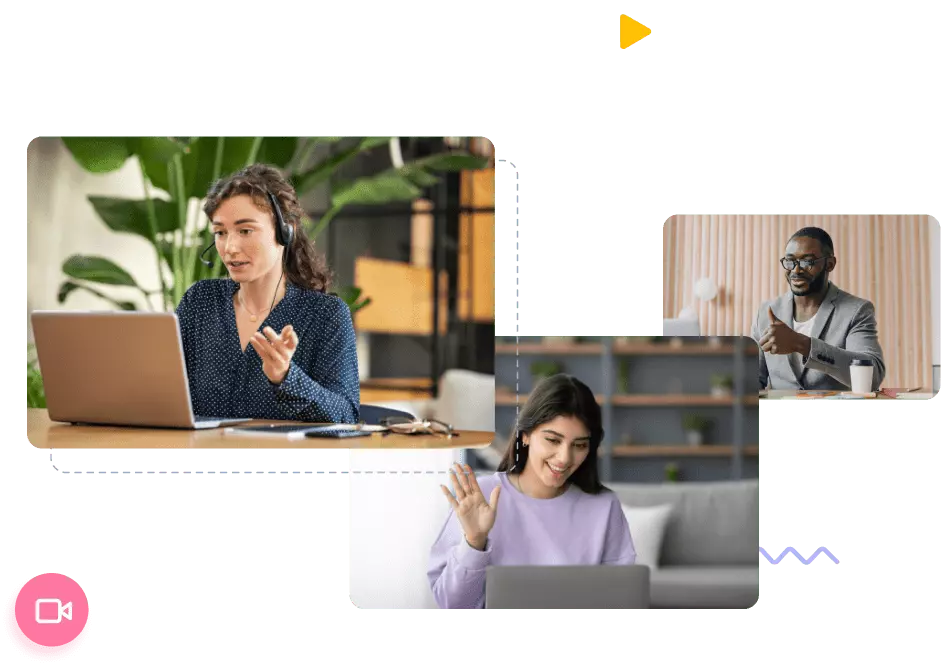 Simplify collaboration in your team with the help of video conference calls. Right now you can try the beta version of Video Calls until we launch it very soon. Try it and leave us feedback, cause your feedback helps us give you the very best.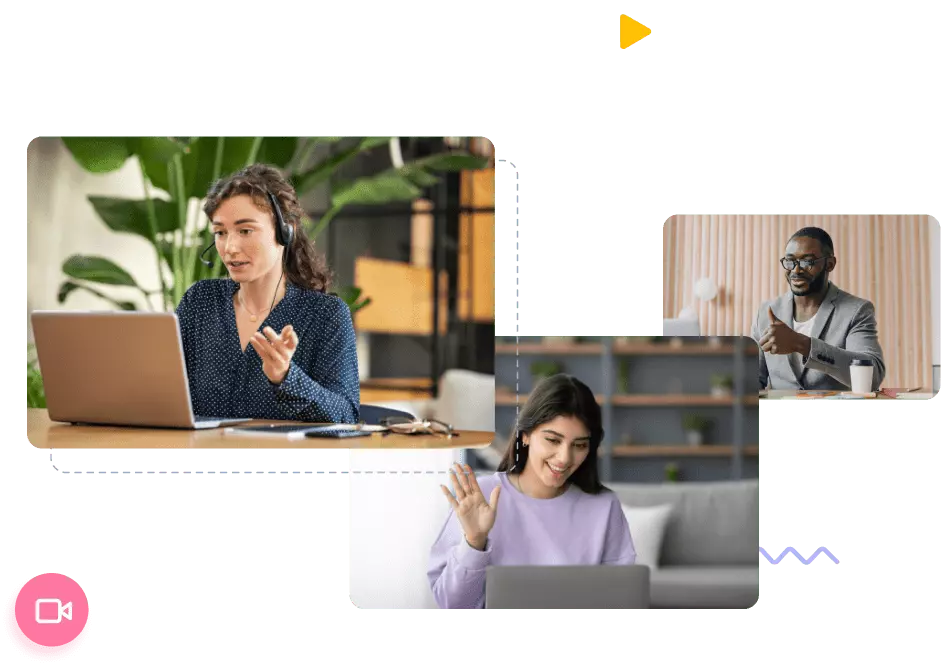 Our Customers Are Satisfied
And that's all we care about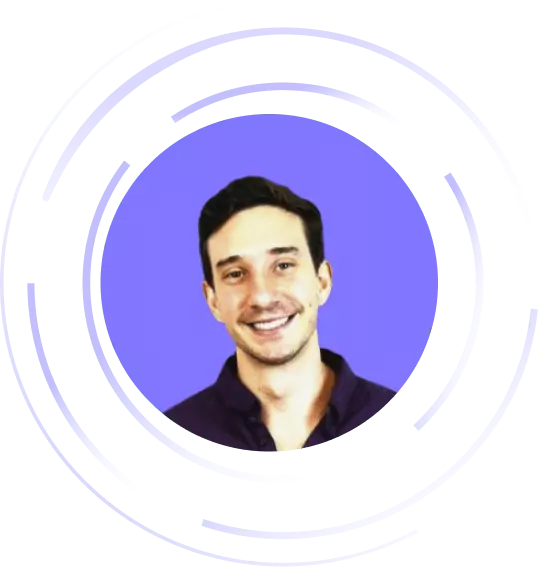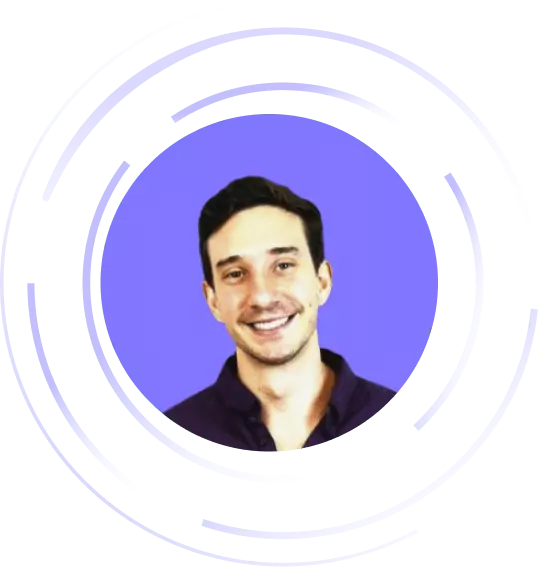 BORIS HRBACEK
WordPress Consultant & Growth Hacker, Team WP Sekure
WebWork Tracker is an excellent choice for small teams with remote workers. Being able to accurately track not only hours worked, but also activity levels with screenshots really helps to identify what your team is working on and for how long. It can really help to differentiate the 'non-committed' employees from the 'committed' ones. The reporting features are great and you can also view time in decimal format, which I have not seen on other software. WebWork Tracker is priced fairly per team member and is an excellent choice for a time tracking software.
Have Questions?
We've got you covered.
Can the manager or the owner of the workspace view my messages?
No, managers and owners do not have access to employees' messages. Messages and the files you send in the chat are only available to you and the recipient.
Can I unsend a message if I sent it by mistake?
Yes, you can always edit or delete your messages. Click on the three dots next to your message and choose Edit or Delete.
Will my messages be deleted if I delete my account?
Yes, if you delete your account, your messages, shared files and any data of yours will be deleted along with it.
Are my messages and information safe on WebWork?
Yes. Your data is safe on WebWork. We do not share user data to third parties.