Ensure That No Minute Is Wasted
It is one thing to constantly wonder how productive you and your team are, and another thing when you see that progress in front of you. Visual representation of productivity gives you the whole picture of your team's progress.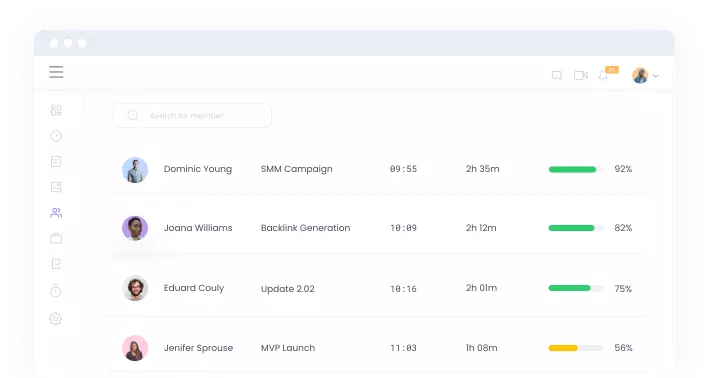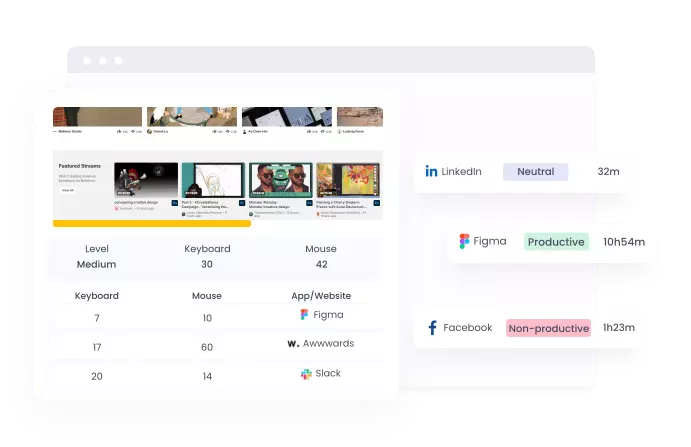 How Exactly Does WebWork Improve Productivity?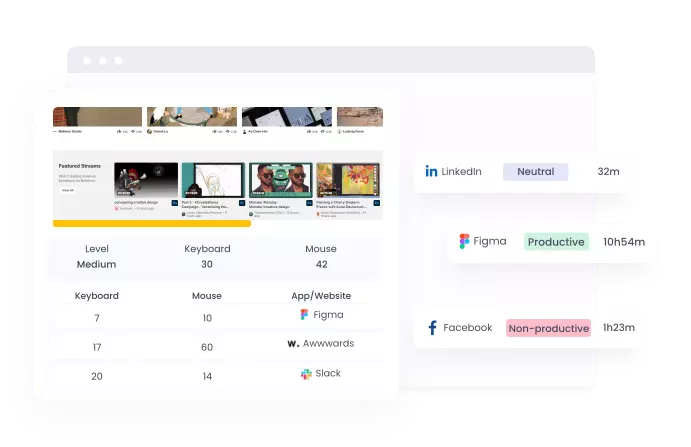 On WebWork Time Tracker you label apps and websites as productive , nonproductive and neutral. Depending on when and how much time you or your employees spend on them, WebWork provides you with the respective data. This way you know which activities waste time and you can work on eliminating them.
WebWork also records the amount of mouse clicks and keystrokes and calculates the activity level accordingly.
Everyone Can Improve Their Productivity with WebWork
Whether you are a freelancer or an employer, WebWork is the right solution if you want to elevate your productivity levels through time tracking. Everything you need to do so is here.
Other Features to Step Up Your Productivity
More than
50K

Users All Across the Globe
Amber
WebWork Time Tracker is a phenomenal software that helps in increasing our productivity, especially that it smoothly runs on any device we use. This tool helps track consumed time for each assignment.

Boris Hrbacek
WebWork Tracker is an excellent choice for teams with remote workers. Being able to accurately track not only hours worked, but also activity levels with screenshots really helps to identify what your team is working on and for how long.

Joel Ángel A.
WebWork Time Tracker has helped a lot to measure my workload and it helps my employer to see what I'm working on. It's also useful to focus and to keep a record of your working hours in case they pay you by the hour.

Have Questions?
We've got you covered.
Can employees visit the nonproductive apps and websites?
Yes, they can. Whenever they spend some time on apps and websites marked as nonproductive, they get a popup notification reminding them that they are on a nonproductive platform.
How do I know how much time my employees spend on nonproductive platforms?
On the Productivity Reports page you can choose the employee's name and see three rows of apps and websites categorized as Productive, Neutral and Non-Productive with the respective apps/ websites and time spent on them.
How do I set productive and non-productive apps in my workspace?
Productive and non-productive apps are set by the Owner and the Executive Manager. In order to do so you need to go to Settings > General Settings > Productivity.
We Know You Want to Be Productive!
No credit card required
Try for Free!