Online Reports
Different Types of Exportable Reports

WebWork allows you to review and analyze your time tracking and computer usage data by the following types of reports: Timesheet, Statistics, Activity, Apps & Websites, Tasks, Invoice.
Create a customized reports
Customize reports with the help of various filters will make it easy to find the exact data you need. You can filter the reports by users, projects, project tags or user groups. You will be able to have daily, weekly and monthly reports right away on the Report page, you can set a date range through the calendar.

Timesheet Reports
You can easily review employee timesheets in a single report. 3 tabs will help you to get the kind of reports you need: Contract Report, Project Report, User Report.
Here the minutes are converted to hundredths, because the calculations can be off because 1 hour contains 60 minutes. So the reports here are extremely accurate.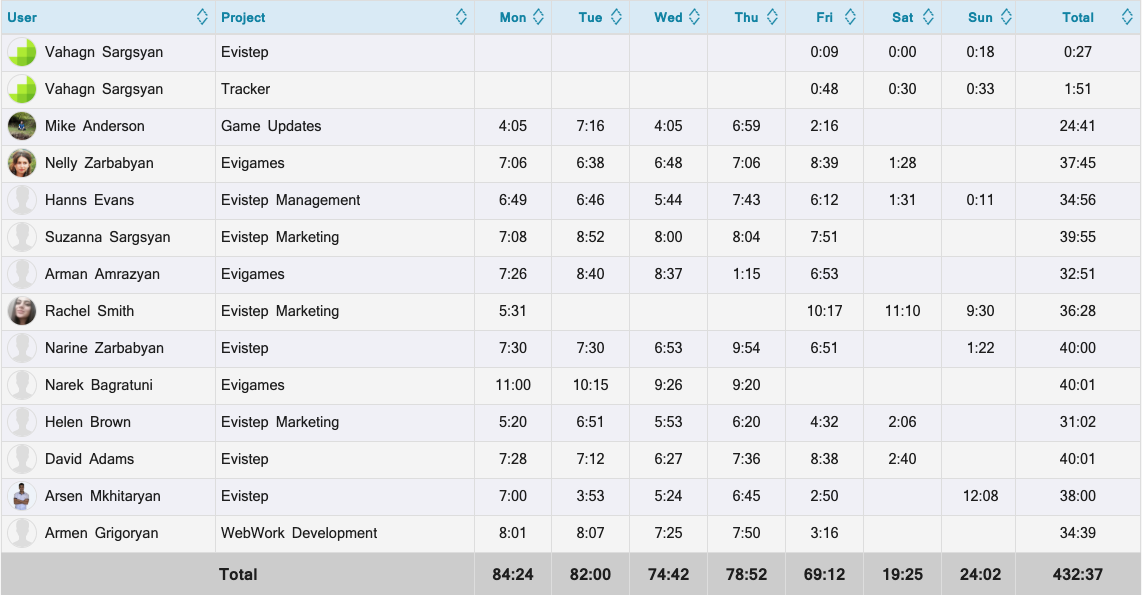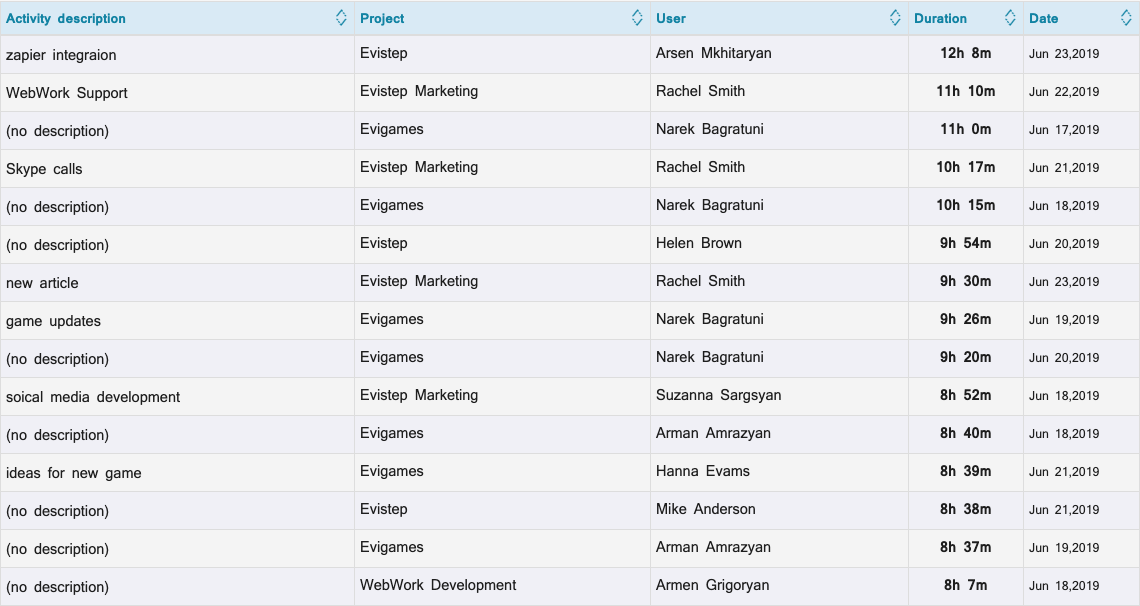 Activity Reports
On WebWork app there is a special field where you can describe what you are doing at that time period. Activity reports are showing activity description, user name, project name, duration and date. There is also group by duration filter which you can use to see overall time spent in each activity.
Statistics Reports
The same Timesheet data are shown in the Statistics report, where users are able to see the hourly reports by graphs: Pie, Line and Bar and use different filters to get the data they need at the current time.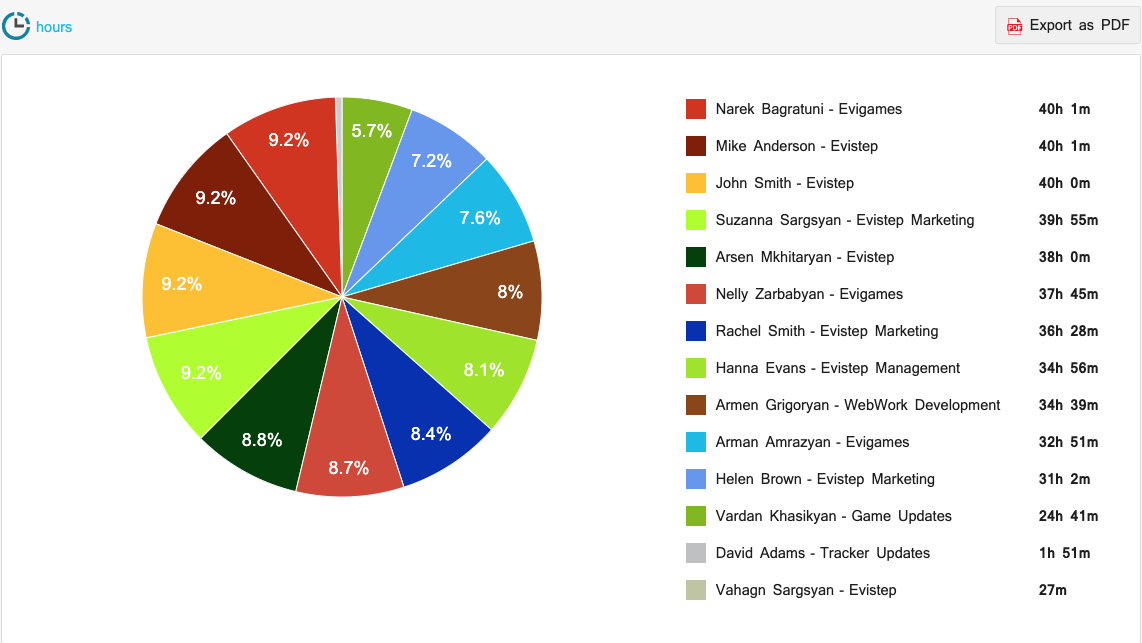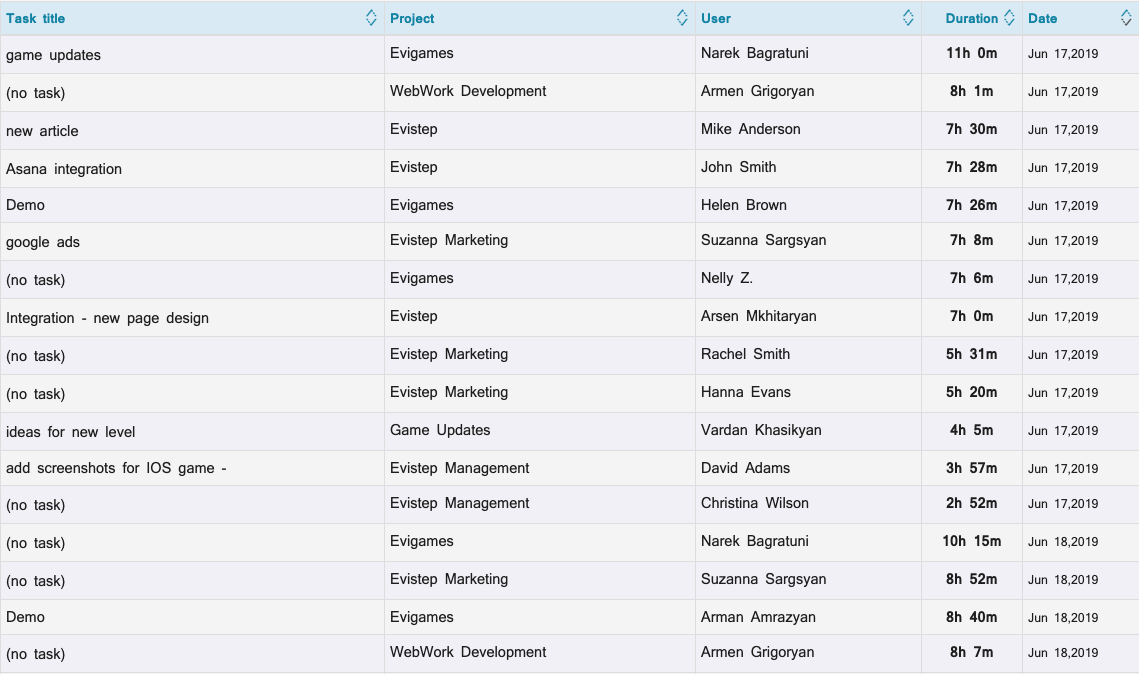 Tasks Reports
Tasks report gives you a detailed information on the amount of time spent on each task within different projects by each member of your team. The report displays data in a table organized by task name, project name, user names, duration and date.
Apps and Websites Usage Reports
The Apps and Websites Usage report provides statistics on the most used applications in the table with data showing app names, user names and users' time spent on each app, the project name that you worked on, also mouse clicks and keystrokes.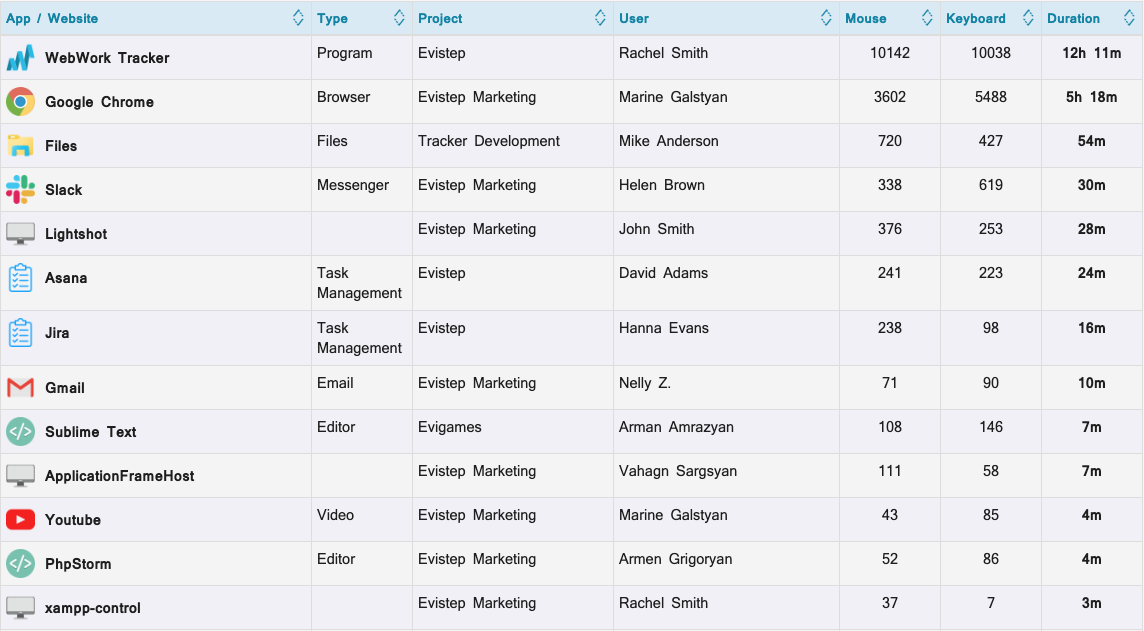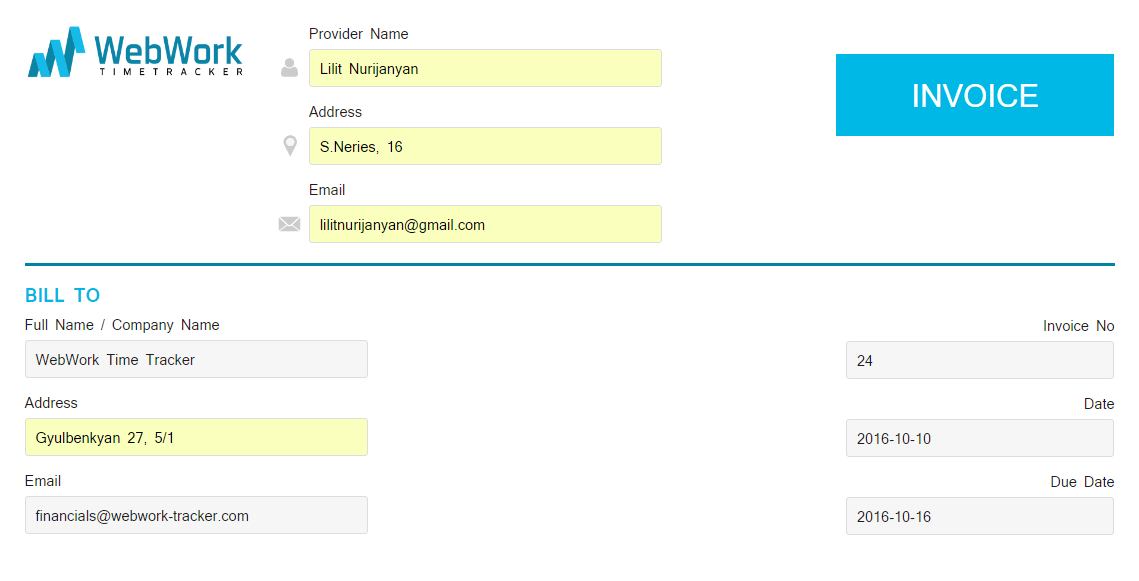 Invoice Reports
If you have billable contracts, you will be able to generate invoices and send them to your clients or partners. You can use different filter to get the right invoice.
Easily export the reports
In reports, you can present data in different ways depending on your current needs. The report filters may vary depending on a report you choose and your role in the team. All types of reports can be easily exported in different formats and shared with your clients and partners.