Task Management Software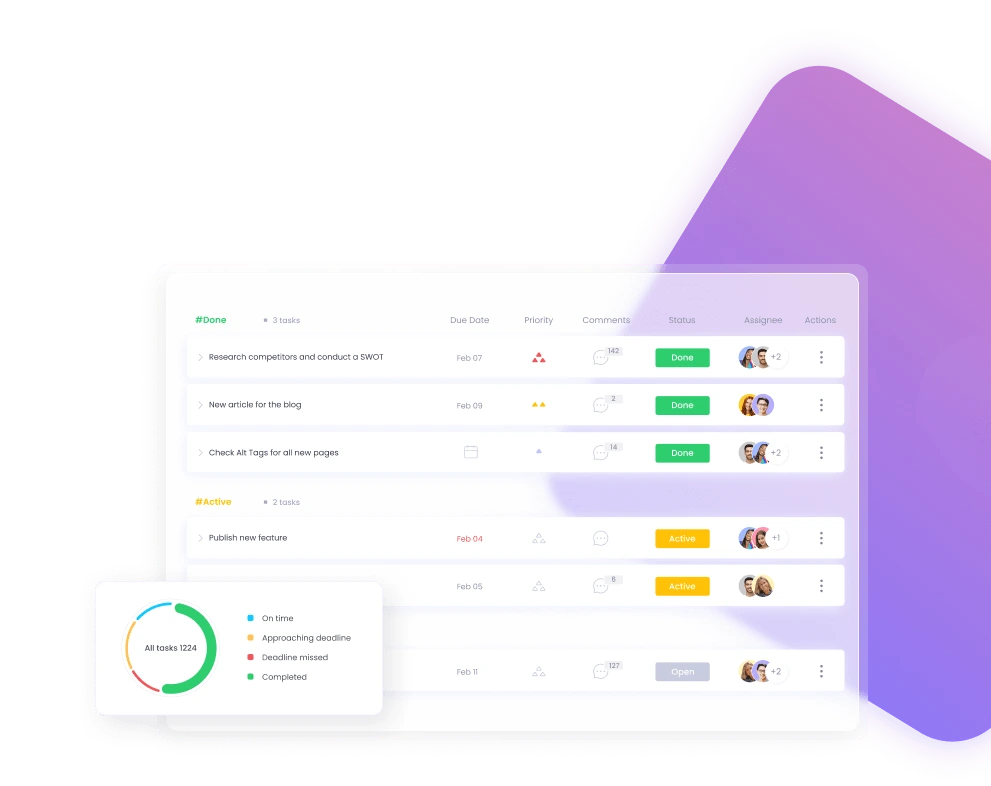 Manage your projects and tasks while tracking the time spent on them. On WebWork's Task Management System you can assign tasks, put deadlines and see how much time they take.

No credit card required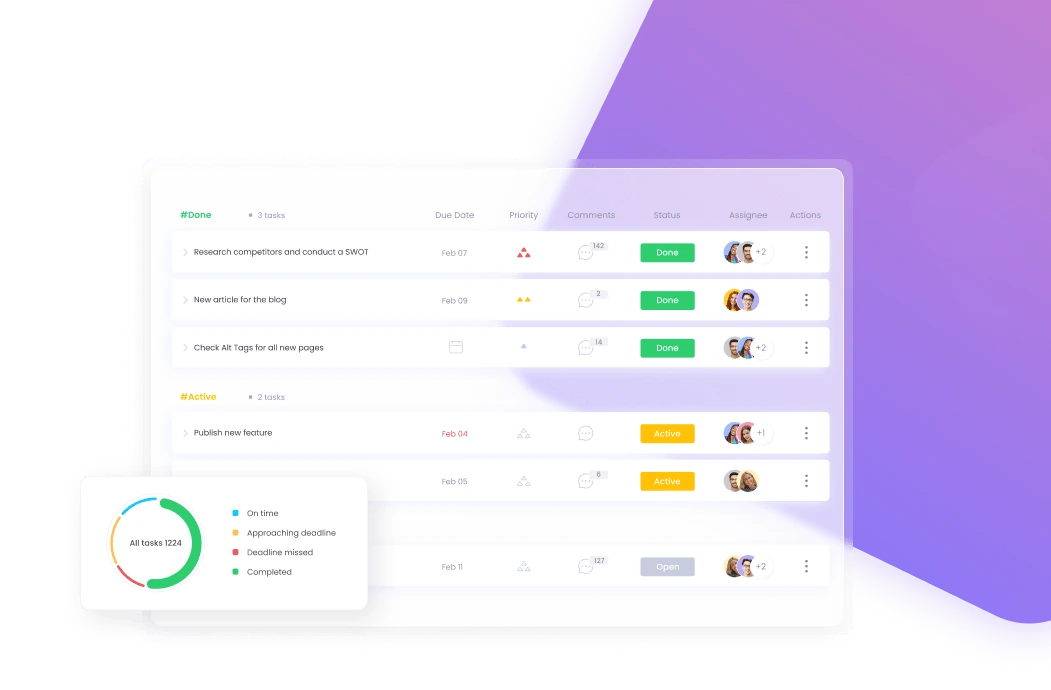 Organize Your Workspace with Task Management Features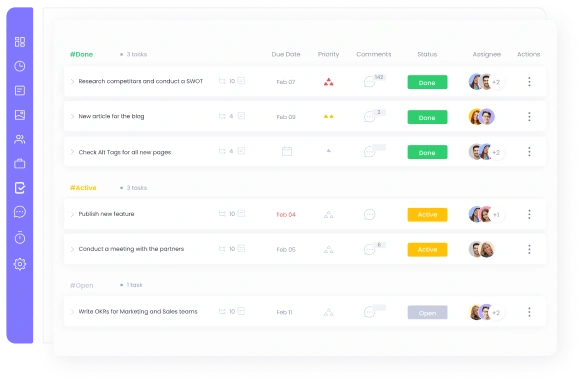 Set deadlines and priorities so that your team knows what to prioritize or focus on. Then you all can organize the tasks according to completion stages. Add your own status tags and enjoy your tasks being done.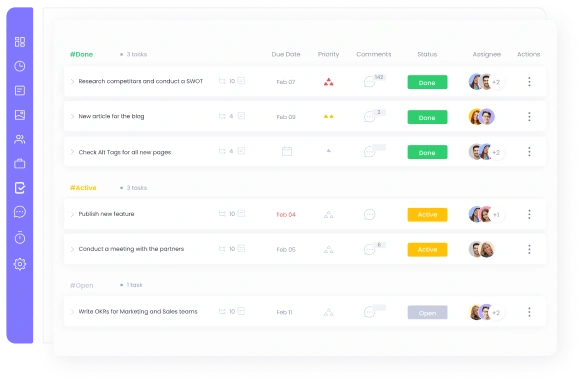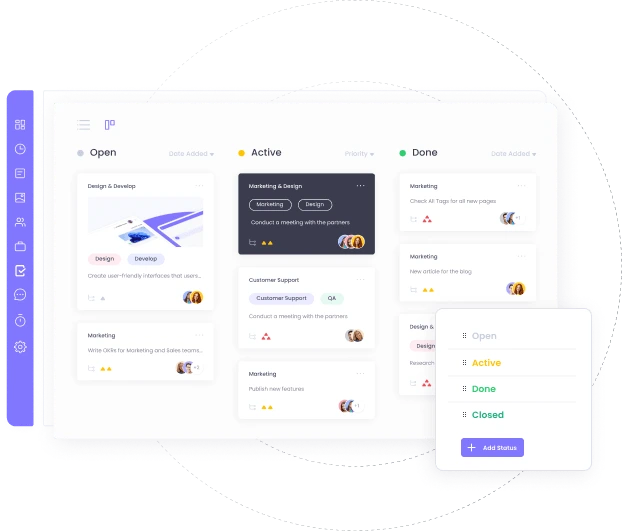 Be in Control Of Your Tasks
Organize your workspace the way you want and manage tasks more easily.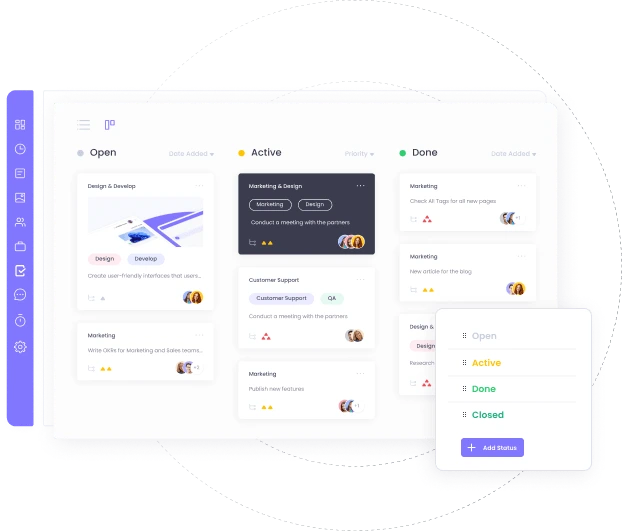 Board and List Views
Change the view format from List to Board depending on your preference to navigate the tasks easier.
Set Custom Status Tags
You can categorize your tasks with customizable status tags. In your settings you can create status tags such as Open, In Progress, Done or else.
Detailed Tasks
See tasks in more detail - details like project name, duration, user and more. Write comments, attach files and write more detailed descriptions.
Subtasks Make It Easy
Break large tasks into smaller ones to manage and complete them faster.
Managing Large Projects Feels Like a Breeze
Large projects no longer feel like a burden. Manage them more easily by splitting them into smaller parts.
Read More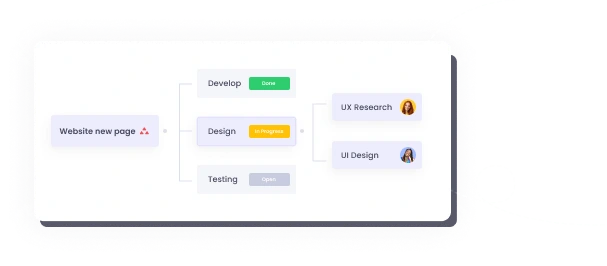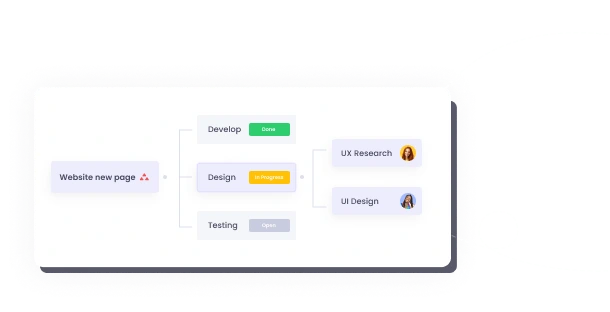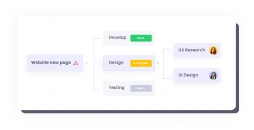 Communicate While Managing Tasks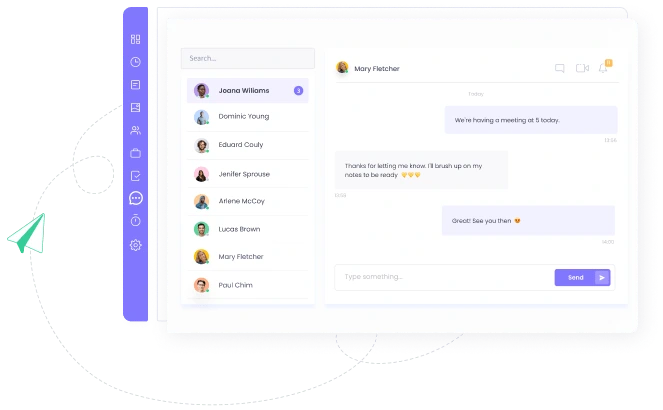 Team Chat
What compliments a task management software by keeping everything connected? A communication channel, that's right. Keep in touch with your team on WebWork's Team Chat.

Discuss the tasks, any changes or confusions and solve them much faster by staying on the same platform.
Join 7000+ smartly managed teams









More Than a Task Management Software
WebWork has everything needed for a complete workspace. You can not only manage projects and tasks, but also track time, attendance, measure productivity, and more.
Time Tracking
Track the time spent on projects and tasks. That way you will know how much time they take and how much employees spend on them.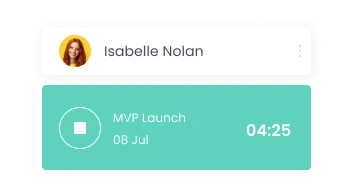 Billable Hours
Make your hours billable if you work on an hourly basis. WebWork will automatically calculate the hours and the amount you earned.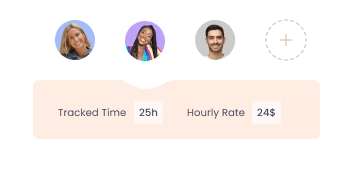 Invoice
Not only can you make your hours billable but you can also create the invoice straight away and send it to your client.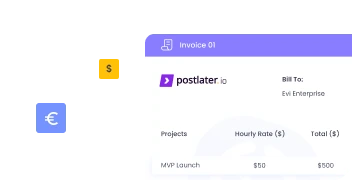 Our Customers Are Satisfied
And that's all we care about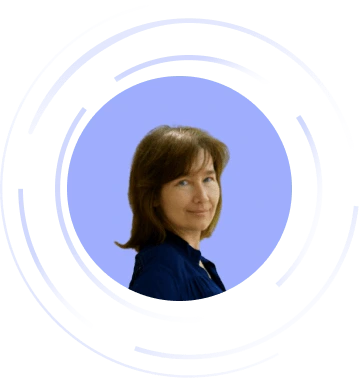 Oksana Yurdina
"Very friendly software that has all the necessary tools for comfortable work and interaction between the client and the executive. I'm a freelance retoucher, and it's important for me that my customer can see what projects I'm working on, how I'm working (the screenshots feature is my favorite option) and how much time is spent on a particular project. The ability to send invoice from software is a very good solution. This software contains many features, and it really saves time and money, respectively".
Pricing Has Never Been Simpler
Get your own offer to meet your team's custom needs
Custom solution for 40+ team members
Get your own offer to meet your team's custom needs
Have Questions?
We've got you covered.
Can everybody in my workspace assign tasks?
Yes, if the admin hasn't disabled task editing from their Settings >> Workspace section.
Can employees see each other's tasks?
Yes, they can. An employee can see the tasks assigned to them and to other members in the same project.
Where can I see how much time a task took?
You can see the time spent on each task in the Task Report page. You will see the task, the project, the members, the duration and the date of the task.
Can I add and use other status tags other than the default ones?
Yes, you can create other task status tags from your Settings >> Task section and use them in your tasks.