Activity Description
Editable Activity Descriptions (memo) for each screenshot

WebWork Time Tracker gives a chance to describe your activity (write a memo) while tracking time on the project.
Describe your activity
On WebWork desktop app you can see special field for activity description. It gives you the opportunity to describe what you are doing at that moment or at that time period. It is also helps you to divide the project or a task into several components. You can change description when you want just by clicking on it, and writing the new one.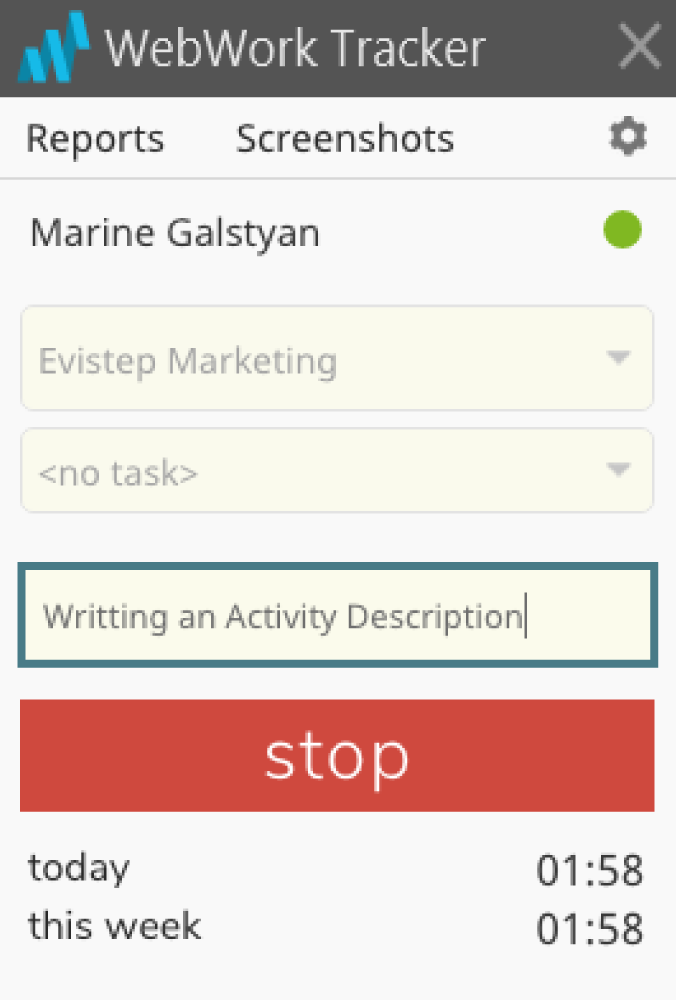 View activity reports
You, your owner and managers can view those descriptions on the Screenshot Report page. On the bottom of each screenshot you will see your descriptions. There is also a special exportable report for activity description, so you can easily see how much time you have spent on each activity. Also, you can choose dates, group hours by descriptions and export them in different formats.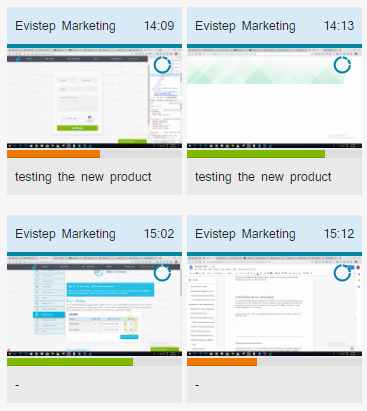 Edit activity descriptions
It is possible to change activity descriptions for already tracked hours from Screenshot Report page. You need to change the description for each Screenshot separately within 24 hours. Which means, you need to review your activity descriptions on the same day. The 24 hour limit is set to avoid confusion in Reports and Invoices later.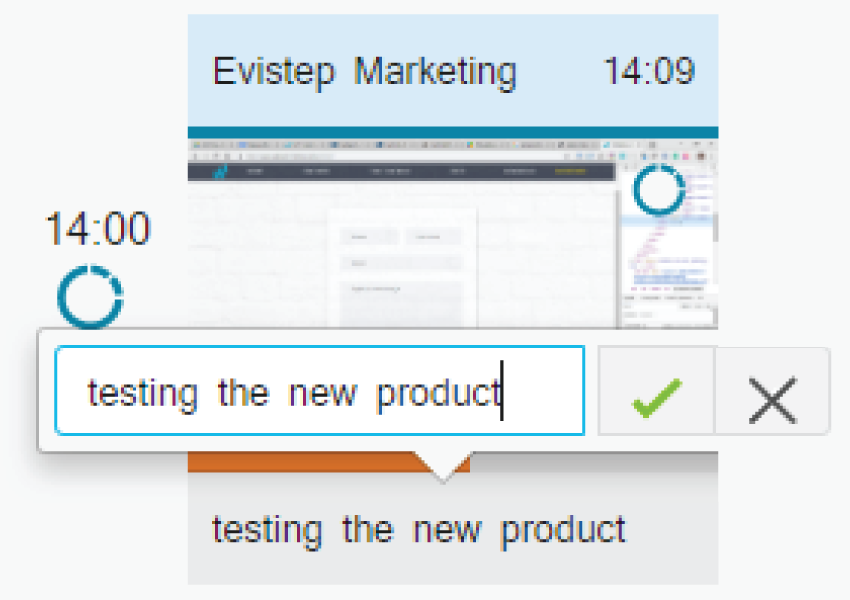 Please note, each user is able to change only his/her personal Activity Description regardless the role in the team.