 The best solution for freelancers and freelance teams.
Track time, export reports, generate invoices for billable hours, show proof of work to your project viewers.

User Friendly Platform
TWebWork Time Tracker has simple and great user interface. You can easily keep track and control the effort and productivity of yourself and your employees.

Proof of Work
WebWork Time Tracker takes random screenshots and tracks all your computer websites and apps for proof of work.

Task Management System
WebWork Time Tracker offers easy to use, multifunctional and real time task management system with Kanban and checkbox board.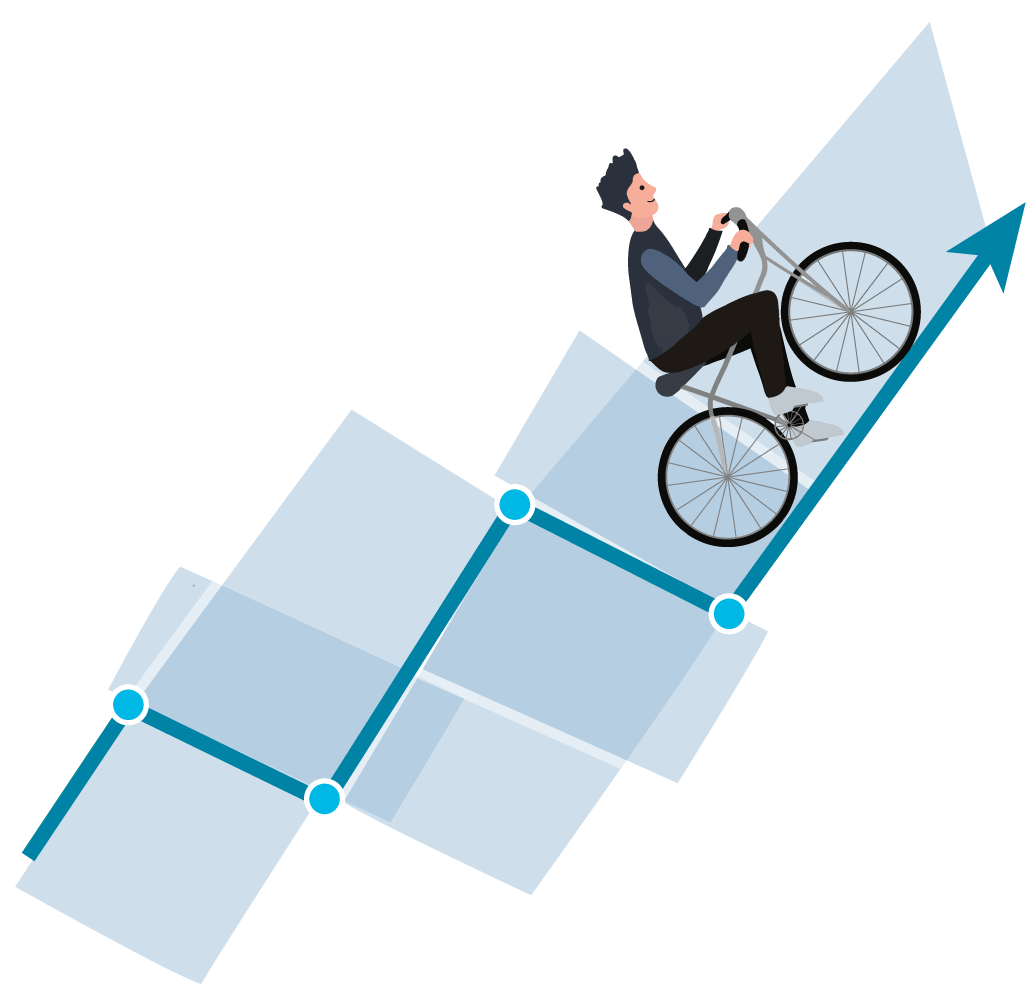 Increase Your Productivity
WebWork Time Tracker is the best solution for freelancers to become more organized and efficient. With this tool you can easily track your projects and productivity. You can review how much you spend on certain apps or websites, including Skype, Slack, Facebook and others. With this statistical data you will be able spend more time on important tasks and save your time. WebWork helps freelancers to improve their time management and working skills.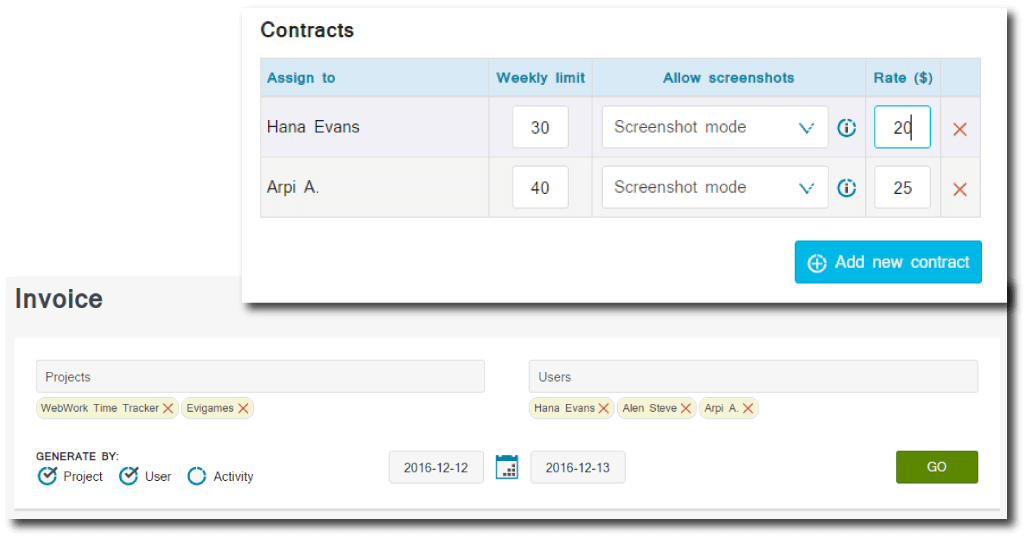 Billable Hours
If you are a freelancer and work on hourly rate, WebWork Time Tracking will help you get the amount of money you deserve. You'll have the proof of your work measured second by second. You can track your working hours around specific project or task. There is no limit on amount of tasks, projects and project viewers that you can add. Tracker allow you automatically generate and share clear reports and invoices, so your project viewers and partners will be always satisfied and you will always have proof of your work.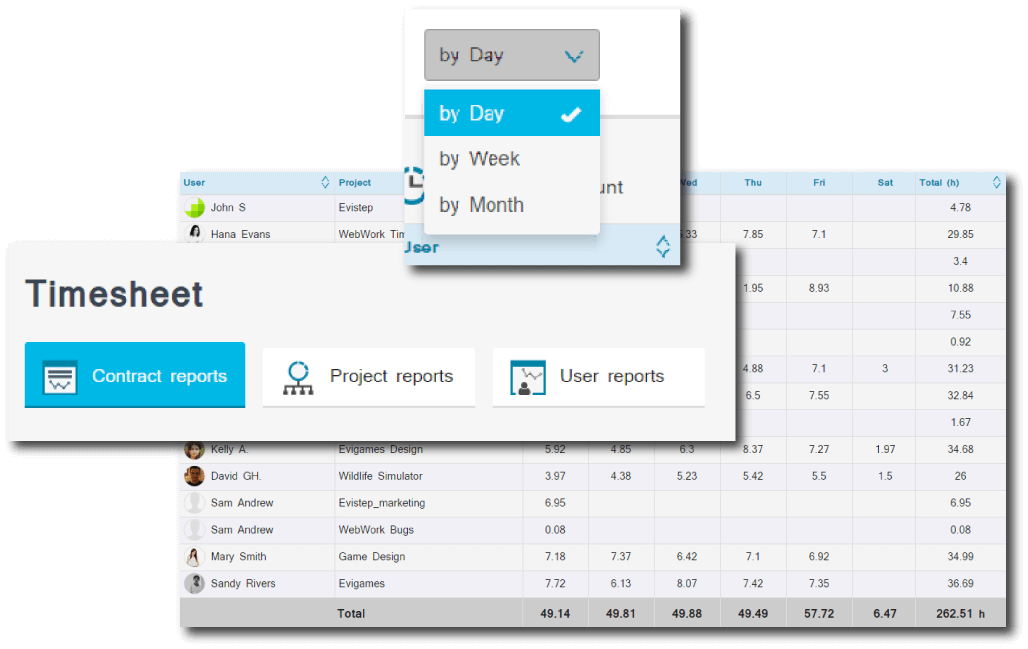 Visual Reports
WebWork Time Tracker for freelancers automatically generates detailed visual and downloadable reports. Many project viewers have no idea why some tasks take so much time, you can download and send your working time report in PDF, XLS or CSV, so they know what they're paying for. Reports will allow you track your working processes and make sure you get paid what you're worth. All you need is just go to your profile page choose the report type: Timesheet Statistics, Activity, Apps and Websites, Task, Invoice and download it with one click.
Start Tracking Time Today!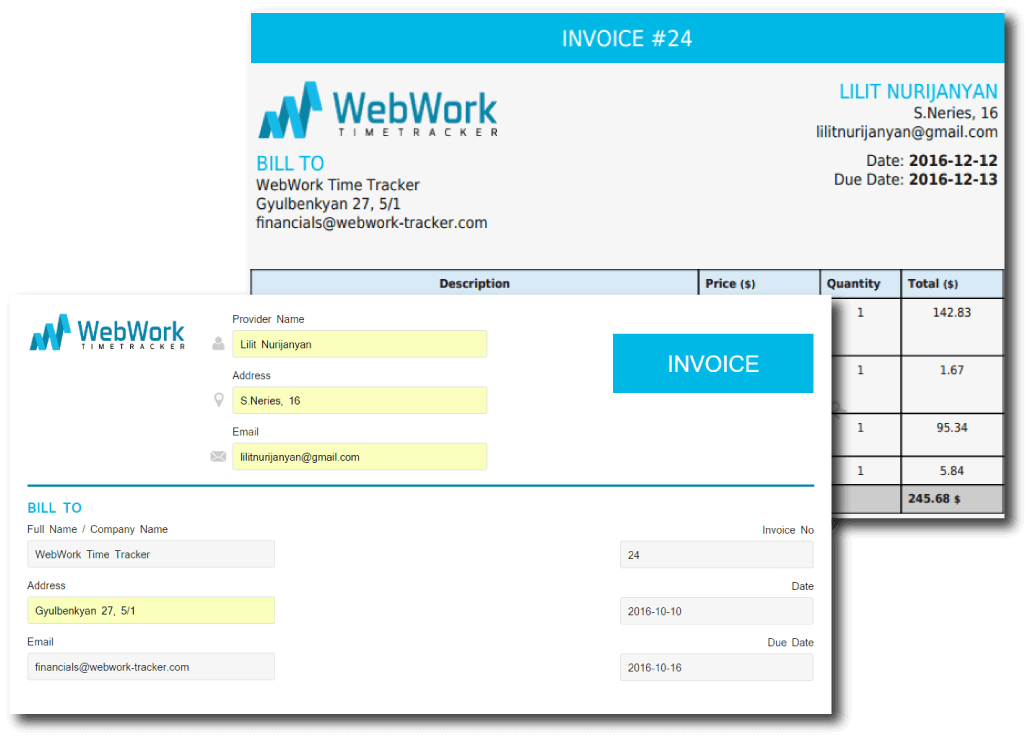 Invoice Generator
WebWork Time Tracker lets you send detailed reports and invoices to project viewers or partners with just a few clicks. Users can generate invoices and send them to their project viewers or partners as a proof of work. To be able generate invoices freelancers should have a billable contract based on hourly rate. Invoices can be generated by: Project, User, Activity. There is also possibility to create varied combinations:
Project + User
Project + Activity
User + Activity
Project + User + Activity

Sign Up

Sign up for free and have
an access to your account, wherever you are.

Download WebWork

Download WebWork Time
Tracker for Windows, Mac OS
and Linux.

Track Your Hours

Tracks the time, the
activity, the screen and the applications in use.
Reviews of Our Project Viewers






Save your money and time!
Start webwork 14 days FREE trial. No credit card needed.