Superior tool for employee time tracking and monitoring.
Track your employees time, view screenshots, check activity levels, assign tasks and export reports.

Task Management System
WebWork offers easy to use, multifunctional and real time task management system with Kanban and Checkbox boards.

Web and App Monitoring
WebWork tracks how much time employee spent on each application or website during their working time.

Gain Visibility
Track the productivity of your employees with greatly structured graphics, real-time reports and accurate timesheets.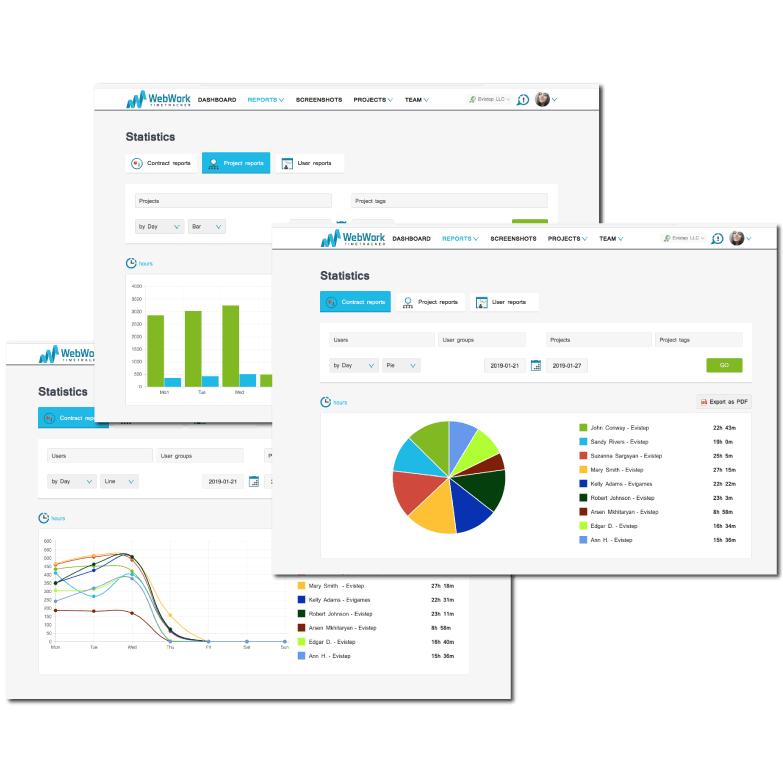 Employee Monitoring
With this time tracker, employers will be able to monitor their employees, track the working processes, reveal which tasks take much time and increase the productivity of workers. WebWork tracks not only the total time spent by each employee, but also provide an analysis of how much time is spent on projects and tasks, provide activity level of employees, it provides automatically generated statistical data, graphs, online reports. It is superior tool for employee time tracking and monitoring.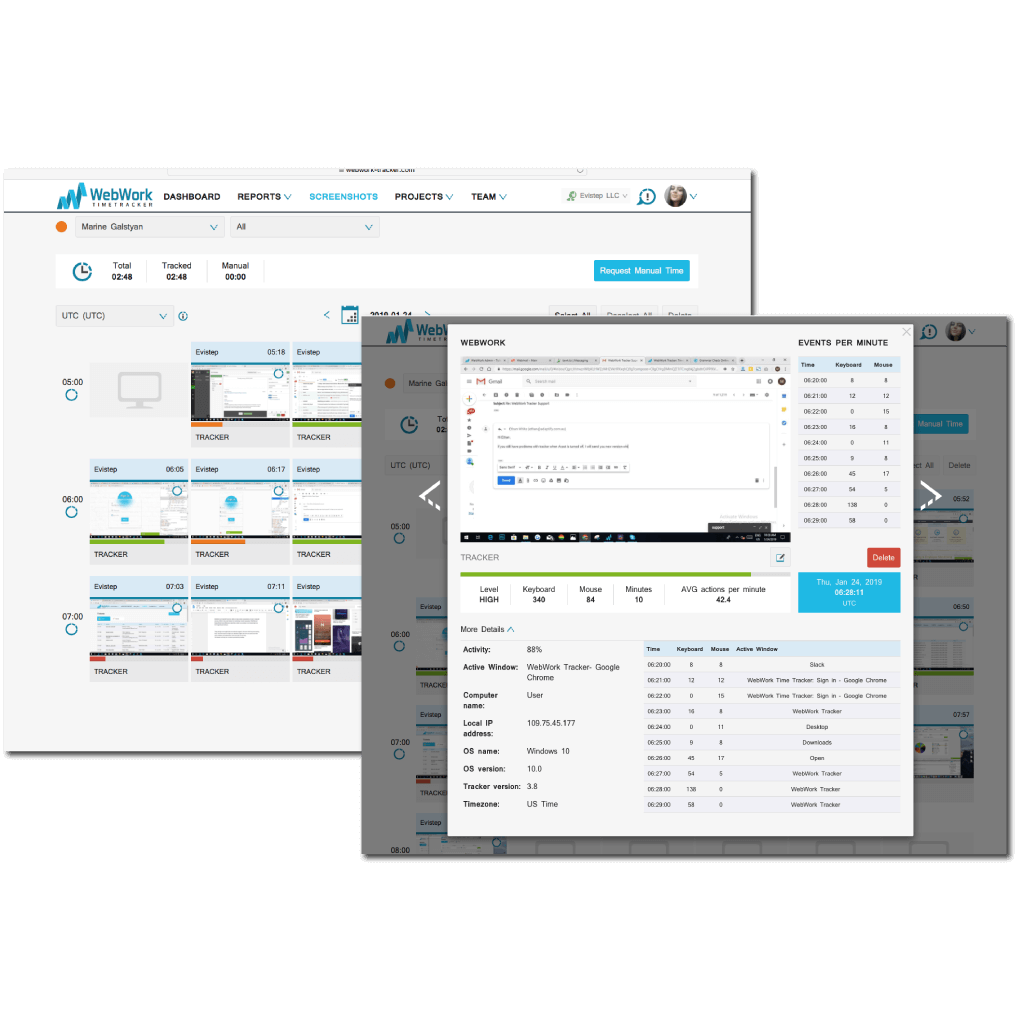 Screenshots and Activity Levels
WebWork Time Tracker software records your employee's screen, takes random screenshots and record activity levels of employees. It calculates activity based on mouse clicks and keyboard strokes. Employee can choose whether to keep screenshot or delete it. Time Tracker for employees offers 4 types of Screenshot modes:
Screenshot mode
Background mode
Blurred Screenshot mode
No Screenshot mode
Start Tracking Time Today!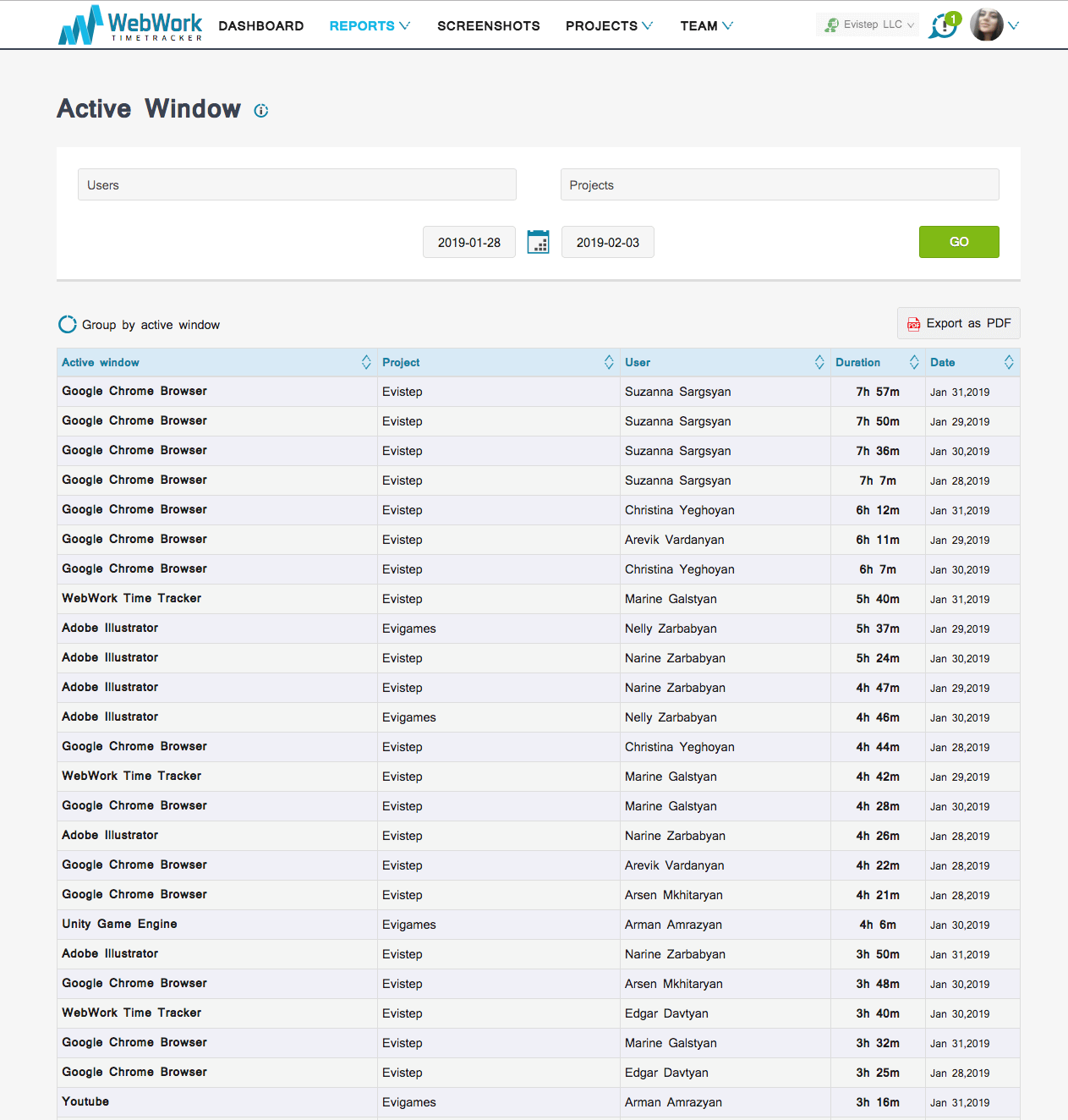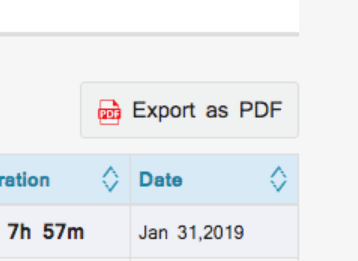 App and Website Usage Monitoring
Tracker also has application and browser monitoring features. WebWork tracks the applications and websites that your employee use during their working hours. All this information generates in the Apps and Websites Report.
In Apps and Websites Report page you can see the application name and how much time the employee has spent using it, understand what tasks require more time and what not.
SEE ALL&nbsp FEATURES

Sign Up

Sign up for free and have
an access to your account, wherever you are.

Download WebWork

Download WebWork Time
Tracker for Windows, Mac OS
and Linux.

Track your hours

Tracks the time, the
activity, the screen and the applications in use.
Our Reviews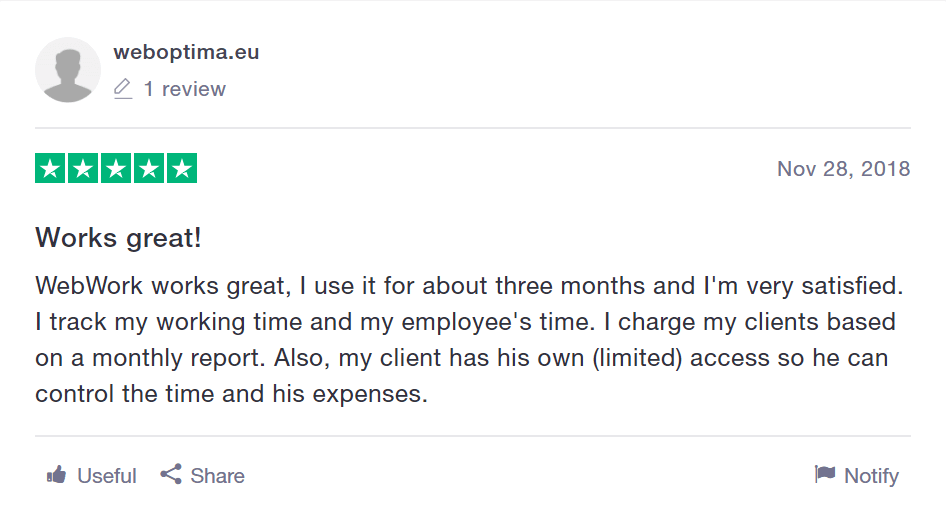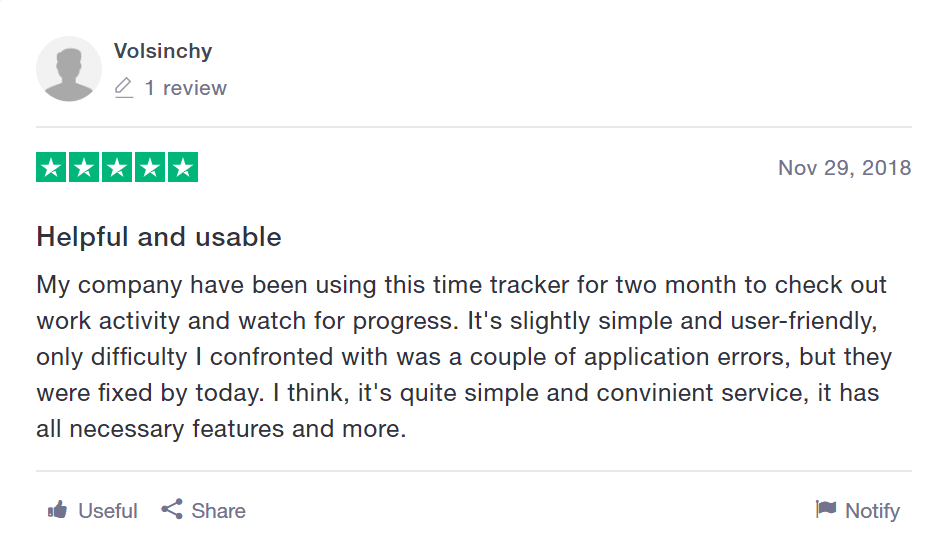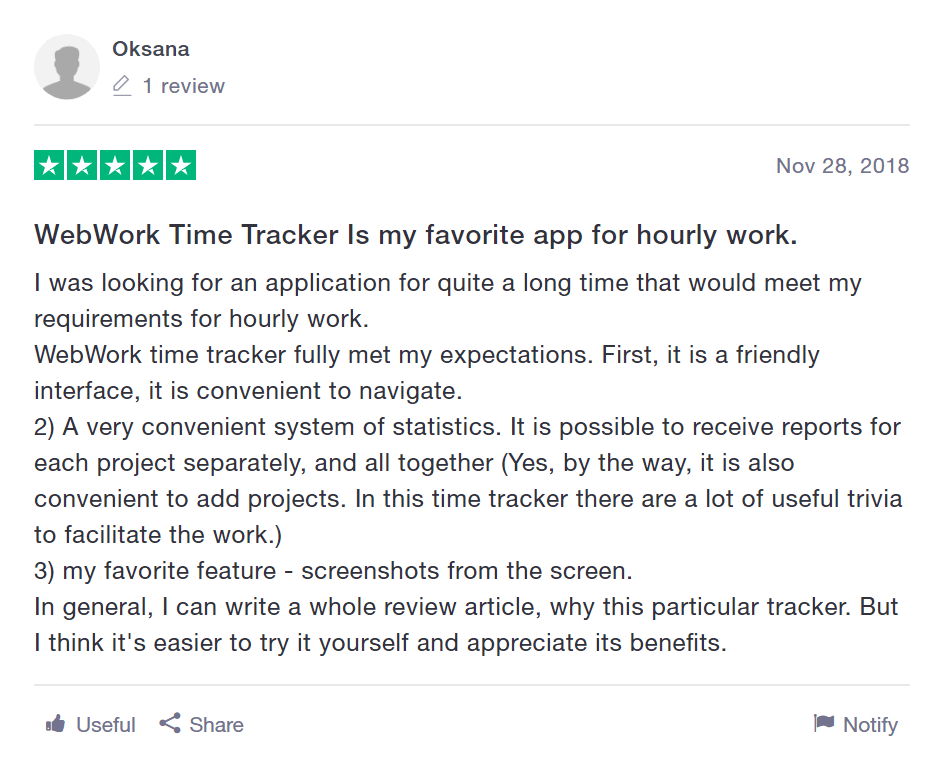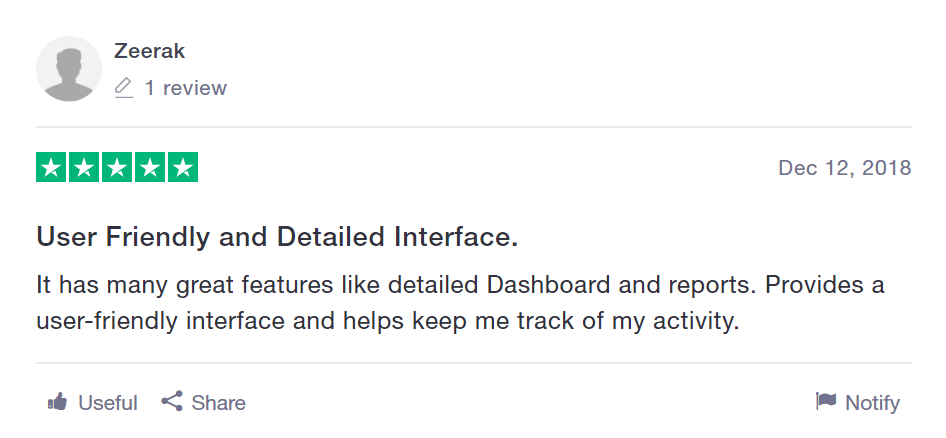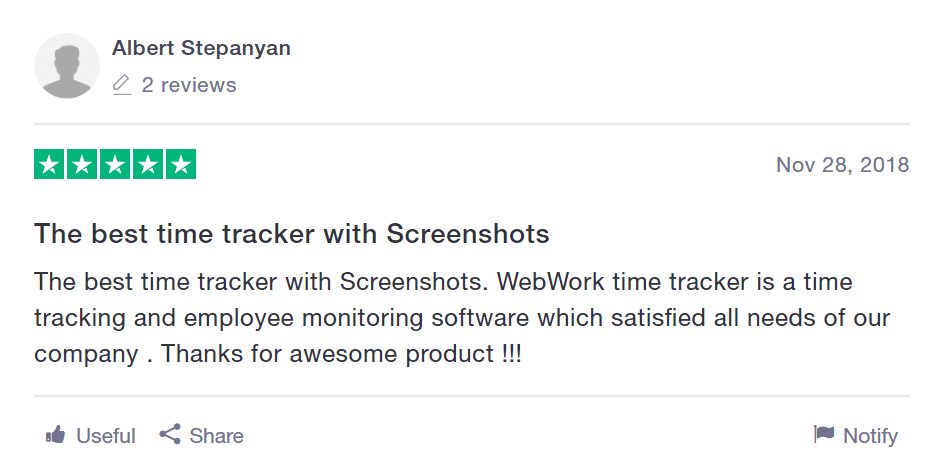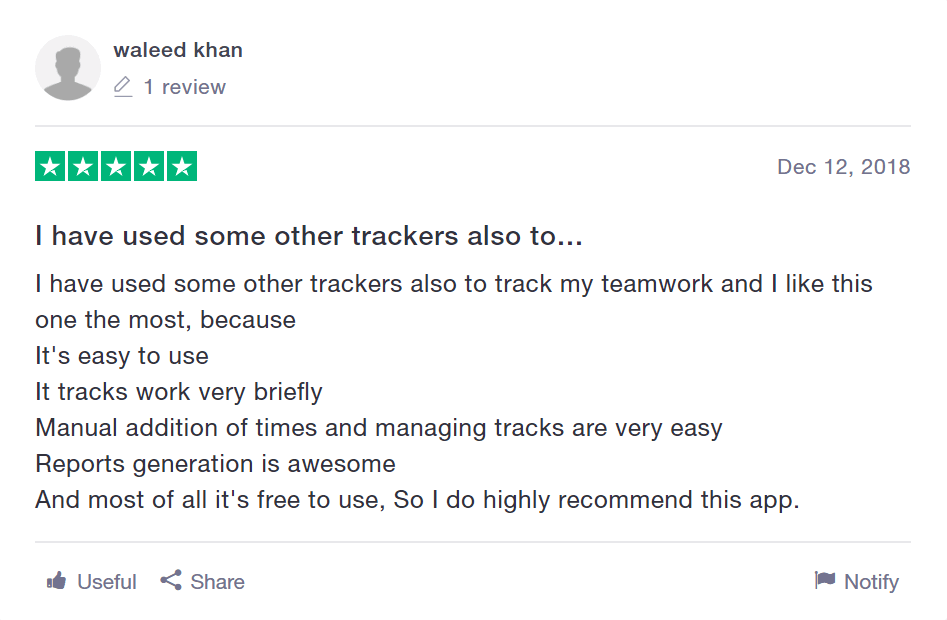 Over 8000+ successful projects with WebWork Time Tracker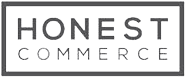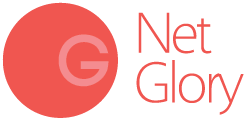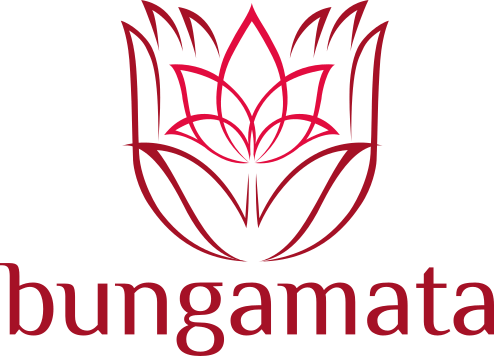 Improve employee productivity and efficiency!
Start webwork 7 days FREE trial. No credit card needed.