Time Tracker for Employees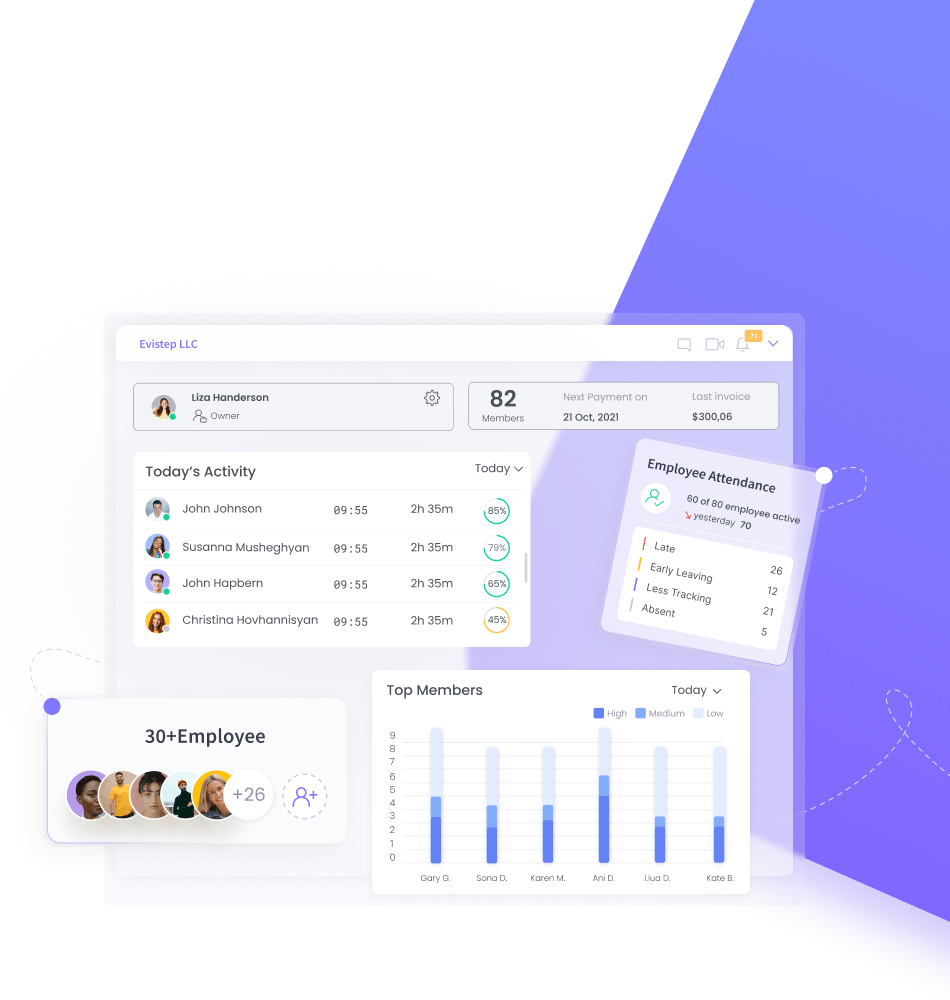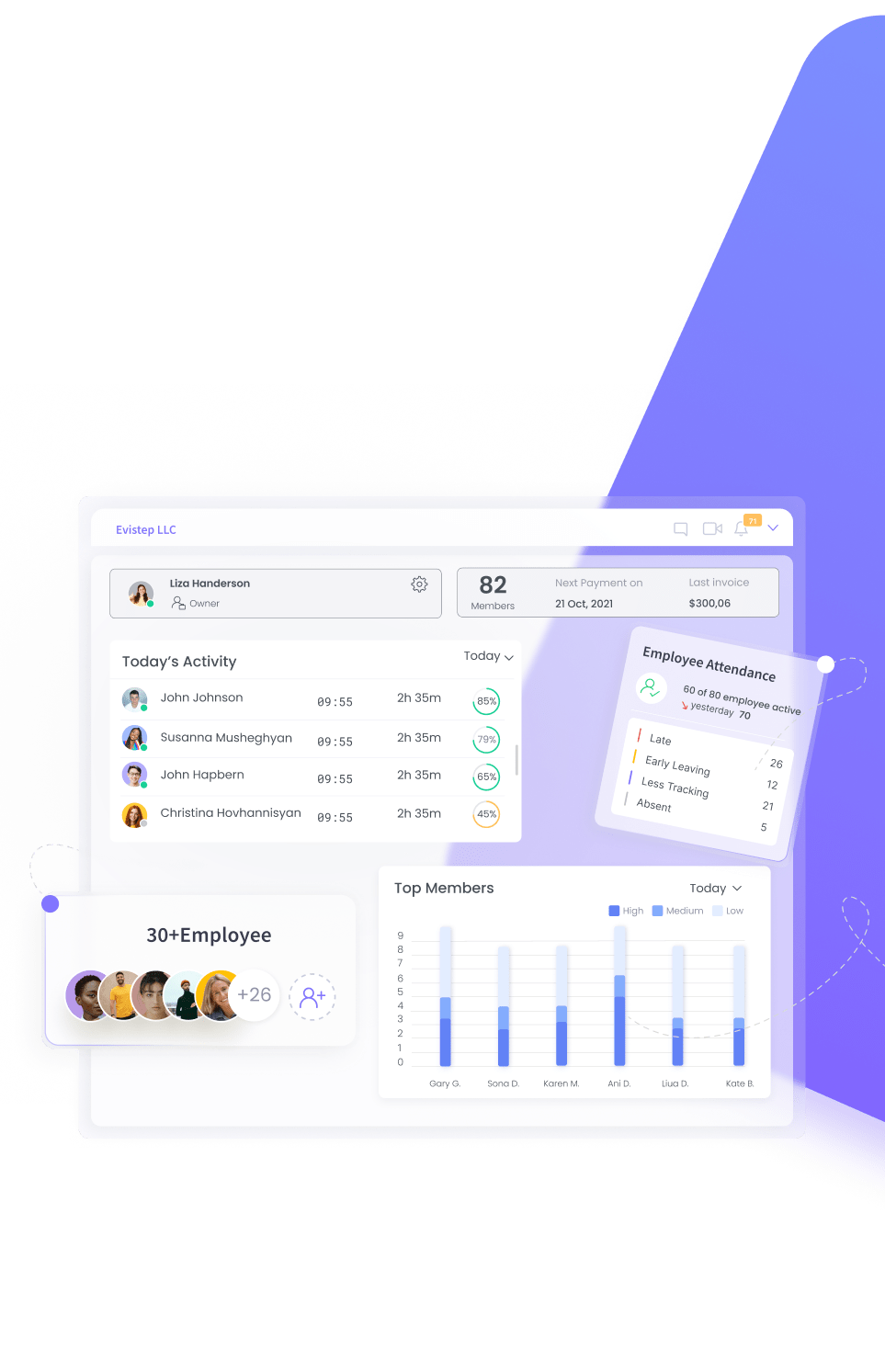 Track the time your employees spend on work and get detailed reports on their performance. WebWork does it for you along with tracking their productivity.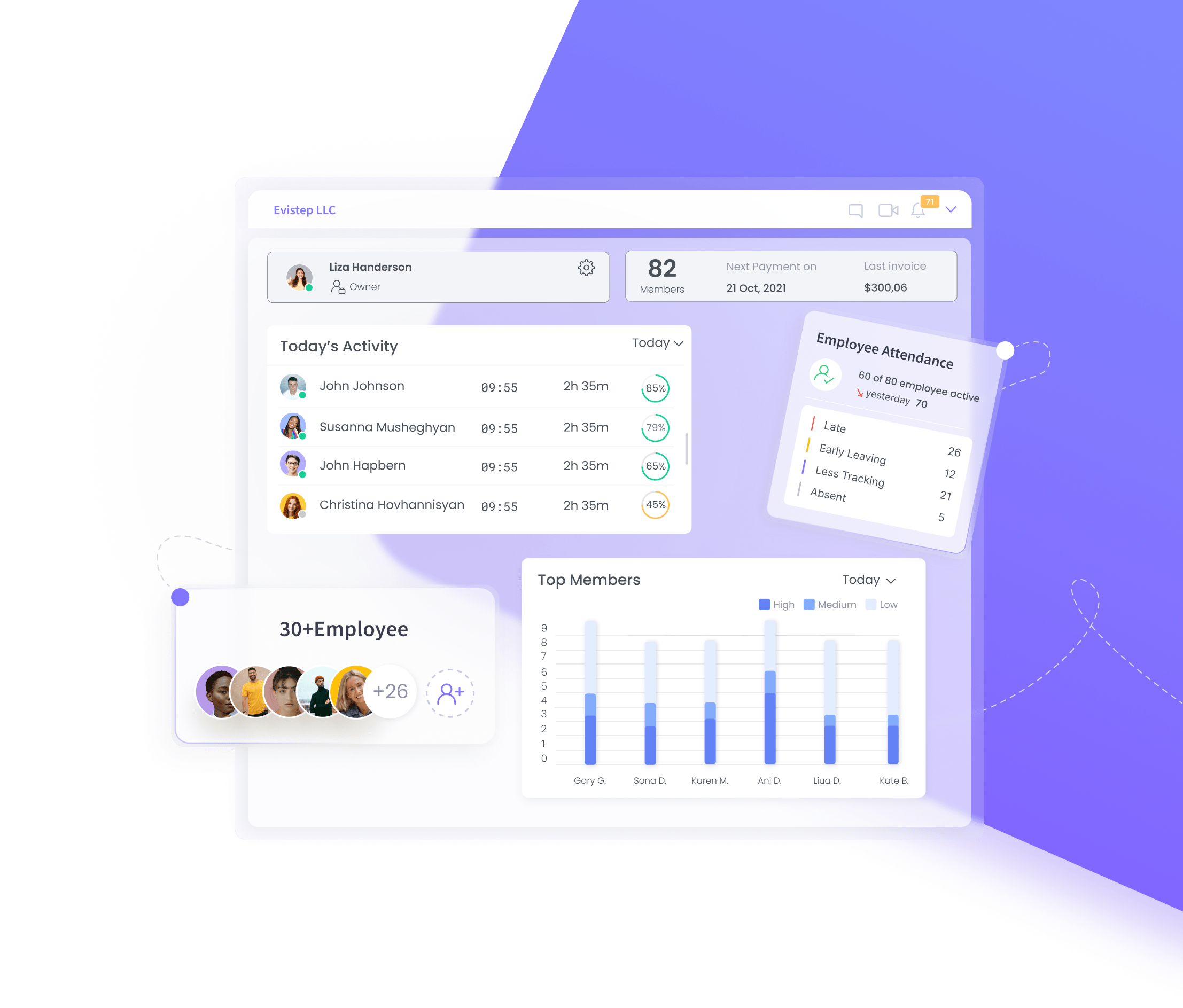 Trusted by
7500+

Companies and even more employees

WebWork helps companies effortlessly monitor the work of their employees. Even large corporations use WebWork's time tracking features to monitor and manage the work process of their employees.
Your Employees Will Love WebWork
WebWork Time Tracker's features serve the needs of not only employers, but employees as well.
Time Tracking
WebWork tracks the working hours so that you can see how much each employee works per day. Employees see their own time as well and can make up for skipped hours if required.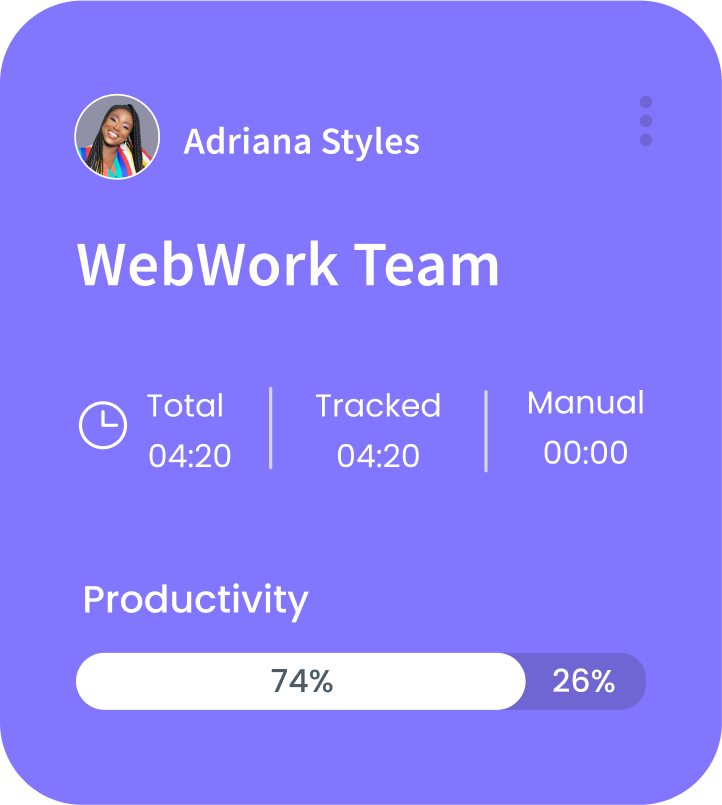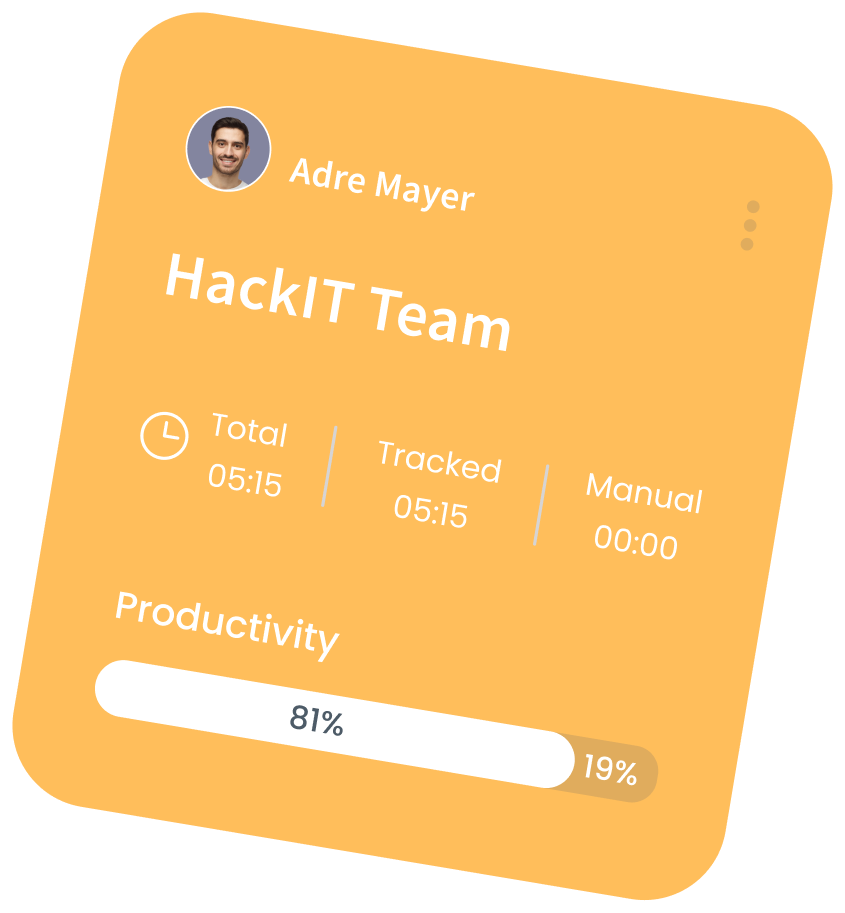 Productivity Tracking
You can see how productive your employees are during the day on WebWork's productivity reports. Your employees will love this feature as they will always have their productivity information at hand and can use it to improve performance.
App and Website Usage
See what apps and websites your employees spend their working time on. That way you can easily find the time-wasting platforms and make sure employees do not waste time there. Employees will also be more mindful of what platforms they visit during working hours.
Task Management
Manage your team's tasks and organize your workspace on WebWork's Task Management system. You will be able to track and manage not only time but also the tasks that your employees are working on.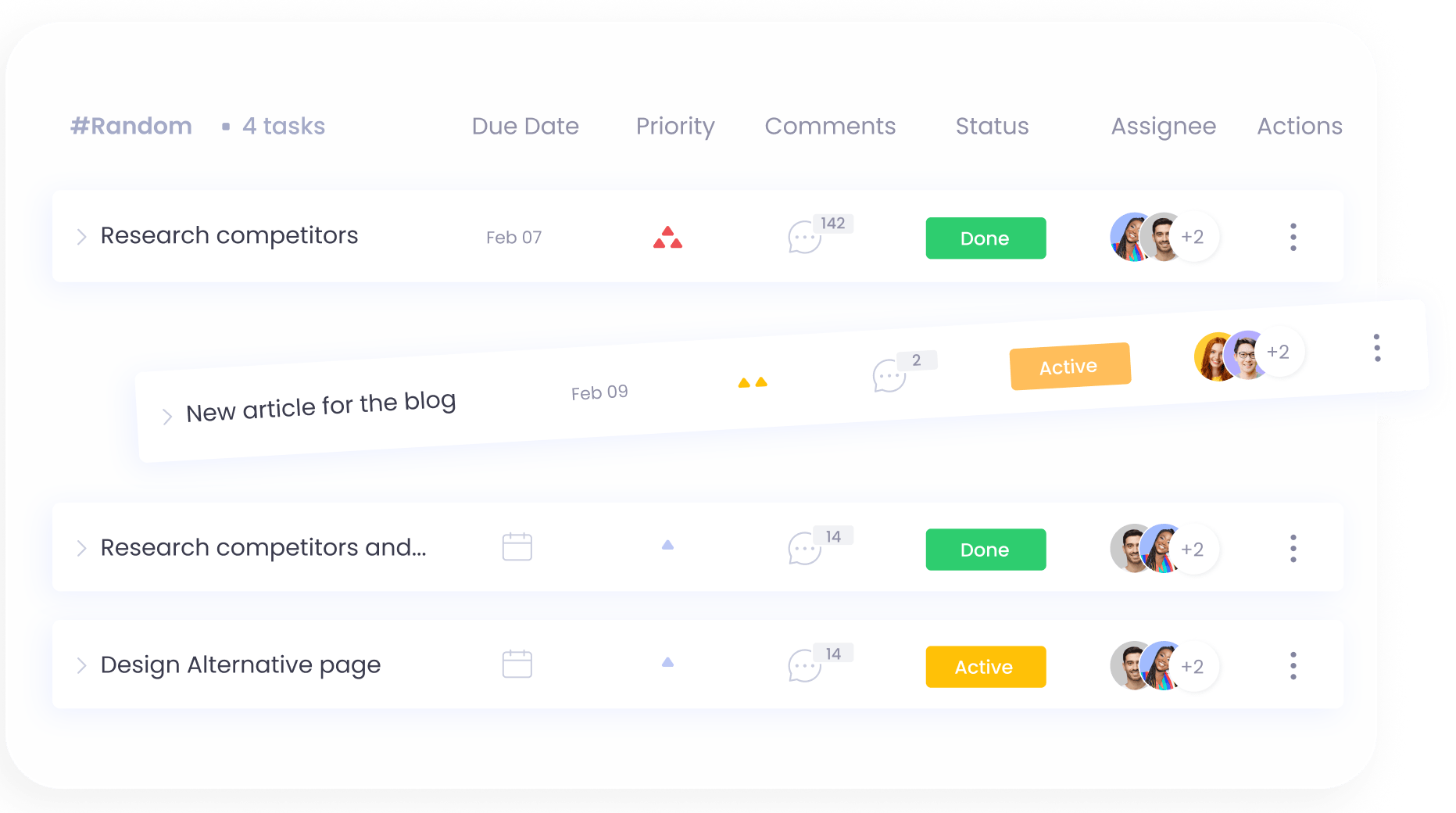 Our Customers Love WebWork
Our Users Too
Christine
"Using WebWork Time Tracker is very easy. It helps me manage all my employees and monitor their workflow, which is essential in completing all our projects."
Aaron L.
"I love the ease of this product. I have over 10 employees and this does wonders for tracking progress and work actually done."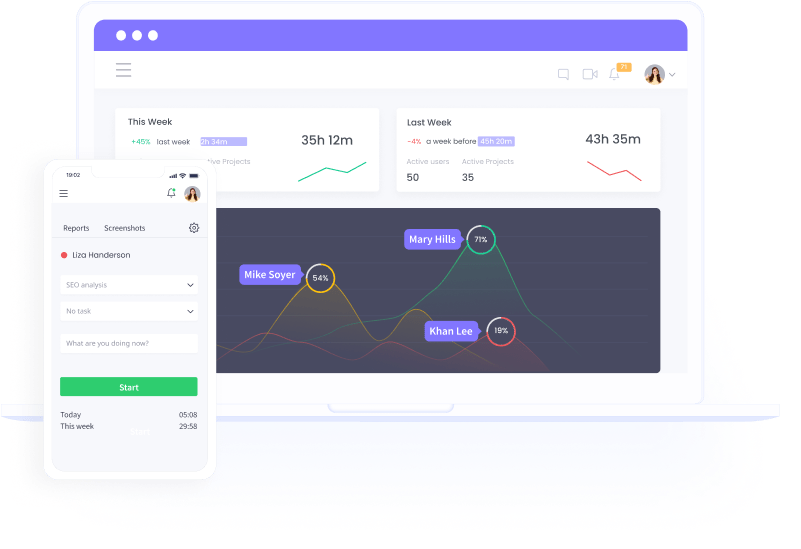 Track Time on Any Device
Whether you are working on the Web, on a Desktop, on Chrome or on Mobile, WebWork is ready to track time. The trackers are synchronized so that you can stop tracking on one platform and continue on another.
Track Geolocation Along with Time
When your employees work on the move, you can still track their working hours along with their location. That way you'll always know whether and when they get to their job site. Note that geolocation tracking works on the mobile tracker.