Save Time with WebWork Time Tracker
Save 41:30 hours on average per month with WebWork Time Tracker. While you track your time, WebWork saves your time.
Join Thousands Who Choose to Be Productive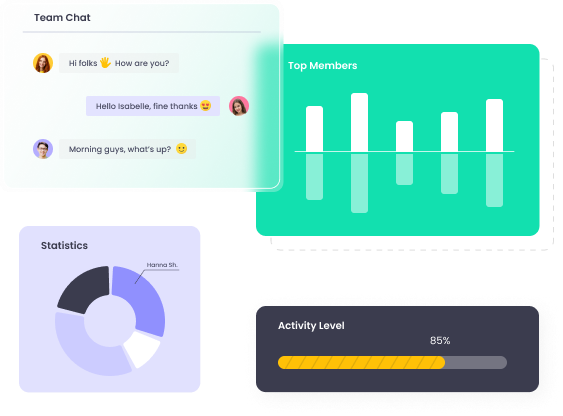 WebWork Features Take Care of Your Time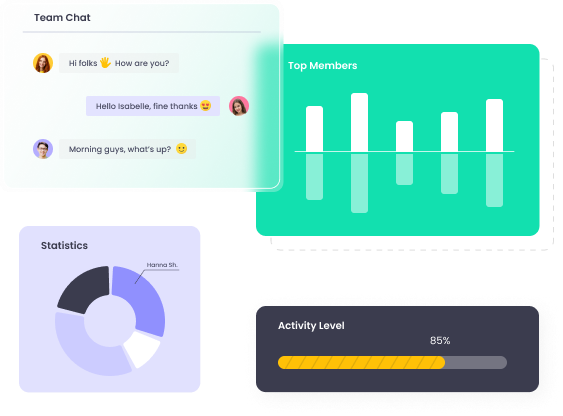 Track your time with WebWork Time Tracker and gradually become more mindful of it. You will learn to separate work time from personal time. You will also learn to focus on the important things and not waste even a little time.
WebWork Features that Will Work Miracles for You
Time Tracking
The moment you start your work, WebWork starts tracking your time. The tracker keeps tracking the time until it detects no movement for several minutes. While tracking, it also creates timesheets so that you can see the statistics of your daily and weekly time.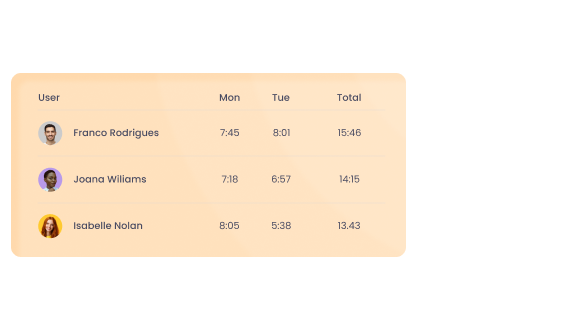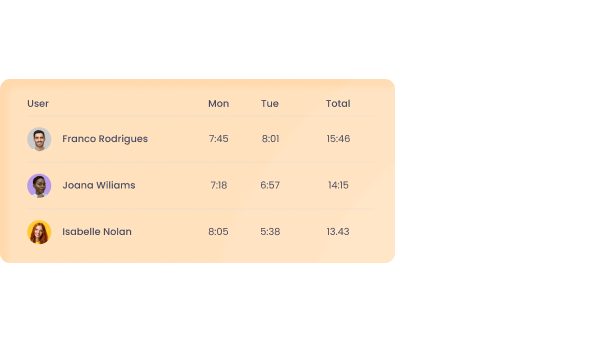 Activity Level
Other than tracking time, WebWork also tracks the activity level. While you work on your device, WebWork records your activities such as the number of mouse clicks and keystrokes. There are 3 activity levels - high, medium, and low colored green, yellow and red respectively.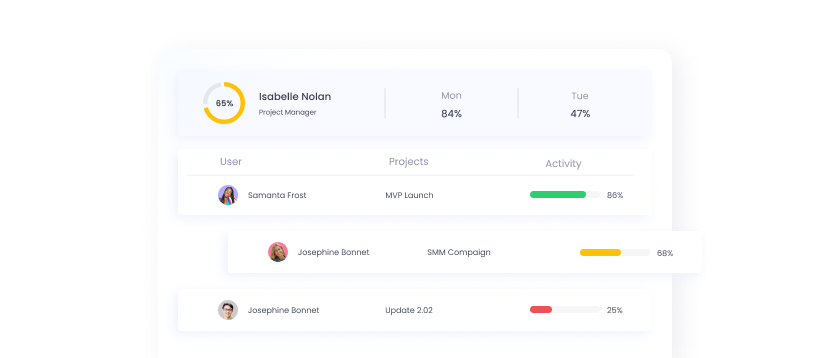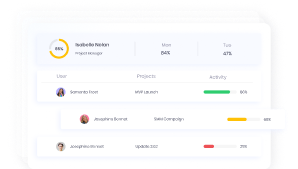 App and Website Usage
Know exactly how much time you spend on apps and websites and manage your time better. WebWork records your time on all platforms and prepares detailed reviews for you. That way you're constantly aware of where your time goes and can take action when you notice deviation.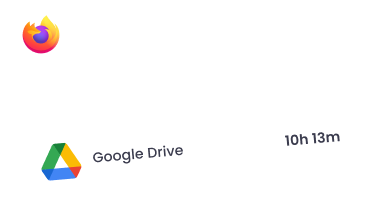 Our Users Love WebWork
Latasha C.
WebWork Time Tracker Saves Us Time! This web-based time tracker is extremely easy to use, download and run reports and it's well within anyone's budget! Fantastic!