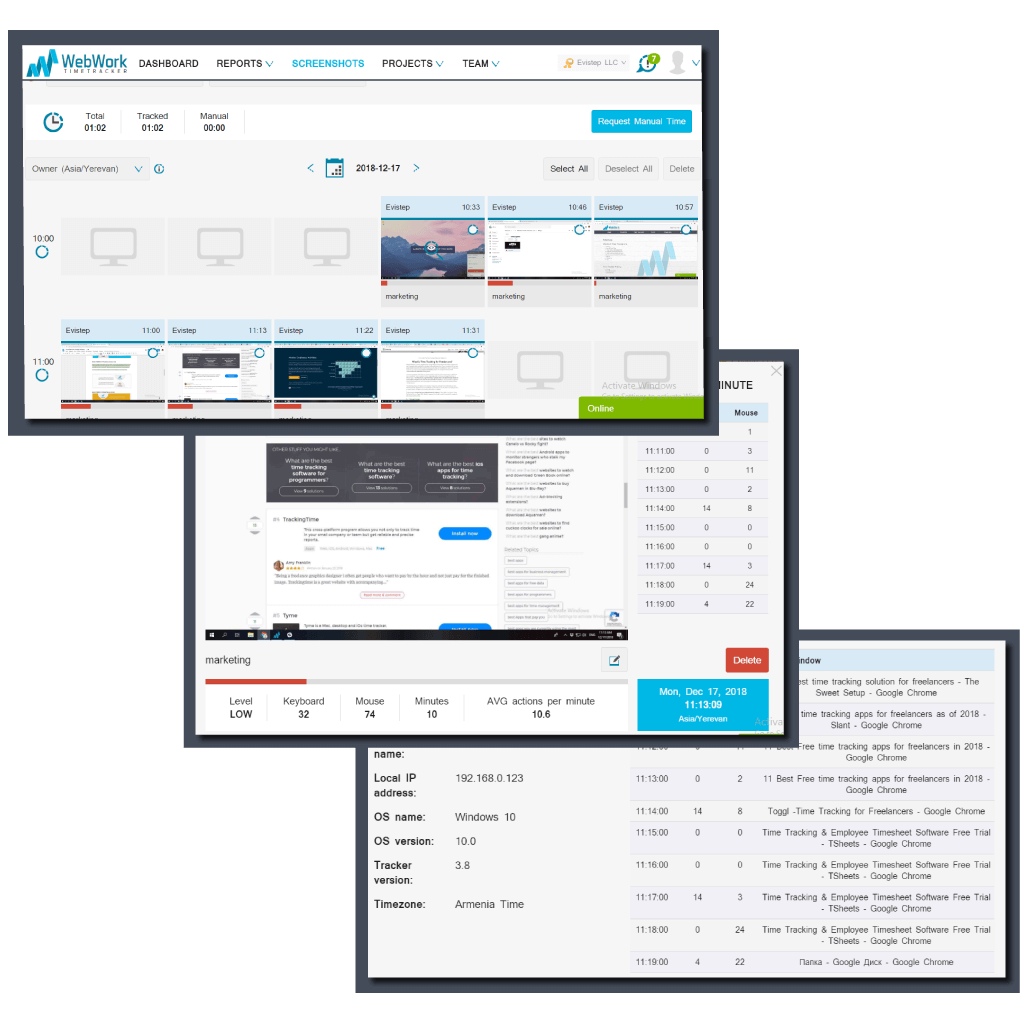 Time Tracker for Windows
WebWork for Windows not only tracks your desktop time, but it also covers the activity level, counts the mouse clicks and keyboard strokes, records active applications and browser windows. Browser monitoring will show how much time user spends on entertainment, social media and on actual work. WebWork also gives you different types of detailed reports which will help you understand your and your employees working habits and improve their efficiency and productivity. All kinds of reports can easily be exported in different formats and shared with partners or clients.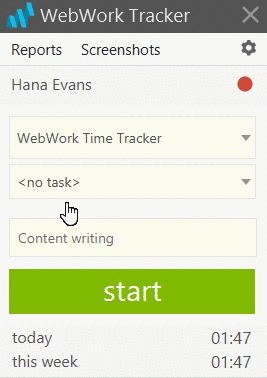 Start Tracking
WebWork Time Tracker sits on your taskbar. Here you open a window where you can easily start work by clicking the start button and after it is finished, click the stop button, see how much you have worked for a day or for a week, manage tasks and easily go to your dashboard page. In dashboard page you can review screenshots, activity levels, timesheets, manage projects and generate invoices. Start tracking your and your team's work hours and this powerful software will help you to stay organized and increase productivity.
Employee Monitoring
Windows application is quick and easy way to manage projects and increase productivity of employees. With visualized data of employees, managers can easily monitor their employees and track projects' progress. The screenshots and browser monitoring will show how much time employee spends on entertainment, social media and on actual work.
Activity level recording will help you understand which employees are the most active during the working day and who needs to increase activity. The detailed reports will help you see the time spent on each project, task.
Start fully functional free trial now
No credit card required. Cancel anytime