 Time Tracking software of any type and size.
WebWork Time Tracker is a software that helps teams increase productivity and meet goals on time.

Screen Monitoring
After the start of work, the tracker automatically begins to take randomly screenshots of the monitor and record activity levels.

Simplify Planning
WebWork offers easy to use, multifunctional and real time task management system with Kanban and Checkbox boards.

User friendly platform
Simple and great user interface. You can easily keep track and control the effort and productivity of yourself and your team members.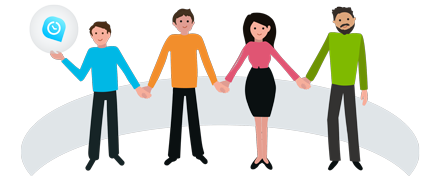 Manage work activity and boost productivity
With the webwork you will be able to measure the effectiveness of team members, understand what tasks take more time, track the the working processes and increase activity of team.
You can start using WebWork Tracker with no limitation in features now. Just download the software, add your team members and start working on your projects.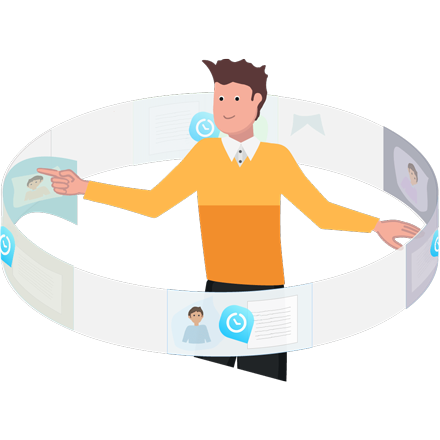 WebWork perfect for
Project teams of any type and size.

Project managers will be able to add unlimited tasks, projects and team members. It will help to coordinate work in the group.

Companies that use outsourcing for their projects.

WebWork will give an opportunity to understand how outsourced team works in real time, on what stage is a project, how effectively team members are working.

Managers of remote teams.

Managers will be able to plan tasks, projects, keep track of project evolution and productivity of team members.

Sign Up

Sign up for free and have an
access to your account, wherever you are.

Download WebWork

Download WebWork Time
Tracker for Windows, Mac OS
and Linux.

Track your hours

Tracks the time, the
activity, the screen and the applications in use.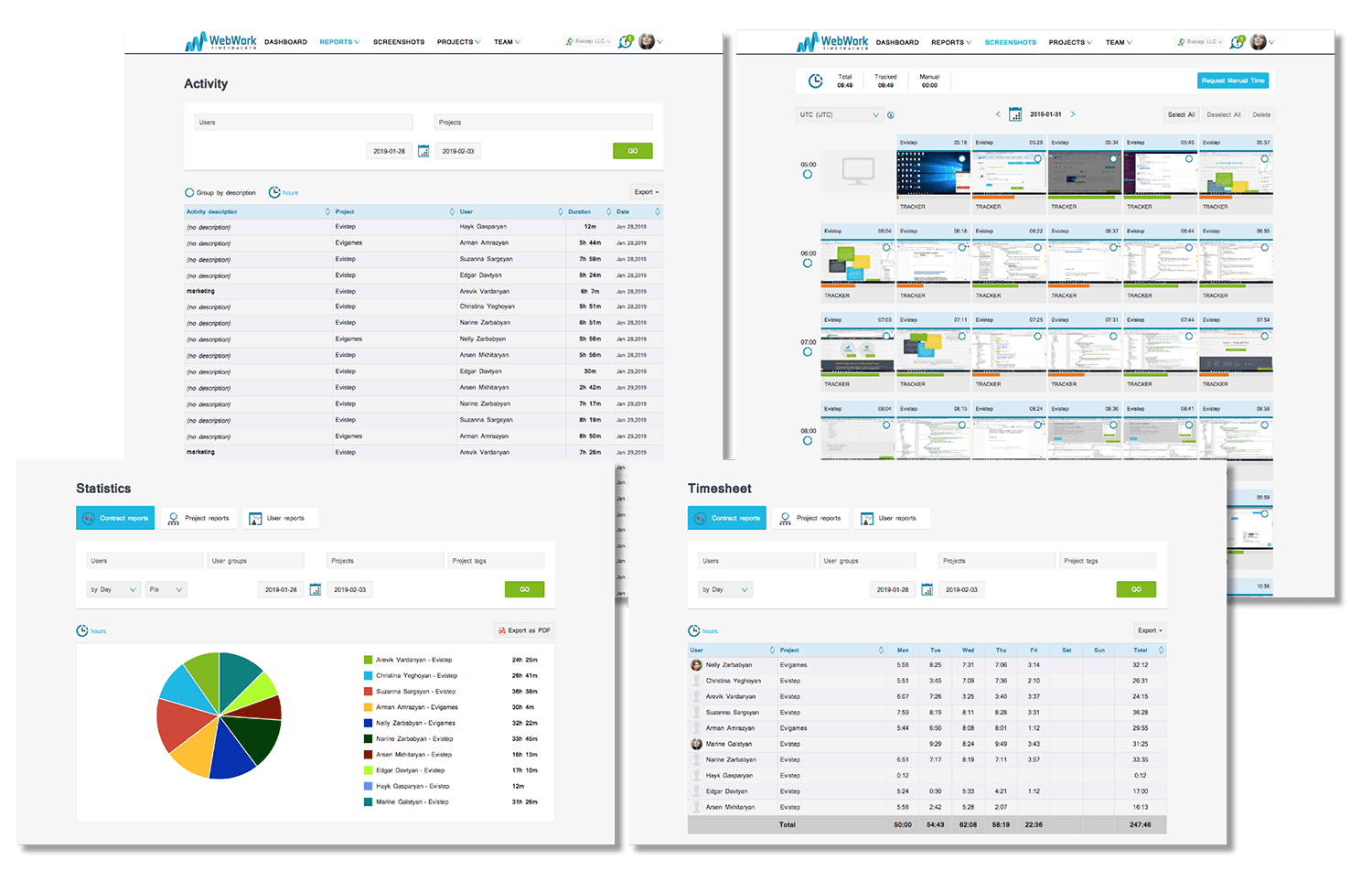 Visualized data will save your time
You will have all the necessary statistical reports to be able track your team members
Timesheet
Statistics
Activity
Apps and Websites
Task
Use screenshots, online reports, graphs, charts and other accurate tracking features to coordinate work in a team.
Improve your team performance!
Try webwork Time Tracker FREE for 14 days. No credit card needed.