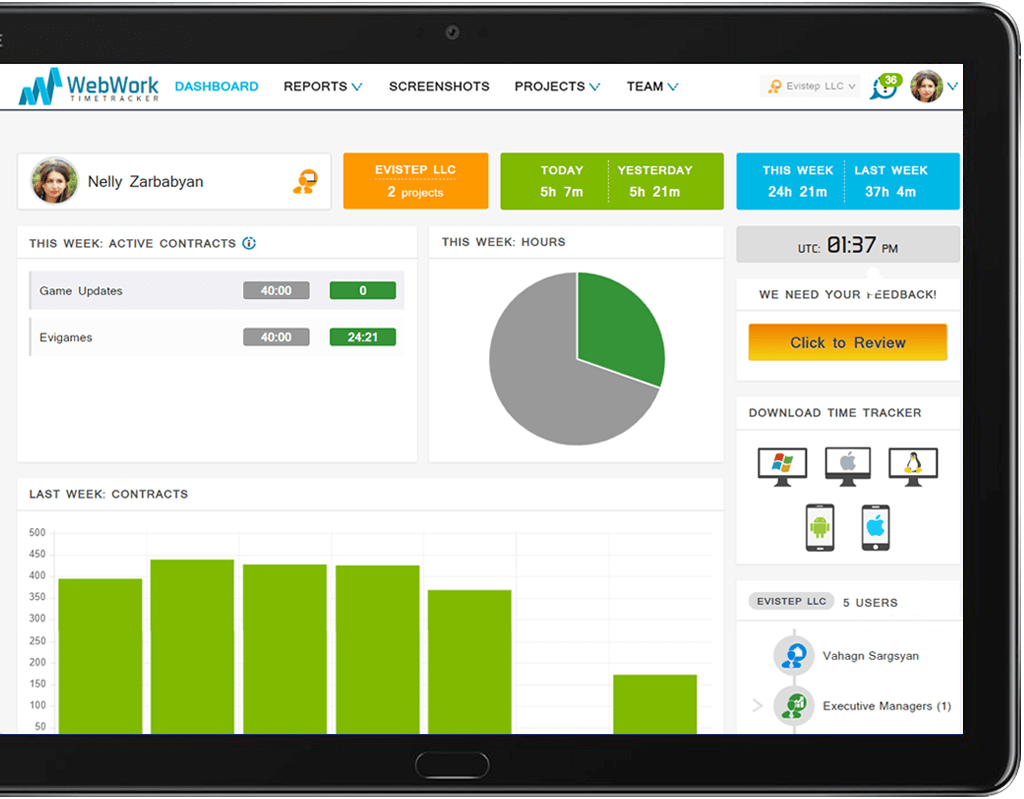 WebWork for Mac
Install WebWork Time Tracker for Mac as a desktop app to increase productivity of work. Native WebWork Mac OSX application easily transfers and visualizes data in web version. You can easily see activity level, screenshots, apps and websites used at work time and also spent time on each project, task with different type of graphs and charts. Time Tracker for Mac sits in your taskbar, so you can quickly start and stop timers and always know exactly how many minutes you've been working.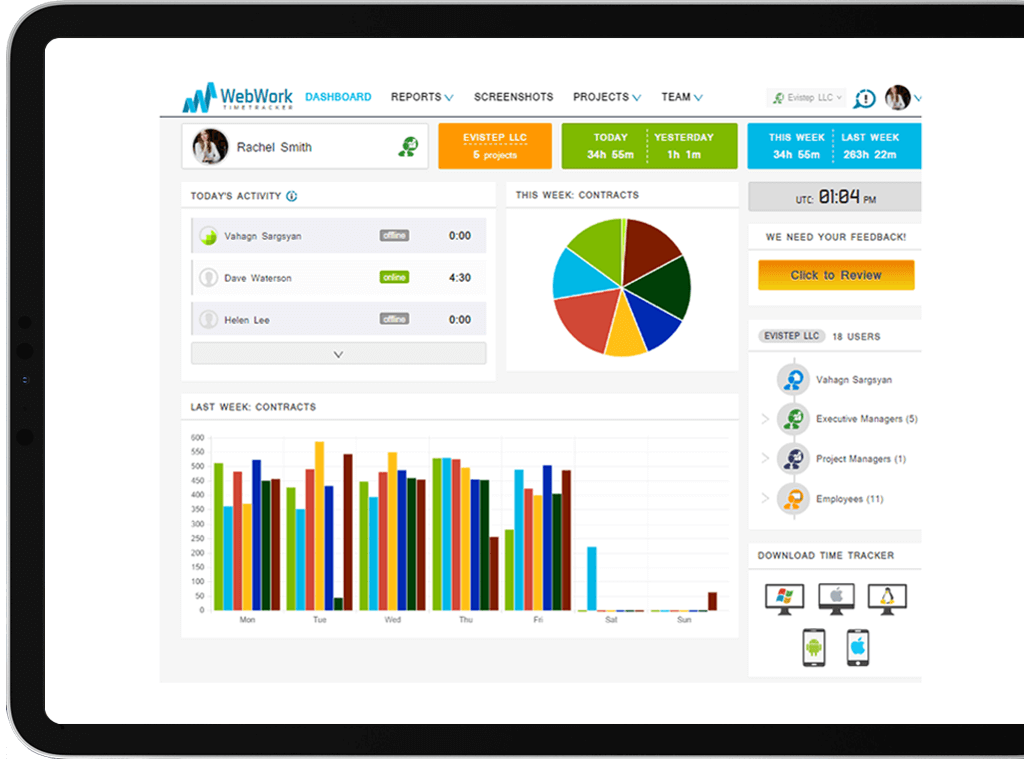 Employee Monitoring
With our powerful software you can easily monitor your employees, track their activity and help them improve their productivity. Tracker will take random screenshots of employees screen once in every 10 minutes and counts keystrokes and mouse clicks for each minute and also shows users' average activity level per day by percentage. You always will have an idea on which websites and applications the employee spend more time, whether he works on the current task or spends time on Facebook or Twitter.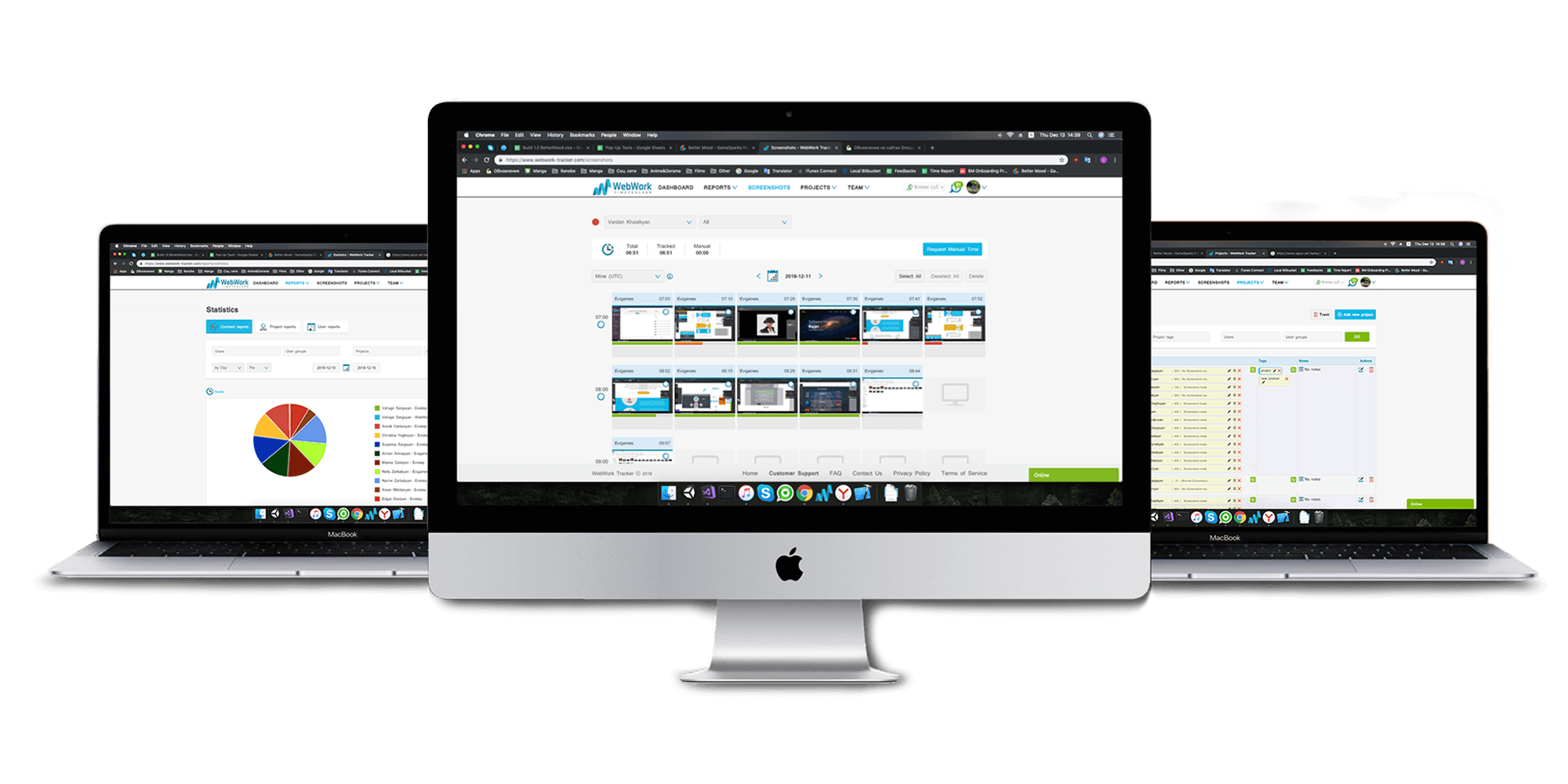 Task Management
Use real-time task management system directly in your WebWork account, organize tasks, reorder them with drag and drop function and track time on each task.
Screenshot Capturing
WebWork Time Tracker for Mac offers 4 types of Screenshot modes: Screenshot mode, Background mode, Blurred Screenshot mode, No Screenshot mode
Detailed Reports
See results of your screenshots, activity levels in the form of detailed reports and statistics in your WebWork account, export reports in XLS or CSV.
Start fully functional free trial now
No credit card required. Cancel anytime