Automated Holiday Notifications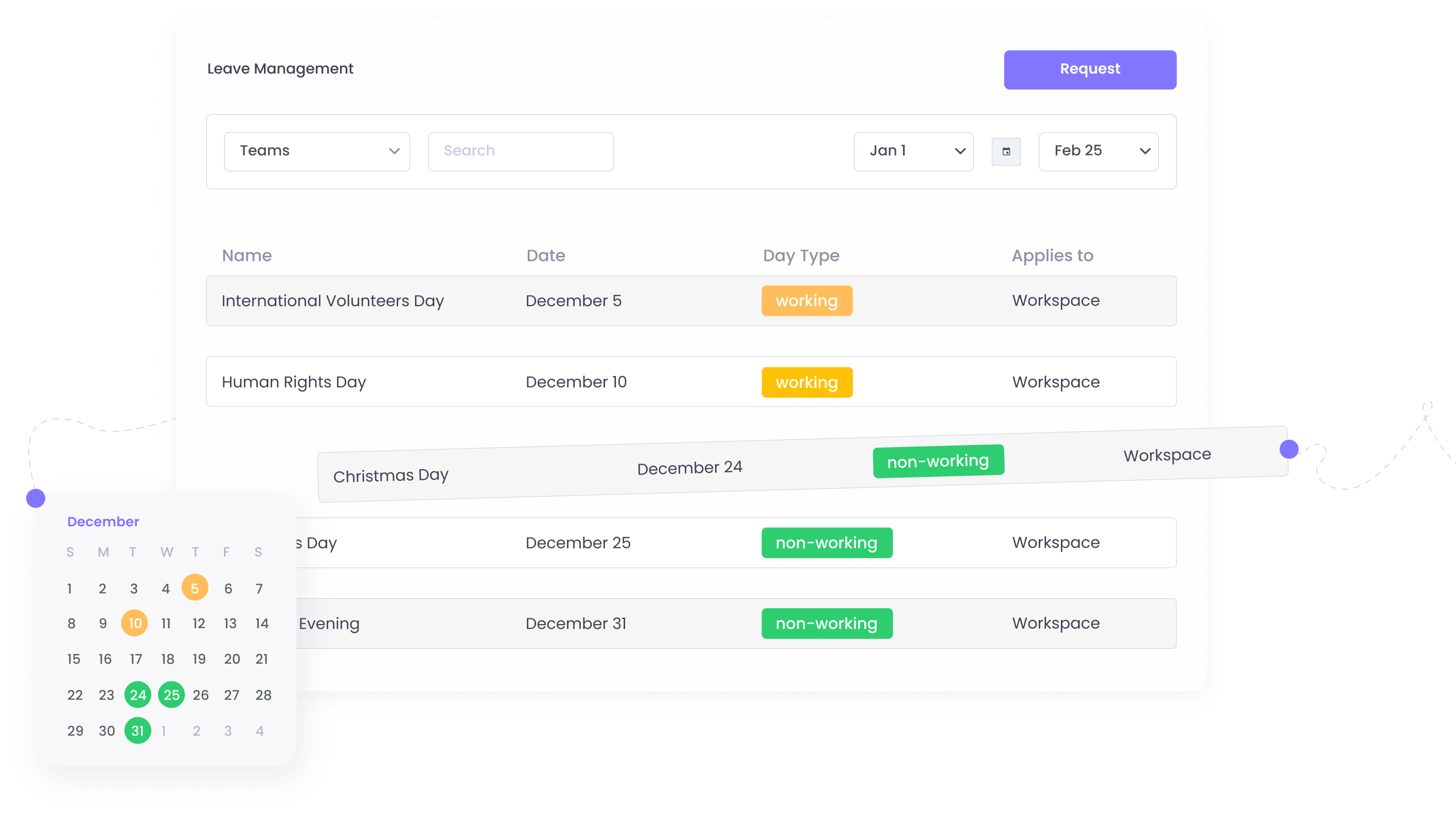 Inform your team about upcoming holidays and non-working days with automated notifications. WebWork Bot does it and more for you.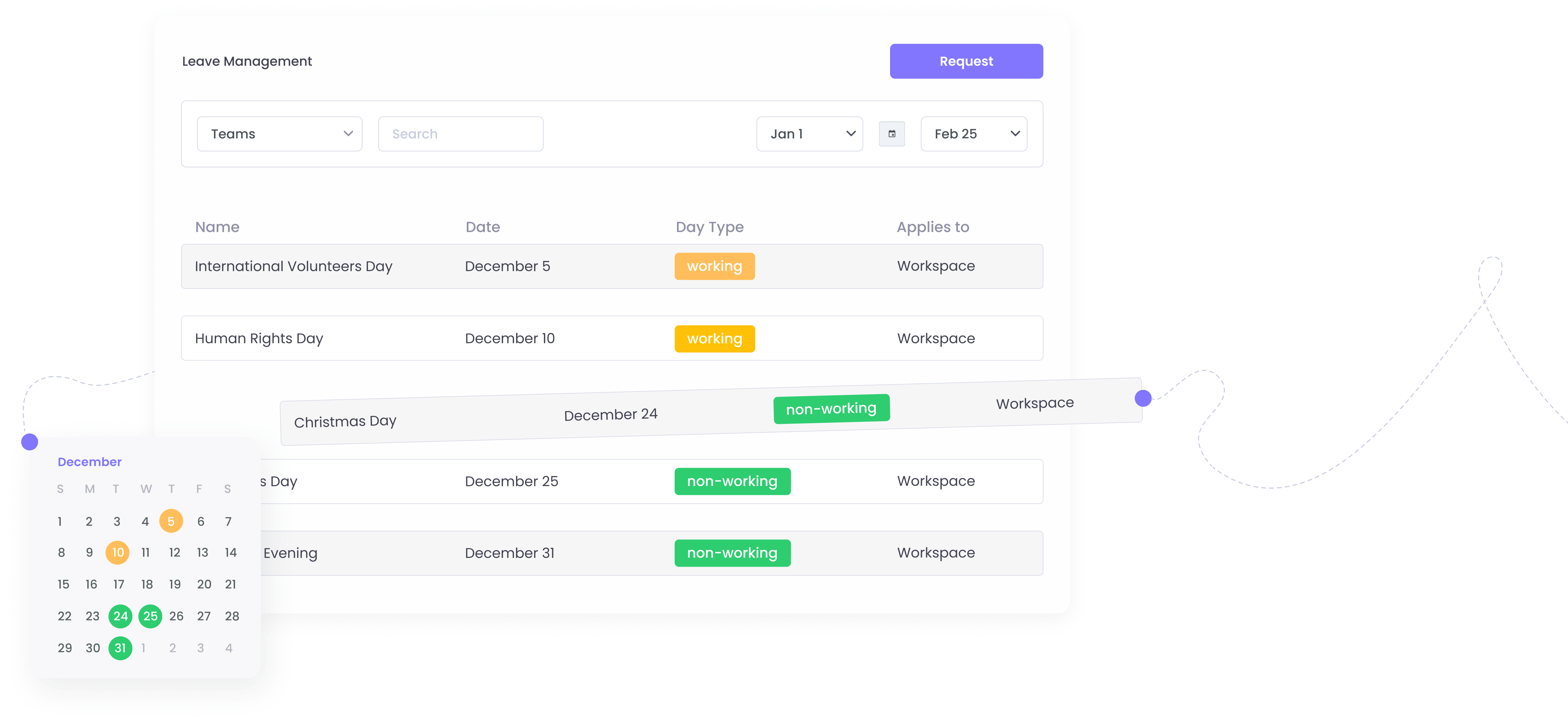 Notify Your Team on Slack
Notify Your Team on
Slack
Add
holidays
and
memorial
days to your workspace. If you use Slack, integrate it with WebWork Bot and it will notify your team without your further intervention.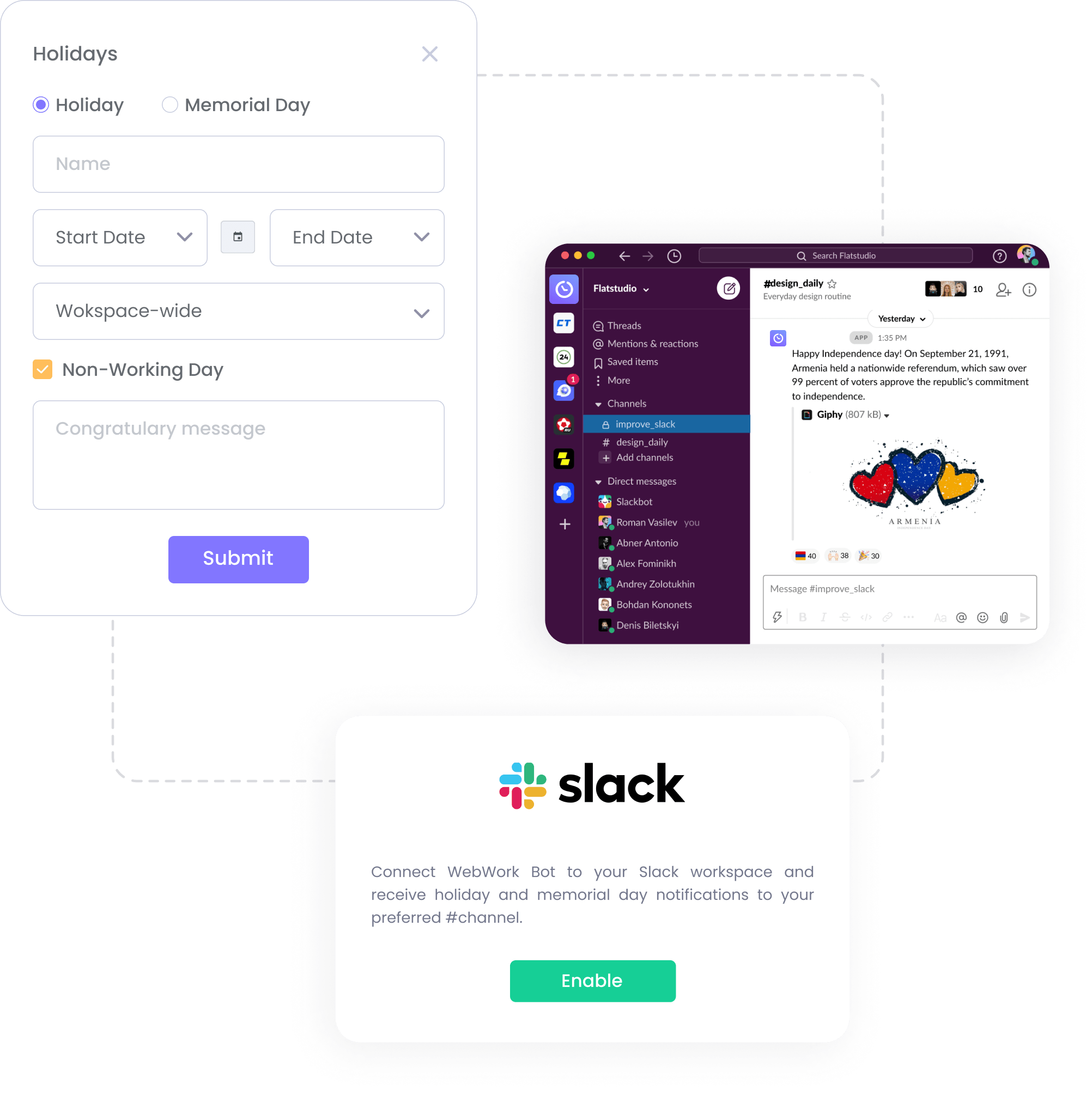 How does it work?
First, you write a congratulatory message for each holiday and memorial day in the settings. Then you mark each as working or non-working days, choose workspace-wide or team-wide and it's ready.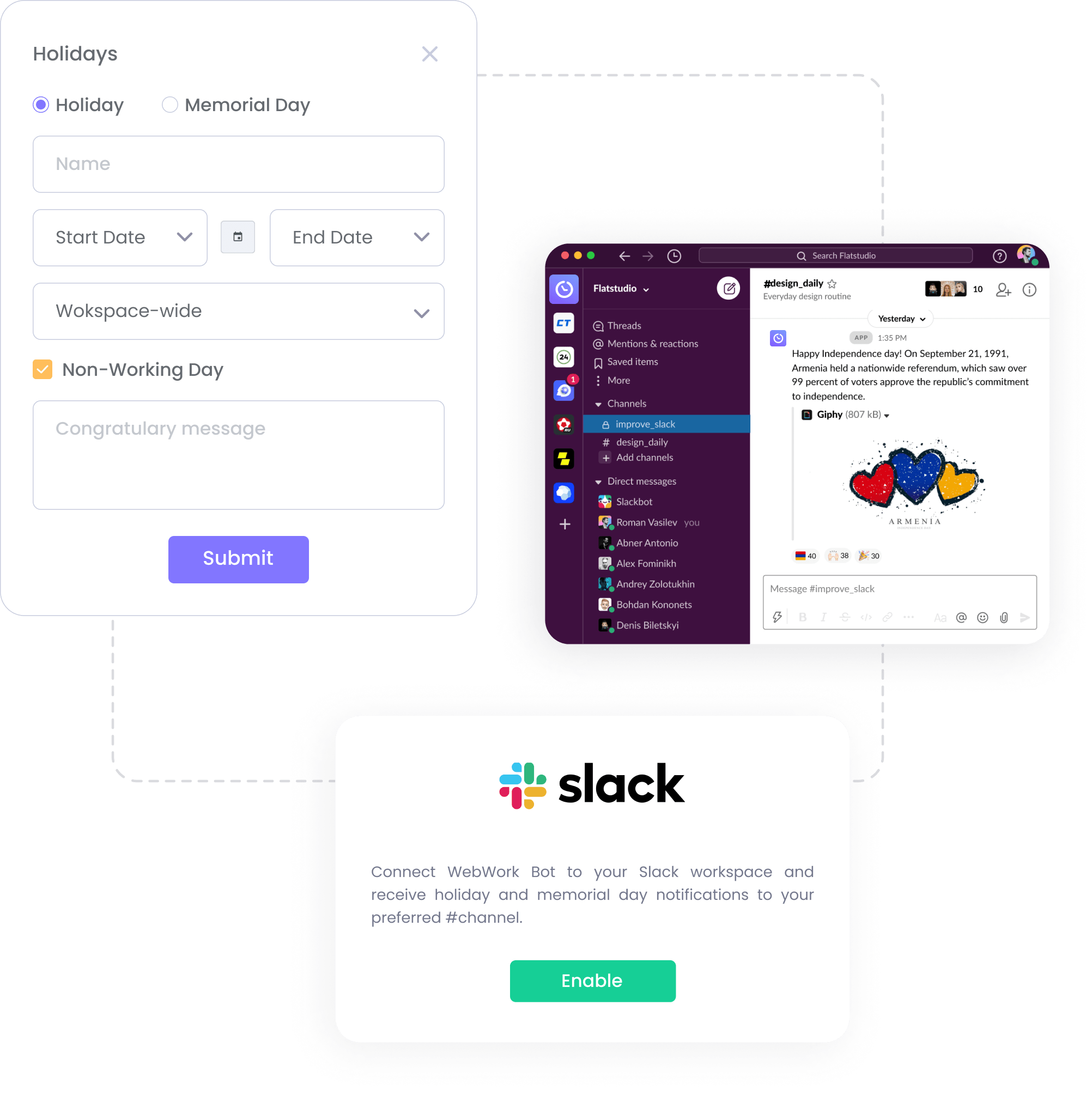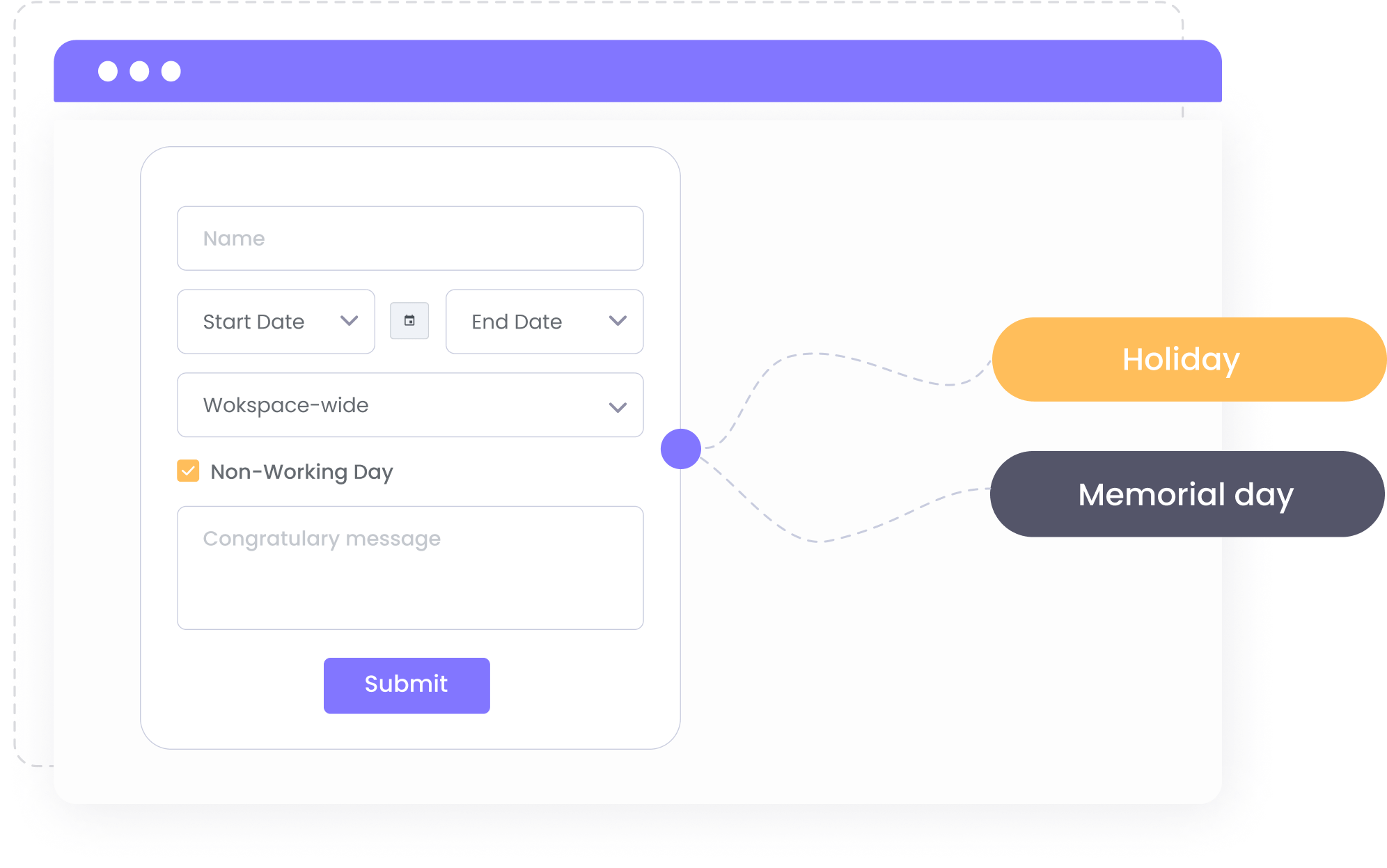 WebWork Saves You Time for More Important Things
WebWork Bot notifies your team of the upcoming public holidays, memorial days, and non-working days, so that you or your HR don't have to spend time doing it manually. Instead, you can spend that time on more beneficial work.
Other Features You'll Love
Leave Management
Arrange or request time off through WebWork's leave management system. WebWork automates the process so that you don't have to fill out sheets manually. Not only managers, but employees can also request time off and wait for approval.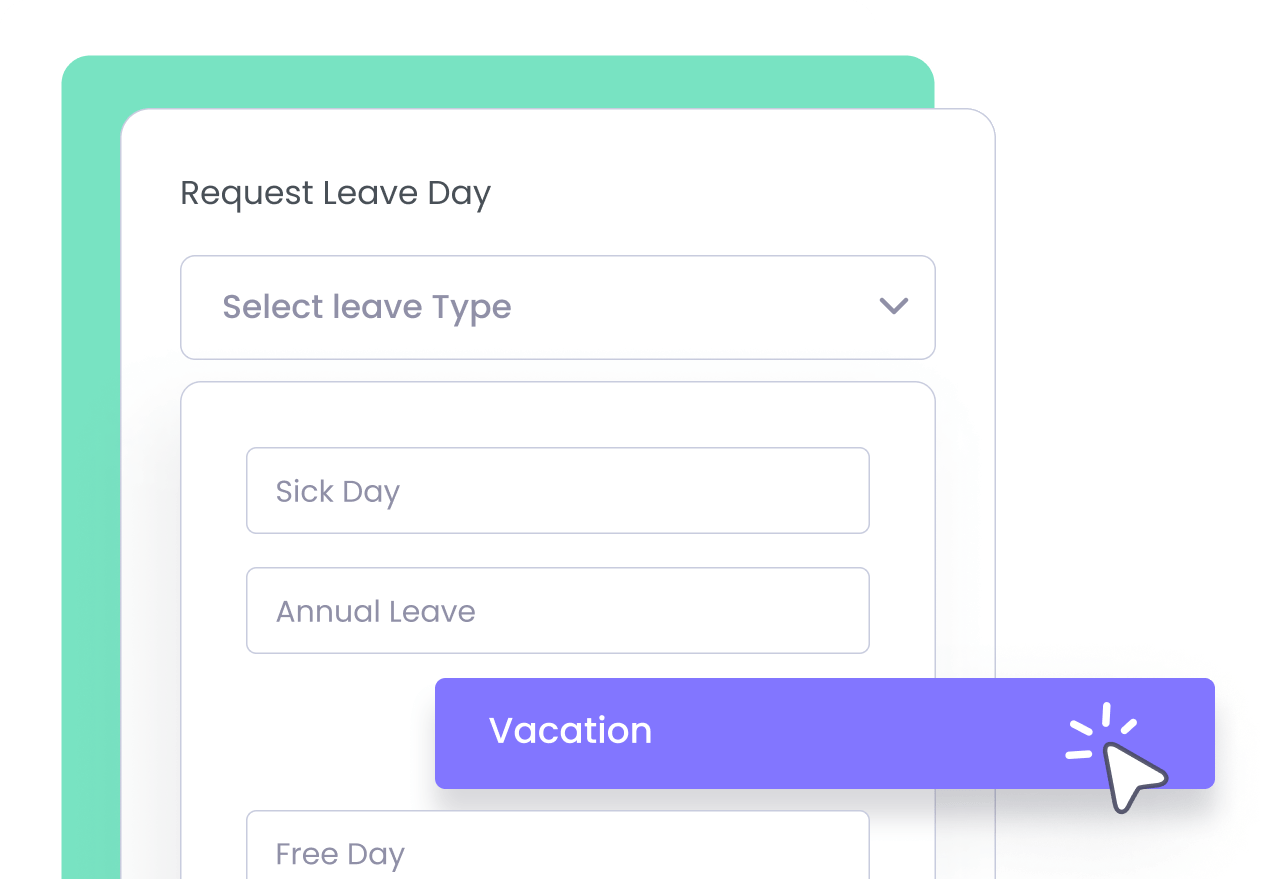 Activity Level Monitoring
See how active your employees are during working hours. WebWork tracks activity level based on the number of mouse clicks and keystrokes. Then it gives you detailed reports which you can use to determine the productivity level of your employees.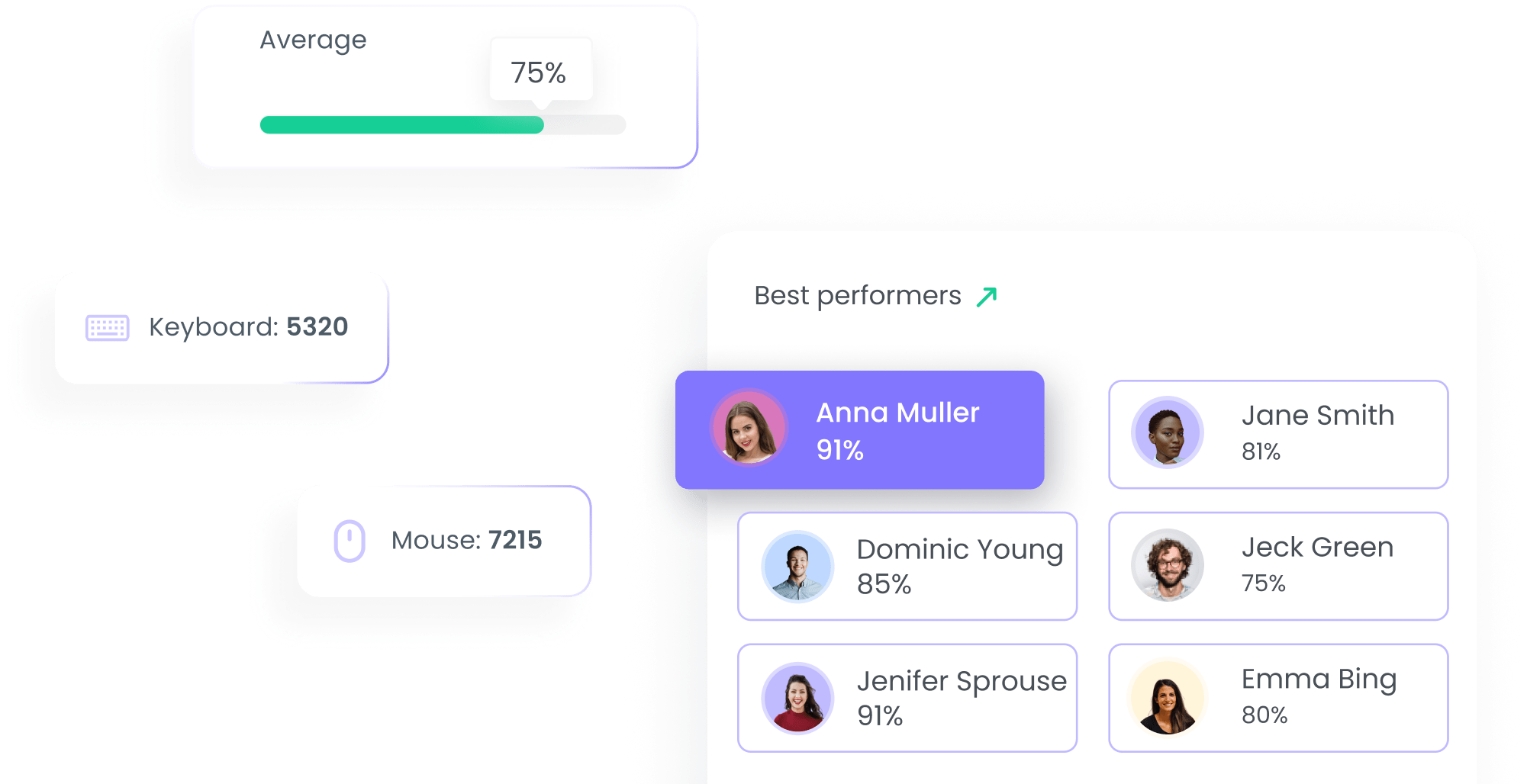 Task Management
Assign tasks to your team members on WebWork. Other than time tracking, WebWork also functions as a task and project manager. You can create tasks, add priority, deadlines, write comments and track the time spent on them.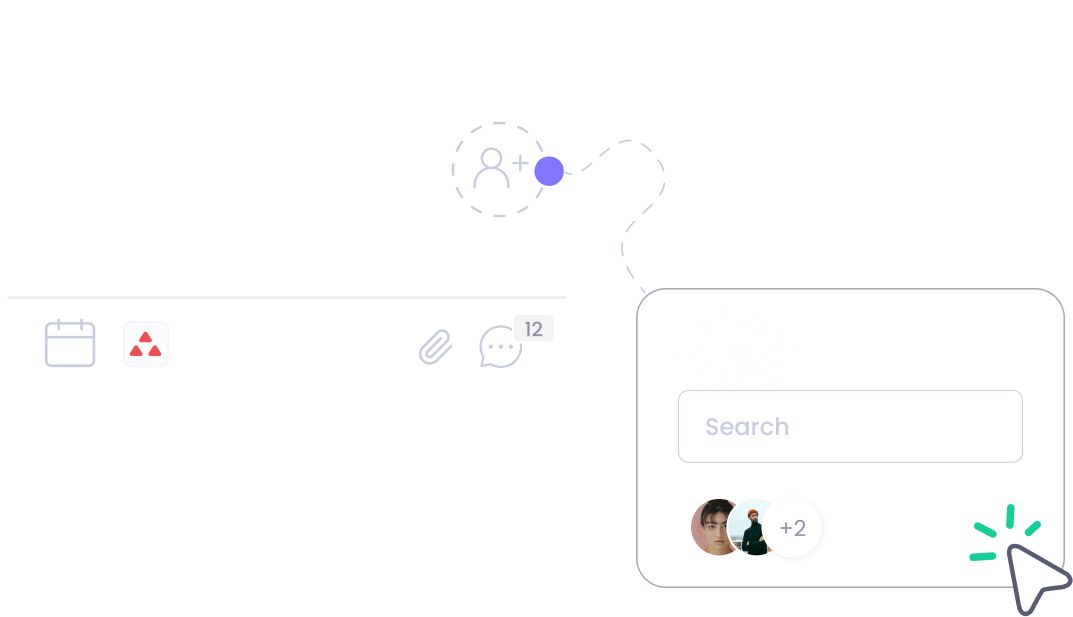 FAQs
Do I need to write the congratulatory messages or does WebWork provide them?

You need to write a message for each holiday and memorial day yourself in the settings. Then WebWork will use them in the notifications.
Can I integrate WebWork Bot with other messengers?

Currently, you can integrate WebWork Bot with Slack only.
Does WebWork Bot have other functions on Slack?

Yes. WebWork Bot sends not only holiday and memorial day notifications, but also birthday congratulations, stand-up information, and WebWork tasks.
Does attendance count during non-working days?

Yes, it does if you work on a non-working day, but if you don't work, it doesn't count as absence. Starting late and leaving early are also not counted.