Time Tracker with
Screenshots
WebWork is a Time Tracking and Employee Monitoring software for companies and remote teams with features you need most: Time Tracking, Screenshots, Apps & Web Usage, Attendance Monitoring, Tasks and more.
14-day free trial
No credit card required
Reviews from
51K+
happy users below and beyond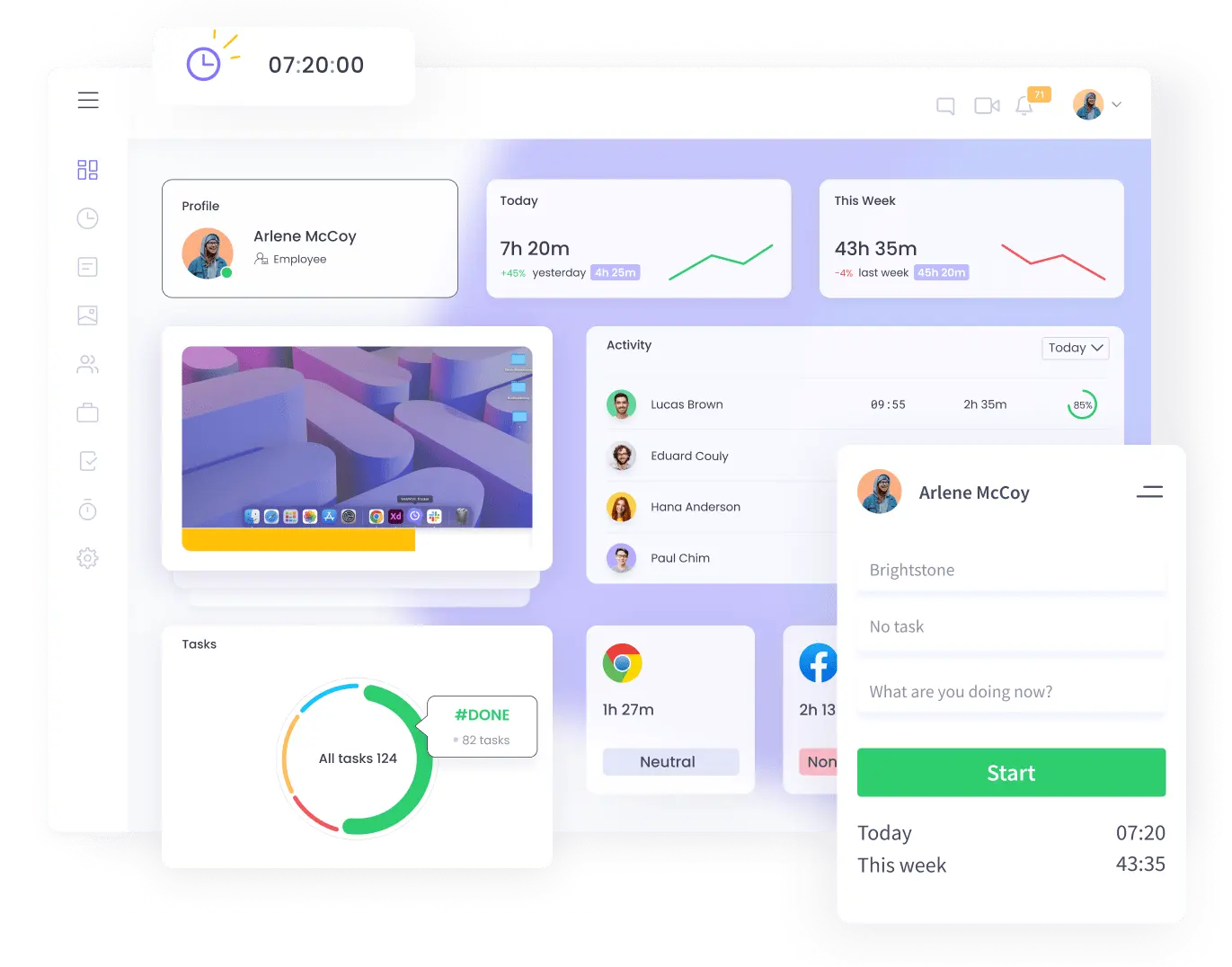 Join Thousands Who Choose to Be Productive
Choose the Features You Need
Select the features to get started
Time Tracker with Screenshots and Reports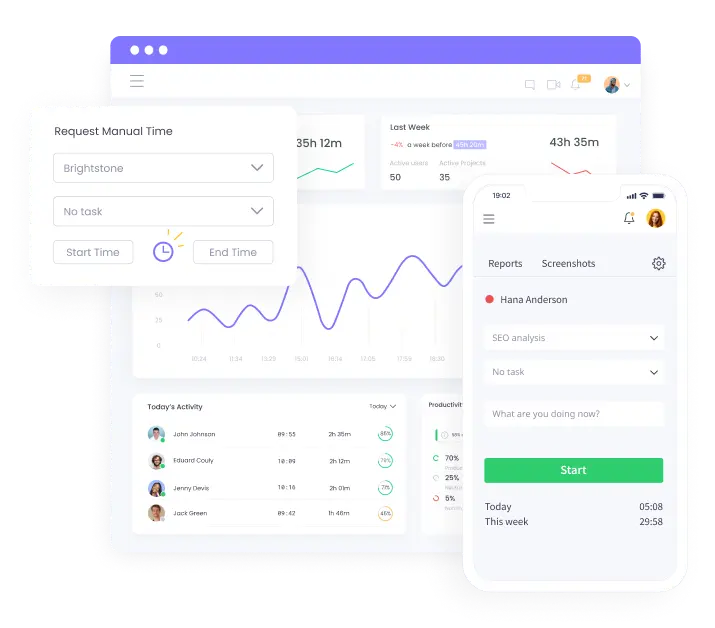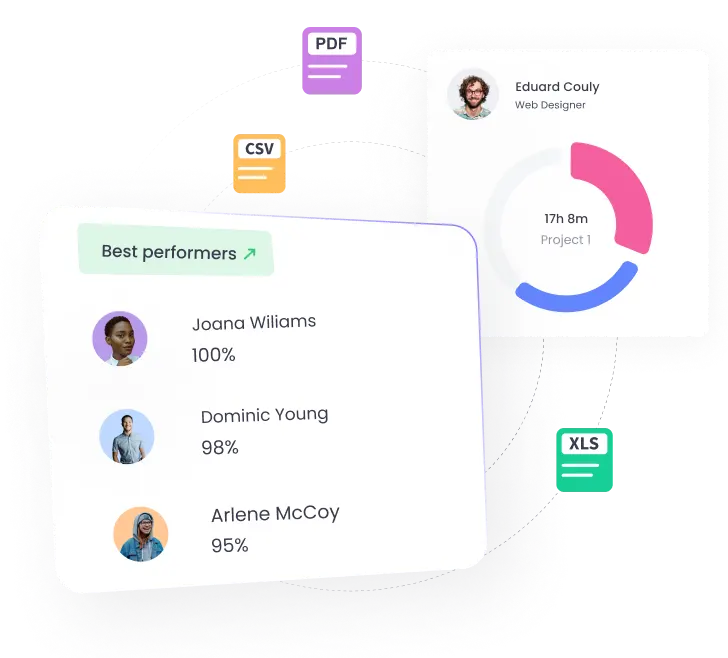 Reports
Timesheet Reports
See the worked hours and earned amounts of each team member based on Contract, Project and Member.
Statistics and Analytics
See the statistics of worked hours and earned amounts in the form of pie charts.
Exportable Reports
Export the reports in formats such as CSV, XLS and PDF and share them with your clients.
Productivity Reports
Find out how productive your team members are based on mouse clicks, keystrokes and time spent on platforms.
Billable Hours and Invoices
Billable Contracts
Make your contract billable by setting an hourly rate and the tracker will calculate the amount earned based on the worked hours.
Invoicing
Create invoices based on your tracked billable hours. Fill the required information, generate the invoice and send it to your client.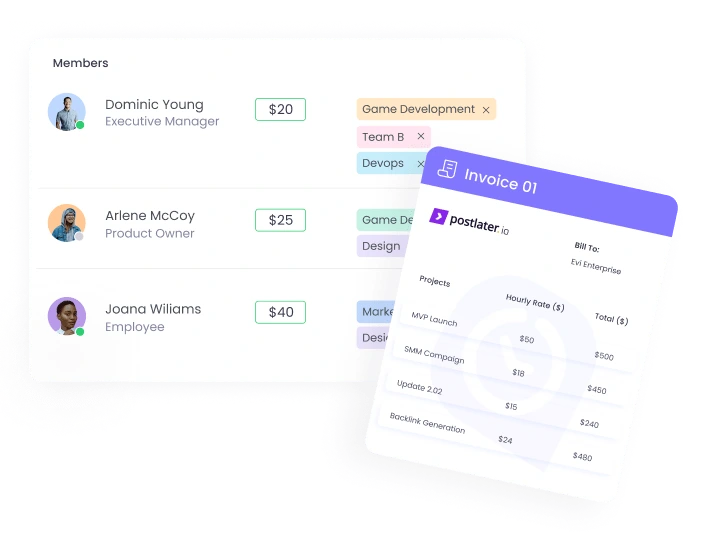 Monitor Remote Employees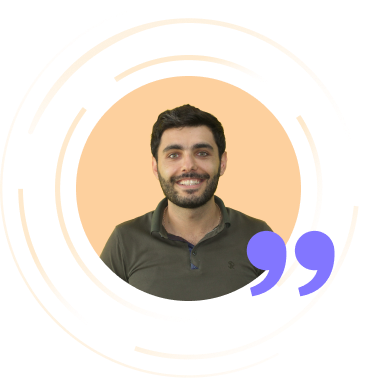 David O.
"We have nothing but great user experience with WebWork Time Tracker. It has many helpful features that strengthen the collaboration among team members. That's by helping in tracking the workflow among all staff, as well as it gears our productivity to the next level".
Manage Your Projects and Tasks
Connect your favorite tools to effectively plan your workday
Project Management
Start projects and track time spent on them all inside the tracker. Create projects, assign them to team members, fill in other details and manage projects on WebWork.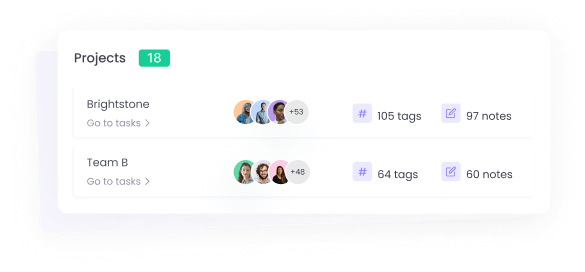 Team Chat
Work, track and chat on the same platform. WebWork has a chat that makes communication faster thus making collaboration between team members easier.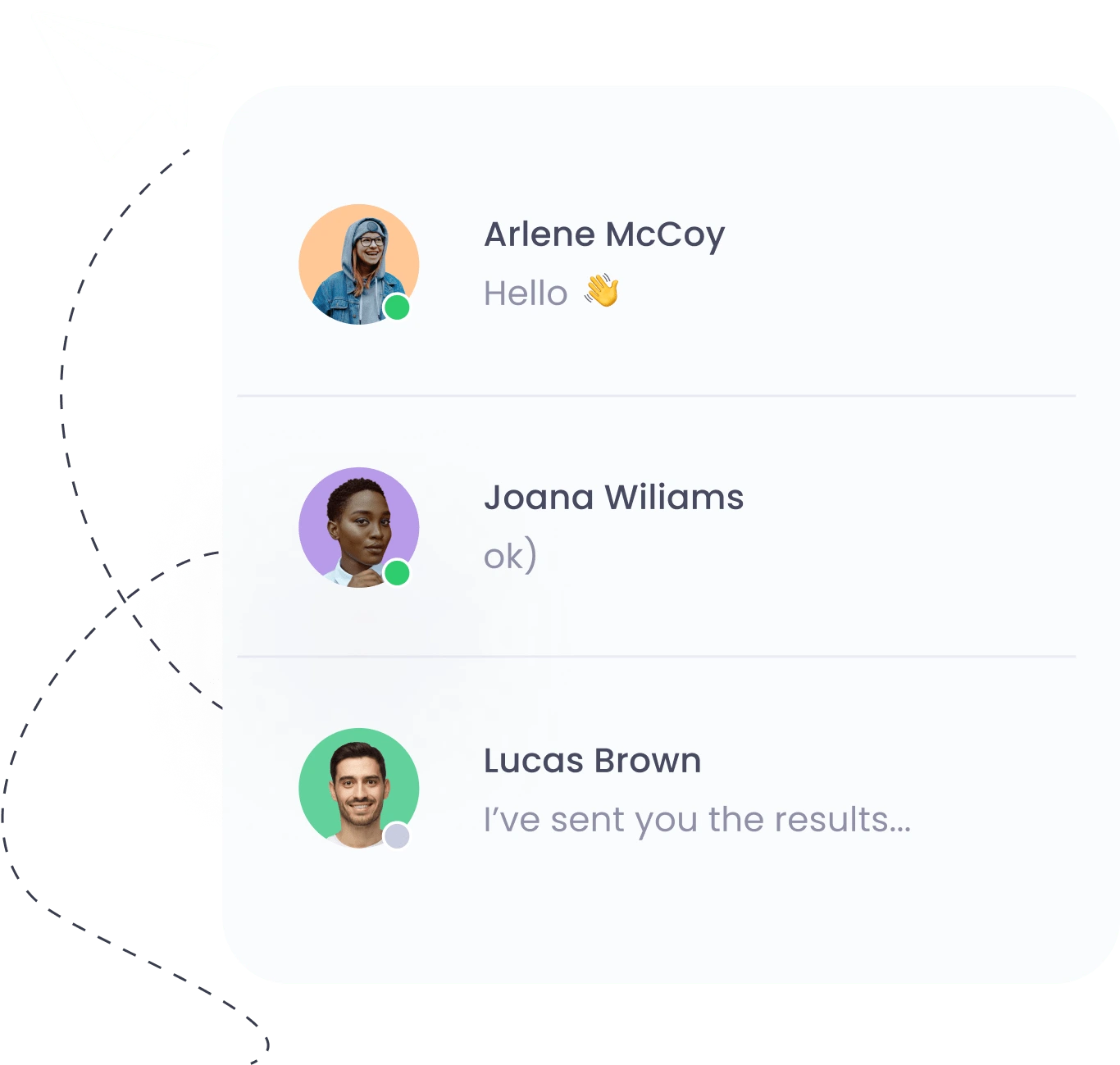 Task Management
Create and assign tasks to your team members without leaving the tracker. Watch tasks go from open to in progress to done and closed as your team members work on them.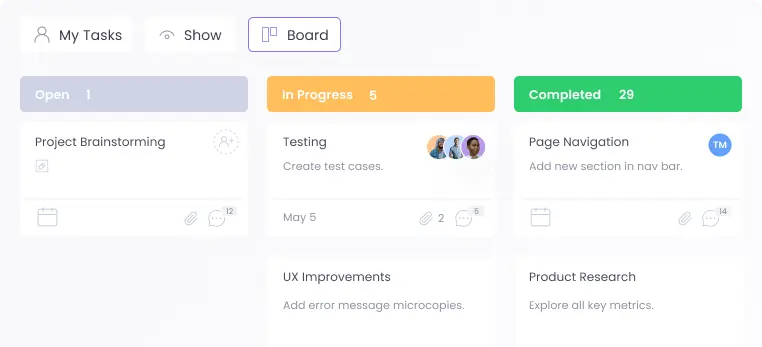 Member Types
On WebWork your team members can have positions called Member Types . Accordingly, each member type will have their roles and permissions.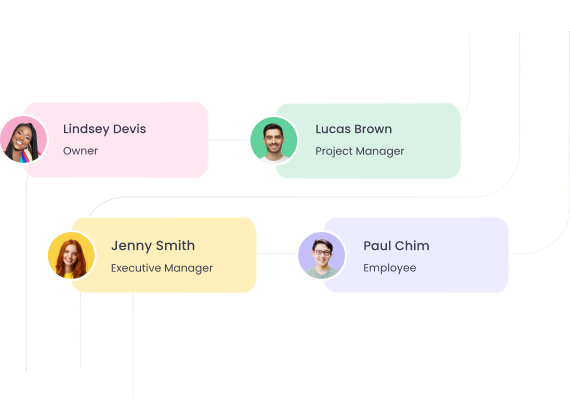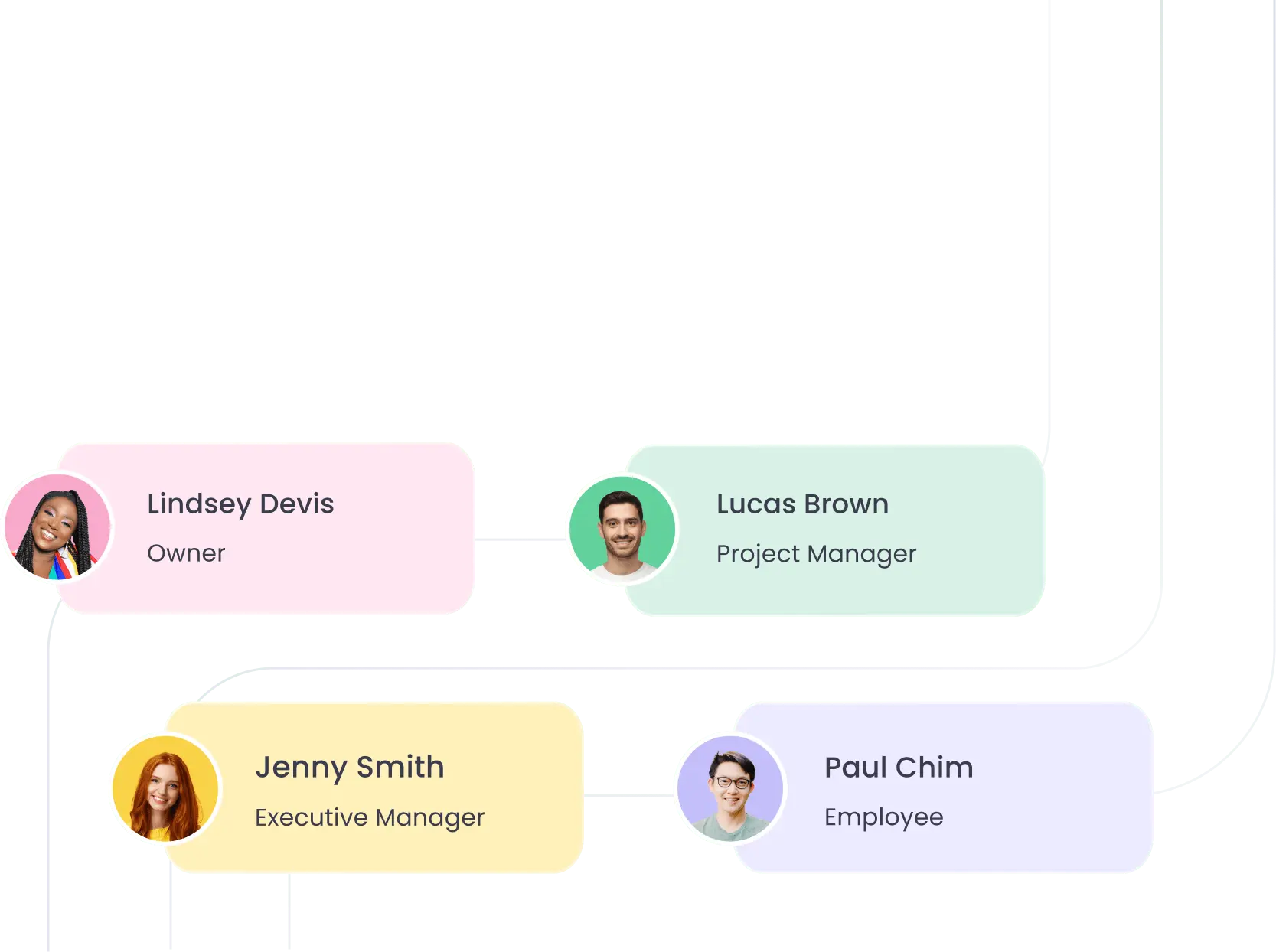 This Is How You Benefit from WebWork
WebWork Saves Time
Teams that use WebWork save on average 41:30 hours per month.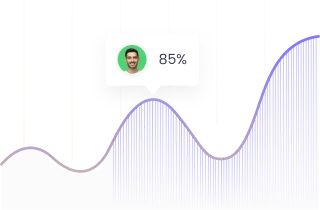 WebWork Improves Productivity
Teams that used WebWork for 3 months experienced productivity increase by 25% on average.
WebWork Increases Revenue
With WebWork you can increase your revenue by an average of $799.6 per month.
Integrate WebWork with Other Tools
Connect your favorite tools to effectively plan your workday and get complete visibility over the time your team spends on projects and tasks.
Choose the app you want to connect with WebWork Tracker and import all your projects, tasks, team members in a matter of seconds. You can see the tracked hours in the integrated systems by installing WebWork Chrome Extension.
Get Chrome Extension
Expand Your Workspace Potential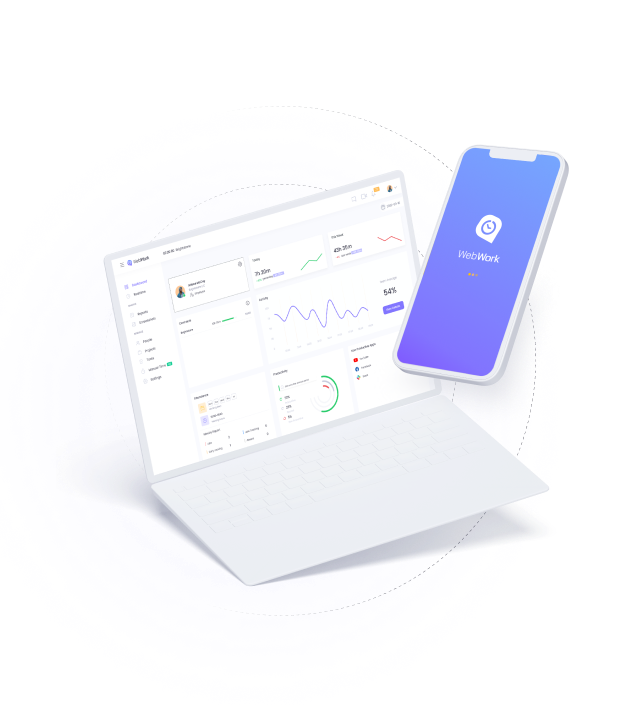 Track Time on Any Platform
WebWork Trackers are synched, making it easier for you to switch between trackers and continue your work from where you stopped.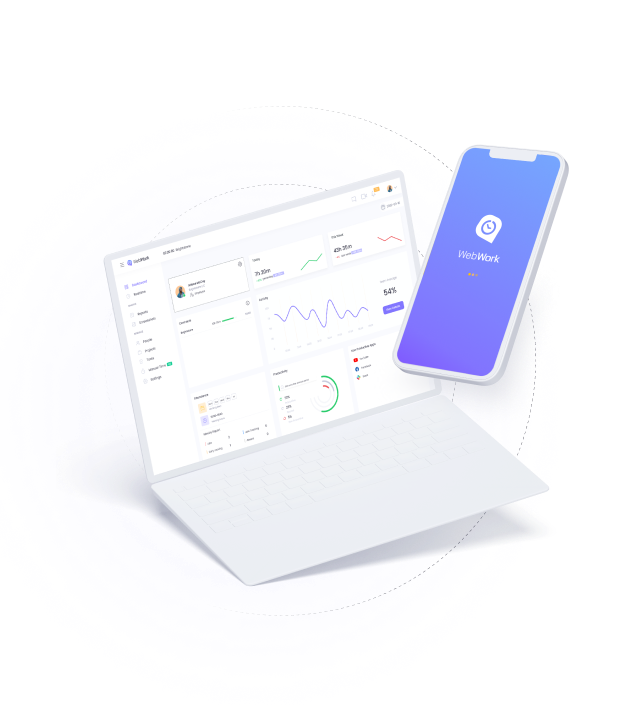 Desktop
Mobile
Web
Extension
GDPR COMPLIANT
Your Data Is Secure with WebWork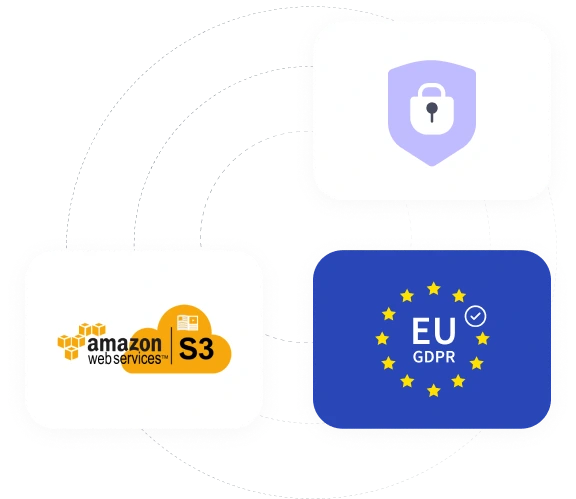 At WebWork your privacy and the security of your personal data are our priorities. By complying with the EU's General Data Protection Regulation (GDPR) law, we protect your data and ensure it is safe from third-party use. The screenshots are end-to-end encrypted and stored on the Amazon S3 cloud.
Access Controls
Data Encryption
Network Security
GDPR Compliance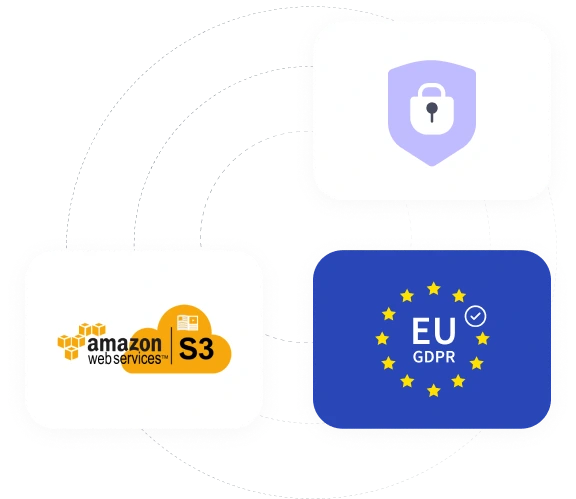 Trusted by 7500+ Companies
Our Users Are Satisfied
And that's all we care about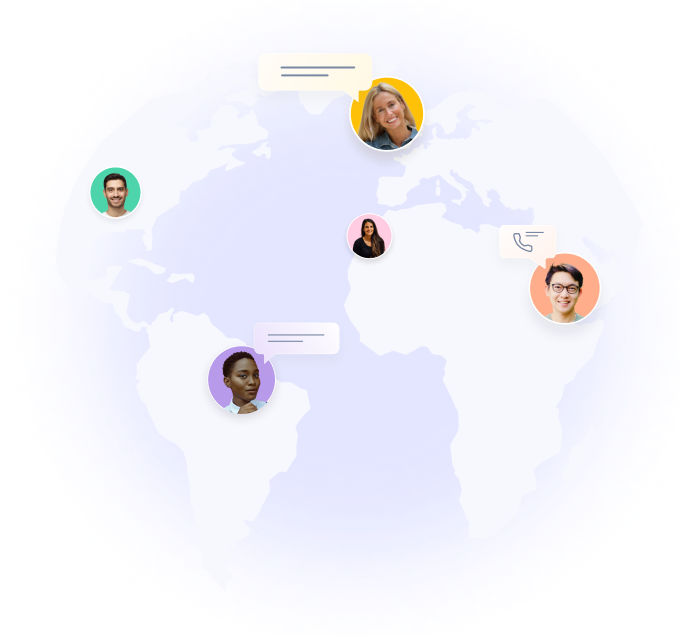 We Are Always There for You
every step of the way
24/7 support
Contact us anytime and anywhere
1.5 hour
Average response time
99%
Customer happiness rating
Recognized N1
Software with the
Happiest Users
by
Crozdeck