Activity Level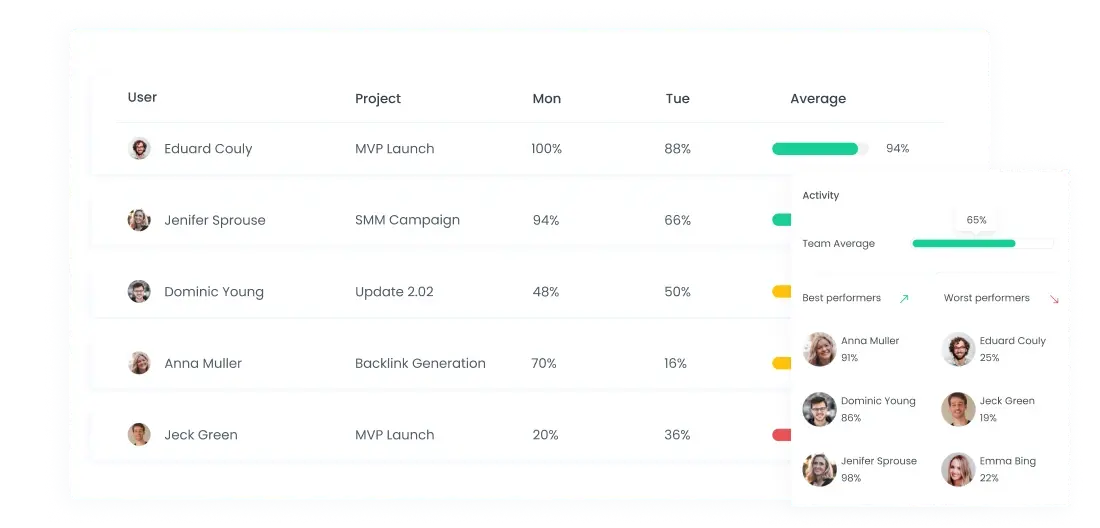 Get more detailed information about the average activity of a whole day/week by percentage with activity levels of employees based on their mouse clicks and keyboard strokes . Use the Activity Level feature of WebWork Time Tracker to measure team's performance and to see progress throughout the week.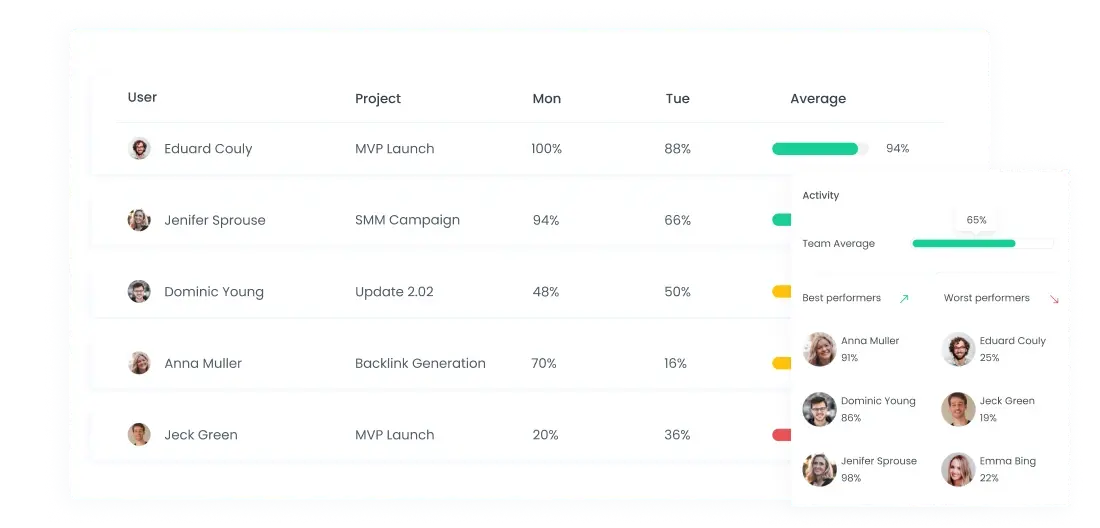 Accurate data
Measure Activity Level with Time Tracking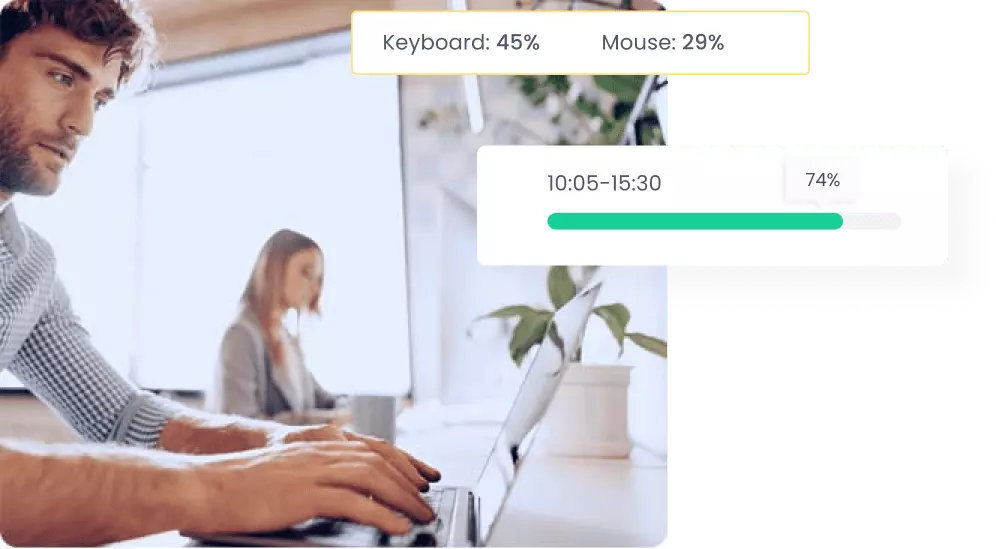 Track your Team's Activity
WebWork Time Tracker offers three activity levels. Each of them is shown by a different color next to the user's name and indicate the average activity level of a whole day.
How is Activity Level Generated?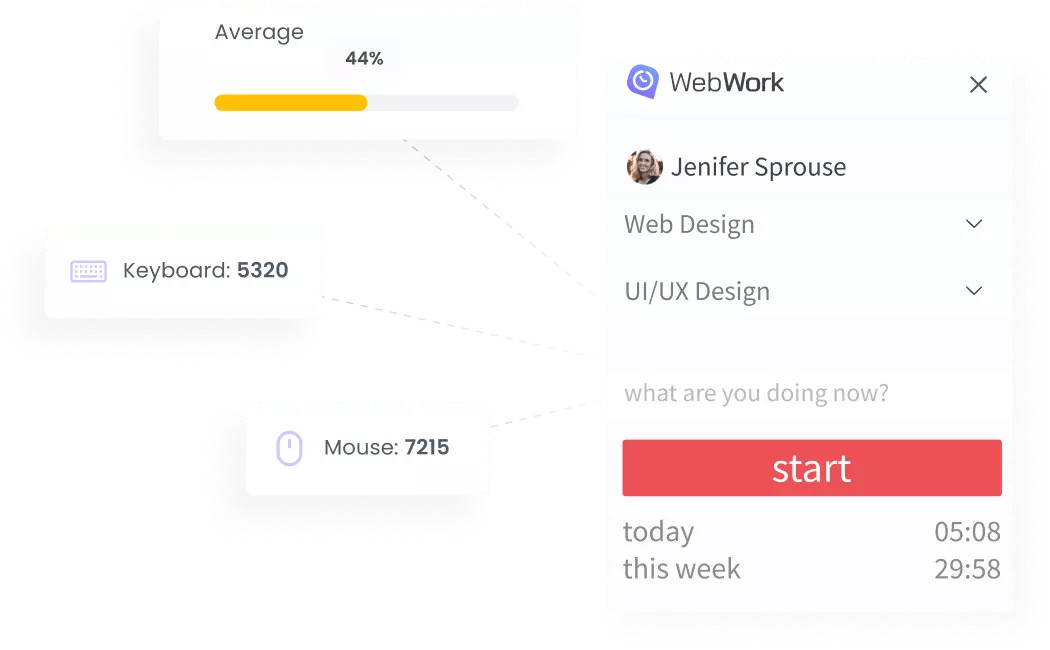 Activity level feature is available only on the Desktop Tracker like the Screenshots and Apps & Websites Usage Monitoring features. The activity level is generated by using a well-calculated formula that measures the percentage based on the quantity of mouse clicks and keystrokes.
Please note, low activity level does not necessarily indicate being non-productive because it highly depends on the task. For example if an employee is reading, researching or performing some other activity he/she does not use keyboard or mouse that much. Thus, this feature needs to be measured based on individual cases.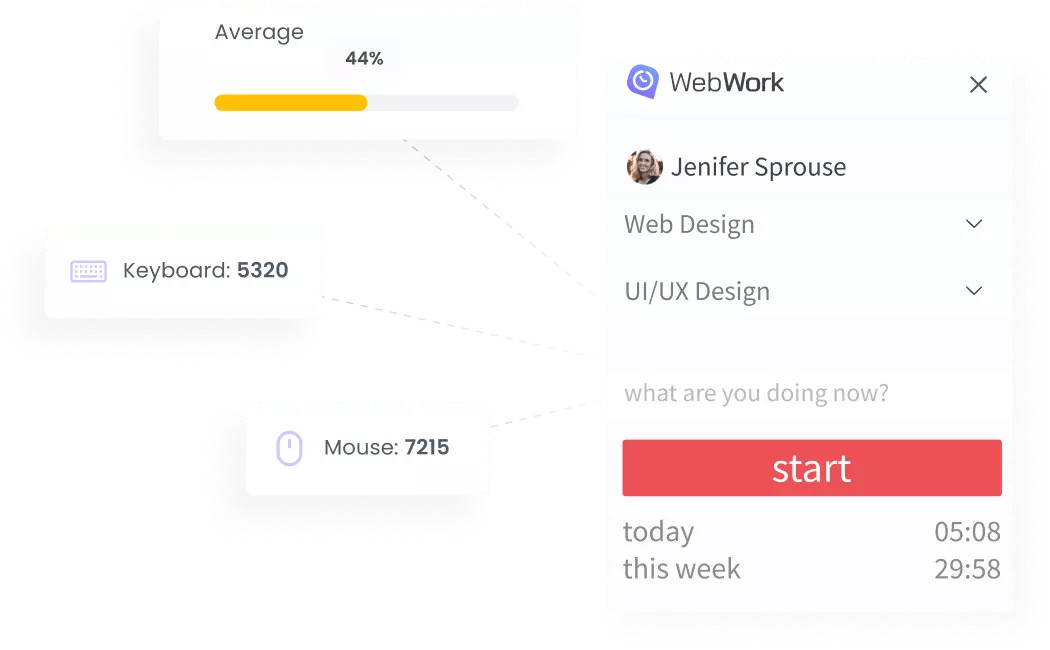 Real-time data
Where can you see the Activity Level?
Activity Level Report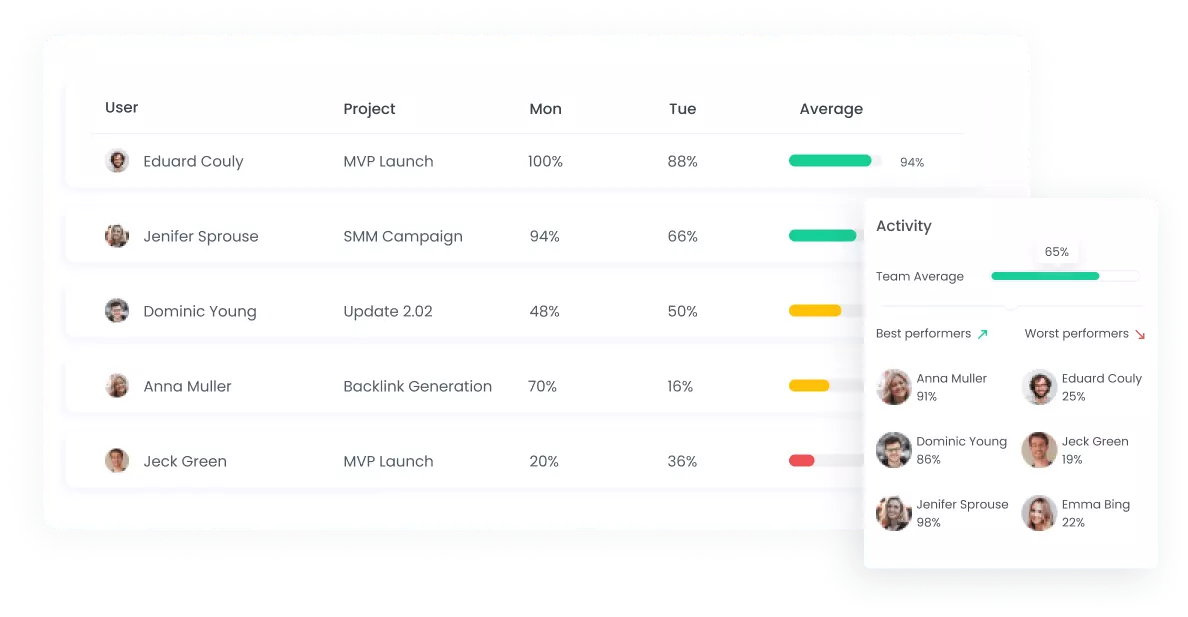 In the activity level reports page of your dashboard you'll see the activity level by percentage.
Here you will have the opportunity to see the average activity level of each member by day, week or month.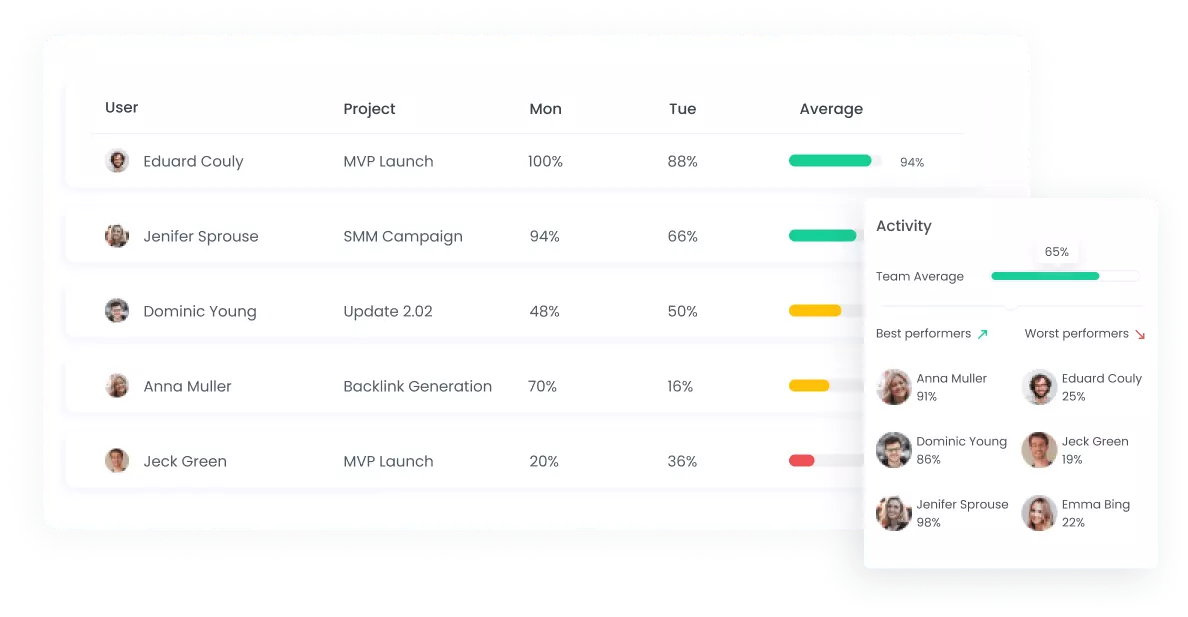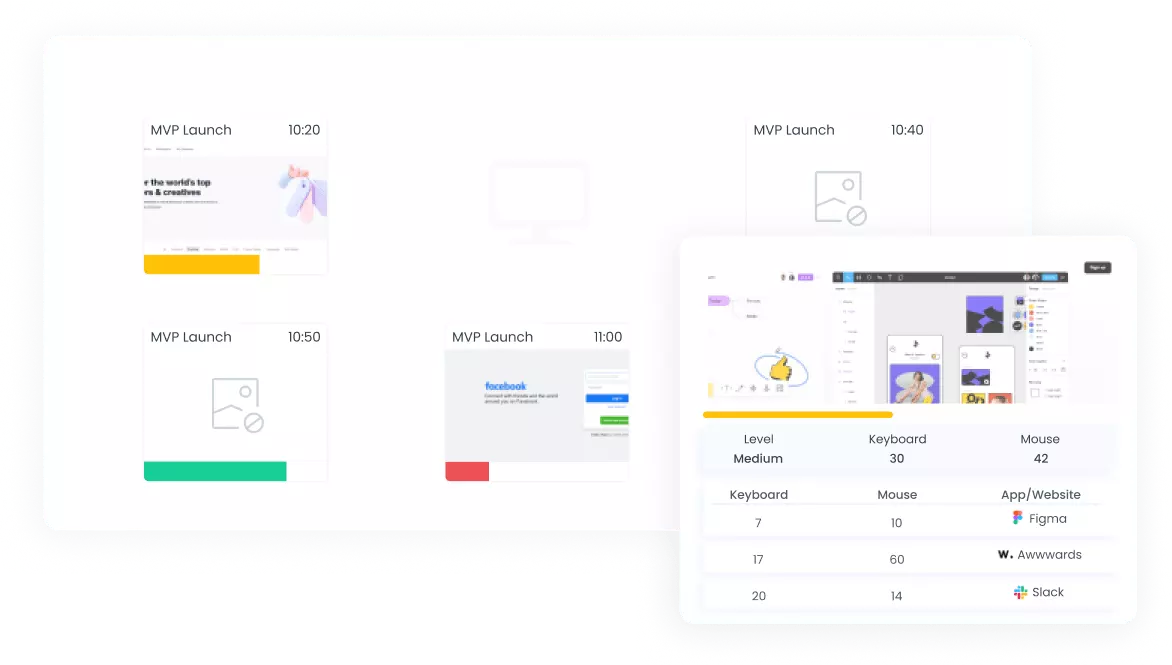 Screenshot Report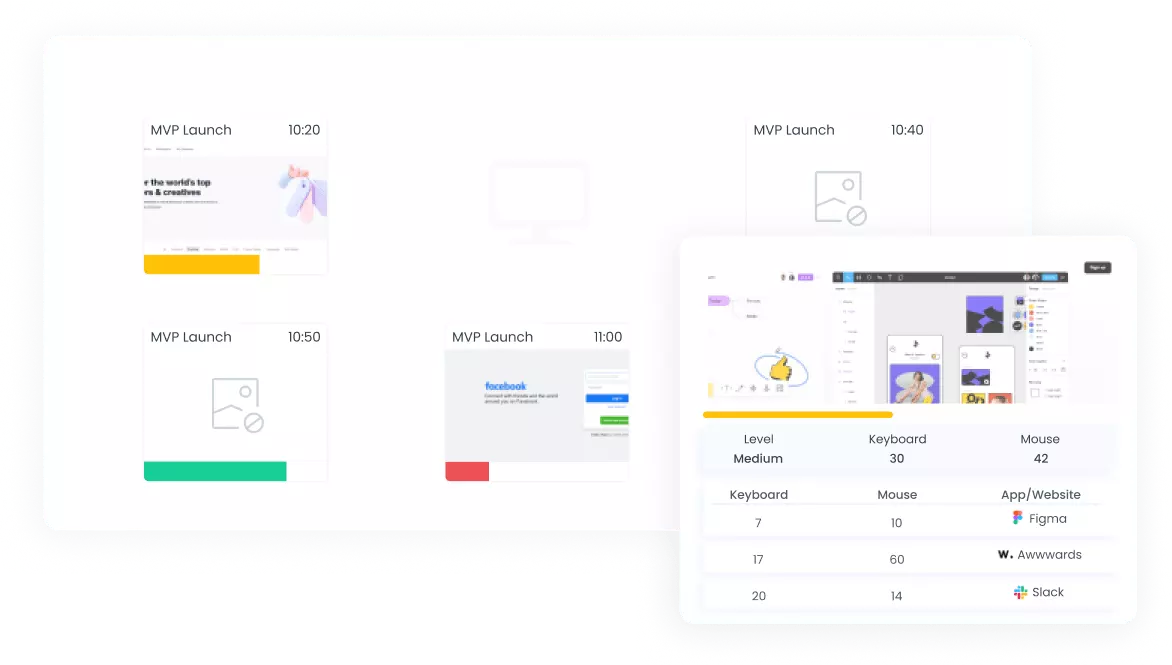 On the Screenshot Report page you can click on each screenshot and see all events per minute, the quantity of keyboard and mouse usage for each app and website.
Time Tracker shows only the quantity of mouse clicks and keystrokes but not where you click or what you type.
Find the Top Members of your Team

Identify the Top Members on your Dashboard and analyze
productivity
of others for getting more results in the future.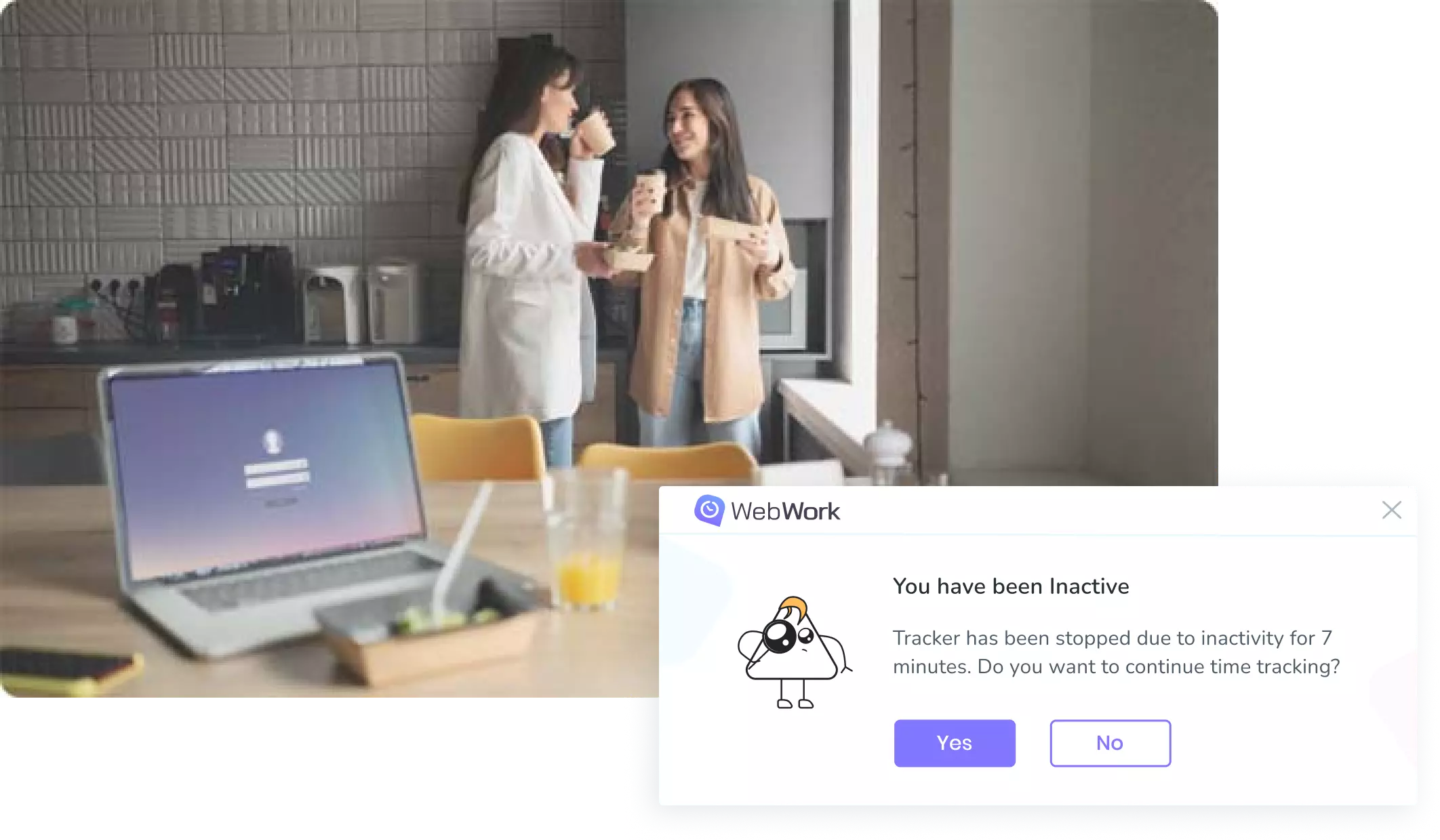 Desktop Tracker and Activity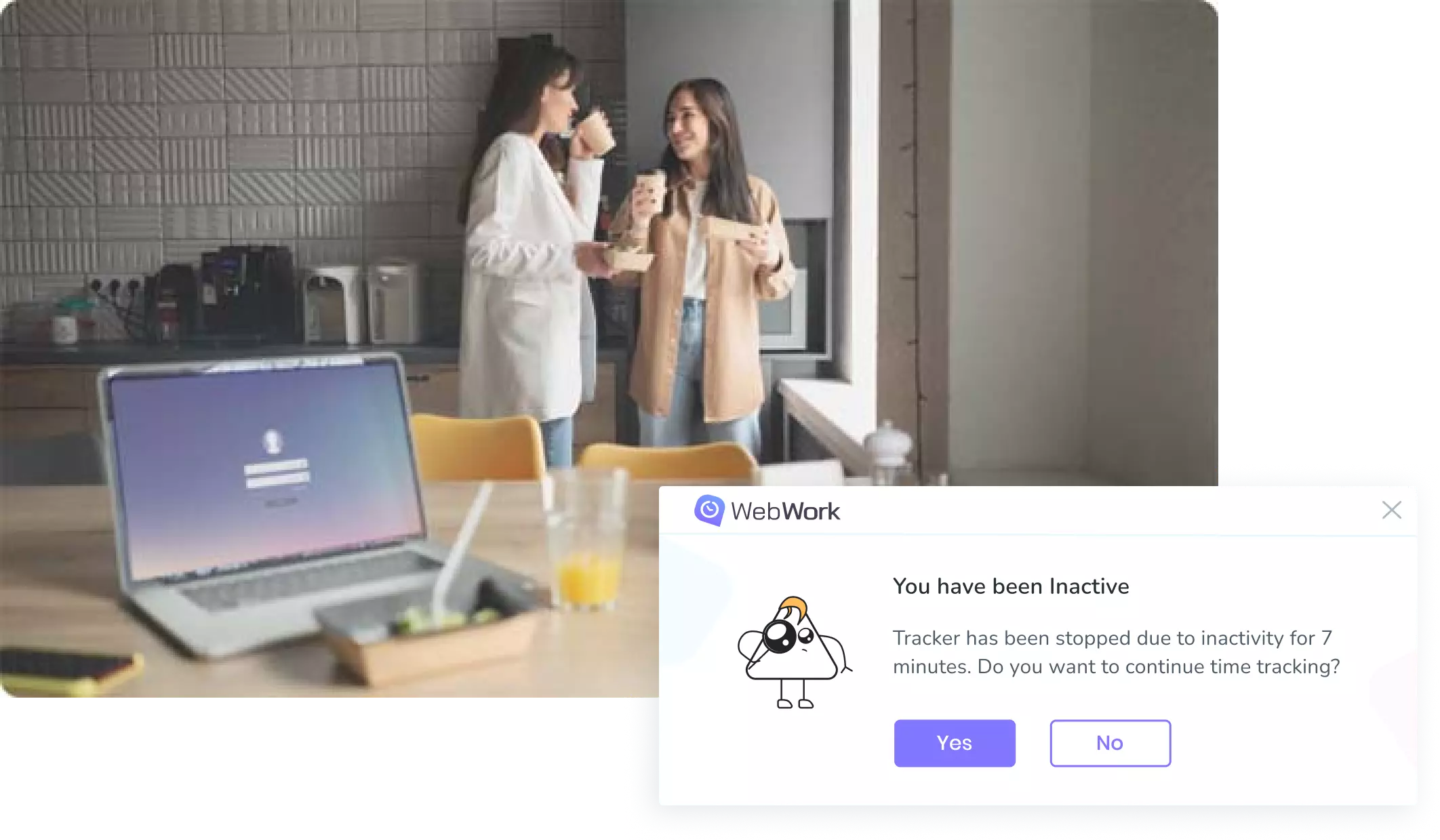 The Desktop Tracker automatically stops tracking time if you don't perform any activity for a certain time interval. It means that you don't use the keyboard or mouse for 7 minutes or more.
The inactivity interval is set to 7 minutes by default and can be changed by the owner of the workspace.
FAQs
Can I export Activity Reports?

Yes, you can create reports which will show user name, activity description, project name, duration, date and easily export them in different formats.
Who can see all data about activity levels?

All reports and statistics are available for the executive manager and owner. The project manager can see reports and statistics of projects where he/she is a manager.
Does the tracker show what I type or where I click?

No, the tracker only tracks the quantity of mouse clicks and keystrokes. No one can see what you have typed or where you have clicked.
Make your Managing Process easier with Activity Levels Monitoring