Tasks
Checklist and Kanban boards for Task Management

WebWork Time Tracker suggests unique and easy to use real-time task management system directly in your WebWork account.
It is very easy to be a project manager in WebWork Time Tracker. Organizing your team's projects and tasks has never been so fast. It is very easy to create, assign, complete and delete tasks. User is able to organize tasks and easily reorder them with drag and drop function. It is essential that users are able to track time on each task and gather reports.
Webwork Task Manager has 2 boards:
Checkbox Board
This is a quick and easy way to type your tasks and assign to employees and follow their progress. With just one click on the checkbox user is marking a task as done and it drops down automatically. While you are away, you can get a quick overview of open and closed tasks and decide what your team should focus on that day.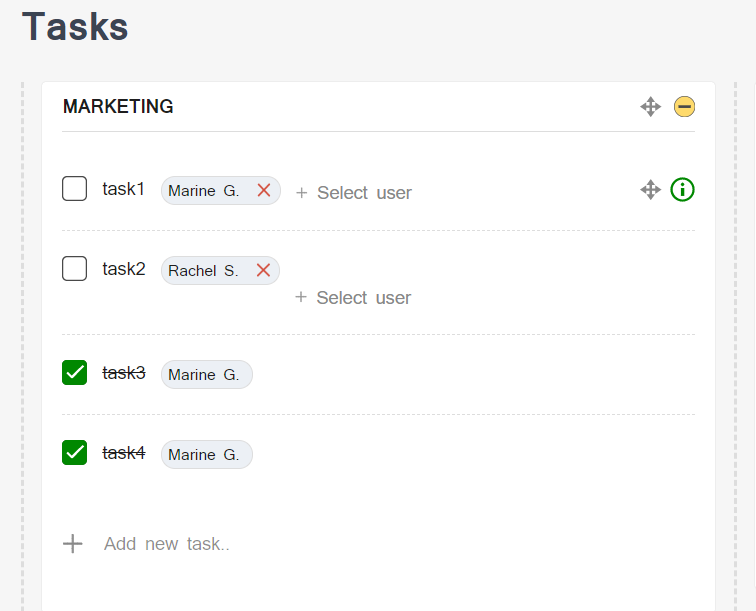 Each task holds space for all the information you need to successfully complete it. By clicking the info button next to the task you can go inside task, where you can have a more detailed description, available attachments, statuses and comments regarding the task. Here you can mention the start date and mark the deadline for the task.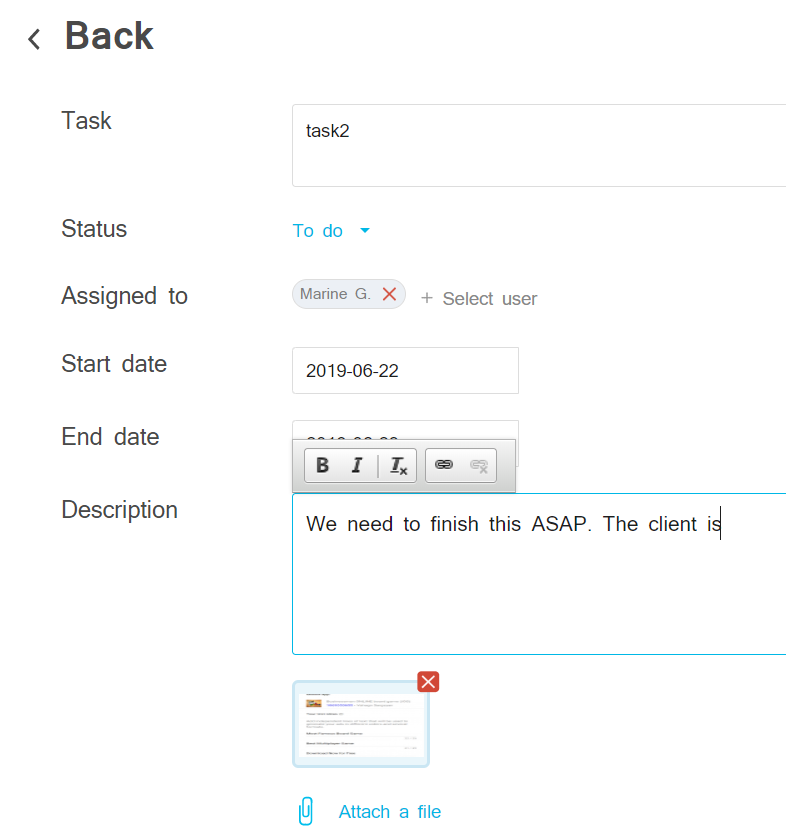 Kanban Board
This view is designed for Kanban board lovers. You just simply need to drag and drop your tasks from to Do-Doing-Done. It is a flexible and efficient way for managing and organizing your tasks. It is also perfect for tracking the process of the task. You can get more detailed information for each task by clicking the info button.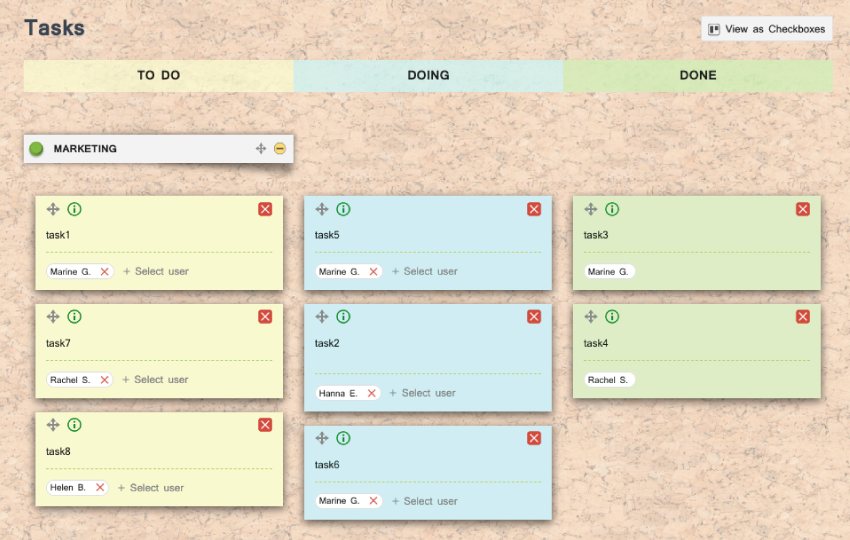 These two boards are working synchronized.
So the changes in one board are being reflected in the other one immediately.