Tasks
Task management system within your account

WebWork Time Tracker suggests unique and easy way to use real-time task management system directly in your WebWork account.
Easy-to-use task management tool with all necessary functions for helping you to monitor your team's progress in real time and help them do their best work. It will allow you to track how much time it takes to complete tasks, see who's working on what and ensure everyone gets job done on time.
Powerful task management system
WebWork task management tool is much more than just a list of to dos. It allows you to share files, add comments, set deadlines, prioritize your workload using task attributes like priority, status. Also easily organize your tasks and reorder them with drag and drop function.
It is a flexible platform for optimizing your team's workflows.
How to use WebWork task management tool
Each task holds space for all the information you need to successfully complete it. By clicking the edit button next to the task you can go inside task and fill it. Also, you can easily set deadlines and priorities just on the task list.
Every time when others are commenting, editing or changing the task you are assigned, you will get notifications to stay up to date and never miss updates.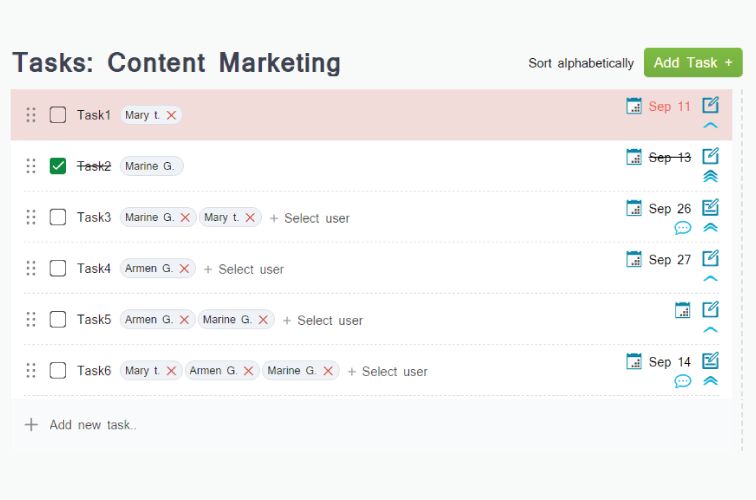 No more missed deadlines
WebWork task management tool not only enables teams to flexibly organize and prioritize work but also easily manage deadlines. On your dashboard you will see tasks with closer deadlines to stay up to date with your task and be sure you will meet your deadlines.
Also, you will see tasks with missed deadlines to complete them faster and increase your productivity.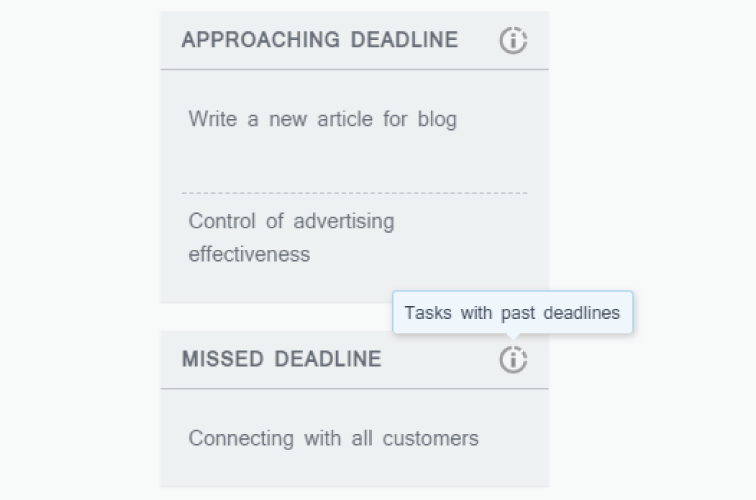 Exportable reports
Track time for each task on your team, easily filter Task report by projects and users, export them just by one click and analyze your employees productivity.
Once you know exactly where your team's time is going, you can make better estimation for future tasks and help your team increase productivity and profitability.