Let's get back to How to Use WebWork Time Tracker Part 2, where you will learn how to use more features of the tracker. In case you missed the first part, make sure you check it out to learn about Time Tracking, Screenshots, Activity Levels, and Adding Time.
In the second part, we will look at 3 more features of WebWork and learn how to use them.
1. Real-Time Monitoring
In case you are working remotely, WebWork will monitor your work process in real-time and make it accessible to your manager. Note that this function is active while you are tracking time. It shows your manager what platform you are currently on and your active status. Learn more about Real-Time Monitoring here.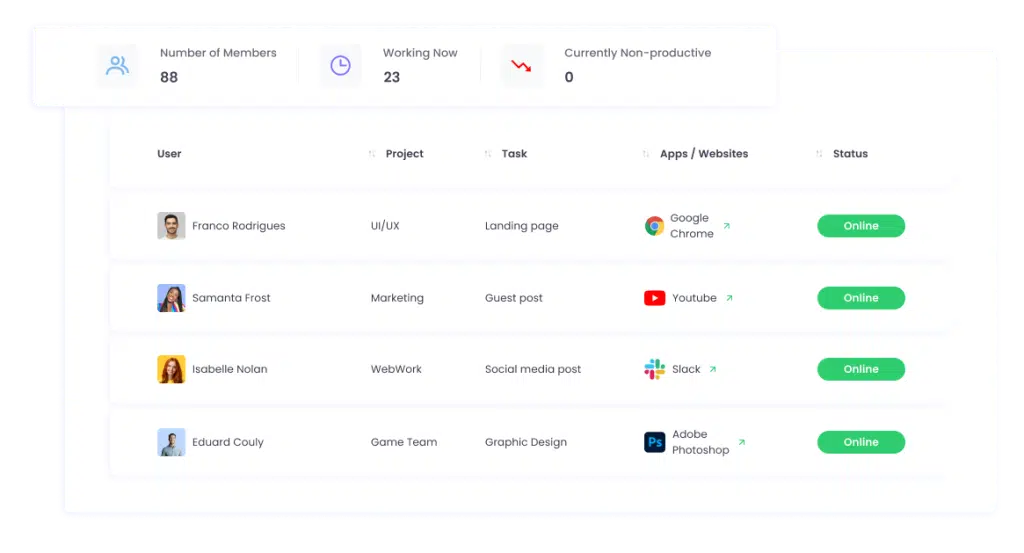 2. Invoices for Billable Contracts
On WebWork, you can create billable contracts and invoices based on them. WebWork will track your billable hours and you can use that information to create an invoice right inside the tracker.  Learn more about invoices and billable hours here.
Invoice Generation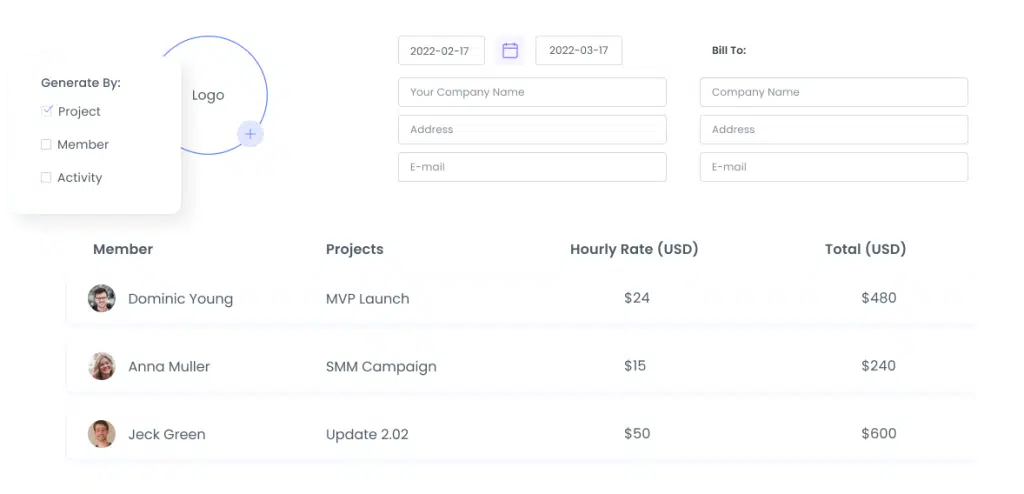 Billable Hours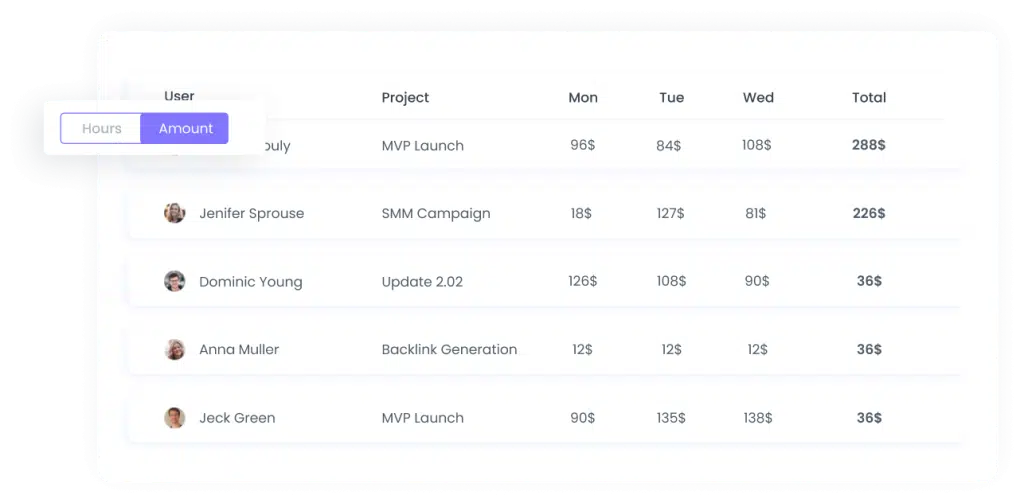 How to generate an invoice?
Go to Reports>Invoice
Fill in the information, like Bill to, Provider Name, etc.
That's it. Share it via email, or export as a PDF.

Generating by Project will allow you to see your projects and the amount due on each of them.
Generating by User will allow you to see your name only and the amount your clients will need to pay on all contracts and projects, based on preset hourly rates.
Generating by Activity will allow you to see all Activity Descriptions of your projects and their due amounts.

3. Online Reports
WebWork turns all the tracked information into detailed reports with analytics and statistics. These include timesheet reports that show your worked hours per day, attendance reports, that show the beginning and end of work time by each employee, activity level reports, that show how active each employee is in percentages, and many more.
WebWork has all it takes for you to monitor your own working process, analyze the gathered data on it, to improve upon it for your own good!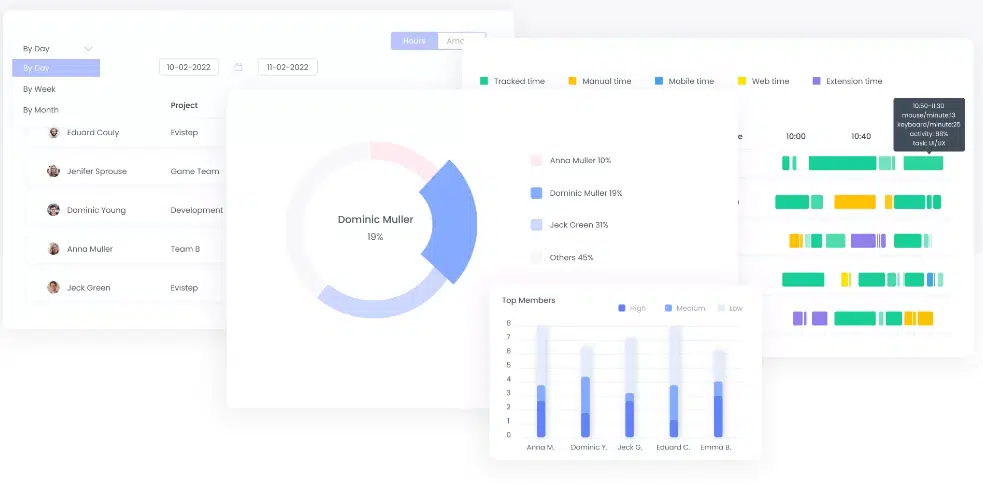 You can filter the reports by members, projects, teams, titles, and time.
You can also export these reports in XLS, CSV, and PDF.
Stay tuned for more articles on how to use WebWork!
Still have questions? Contact our Support Team.
Happy tracking!