Managing multiple projects, distributing different tasks, and delivering everything on time all of these seem complicated and time-consuming, right? But in a century of technological rush, that's no longer a problem because there are various task management systems that do the job for you. But how to decide which one to choose? We are here to give you the answer by providing a list of the top 5 task management software. After reading this article you would find the exact match for your team.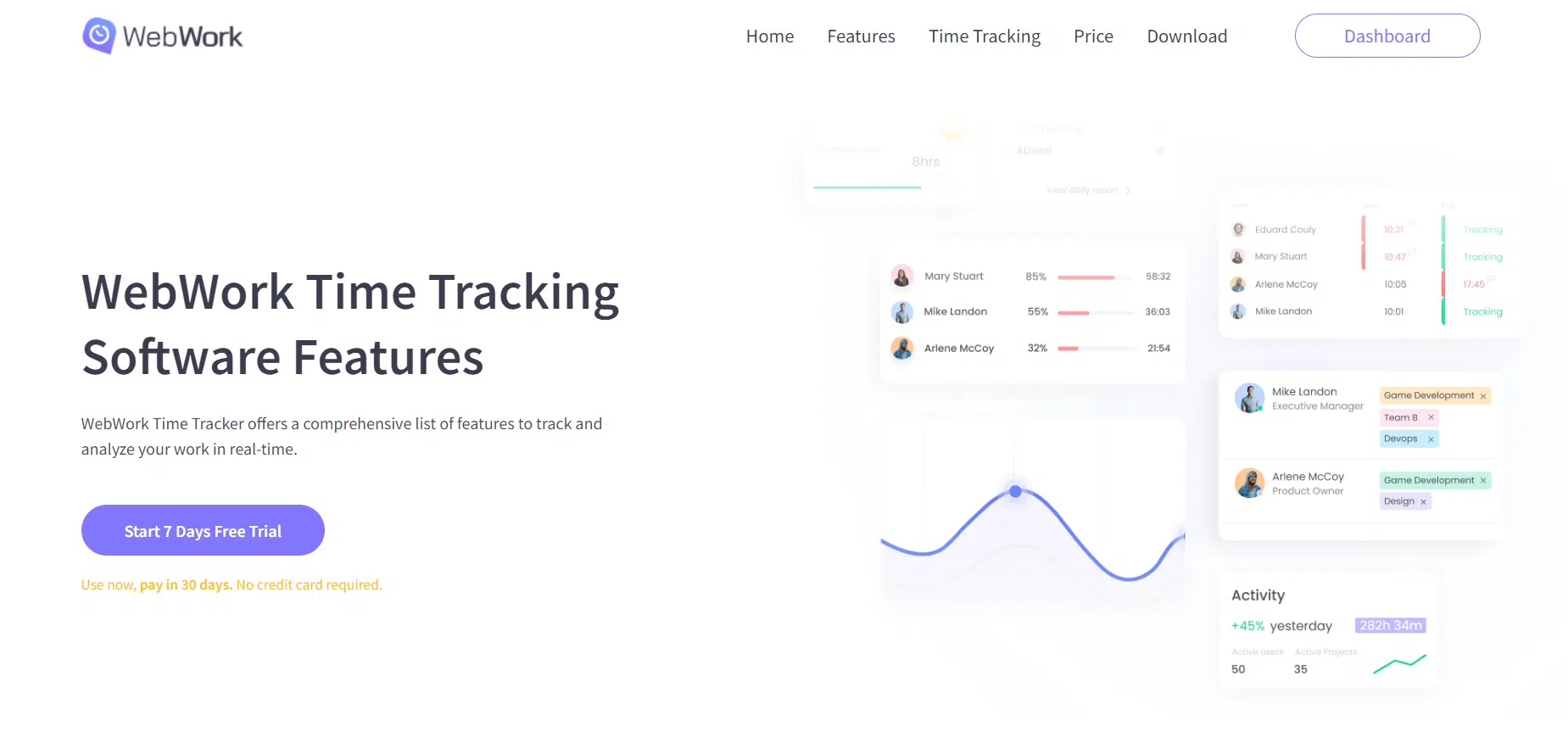 If you're seeking an easy-to-use and well-structured task management system, then you're in the right place. You can assign tasks to both individual employees and several members of the team. It gives you a place to set the start date, the deadline, and the priority for tasks. There is a discussion part where you can add comments and keep everything in one place.
Key features:
Track the time spent on each task to see how long it takes to finish that specific task.
As you can set a billable hour rate for each task, you can see how much it costs to complete that certain task.

Set the priority of each task (urgent, high, normal) to make sure that your employees distribute their workload according to the current demand.

Write a detailed description for every task and attach files if necessary to have all the needed details in one place.

Navigate between all tasks, active tasks and completed tasks to see what is done at that point in time and what remains.
It has numerous features and covers all aspects of project management. You can set up goals to assign tasks accordingly and then you can evaluate whether you've reached your targets or not. It gives you a personal space by allowing you to create checklists, write down your ideas on a notepad and convert them into tasks if necessary.
Key features:
Schedule recurring tasks at your specified time frame such as on a weekly or monthly basis to automate the process.

Use task templates to make the process of task creating easier and faster.

Create Gantt charts to have all the information about several projects in a clear view and keep track of progress easier.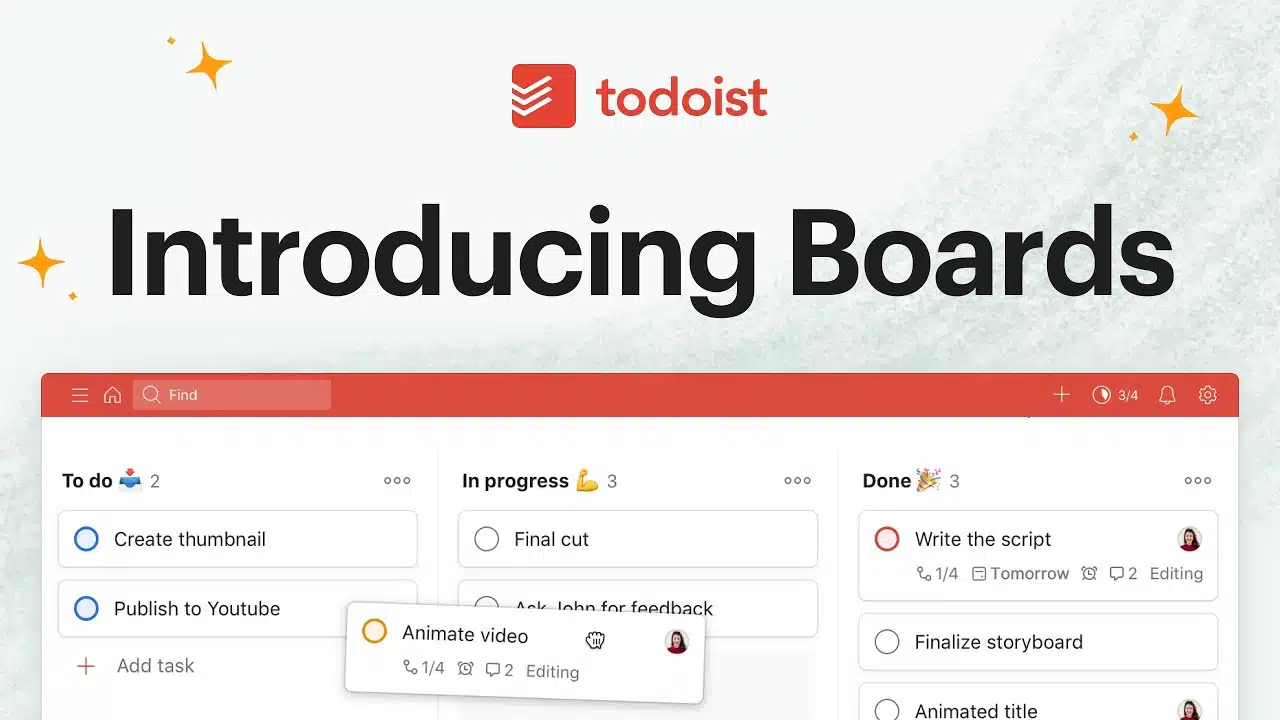 This task management system allows you to effectively collaborate with your team and organize your workflow better. It is designed for all types of businesses and makes the process of task distribution easier regardless of the field. With Todoist you can customize your task board by applying different layouts and themes.
Key features:
Kanban boards allow you to view all your to-do lists, brainstormed ideas, and tasks in one place.

Find your preferred tasks faster by grouping them into labels such as Emails, Calls, etc.

Visualize your work to analyze your targeted achievements and performance trends quicker.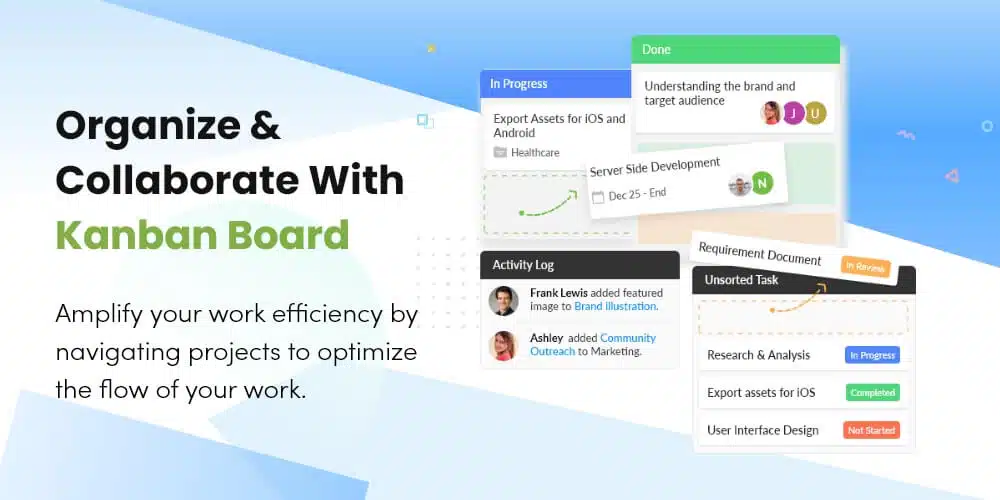 This software facilitates your task management process by allowing you to better schedule, track and deliver your projects. You can add risks, issues, and other relevant criteria regarding the project right on the task. The software is also a great help for scheduling your team meetings and adding important notes about them.
Key features:
It improves your focus by sending you alerts and notifications about any occurring changes in the project.

Gantt charts and Kanban boards give you the flexibility and easy navigation to manage your tasks better.

Share documents and files with your teammates to keep everyone on constant update.
It gives you the central workspace to keep all aspects of project management together. For example, if you are a marketing manager, you can set-up your tasks in this ready-to-go marketing plan template. You can get an overview of the completed work in terms of the timeline, budget, and other specifications at a quick glance.
Key features:
Data visualization with tables, maps, charts, and various kinds of boards gives you a complete understanding of where you are heading.

The docs feature allows you to instantly turn your text into an actionable task and add it to the project board.

Inventory management allows you to keep track of all items in stock and automate the replenishment process.
In conclusion, we want to emphasize that it is important to effectively keep track of your working processes. And to succeed in it you need a task management system that will streamline your operations and will provide a collaborative workspace.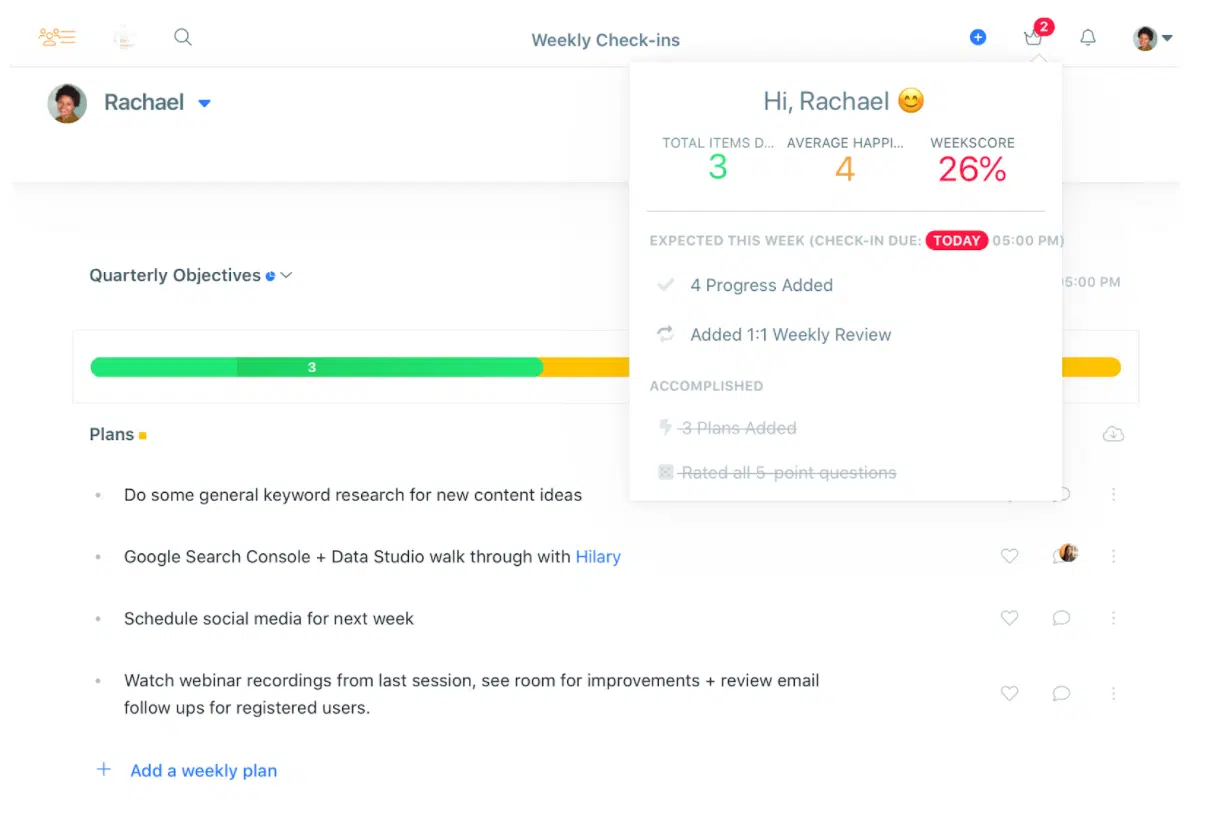 Weekdone's new team management software, Team Compass, is perfect for team planning and tracking progress on goals. It takes task management and team alignment to the next level with daily status reporting. Loved by managers and employees – the software includes colorful dashboards which showcase progress toward quarterly goals. The news feed section provides updates on coworkers' plans for the week, real-time notifications upon completion, and opportunities for collaboration and communication. With everything you need in one workspace, you'll welcome increased productivity and team engagement! Team Compass is $29/month for unlimited users or FREE for teams of 3 or less.
Key features:
Visual, colorful dashboards with percent-complete tracking

Intuitive interface for a great user experience

Easily integrated with tools you already use, like Slack, Microsoft Teams, Asana, Basecamp, Google Tasks, and more

Send kudos to teammates, earn rewards, tag and mention others for maximum collaboration and engagement

1:1s and weekly review chat features

Automated progress reports seeing the week at a glance. Meeting prep made easy!
Teamhood is a visual Kanban-based task management system. It allows you to visualize work on flexible Kanban boards, track long-term plans on Gantt charts, and review progress with automated reports. The main strength of this solution lies in its flexibility and ability to accommodate various processes as well as ease of collaboration.
Key features:
Advanced Kanban boards with swimlanes and nested statuses

Seamless transition between Gantt and Kanban

Workload management with hourly rates and customizable schedules