Operational CRM software is essential for businesses of all sizes. It helps manage customer data, communication, and interactions systematically, ultimately helping the business grow. Many different types of CRM software are available, each with its own features. 
Let's explore different CRM software types and their roles in business growth. 
What Is CRM?
Customer Relationship Management (CRM) is an essential component of business growth. CRM software effectively enables you to manage your leads, sales, and customer satisfaction. Simply put, CRM is a system that helps you keep track of your customers' activities to provide them with personalized service. You can use data from various sources, such as email marketing campaigns or online surveys.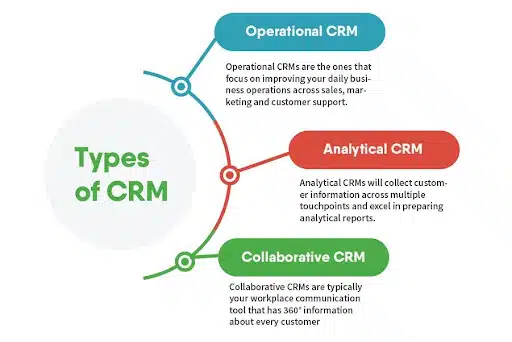 What is Operational CRM?
Businesses such as online stores, retail chains, escape rooms, or ice cream shops use Operational CRM software to manage customer interactions and track customer data. It helps businesses keep track of customer orders, support requests, and other interactions.
Joe Troyer, CEO & Head of Growth at Digital Triggers and ReviewGrower, elaborates, "This type of CRM software is essential for businesses. You can keep track of customer interactions across different channels, such as phone, email, chat, and social media. Operational CRM software also helps businesses compile customer data to understand their customers better and create more effective marketing campaigns."
Components Of Operational CRM
Marketing Automation

:
Businesses may automate and analyze marketing chores to boost revenue more quickly. With operational CRM, it is simple to develop customized marketing campaigns that precisely cater to your audience's requirements per Likes.io.
You can utilize data about specific customers to personalize campaigns. Some CRMs can also provide marketing statistics, analyze the return on investment of online ads, and give businesses comprehensive lead analysis. Additionally, you can also save ads, streamlining your workflow and consistently producing winning creative assets that drive results.
Events-based marketing is promoting goods to consumers in a way that is pertinent to the events in their lives. Operational CRM increases your awareness of consumer needs and enables you to offer tailored deals based on specific requirements.
2. Sales Automation
:
Sales automation refers to lead email scheduling, prospect meeting, work schedules tools, and call tracking functions. Automation of the entire sales cycle benefits firms. New prospects are found, client contacts are tracked, sales estimates are made, and paperwork is managed by sales force automation. To make workflows more efficient, sales representatives might set conditions. As a result, they may develop long-lasting relationships with their clients and devote more time to essential pursuits than to menial jobs. 
3. Service Automation
:
Service automation aims to assist a business in giving clients a fantastic experience, maintaining their loyalty, and motivating them to spread the word about the business's brand. Along with good client portal solutions, this strategy will enhance customer satisfaction levels and keep them loyal to your brand.
Enhancing response time and effectiveness enables organizations to offer the most outstanding level of customer care. For example, support staff can quickly handle customer queries, issues, and service requests using interaction history, says Steve Rose, Vice President at MoneyTransfers. Through ticketing systems, service automation also offers means to assign service duties to representatives. Service automation also frequently includes extra features like a knowledge base or FAQ sites.
Benefits Of Operational CRM
Since it compiles data from three essential departments and tracks pertinent data.

Takes full advantage of the ideal campaign and event-based offer opportunities.

Provide help for customers and site visitors.

Improving sales and achieving financial targets for sales.

Providing options for customer service that the customer can choose from.

Successfully overseeing a variety of marketing initiatives.

Operational CRMs can be helpful in both small businesses and large businesses. They work best for companies that seek a more automated approach, particularly in marketing, sales, and customer care.
Most firms can use these CRM systems because they integrate with all three core organizational divisions. 
Examples of Operational CRM Software:
Agile CRM 

Hubspot CRM 

Zoho 

Really Simple Systems 

Accelo 

Keap 

Suite CRM 
The Role Of CRM Software In Business Growth
CRM allows you to follow and understand customer interactions with your company, which can better understand their wants and needs. As a result, it helps you develop products and services more tailored to what your customers are looking for, which can lead to increased sales and business growth.
The Key Features Of CRM Software
When choosing the right CRM software, it is vital to understand the key features most beneficial to you. A customer relationship management (CRM) system is software designed to help companies manage their interactions with customers and prospects. CRM software is used by many companies in all sectors of the economy, from small businesses to large corporations. There are many different CRM software solutions available in the market today. Some of them are free, while some of them come at a cost. The different features that a CRM system offers can vary from one to another.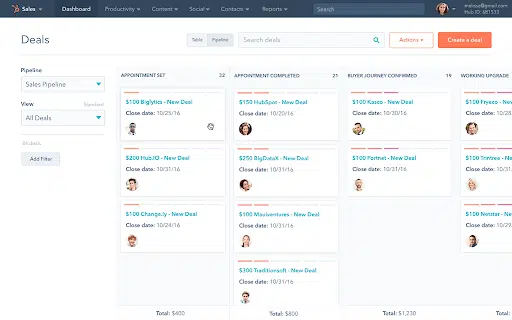 The benefits of CRM software:
Customer Relationship Management Software can help you manage your relationships with current customers and potential prospects.

It can track, analyze and report customer interactions across all channels, including phone, email, social media, chat or text messages.

It can also help you identify sales opportunities and prioritize leads.

The data collected by CRM software can create personalized marketing campaigns targeting specific demographics or geographic areas.
A CRM system enables organizations to have a 360-degree understanding of their customer base through data analytics technology. It collects information from various sources and provides insights into how customers interact with an organization's products or services.
Some of the critical aspects to consider include the following:
1. Customizable Fields And Dashboards
: 
The CRM software should be customizable to fit your specific needs, so you can track the most important data.
The dashboard should also be easy to use, so you can quickly get an overview of your sales pipeline and other key metrics.
2. Automated Task Reminders
: 
The CRM software should automatically send task reminders to team members, so everyone is always up-to-date on what needs to be done. CRM will help ensure that tasks are completed on time and deadlines are met.
3. Salesforce Automation
: 
The CRM software should automate as many sales tasks as possible, such as lead qualification and follow-up, so you can focus on more important tasks. You will become more effective and save time as a result. You can use Salesforce forms to make collecting lead data much easier.
Derek Bruce, Operations Director at Skills Training Group, says, "Choosing the right CRM software is critical to the success of your business. The best way to ensure your business is using the right CRM solution is by ensuring it is compatible with the rest of your system: analyze what you need in terms of features, price range, support options, etc. 
Final words
In conclusion, operational CRM is an excellent strategy for business growth. It is an important tool for both customer service and sales teams. These teams can use it to increase their work efficiency and improve the quality of their services. It will help your business to achieve increased customer retention rates, better customer service experience, and Increased customer lifetime value. CRM monitors and analyzes customer data, which helps understand the customer's needs, preferences, and expectations. It also helps create a one-to-one relationship with the customers, which is essential for any brand to succeed in today's digital world. 
Select a CRM that meets your needs and can help you achieve your business goals.
Author Bio: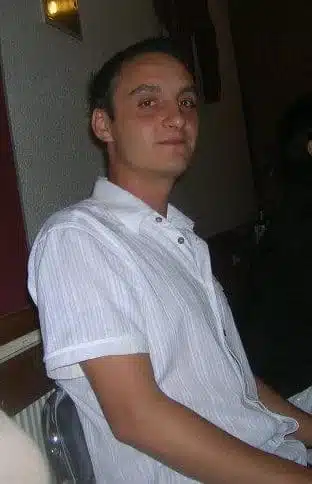 Andrej Fedek is the creator and the one-person owner of the InterCool Studio. As an experienced marketer, he is driven by turning leads into customers. His goals always include White Hat SEO. Besides being a boss, he is a real team player with a great sense of equality.
Check also: 7 Best CRM Software