Despite pandemic restrictions opening up, many companies still plan to have remote or flexible working arrangements. Businesses and employees alike have seen the benefits of remote and hybrid work and want to adopt it permanently. Of course, many of them use time-tracking software to ensure their teams are getting work done during the time they are supposed to be logged in.
As of June 2022, only two out of 10 United States workers work entirely on-site, according to a survey by Gallup. Eight out of 10 either work remotely or within a hybrid setup.
However, one issue that some employers face is tracking employee productivity. In some industries, it can be challenging to gauge how much work someone gets done without a common in-person space. 
Time-tracking software is a tool that allows employees to record the time they spend working. Some tools also enable users to track time spent on particular tasks or projects for better accountability.
To better use your time-tracking software, you can integrate it with various tools and programs your company already uses. Software integrations can help you streamline your processes. 
Task Management Tools To Integrate With Time-Tracking Software
Your team probably already uses a task management tool, especially if you've gone remote. Many companies, organizations, and individuals use task management tools to manage and complete tasks efficiently.
Many task management tools allow teams to organize and prioritize tasks via a simple system visible to the people involved. Below are some task management tools you can incorporate with time-tracking software.
Asana
Asana is one of the most well-known task management tools, especially for enterprises. It has a boatload of features, including various task organization options, task assignees, due dates, dependencies, approvals, and many others.
Users can take advantage of Asana's freemium version. However, its paid plans start at $10.99 per user per month.
ClickUp
ClickUp is another task management tool popular among small businesses and enterprises. Users can manage tasks, plan projects, manage their resources, and communicate with team members and collaborators.
Users can also visualize tasks and projects in various ways, such as Gantt charts and timelines. Also, ClickUp integrates with many popular time tracking tools.
ClickUp has a solid free plan that includes many of its main features. Its paid plans start at $5.
Todoist
Todoist is a simple task management tool, ideal for list-makers and beginners. Its intuitive interface allows for easy adoption for any user. Users can also invite non-users to view or collaborate on specific projects.
Todoist has a free version, but it has project and user limits. Its paid plans start at $4 per user per month.
Communication Tools
Without on-site meeting spaces, clear and constant communication is essential for remote teams. Communication software tools can help bridge communication gaps between team members, collaborators, and clients.
Below are some popular communication tools you would benefit from integrating with time-tracking software.
Slack
Slack is one of the most well-known communication tools available to businesses today. Its user-friendly and feature-rich interface has made it the online headquarters of choice for many companies and organizations.
Its primary features include one-line messaging, voice and video calls, file-sharing, and integrations with other software tools.
Slack offers a free version of its program with a few limitations. Its paid subscriptions start at $7.25 per active user per month.
Zoom
Zoom is a video conferencing platform that gained immense popularity during the pandemic. Its revenue grew 55 percent from the fiscal year 2021 to 2022.
 It is an excellent alternative to in-person meetings, with features such as video conferencing, in-conference chat, screen sharing, and call recording.
Like other communication tools, Zoom offers a free version with some limitations. Its paid plans start from $14.99 per user per month.
Microsoft Teams
Microsoft Teams is another platform similar to Slack, where organizations can create channels and communicate daily. It best suits businesses using Microsoft programs, as Teams integrates perfectly with them.
The free version of Microsoft Teams already boasts a robust set of features. However, the paid plans that start from $4 per user per month suit larger organizations better.
Shared Contacts Manager
Shared Contacts Manager is a communication tool that allows team members to share contacts easily. This tool benefits organizations with remote teams that need to share contact information and other details regularly. Aside from auto-syncing contacts, users can also set user permissions similar to GSuite. 
It offers a flexible plan depending on the number of shared users and comes with a 14-day free trial. 
Development and IT Tools To Use With Time-Tracking Software
IT professionals and software development teams use various software tools to aid collaboration, hosting, and version control. 
Organizations and individual freelancers can benefit from integrating their IT and development tools of choice with a time tracker. Time-tracking software can help team leaders and employees record their time on particular projects.
GitHub
GitHub is an internet hosting and software control service popular among software developers and enthusiasts. It allows developers to share code and collaborate on open-source projects.
Their free service has allowed software developers to work with one another despite being from various parts of the world. 
Bitbucket
Bitbucket is similar to GitHub, allowing developers to upload and host their code. However, Bitbucket is a private repository used mainly by professional teams.
Its main features include workflow control, access control, full rest API integration, and pull request.
Accounting Tools That Work Wonders With Time-Tracking Software
Accounting tools allow companies and their accounting teams to better record and report financial information. It can be challenging to track remote accounting tasks, so integrating time trackers with accounting tools can be helpful.
Xero
Xero is one of the most popular accounting tools for small to medium enterprises and freelancers. It's comprehensive with a strong set of features, making it easily adaptable and scalable to organizations of all sizes.
Its key features include financial reporting, inventory management, payroll management, bank reconciliation, purchase orders, fixed assets management, etc.
Quickbooks
Quickbooks offers three accounting tools: Quickbooks Online, Pro, and Enterprise. Each offers accounting solutions useful for each program's target audience.
Quickbooks Pro is best for small businesses with up to five employees. In turn, it has more basic features. Quickbooks Pro targets small to medium-sized businesses, while Enterprise targets large companies. 
Integrations for Easier Time Tracking
Remote and hybrid work arrangements offer unique challenges to modern businesses and organizations. However, software integrations, especially with time-tracking software, can help ease some issues.
It's best to look for time-tracking software with relevant integrations and vice versa to simplify communication and streamline company processes.
Author Bio: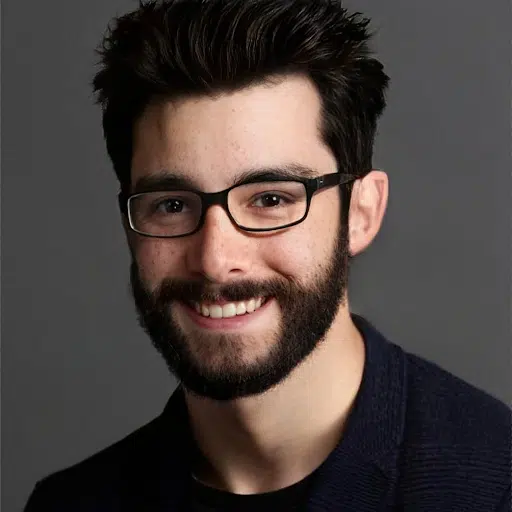 Ivan Serrano has been a technology and business writer since 2015 working with companies like SmallBizClub, StartupNation, Namecheap and Time Doctor. He has loved writing his whole life and being in business development has given him a unique perspective. He's obsessed with the constantly evolving fast-paced society and finding new ways to integrate that into amazing content that teaches the readers something new.
Check also: Why You Should Invest in Time Tracking Software