The classic office's function is fading. More companies are deciding to staff their workforce with suppliers, independent contractors, and freelancers. Therefore, the question is no longer whether you can run your company using freelance teams, but rather, how. This article examines the best practices for managing freelance teams. It also includes tips on what you should do to maintain their morale, output, and efficiency.
Establish Precise Expectations
When assigning tasks to freelancers, include specific facts, sources, and expectations. It's a fact that freelancers frequently miss team meetings. So, describe the following to make their tasks and objectives clear:
Focus

Client Profiles

Keywords

Tone

Voice
To reduce time and enable high levels of production, provide detailed information upfront. If you hire a lot of freelancers, you can gain efficiency by choosing freelance staffing software. It's a great way to manage tasks, time zones, and communications. 
Be Accessible to Address Questions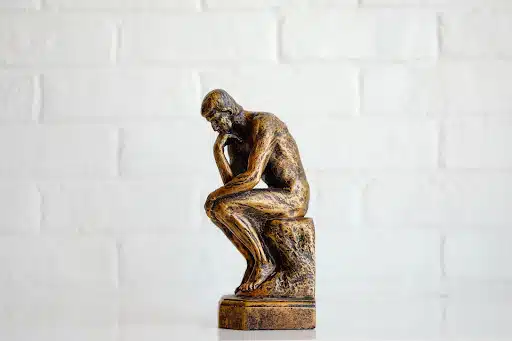 Offer Q&A sessions over the phone or by video chat, especially for new or larger jobs. Written specs alone are not always enough. 
Before a project starts, get ready to communicate in real-time. This way you can clarify details and respond to questions.
Consider inviting freelancers to informational sessions to manage issues and set expectations. Bring in any other staff with whom they'll need to collaborate. Show them examples of successful past projects and tell them what worked best in those projects. Sharing your knowledge at the beginning of any project prevents misunderstanding. No more delays and having to start over with less time available to complete the task.
Prioritize the
Task, not the Fee
Online, businesses frequently talk about "freelancing gone wrong." Some customers suffer from unfavorable encounters, especially missed deadlines and poor service quality. As a result, some people are hesitant to use freelancing.
The majority of these bad-news stories share a truism: you get what you pay for. You shouldn't anticipate a great outcome if you choose the lowest service provider, whether it's a hairstylist or a mobile app developer. Remember, to make a living, freelancers have to serve many clients at the same time.
There are benefits and risks to hiring freelancers. The better you are at it, the greater the benefits and the lower the risk. When hiring freelancers, you should focus first on the quality of the job they can do for you. Focus less on getting the lowest possible price (because that's not as important as getting the job done right).
Keep in mind that independent contractors are responsible for their own taxes. They cannot charge you less than the minimum wage and still make a living. Experienced freelancers price their services using the cost-plus method, and some of that "plus" is for their expertise.  
Freelancers base their project charges on prevailing market rates and other expenses. Some of those are overhead costs, tool subscription fees, computer equipment, backup services, utilities, and local taxes. Experienced freelancers know that they have to build these costs into their fees. Otherwise, they will lose money working for you.
Teach Them About Your Brand
Walk your new freelancers through your brand strategy before letting them go with your designs and assignments. 
For example, if they're a graphic designer, you might concentrate on your style guide; if they're a copywriter, make sure they grasp your tone of voice. 
Depending on their function, you'll want to spend more time on some parts than on others. Naturally, you must also grant them access to all the resources they'll require. This means logos and other brand-related images and content.
It's a good idea to pay a freelancer for an hour or two to view your employee onboarding videos and materials. This includes things your HR or marketing department has created to teach new people about the company's brand, products, and mission. When you find a freelancer that you want to work for you over the long term, this small investment will get them up to speed and prevent time-consuming revisions of their work in the future. 
Determine Points of Contact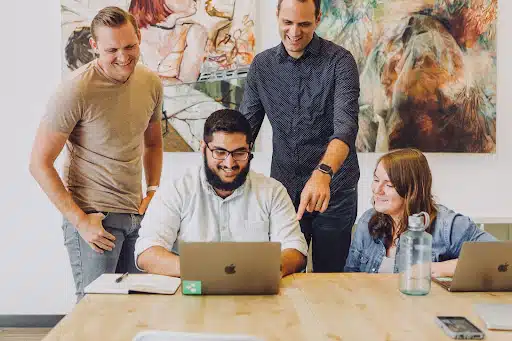 Pick a team member to be the point of contact for your freelancers – the one person they call and email. Project details can be easily misunderstood. This happens when too many voices are providing input during the process. When a question arises, freelancers want to feel as though they have a firm representative. This is someone who will help them maintain timely project communication.
Your main point of contact should be the person who sources internal resources for the freelancer and gets answers to their questions. They are the hub, providing anything needed to get the project done with freelance talent. Want to ensure that all freelancers are receiving the materials they need? Think about using more than one content management person, depending on your resources.
Make Freelancers Feel Supported and Respected
Making each team member feel valued is essential. Especially if you find a good freelancer and you want them to stay. (Or even if you just want to be a good employer and a kind person.) You can inspire your freelancers and involve them in your vision. Do this by sharing your knowledge, enthusiasm, respect, and appreciation.  
Of course, freelancers are not employees. There are some HR tools that can help you be a good manager of freelancers. HR automation tools offer help with scheduling, workflow, and training. 
Some HR tactics can also be helpful, such as coaching, mentoring, and encouraging them to give you honest feedback. Loyal, well-informed freelancers can be a great asset to your company. But remember, it's very easy for freelancers to leave if they're not happy, so use the tools available to keep them ready to work for you.
Use Time Tracking Software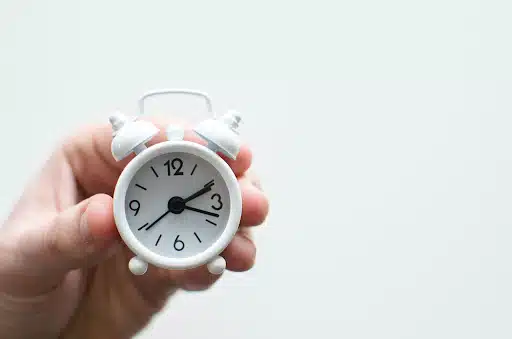 Freelancers are their own bosses, and companies can't tell them what hours to work. However, quite a lot of freelance work is based on hourly labor, so keeping track of time is essential. 
Are you in a large organization that uses lots of freelancers? You may want to use time-tracking software. It lets people register when they are "on the job" by starting a digital clock. This is appropriate for people who answer your phones or handle your chat support. 
Other freelancers do creative work, such as design, copywriting, or consulting. It's not appropriate for them to log into your company's tracking system because they're not on the payroll. So, there are specially designed time tracking apps for freelancers. It allows them to track the amount of time they put in for you and for their other clients, and it usually feeds directly into their invoicing system. 
Provide Quick Responses
Nothing is more annoying for a freelancer than radio silence from their client. Especially when the deadline is approaching. Try your best to respond within 24 hours with pertinent and thorough information. Focus on clear answers to questions and avoid company jargon or empty words, especially when deadlines are tight. 
Do you need something finished in three hours? It doesn't help anyone if a freelancer spends one of those hours looking up the "foreign" terms you use in your communications, or scratching their heads to figure out what the "XYZ Interim Turnaround Report" is and where to get a copy. 
Set Rational Deadlines
Set realistic and equitable deadlines for freelancers. Often check in to make sure that the original plan is still plausible. Freelancers want to be of help. But they also want to avoid office drama. This includes overly intense deadline pressure – that's why they're freelancers.
So let your freelancers know if there are changes to the schedule. Especially delays, or other factors that could affect deadlines. Invite them to share similar news with you. Together, identify whether each party can effectively accommodate those modifications.
Don't Expect Miracles
A successful project often needs numerous specialists, just like when building a house. You wouldn't expect your interior design to be handled by an electrician. 
Do you need someone to plan, develop and optimize your website? Don't hire a freelance web developer and expect them to do all the work.   
To make this clear, outline the scope of the project you're assigning to a freelancer. This can be as simple as a short list of bullet points and a target date. Whatever form it takes, it should prevent changes in scope and its unwelcome cousin, "mission creep," where a project changes a little, but so often, that it never ends. 
Make the Editing Process Clear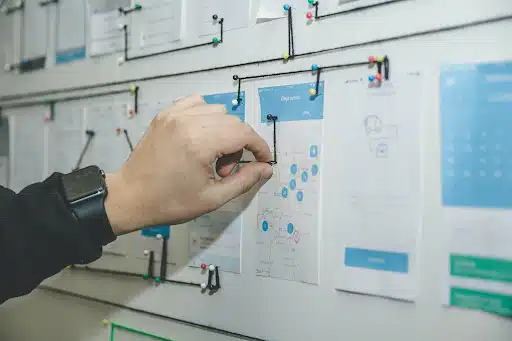 Respect a predetermined number of drafts and edits based on the contract and rate of the freelancer. Frequently, a freelancer will provide a predetermined amount of drafts and changes for the price they bid. Respect that number and observe their restrictions. If the project changes so much that the first drafts no longer apply, renegotiate in good faith with the freelancer to extend the scope and raise the fee. 
Additionally, so that everyone is on the same page, define the editing process between the internal staff and freelancers. Give the freelancer the final iteration of group edits if a small number of team members are required to participate in a content review. You might find it helpful to use a reliable task management tool throughout the process. 
Take Advantage of Tools
Use technology to simplify your lives as that makes the concept of a virtual team achievable. When you're part of a virtual team, effective communication and teamwork are crucial. 
For example, you may want to think about using a project management tool. Use Skype or Zoom for video chatting. An online slideshow maker can help with creating video presentations easily.
Attempt to communicate with each other as much as you can, because emails and texts can frequently be misunderstood. Find clever solutions to make teamwork simpler and more enjoyable!
Make Regular and Timely Payments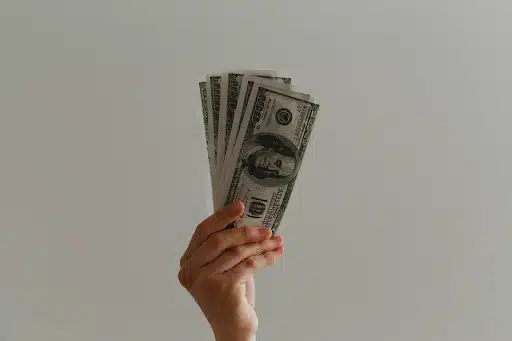 Pay your freelancers in accordance with a regular schedule. Both the company and the freelancer should establish and approve it. Or, if they have done a single project for you, pay right away upon completion. Your reputation as a "pays promptly" work source is important, as it can affect how easily you can find freelancers in the future.
To get paid, your outside workers will generate freelance invoices. These should also be paid promptly. Remember, freelancers are not corporations. They're usually individuals with budgets, expenses, and obligations. It's challenging when a "pay on completion" contract turns into 30 days, and painful when a "pay in 30 days" contract extends to 90 days. 
If you're a successful business that doesn't pay promptly, freelancers may stop working for you, or raise their rates to offset the delay in getting paid. Did you run into a problem that makes it hard to pay? Let your freelancer know as soon as possible and work out at least a partial payment for the interim. 
Freelancers create budgets and have expenses. It's challenging to carry on when a 30-day payment cycle extends to 90 days.
Always Give Feedback
Give your freelancers feedback on their performance. Otherwise, they may feel unsure of the value or effectiveness of their efforts.  
Thus, try to connect with freelancers at least once every quarter. This is how you can express your appreciation for their work. Or inquiring about ways to streamline the process. That will keep freelancers interested and motivated in the work they do for you.
Hire Away!
It may take some planning and effort to streamline how you handle freelancers. However, doing so will ensure that you have a useful and skilled member of your regular team. That also means you can work well together to produce high-quality projects. If you follow the tips provided here, you'll be good to go.
Author Bio: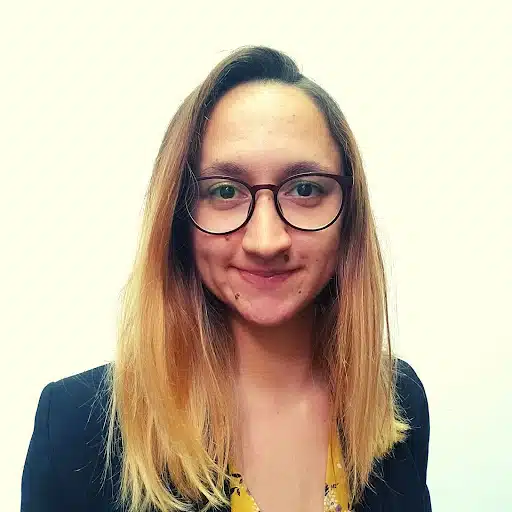 Nina Petrov is a content marketing specialist, passionate about graphic design, content marketing, and the new generation of green and social businesses. She starts the day scrolling her digest on new digital trends while sipping a cup of coffee with milk and sugar. Her white little bunny tends to reply to your emails when she is on vacation.
Linkedin: https://www.linkedin.com/in/nina-petrov/