In a tight market for top talent, employers are coming up with creative ways to meet the needs and demands of the current workforce. Employee benefits are one of the methods of attracting and retaining employees while bolstering the employer brand.
Employees not only want benefits, but they want benefits that are aligned with what's competitive in the field. Better yet, if those benefits are tailored to the employee's needs, you can attract new talent, improve company culture, and improve retention rates.
Flexible Working Arrangements
A typical 9-5 workday may have worked in the past. Now, more and more people are looking for flexible schedules that give them time to pick up children from school, make doctor's or dentist's appointments, or otherwise balance their personal lives.
Offering flexible working arrangements is a great way to attract top talent – especially younger people who value work-life balance and flexibility.
How you choose to implement a flexible schedule may vary. Some companies allow employees to choose their own hours, while others adopt a hybrid work schedule. Some allow employees to work from home all of the time with an option to come into the office. Whatever you choose, the goal is to show that you're willing to help your employees maintain the work-life balance they desire.
Unlimited Paid Time Off
Most employees offer some type of paid time off (PTO), but it's usually limited to a week or two a year. Unlimited PTO, as scary as it may seem, is a perk that makes a huge difference in attracting top talent and keeping them around.
Unlimited PTO shows your employees that you trust them to take time off responsibly without shirking their responsibilities or taking advantage. If you think employees may abuse this perk, studies have shown that employees with unlimited PTO actually take less time off.
Why? When employees have a limited number of days to take off, they get into a "use them or lose them" mentality. They use PTO when they may not need to, simply because it's "owed," and end up taking more time than they would without this pressure.
Offering unlimited PTO is not an ideal choice for every company, however. Some companies choose to cap unlimited PTO unofficially at three or six weeks, though few employees will actually reach that number. If you prefer small steps, try increasing the number of PTO days to somewhere in that range, calculate the employees' PTO at the end of the year, and reevaluate.
Health Insurance
Health insurance is a given. Because virtually everyone needs health insurance, many job candidates won't even consider applying for a job at a company that doesn't offer health benefits.
If most companies offer health insurance and most employees expect it, what can you do differently? Unique coverage options during open enrollment are a competitive option when employees have specific needs, such as fertility treatments, chronic illness requiring unlimited sick days, or telemedicine.
When you offer comprehensive medical coverage and give employees information on their available healthcare options, you show them that you value their health and their family's health. That makes an impact on employee satisfaction and retention.
Childcare Assistance
Most healthcare packages don't cover childcare, which is a vital need for many people. In fact, some people couldn't return to work after the pandemic due to childcare problems. As a result, more employers are offering childcare options for employee benefits.
In doing so, employers not only help their employees show up to work, but it shows that they understand the challenges and sacrifices of balancing work life with family life. Childcare can be an excellent benefit for working mothers or fathers, especially with young children.
There's flexibility in the way you choose to offer childcare as well. You can provide on-site daycare, subsidies for off-site childcare, a flexible spending account, and more. Whichever you choose, think about the option that will be the most beneficial for your employees.
Personal Health and Wellness Benefits
The pre- and post-pandemic working conditions were a shakeup for many people in regard to health and wellness. Self-care is trending, whether it's in the form of mental health days, therapy or meditation apps, fitness memberships, or retreats.
Offering health and wellness benefits for your employees shows them that you care about their wellbeing – both physical and mental – beyond just providing health coverage. Even small perks, such as a subscription to a mental health app or a discounted gym membership, can go a long way.
Aside from improving retention, these benefits ensure that your employees are happy, healthy, and productive, both now and in the future.
Employee Stock Options
Employee stock purchase plans (ESPPs) are a great benefit that helps employees plan for their financial future. They have the option to buy company stock at a discounted price, which not only offers potential returns but gives them an investment in the company's success.
Also, offering this benefit shows your employees that you are confident in the direction your company is going. It can help you retain top talent when you recruit candidates to be part of a successful team.
If you want to offer an ESPP, however, there are some details to figure out. You have to set the amount of stock you want to offer and the discounted price. You also need to determine which employees will have this option and the criteria for future hires.
Professional Development Opportunities
One of the reasons employees seek out new opportunities is when they don't feel challenged. Most employees are seeking more than a paycheck. They want to feel as though they are growing and developing.
Professional development opportunities help your employees better themselves and prepare for future roles – possibly in your own company – and helps them perform better at the job they have currently.
For some companies, the fear is that offering tuition reimbursement, on-the-job training, or mentorship programs will encourage employees to seek positions outside of the company after a period of time. The opposite is usually true, as employees become more invested in a company that's invested in them.
Employee Discounts
Some companies have an opportunity to offer discounts to employees for products and services. For example, retail locations often offer employees generous discounts on the products they sell in store. Restaurants often give employees meal discounts.
There are two benefits to this. Giving employees discounts shows that you appreciate them, but it also gives you free promotion. Knowing there's an employee discount may even attract new hires for prominent brands.
If you don't have products or services that would be suitable for a discount, you can offer alternatives like a generous holiday bonus, holiday gift cards, or extra vacation time.
Like anything else, set boundaries and guidelines. For example, you may want to limit the discount to regular-priced merchandise and not sale or clearance items. You should also set a discount percentage. 10% is a standard across many industries, so 15% or 20% would be more appealing without hurting your profits too much.
Attract and Retain Top Talent
Benefits make a big difference in attracting and retaining talent. If you're not currently offering benefits, consider offering a range of benefits beyond just health insurance. Stock purchase plans, employee discounts, health and wellness perks, and flexible schedules make a big difference in bringing in top talent and keeping them invested in your business.
Author Bio: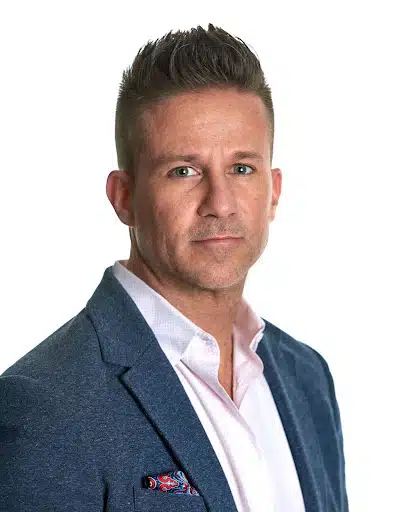 Frank Mengert continues to find success by spotting opportunities where others see nothing. As the founder and CEO of ebm, a leading provider of employee benefits solutions. Frank has built the business by bridging the gap between insurance and technology driven solutions for brokers, consultants, carriers, and employers nationwide.