Let's imagine: you have decided to create software, develop a new feature of your product, or need someone for a short-term task. Now it is time for hiring software developers that can implement your idea in life, but how to choose wisely whom it is better to get and what hiring option will be the best for you by cost but the quality of the end product they can provide. This article will describe steps to define your needs and what hiring options are the most convenient depending on them.
Define your needs and requirements
Before hiring software developers, it is essential to understand your needs and what requirements you should point out to find the best matching candidate. Each hiring model is a useful option for different development stages (core development, maintenance, additional help for the in-house team, or some short-time projects). That's why we have managed some helpful steps that you can use to identify your hiring needs.
Step #1: Choose needed requirements
Decide what requirements you have. Here you should look through your project and find out what hard, soft skills and how experienced the engineer must be. Another thing to mention is the field your company works at so you can search for engineers with similar experience (such programmers are more knowledgeable and can provide more efficient software solutions). You should identify the requirements and responsibilities the developer will have so the employers can focus on them to find the right candidate.
Step #2: Decide the salary you are ready to pay
You should do this stage carefully, and before starting the hiring process, it is recommended to look through the market to check how much other companies are ready to pay for the same skills and experience.
It is essential to understand that the salary will vary on many factors, such as the experience of the developers, what skills you need, and where the developer is located, so decide carefully.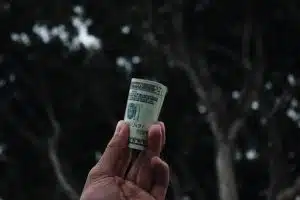 Step #3: Think about the collaboration time
Here you need to decide what type of collaboration you will have: long-term or short-term. You should decide whether this developer will work part-time or full-time, and the hiring options–local or remote. Each decision leads to different hiring results and requires different strategies to work on.
Step #4: Write an attractive job description
After deciding what engineer you need and what essential skills the candidate should have, you should write a job description that will attract the best matching candidates.
It would help if you define a clear job position, write about the company, point out what responsibilities the engineer will have and what skills are required from them.
What are the options for hiring software developers?
When you define your needs, it is time to look through the most common hiring models and find out which of them suits you the best.

Remote Hiring
Remote hiring is becoming increasingly popular due to its flexibility and access to a global talent pool. This hiring model is suitable for various development stages, whether it's core development, short-term projects, or even ongoing maintenance. Remote developers can contribute effectively to your project from different parts of the world, offering a diverse range of skills and experiences.
Where to Find Remote Developers
When searching for remote developers, numerous online platforms cater to this hiring model. Websites like Remotewokr.com, We Work Remotely, and Stack Overflow Jobs offer dedicated sections for remote software development positions. LinkedIn provides a network for connecting with potential remote candidates, while GitHub allows you to assess developers' coding skills
In-house hiring
The first option is in-house hiring. If you need a long-term collaboration or your project is in the core development stage, it is better to choose this hiring model. These engineers are highly dedicated and motivated to create your projects as they are the regular development team of the company. In-house developers focus on creating high-quality projects and are interested in the company's growth.
Hiring an in-house team locally is a good opportunity to increase communication between members by making offline meetups. Although having a dedicated in-house development team is a good option, it is pretty expensive as you will have to supply them with needed devices, pay taxes and salaries, and cover another extra spending.
Where to find
The first way to find in-house developers is to look through your network, as those programmers are reliable people vetted by people you trust. You can also find and hire in-house engineers on such platforms as Adzuna, Glassdoor, Indeed, or AngelList. It is possible to search for them on LinkedIn by filtering service categories. Another way is to look for developers on local meetups or search Facebook groups by interest.
Freelance hiring
Freelance engineers are a good option for short-term collaborations, when the project has a limited budget, or when you want a third party to do not very complicated tasks. You don't have to wait too long for them to start working because they can begin the same day you hired them. On the other hand, this hiring model is not the most reliable as freelancers usually have more than one project to work on, which allows them to switch to more interesting ones.
The quality of the product also can be poor as the most skilled and experienced freelance engineers are often unavailable because they already have projects to work on at tech companies.
Where to find
It is easy to find freelance developers, mostly on platforms such as Upwork, Toptal, and Fiverr. You can search through different categories and filters. On freelance platforms, engineers are paid hourly so you can see their hourly rates and can understand what expenses you will have.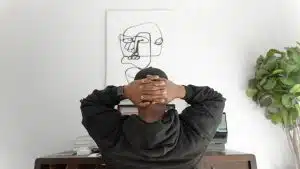 Outsource hiring
Outsourcing is an excellent option for those who need a third party to develop your product. With this hiring model, you collaborate with a development agency that can provide a whole development team with engineers, QAs, designers, and PMs. It is a cost-effective solution as outsourced developers usually live in countries with a lower cost of living. It also opens you to a vast pool of talents from all over the world.
Although, it may be time-consuming when you search and select a reliable agency. You apply to the development agency, but they may not have all the required specialists, and you will have to wait more before they gather all the specialists in one team. In addition, as a client, you won't have much control over those engineers, as the agency does the management.
Where to find
You can use several options to find an outsourcing agency. The first way is to search through your network if anyone you know has ever used such a service. Also, you can go to Clutch.co to find outsourcing agencies located in different countries, read clients' reviews, and see companies' ratings.
Staff Augmentation
If you have an in-house development team, but you need several specialists with knowledge of the specific technologies, you should use the staff augmentation model. This hiring model allows you to hire software engineers with the required skills and experience quickly. You only pay for their working hours as the development agency covers all other extra spending. You have access to a vast talent pool and have enough control over the developers to manage them as a part of your in-house team.
Where to find
With this hiring model, you can find developers in agencies that work with staff augmentation or outsourcing models and can provide you with separate specialists, although it may take quite a lot of time to find a reliable partner. On the other hand, there is a marketplace where you can get the right developers for up to two days. YouTeam collaborates with over 400 development agencies and can provide the best-matching candidates depending on your requirements.
Wrap Up
To sum up, before choosing the option of hiring software developers, it is crucial to find out which models will work best for your particular situation and business. It is possible to do this by defining your needs and requirements.
When you have decided and set up the perfect picture of your candidate, you should go through the most common hiring models and decide which one suits you best and where you can find engineers for your particular needs.
Check also: The Role and Responsibilities of SaaS Developer: What to Consider Before Hiring
Author Bio:
Iryna Bilyk is an expert content marketing manager at YouTeam – a marketplace for instant engineering team extension. She passionately discovers and writes about technology, innovations, and software development solutions.