Nowadays, remote work is trending. It provides many benefits to employees to work from anywhere. But that is not how it has always been. Let's see how it started. 
When the industrial revolution happened back then, employees didn't have many choices in choosing the workplace or the right boss. They only have one option: to work, no matter how abusive the boss is or how toxic the work environment is. To survive, one has to do a job. 
However, this arrangement changed with the information revolution, and people started to work not just for survival purposes. They worked to gain high-level life standards. 
Time went rapidly, and came the digital revolution, an era where information was available for free or almost free. This revolution changed how industries work and provided numerous benefits to employees and employers. People started looking for quality work and a workplace. Now the aim was not just the salary they get. 
Technology has provided flexibility to humans to work from anywhere. That's how remote work has become trending. Specifically, after the Covid-19 pandemic, people adapted to remote work.
Although remote work has provided fruitful benefits, there are also some downsides attached to this. Let's look at some challenges the human resource department faces while working remotely. 
HRs' Challenges in Remote Work
Tracking the attendance and productivity of the employees.

Conveying the company's culture. 

The communication gap increased due to remote working, and as a result, transparency and trust decreased.

Data protection issues have been raised because of online hacking & external breaches. Therefore, it led to cyber security issues. 

Monitoring the application and web usage.

Manage workforce staff in different time zones and flexible work schedules.

Less employee recognition and not being able to provide feedback to improve.

Attract and retain talent in this competition.

Virtual recruiting challenges. 

Smooth employee onboarding and training.
Employees' problems in Remote Work
Struggle to get exposure to training and mentorship. 

Many distractions at home.

Burnout increased because of remote work.

Finding a reliable internet connection while they are working.

Feeling lonely led to mental health issues.

However, technology is a boon for the human race to overcome these problems. Many remote work tools are available in the market to tackle the above mentioned problems.
Top 11 Best Remote Working Tools for HRs
1. WebWork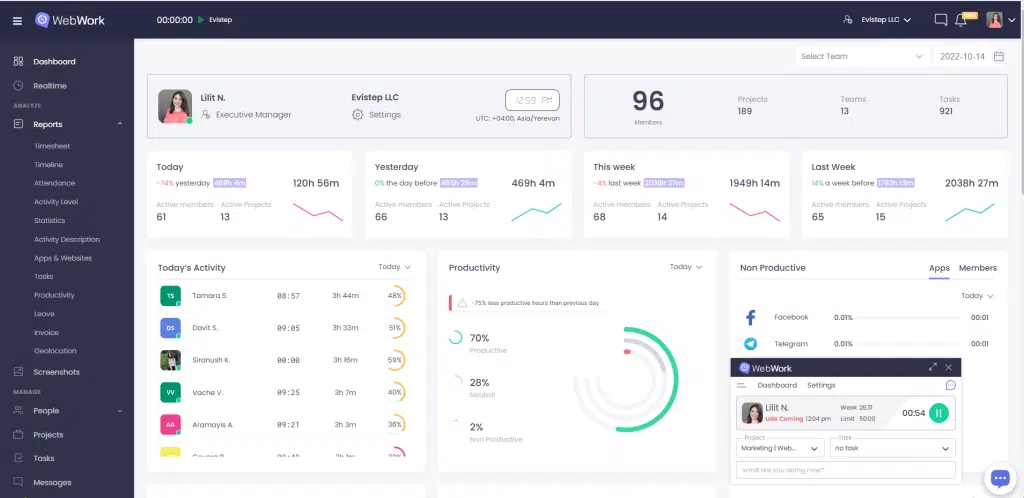 Webwork provides solutions to manage remote teams efficiently and effortlessly. The software offers an excellent user experience with its easy-to-use features. It is a time-tracking and employee management platform that offers attendance tracking, productivity reporting, web usage monitoring, task management, and employee communication capabilities.
Key Features
Monitor employee activity in four screenshot modes

Tasks management tool as per priority

Time reports

Productivity reports

Web and applications usage tracking 

Mobile and desktop use tracking

Invoice and billable contracts generating system

Manual time adding (for offline activities)

Roles and permission as per member type (hierarchy vice authority)
Pricing
Webwork gives a 14-day free trial. Their basic plan includes access to all the features for just $4.09 per user/month. The enterprise plan contains exclusive consultation and support, and the price will be custom as per the need of the company
2. iSmartRecruit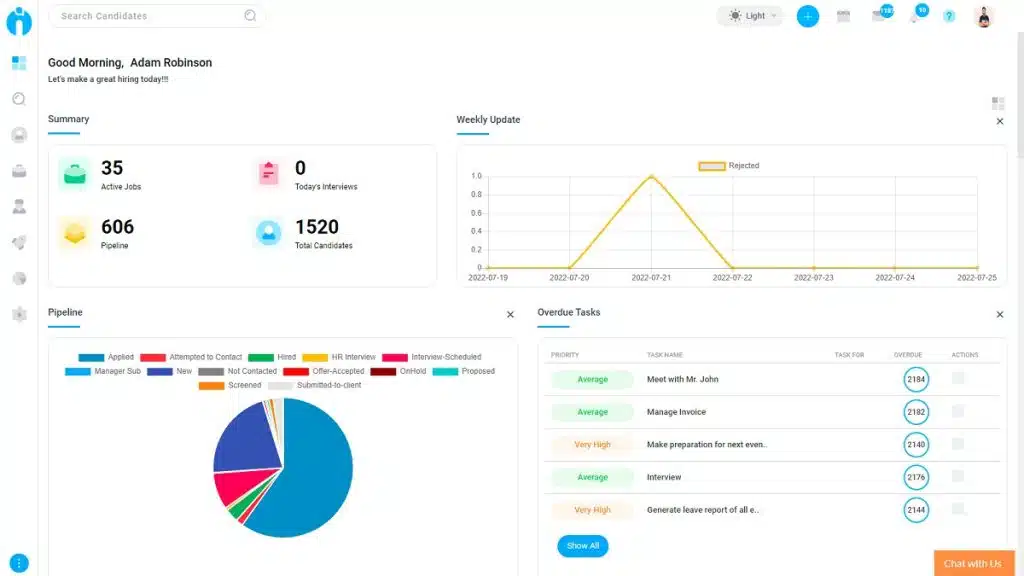 iSmartRecruit is a recruitment software that provides a world-class applicant tracking system (ATS) and recruitment CRM software for HR corporations and mass recruiters.
You can conduct a virtual hiring process for remote employees. In addition, the software automates manual recruiting tasks and helps recruiters to save time and costs.
It provides a complete service from job posting to onboarding and training the candidates. Also, the features help attract and retain the best talent after hiring.
Key Features
Applicant tracking system

Online assessment tools

Candidate/self-service portal 

Email automation

AI-based profile matching

Candidate/client relationship management

Career page integration

Resume tracking and parsing tools

Recruitment Chatbot

Employee referral 

Custom hiring pipeline stages

Reporting & Compliance
Pricing
Start-Up plan: $29 per user per month
Professional Plan: $59 per user per month (best recommended)
Enterprise plan: for big teams (15+ users) looking to grow their business. Contact the sales team.
Note: They accept Quarterly or Yearly payments only.
3. Slack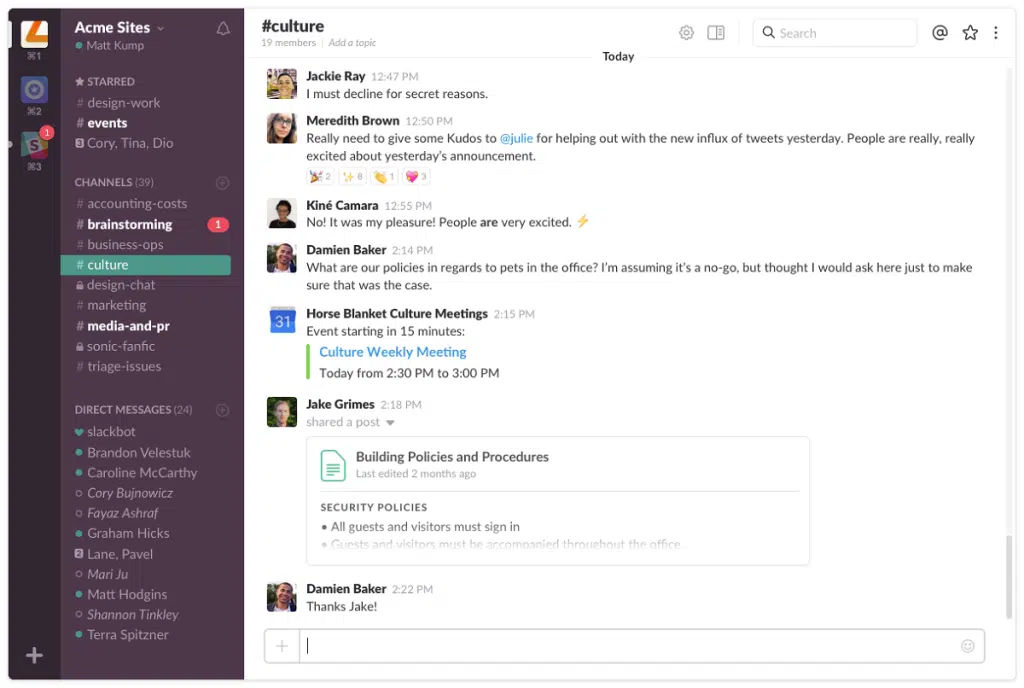 Slack enables companies to create channels for projects, teams, offices, and departments. Companies can create a space for employees to engage in conversation. It provides flexibility for private chat and offers outstanding written, voice, and video conversation features.
Key Features
Workflow builder

Channels (different departments & purposes)

Saved items 

Private and personal chat options

Slack connect – to collaborate with other teams

Hurdles & clips to connect (Voice or video calls)

Apps and integrations
Pricing
Pro plan: $2.67 per user/month: Unlimited message history, apps, and integrations, lightweight, voice-first huddles, and secure work channels. 
Business plan: $4.59 per user/month: All the features of the pro plan, 99.99% guaranteed uptime, user provisioning and de-provisioning, SAML-based single sign-on, and data exports for all messages. 
Enterprise plan: Custom prices as per the requirements.
4. Go To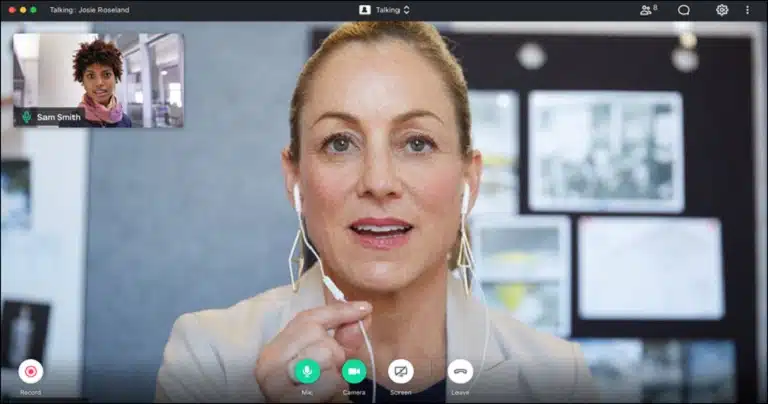 Go To is a web conferencing and team meeting software to host virtual events, webinars, conferences, and live online training sessions. It provides access and support to remote employees to engage in online video calling forms.
Key Features
Business messaging 

Secure content sharing

Encrypted audio & video

Passcode-protected meetings

Screen sharing 

Custom backgrounds 

Presenter control 

Your online meeting room 

Join from your phone 

Webcam preview

Meeting transcriptions

Cloud recording

Meeting diagnostic reports
Pricing
Professional plan: $12 organizer/month (150 participants) 
Business plan: $16 organizer/month (250 participants)
Enterprise plan: Customization as per needs (up to 250 participants)
5. Dropbox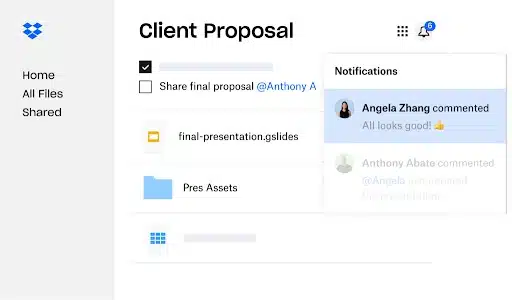 Dropbox is a cloud storage and files hosting online tool which enables remote employees to save and sync files. Remote working teams can store and share the files via using Dropbox. Also, other team members can access the files from anywhere. 
Dropbox ensures data safety and security by providing the latest encryption tech. It protects essential files and automatically saves them in the cloud. Its easy-to-use features deliver files in every format effortlessly.
Features
Free storage & extend storage

Data backup

Cloud storage

Encryption security

File sharing

Add & edit comments to file

Admin for team management

Real-time content collaboration

Pricing

For individuals: $9.99 user/month: 2 TB 

Family package: $16.99/family/month: 2 TB – Up to 6 users

Professional package: $16.58 user/month: 3 TB 

Standard package: $15/user/month: 5 TB: 3+ users

Advanced package: $24/user/month: As much space as needed: 3+ users

Enterprise package: as per the custom modifications and requirements
6. Zavvy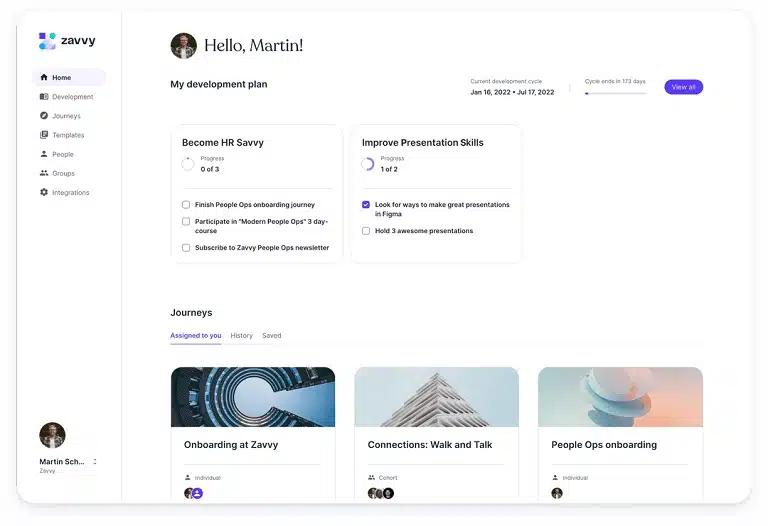 Zavvy's mission is to help organizations and employees acquire, grow, and fully use their capabilities. Zavvy helps create better employee experiences, so HR can create the workplace that people today are expecting. Plus, HR will save hours of repetitive busy work, so they have more time to focus on strategy and people, rather than drowning in manual processes.
Key Features
Onboarding, preboarding, and event scheduling

Learning management

Manager training

360 feedback, career frameworks, and growth planning

Ready-to-use templates
Pricing
Prices adjust to clients' needs – without making them pay for modules you don't want. Starting at 6€ per user/month.
7. Trello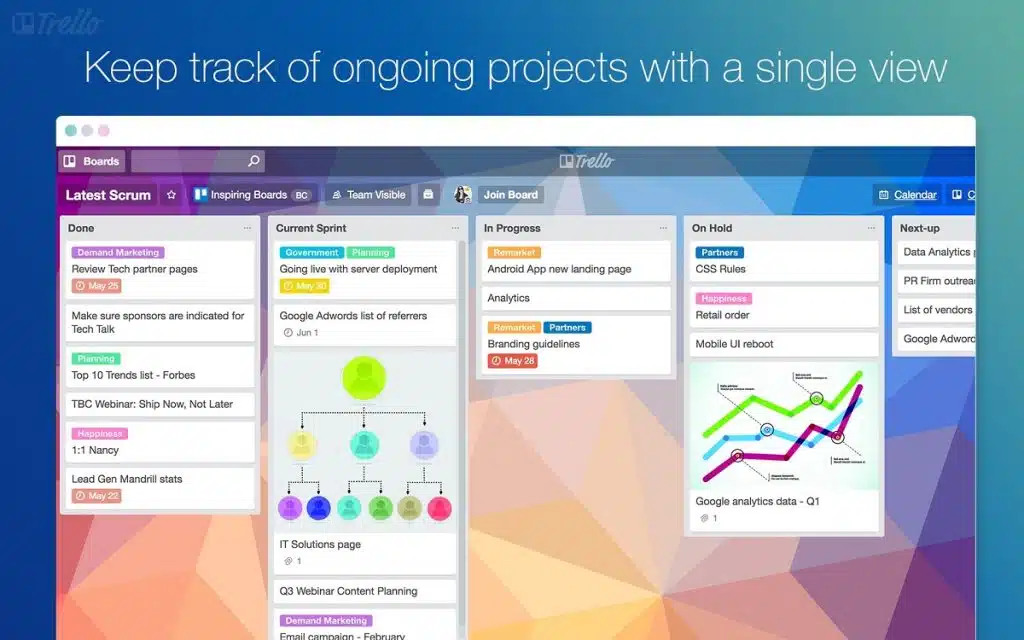 Trello is the best project and task management tool used by work-from-home workers. Employees can manage projects and their workflow and track the tasks and activities of the project. The managers can create and assign tasks to the employees and track the progress report.
You can extend Trello's capabilities with integrations aka power-ups to add features like time tracking, analytics, reporting, dashboarding, automation, communication, and collaboration.
Features
Multiple boards per workspace

Insights with dashboard 

Spreadsheet as a table view

Visual organizing tasks

App integration

Automate workflows with Butler
Pricing
Standard package: $5 – Per user/month if billed annually ($6 billed monthly)
Premium package: $10 – Per user/month if billed annually ($12.50 billed monthly)
For enterprises: $17.5 – Per user/month – billed annually ($210.00 annual price per user)
8. ProofHub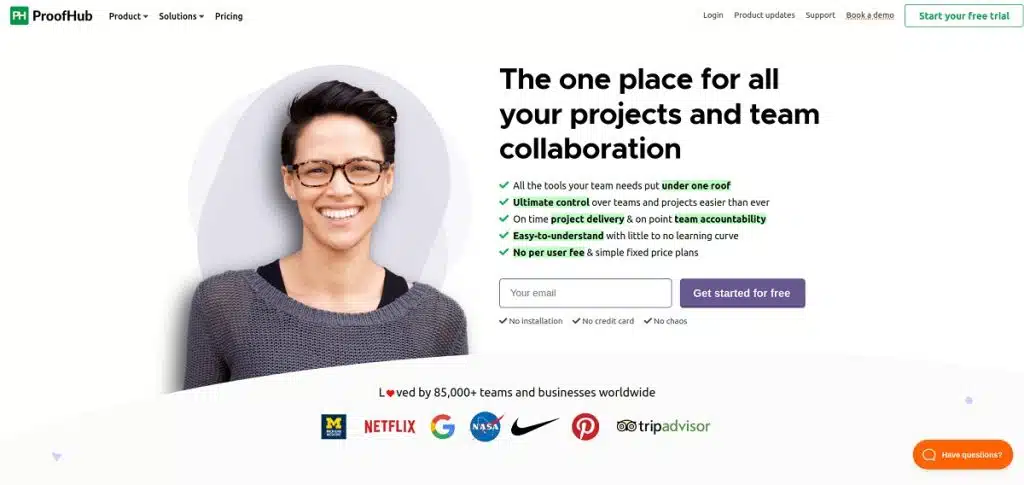 ProofHub is project management, product management, and team collaboration software used by remote workers to manage everything in one place. Remote employees use ProofHub to plan, organize, collaborate, and deliver projects on time.
Features
Table view to plan & organize projects 

Priority vise task assigning 

Gantt chart to visualize and schedule tasks

Files and documents 

Chat, discussion, and email options for communication 

Multilingual 

Project overview & resource report

Project progress and workload report 

IP restriction for security purposes

Announcement to recognize achievement
Pricing
Basic plan: $45/month for 40 projects, core features, unlimited users, and 15GB of data storage.
Premium plan: $89/month for unlimited projects, 100GB of data storage, basic plan features access.
9. Time Doctor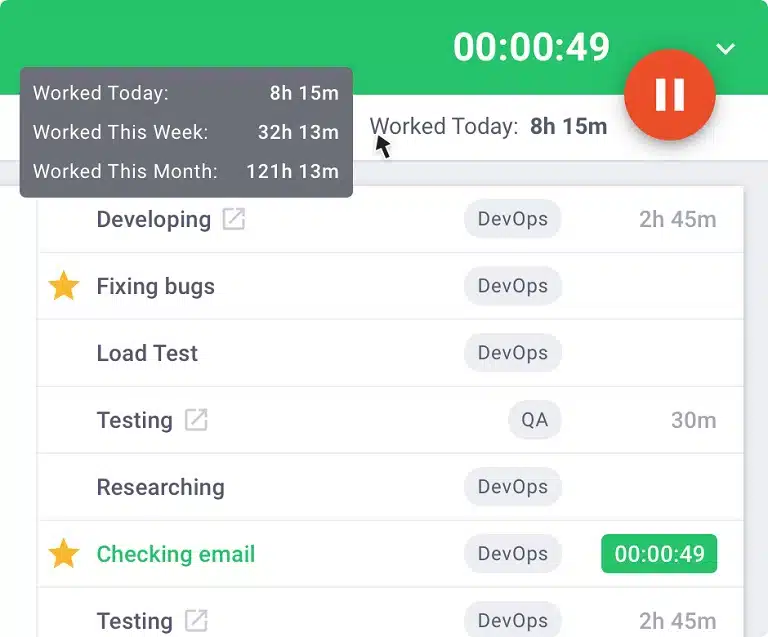 Time Doctor is the productivity tracking and employee monitoring software built for remote working employees. It provides feedback analysis to reduce distractions and focus more on high-priority tasks.  
Companies utilize this software to monitor and track attendance, create automatic reports, productivity reports, payroll management, and web and mobile usage tracking. 
Features
Time tracking & employee monitoring

Online timesheets & payroll

Distraction alerts

Website, app & chat monitoring

Client login access

Project management & budgeting

Productivity measuring & summary reports

Integrations & API

Screenshots, screen recording, & activity levels

Email notifications

Customization options

Offline time tracking
Pricing
Basic plan: $70 user/year
Standard plan: $100 user/year
Premium plan: $200 user/year
10. Everhour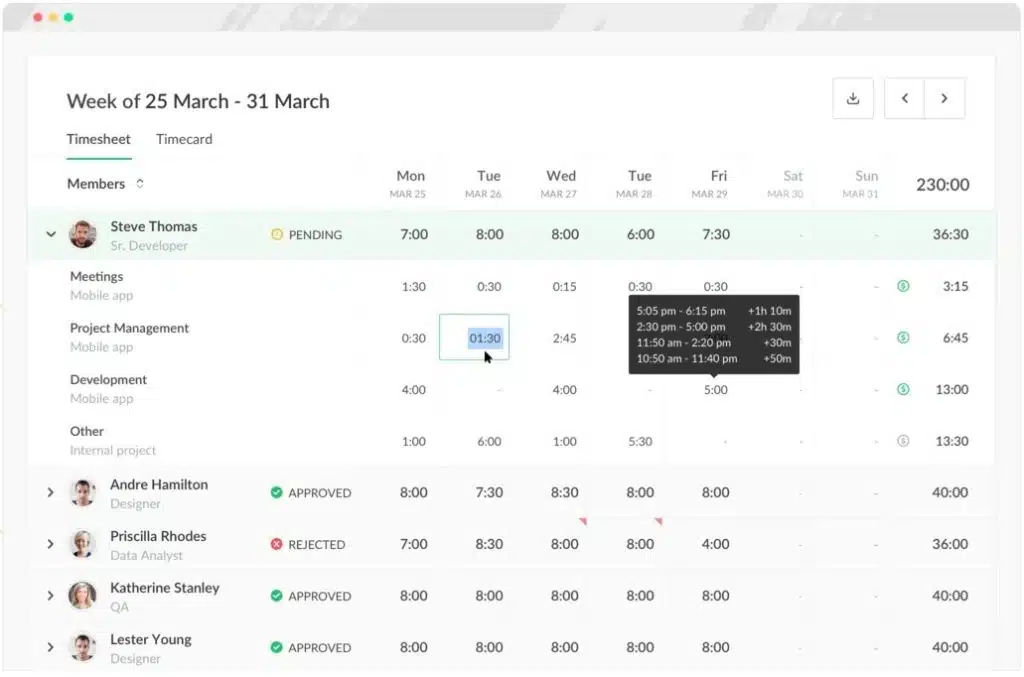 Everhour is a web-based tool for time tracking and visual planning used by HR and employee teams. It tracks the working hour of the employee or the online working team; based on that, it creates timesheets and reports.
Features
Time tracking & project budgeting

Time card calculator

Weekly timesheet template

Reporting

Time tracking audits

Browser extension

Time tracking with screenshots

Visual planning 

Invoice generator
Pricing
Lite version: 6$/ user/month, for up to 10 users
For teams: 10$/ user/month, starting, for unlimited users
11. ExpressVPN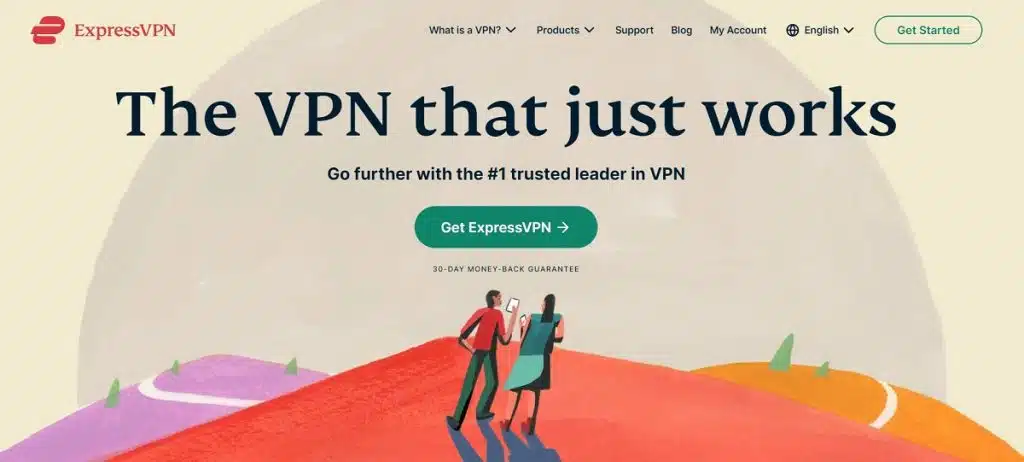 ExpressVPN is an essential tool for data safety and security purposes. This VPN provides access to the tools used by employees while securing the private information of the worker and the company. 
ExpressVPN enables remote employees to access, browse and stream online privately and securely.  
Features
IP address masking

Speed test

24/7 live chat support

Trusted server technology

Threat manager

Light way protocol

Private DNS

Public wi-fi safety

VPN split tunneling
Pricing
For monthly subscription: $12.95 per month
For six months: $9.99 per month
For a yearly subscription: $8.32 per month
12. SpringRecruit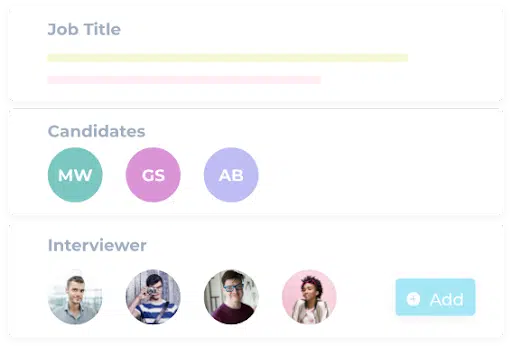 Looking for a free applicant tracking system for employers? Look no further than SpringRecruit! The platform streamlines the hiring process, making it quick and easy to attract interested candidates, evaluate their performance, and select the right talent for your organization. Whether you're a start-up or an established business, SpringRecruit is the ultimate solution for modern hiring needs.
Features
Customizable board-view

Seamless Interview Scheduling & Automated Reminders

Step Up Your Employer Branding

Automated Assessments & Resume Parser

Effective Collaboration
Pricing
Free-forever. Happy hiring!
13. Brosix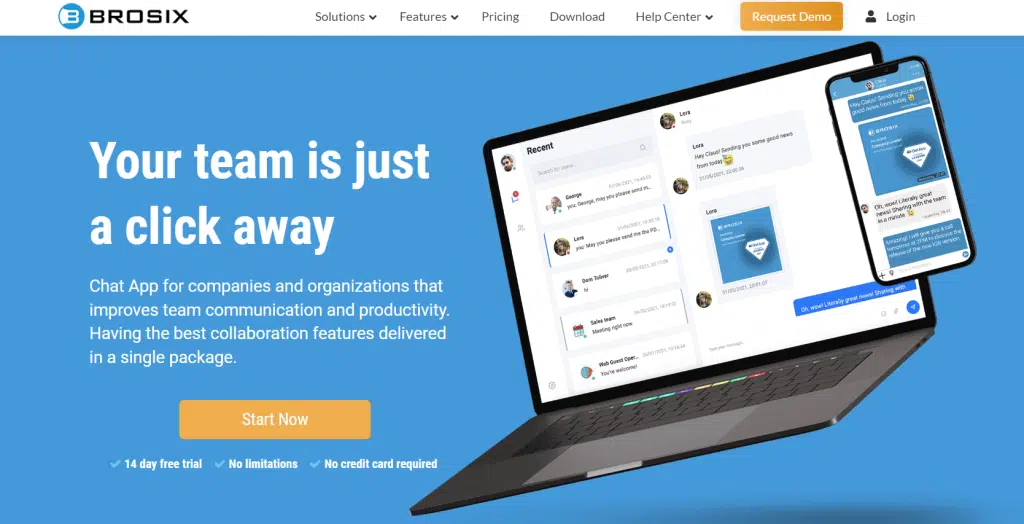 Brosix is a leading team communication and collaboration platform designed to enhance productivity and streamline communication within organizations. With its robust features and emphasis on security, Brosix empowers teams to work efficiently and effectively, no matter where they are located. 
Key Features:
Secure Instant Messaging:

Brosix is a powerful and secure instant messaging platform designed for team communication. It prioritizes security and offers end-to-end encryption for private and closed networks.

User and Group Management: The Team Manager can easily manage user accounts, control contact lists, and organize users into groups, enabling efficient internal communication.

Chat Rooms for Collaboration: Brosix offers chat rooms for groups, facilitating collaboration and communication within departments, teams, or specific groups. Users can be automatically added or removed from chat rooms.

Multiple Administrators: Brosix allows the assignment of administrative permissions to multiple users, ensuring efficient network management and distributed control.

P2P File Transfer: Brosix enables secure peer-to-peer file transfers, allowing fast and efficient sharing of files of any size. It ensures data is sent directly without intermediaries, enhancing security and speed.

Real-time Communication: Brosix supports various communication features, including text chat, voice chat, video chat, and broadcast messaging. It helps keep teams connected and improves productivity.

Integration and Customization: Brosix offers integrations with external services through the Notifications API. It also provides customization options, such as branding the network with a company logo.

Administration and Control: Brosix provides a web control panel with settings for managing user accounts, user groups, and user permissions. It allows customization of the team network and offers full control over data storage.

Mobile and Web Applications: Brosix provides mobile applications for iOS and Android devices, allowing users to communicate securely on the go. The web application can be accessed from any web browser without installation.

Data Security: Brosix prioritizes data security and allows customization of security settings for user data on the network. It supports end-to-end encryption and facilitates integration with preferred antivirus software.

Live Chat and Notifications: Brosix offers a customizable live chat for websites, enabling smooth communication between a company and its customers. The Notifications API allows integration with external services to receive notifications conveniently within the Brosix network.
Pricing:
Brosix offers flexible pricing plans to cater to businesses of all sizes:
– Startup Plan: Free for up to 3 users, control over user accounts, private team network, text chat and whiteboard – ideal for small teams starting with essential features.
– Business Plan: Starting at $4 per user per month, unlimited user accounts, everything in the Startup plan + video and audio chat, chat rooms, P2P file transfer, screen sharing and screenshot – advanced features for improved collaboration and productivity.
– Premium Plan: Starting at $6 per user per month, full control over user accounts, everything in the Business plan + multiple administrators, security levels for user data access, chat rooms control, chat rooms for groups.
It's a Wrap!
In conclusion, modern tech changed the way of work and provided us with a chance to work from anywhere. Although there are consequences to working from anywhere, HR and employees face various obstacles in remote work settings. 
But tech has a solution for almost everything. Many web-based software and tools are available in the market to help tackle work-from-home issues. 
The remote work tools we have seen are the best tools for HR to manage and communicate with remote employees. If you want to know which is the best suitable tool for you, then list down your needs and, according to your requirements, choose the best from this list.
Author Bio: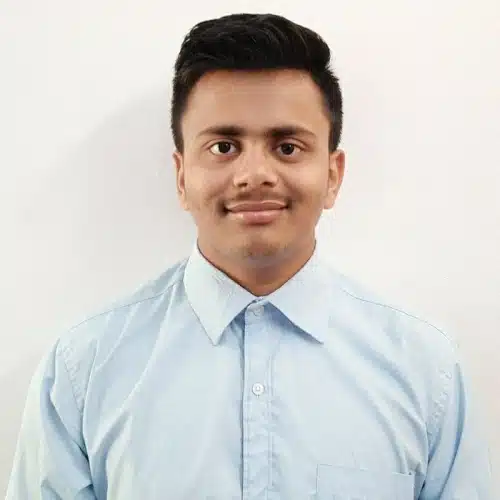 Nirmal Rokad is a dedicated and creative content writer at iSmartRecruit – ATS and CRM software. He passionately discovers and writes about technology, innovations, and software development solutions. His primary focus is to thoroughly research the pain points of recruiters and staffing agencies and provide tech solutions to overcome those obstacles easily.