"Time isn't the main thing, it's the only thing" Miles Davis
Time has a wonderful way of showing us what really matters. Every day we're constantly thinking of it.  Is it possible to find more time out of our weeks for work or personal pursuits? But we can't: time is equal for everybody. So how can we make time work for us? Since the ancient time we have been using different types of timers to track our time, but today time is changing and the majority of us tends to use time tracking software to do the job.
Working closely in the time tracking sphere, there is one question that I confronted very often. Who is my target audience, who are the people using time tracking software? And thus, I scoured the web for some decent statistics to find out which industry uses time tracking the most, and why it works so well for them.
So, here is the reality: according to DeskTime, the leading positions using time tracking are Marketing and IT. Next comes Design and Web Design. Together they constitute about 3/4 of all industries using time tracking and employee monitoring software.
To be more visual, here are the whole results: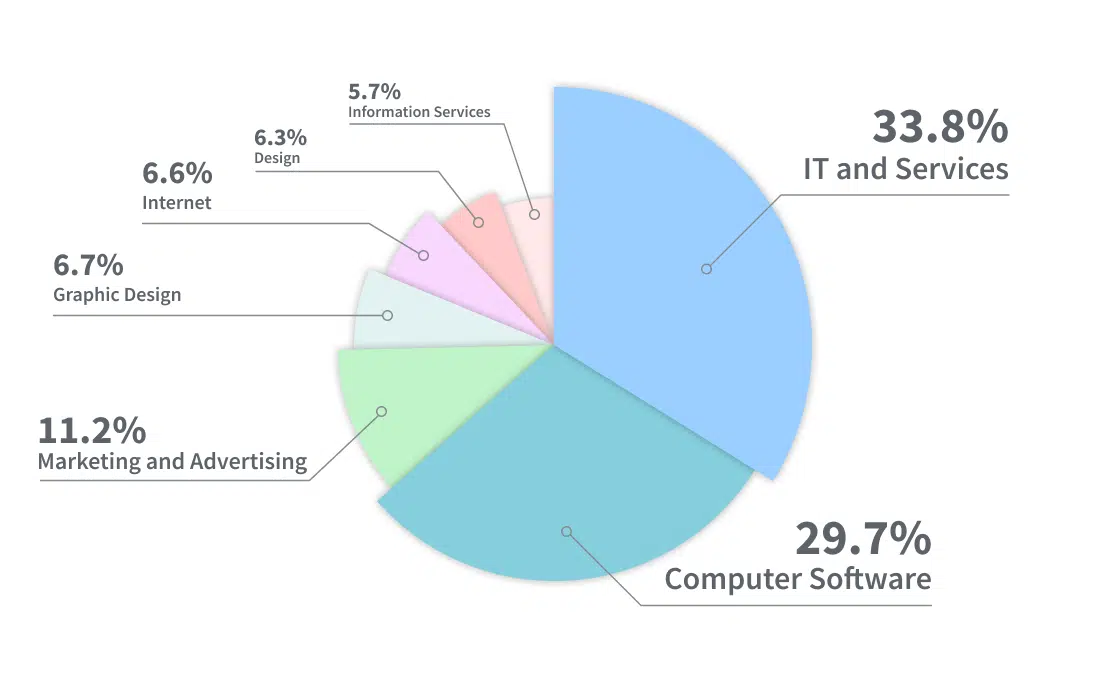 The results are somehow impressive. Here is a question: why do all these industries want to use employee monitoring apps, what are the benefits of time tracking?
Also: 20+ Amazing Project Management Statistics
For most people, tracking working hours seems like a boring and annoying assignment. But in reality, tracking your time enables you to gain a thorough insight into your work bringing a myriad of benefits. If you are a beginner, it helps to create awareness, as time tracking records both our productive and unproductive time. In this case, it can be a real buddy showing you that you're doing something not very essential, like for example surfing social media. 
So, to dig deeper to see why eventually we should track time, I can give you 10 good reasons:
1. Real-time task management system improves focus on projects
One of the wonderful things about employees being able to track their own time is that they really have a chance to see the whole picture of a project with all detailed tasks attached. So they can easily detect the main purpose of each task. And with the help of time tracking apps they can prioritize projects and focus on one activity for an extended period of time, rather than jumping all over the place aimlessly.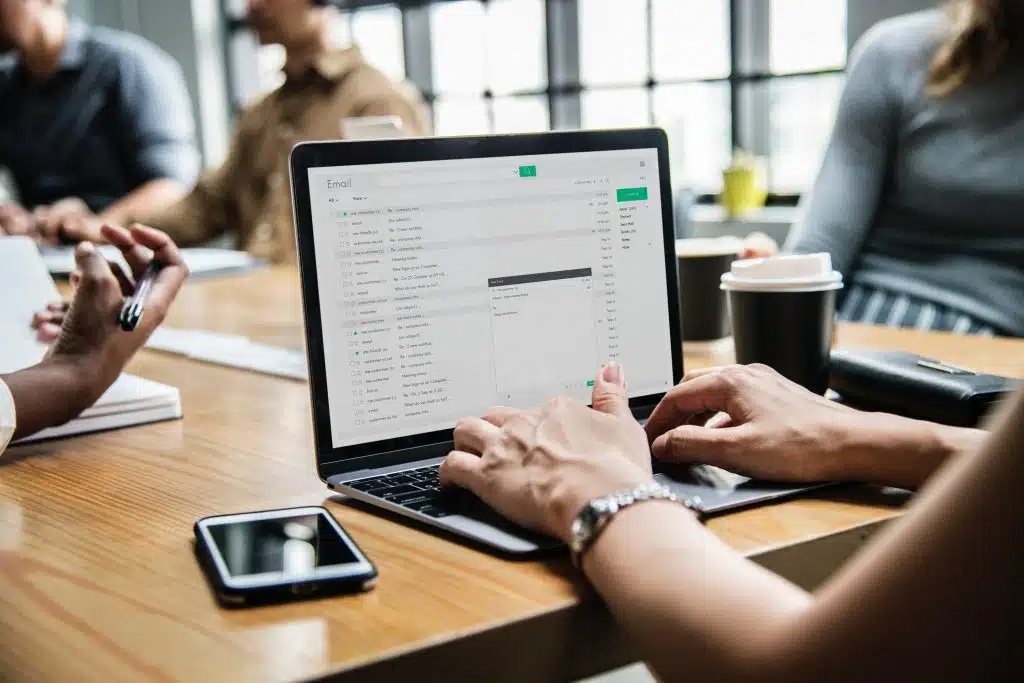 2. Activity levels give an opportunity to evaluate your personal productivity and identify areas for improvement
You think that productivity can't be estimated by numbers and real data, don't you? Let's look into the matter and see how the employee monitoring software answers this query.
Activity levels in time tracking apps reveal exactly how you get distracted and what's actually slowing you down. This data helps you to find inefficient gaps in your working time, find some solutions and improve personal insights. The same concerns every member of your team. If somebody is struggling with the timeframe for certain tasks, it might be pointing to some procedures that need to be adjusted. So, don't be lazy to analyze your personal time tracking reports, reflect, and adapt accordingly.
3. Time tracking with screenshots delivers proof, communicates progress and presents a professional face
Clients always ask questions. Who's working on this project? Where are we in the process? What is the meaning of life? While you might not be able to answer the last question, your time tracking software can exactly answer clients' questions providing them reports about their invested money.
4. Save money and manage costs with accurately billable hours
Employee monitoring software captures everything you do while you work on your timesheet. In this manner, it creates an accurate record of all your billable time. Time tracking tools, therefore, help employers and employees better understand the company's workflow and see where there are any problems that need to be addressed. Often, small problems remain unnoticed until it is too late. So, use time tracking software and here is an easy formula: reduce time-wasters, and cut back on the costs. 5. Online reports and invoices eliminate the non-essential activity
Every employee and businessman knows that reporting and invoices are high-priority tasks, especially at the end of a month or a quarter. But let's be honest, it's very tedious, time-consuming and an absolute time waster. And here's when you need to have time tracking software. It can be a virtual personal assistant for you to create reports and invoices in an instant. This can also be helpful for low-priority tasks. Once you reveal how much time you spend on them, you can reduce or cut out non-essential.
6. Keep employees and contractors on track
The time spent is a very significant measure of resources needed. It shows whether a team needs more workforce or other resources. It also gives you insights into who provides the most value for the project. This is all significant data for bringing everybody to a similar level.
The same concerns remote individual employees and teams. When you're employing freelancers or other contractors, you need to track their workload and hours to ensure you're not blowing up the budget. Let me give you a professional advice: both your contractors and your employees should fill out the same timesheets. Keeping an accurate record of hours worked ensures you're only paying for exactly what work has been done.
Also: How to Eliminate Distractions at Work?
7. Provides more accurate quotes and estimates
If you use time tracking software, your team and employees can easily see the estimated number of hours for each stage of a project and the exact project place in the pipeline. In this way, just keep accurate records on the exact duration of each type of job, and you'll be able to adjust, improve and implement your quotes immediately.
8. Adds an extra element of accountability and review team performance
When a company uses employee monitoring software, all the employees actually end up with a bit of a sense of ownership, because they are somewhat in control of both their working time and time off. In my personal opinion, the sense of ownership enables employees to engage more and it makes the job more effective and efficient.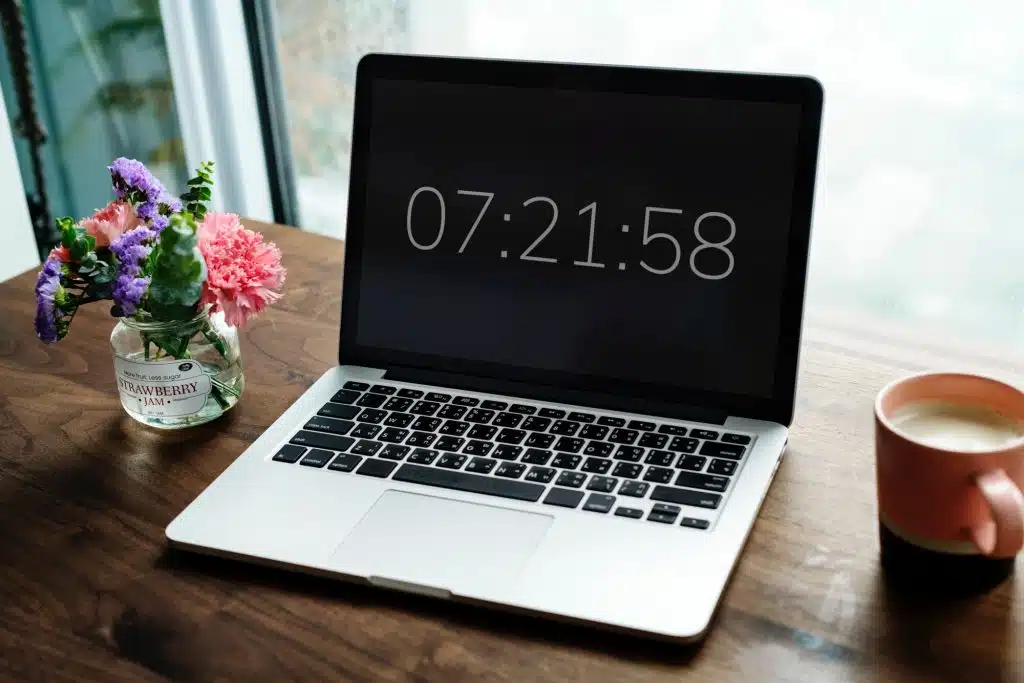 9. Compare projects over time
Time tracking app is becoming an essential tool for comparing projects and therefore improving your company's project management system. Need to compare features of different projects? Want to see if one of your employees has improved the speed of a certain type of task? If you're tracking the data, then you can find the answers.
10. Raise your rates
There's no surprise if I say that the bottom line for any business is profit, and business owners are regularly looking for a way to raise rates, cut costs and increase profits. The data collected from time tracking will give you the right indication to raise your rate or to make changes due to streamlined workflow.
Conclusion
To sum up all these benefits, I am sure that time tracking software is a must for every big or small company with or without individual freelancers. The presence of the working hours monitoring app is a symbol of something that could be changed for the better, making it more efficient. Whether you work at the office or from your own house, time tracking can help you to stay disciplined and stick to deadlines.
If you still have doubts about using time tracking software I kindly ask you just to check out WebWork Time Tracker for one month and explore all its features. Use now and pay later!